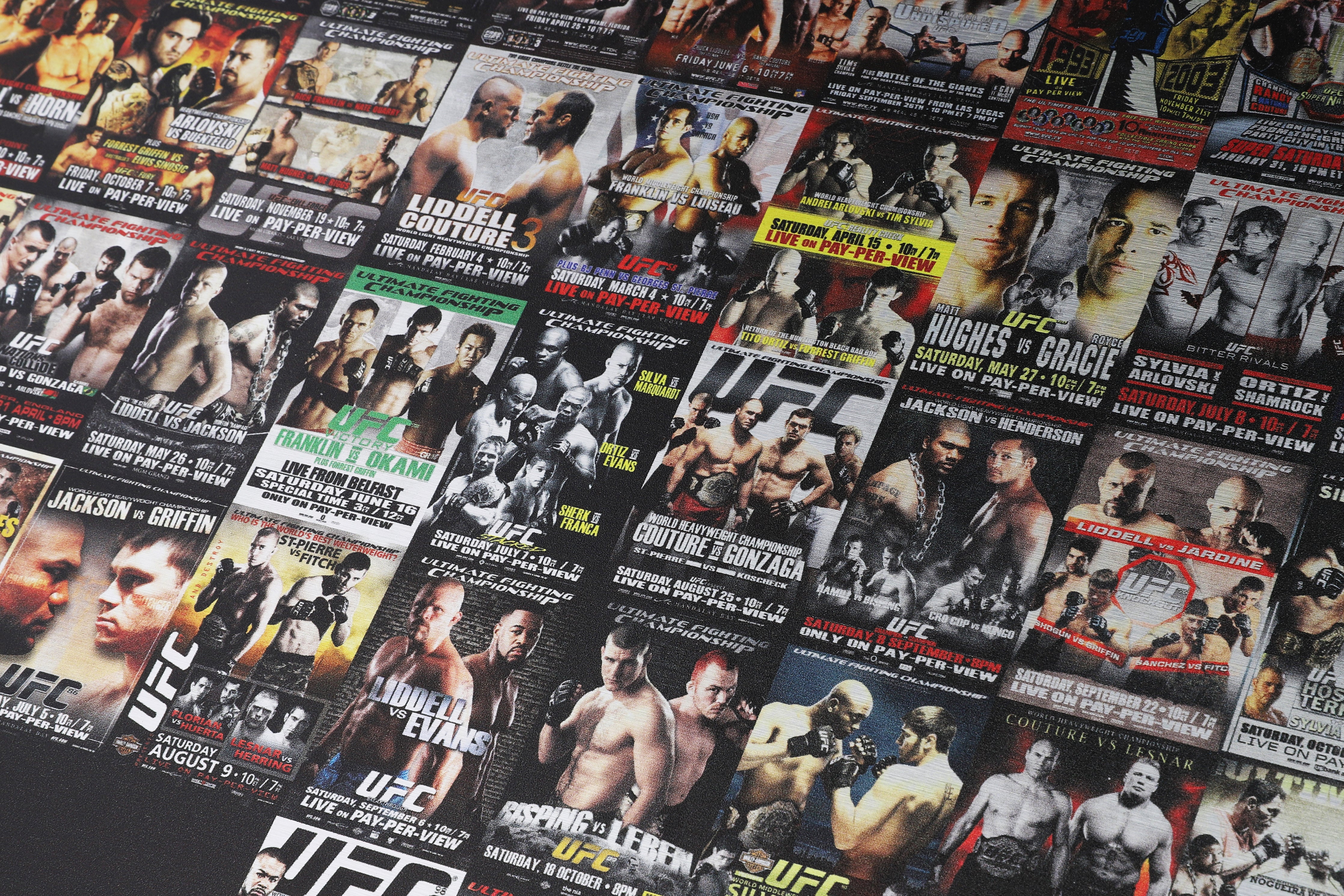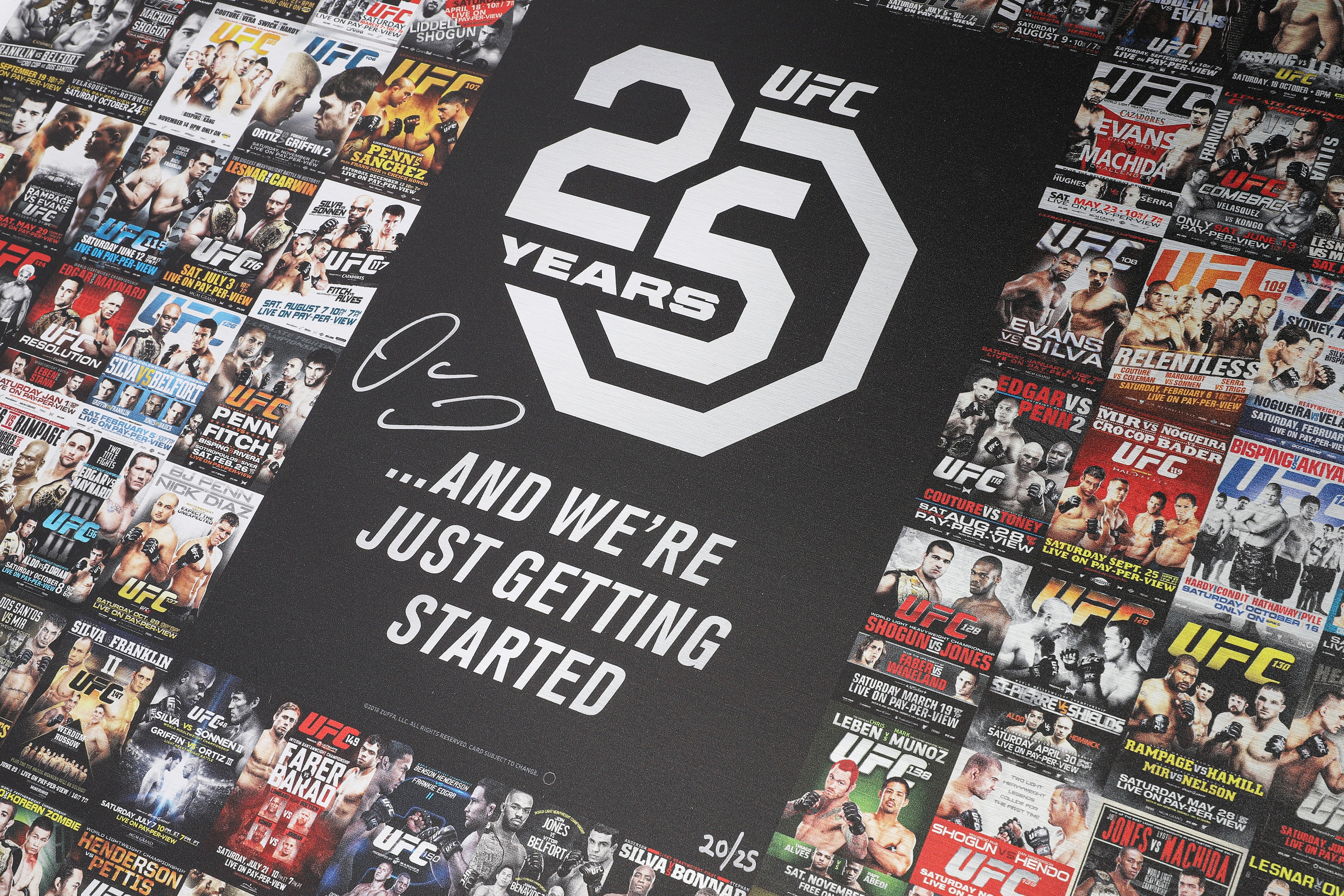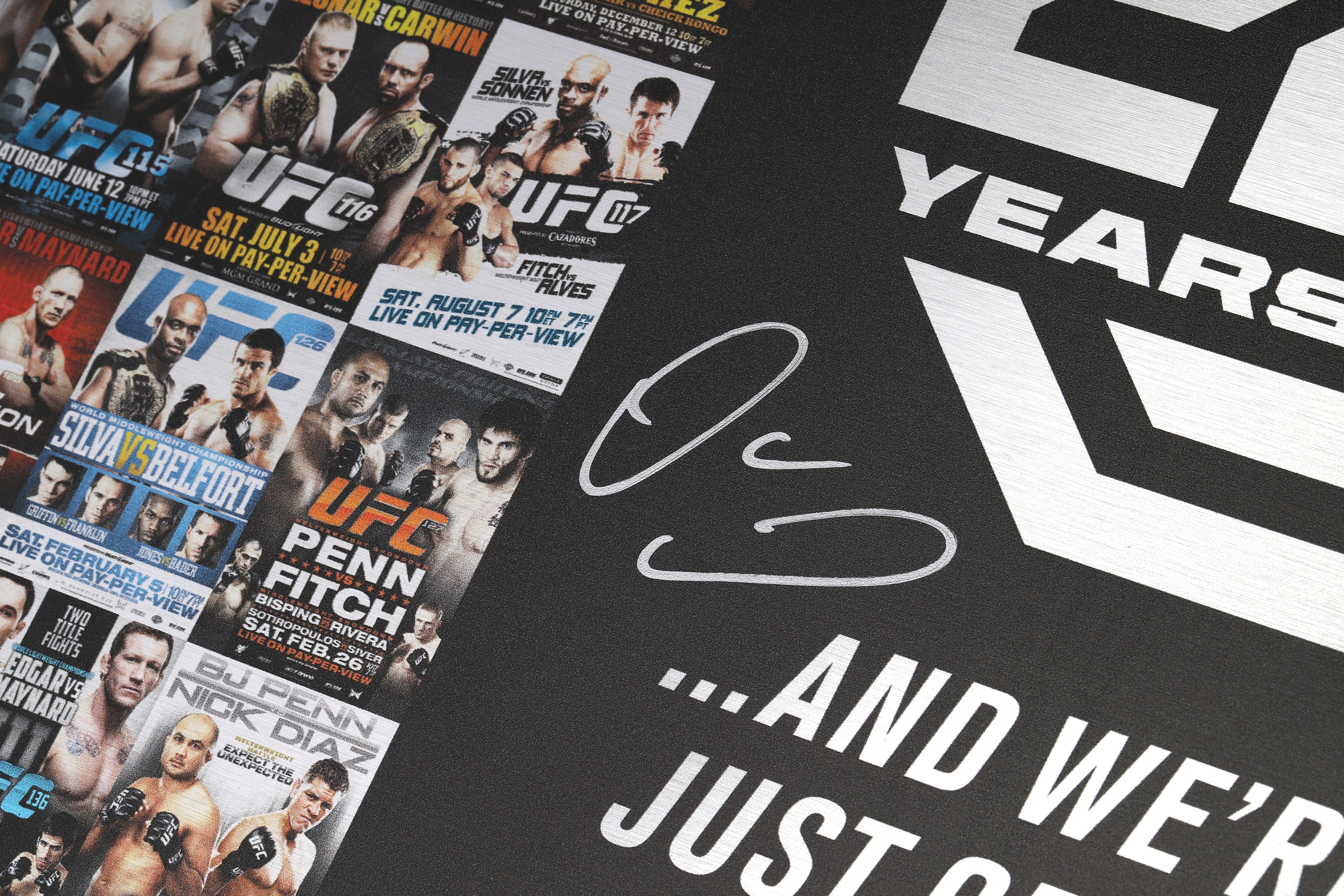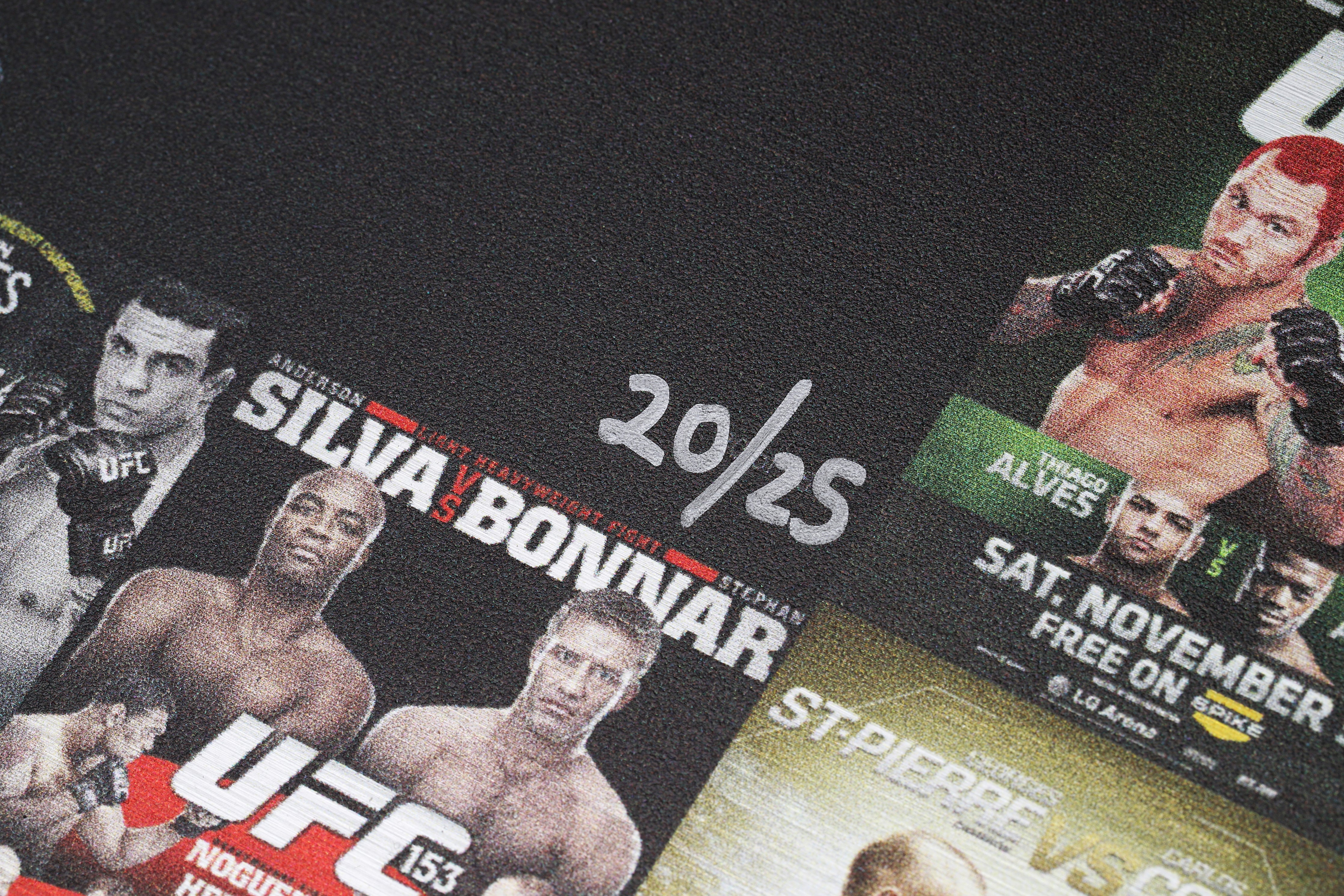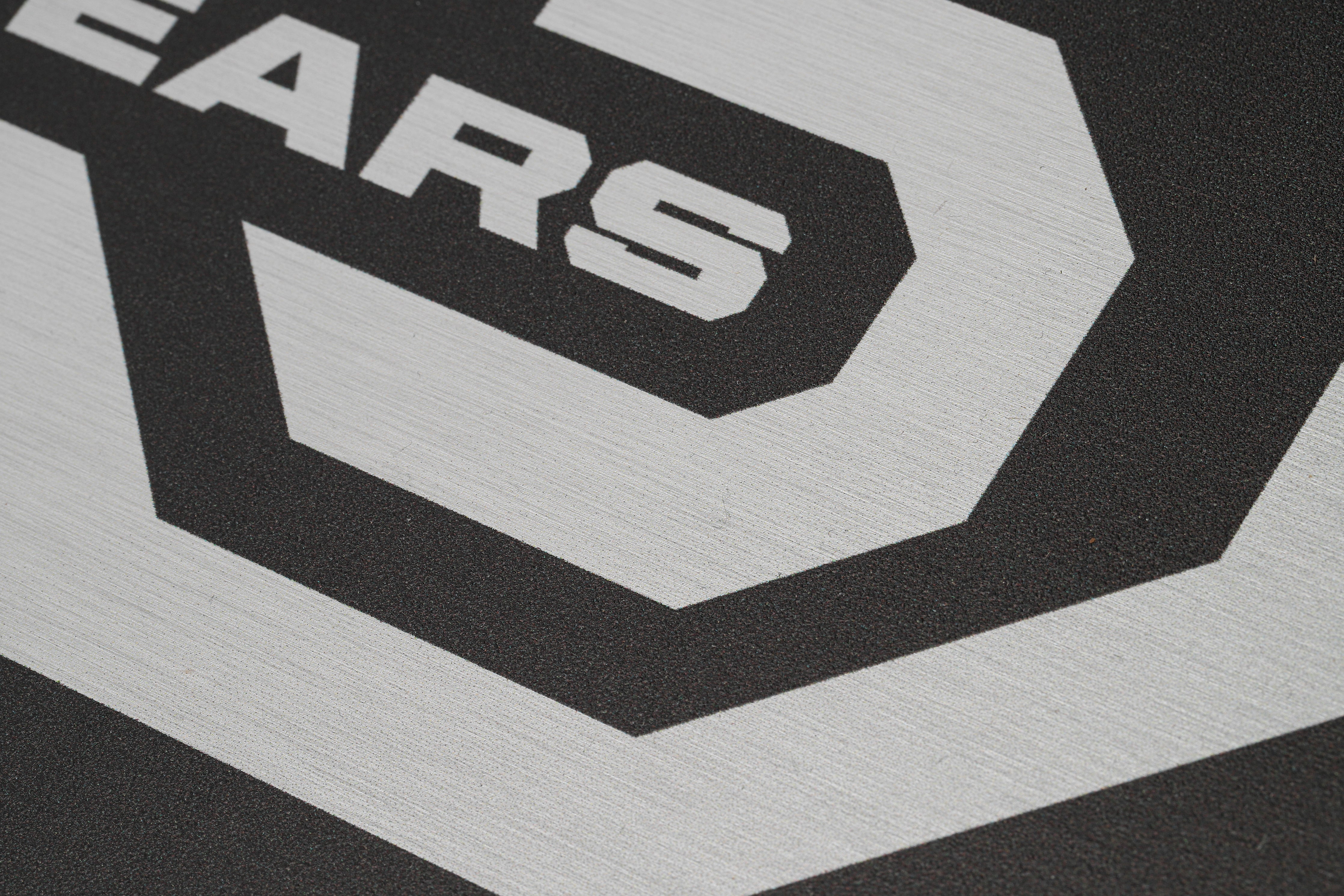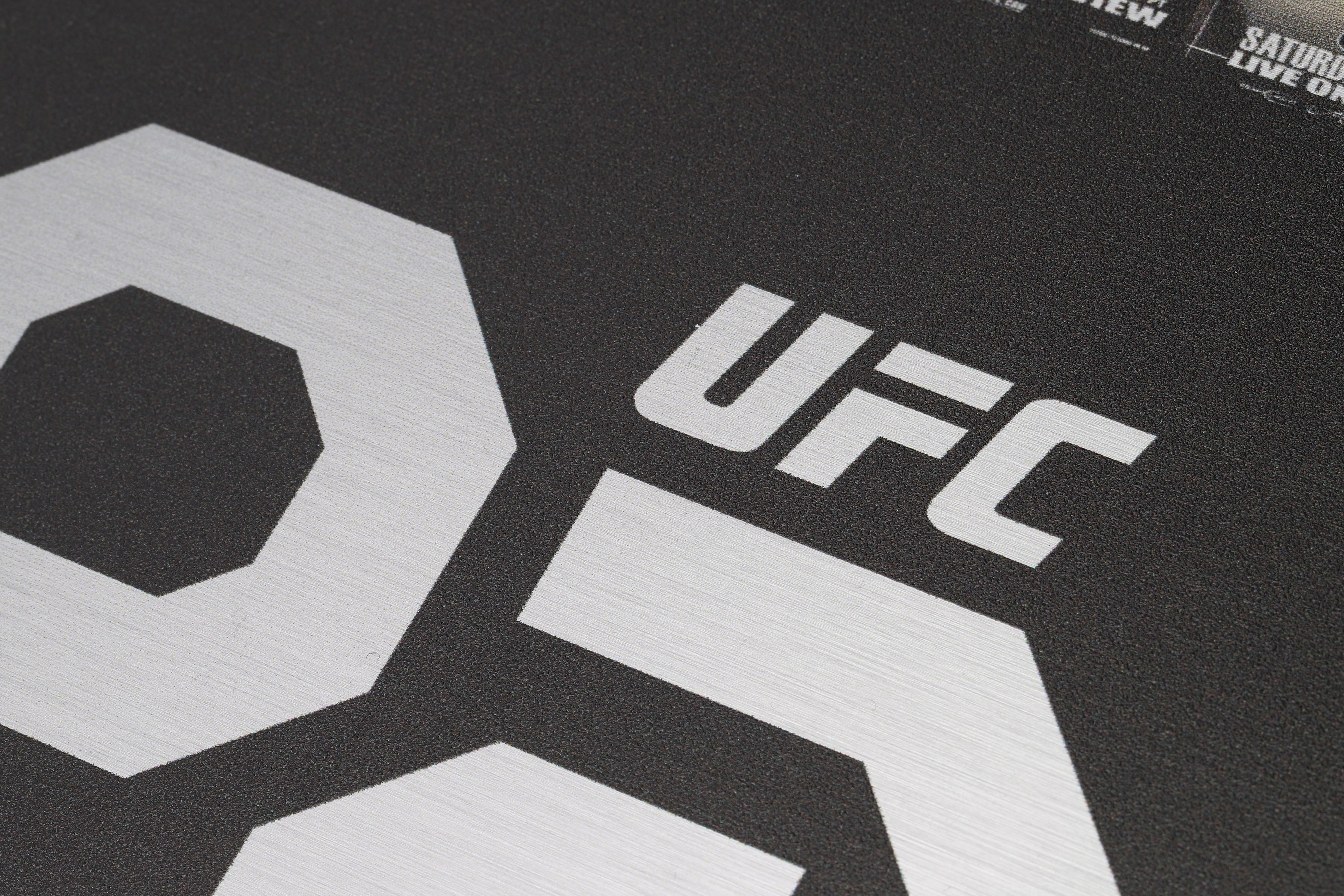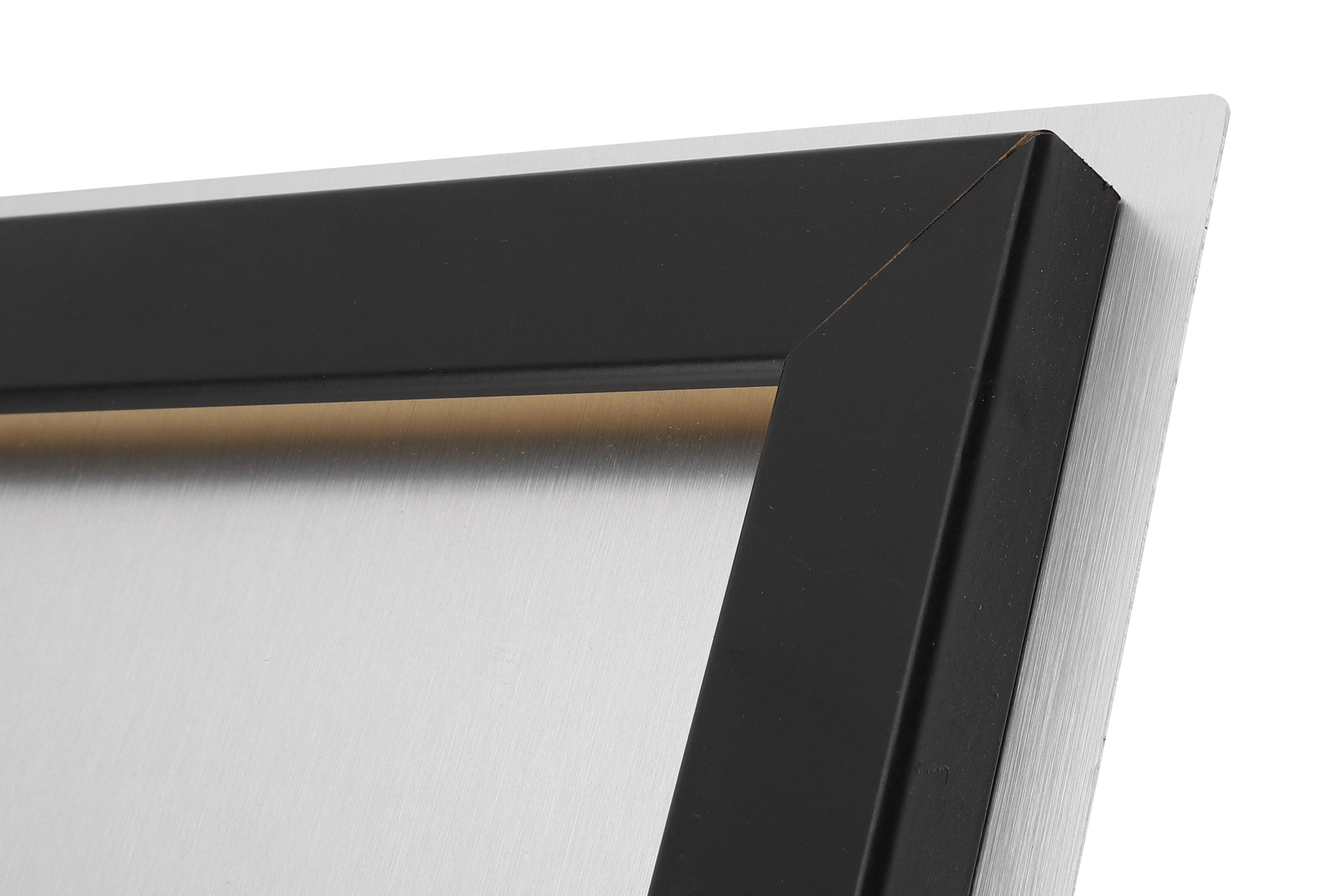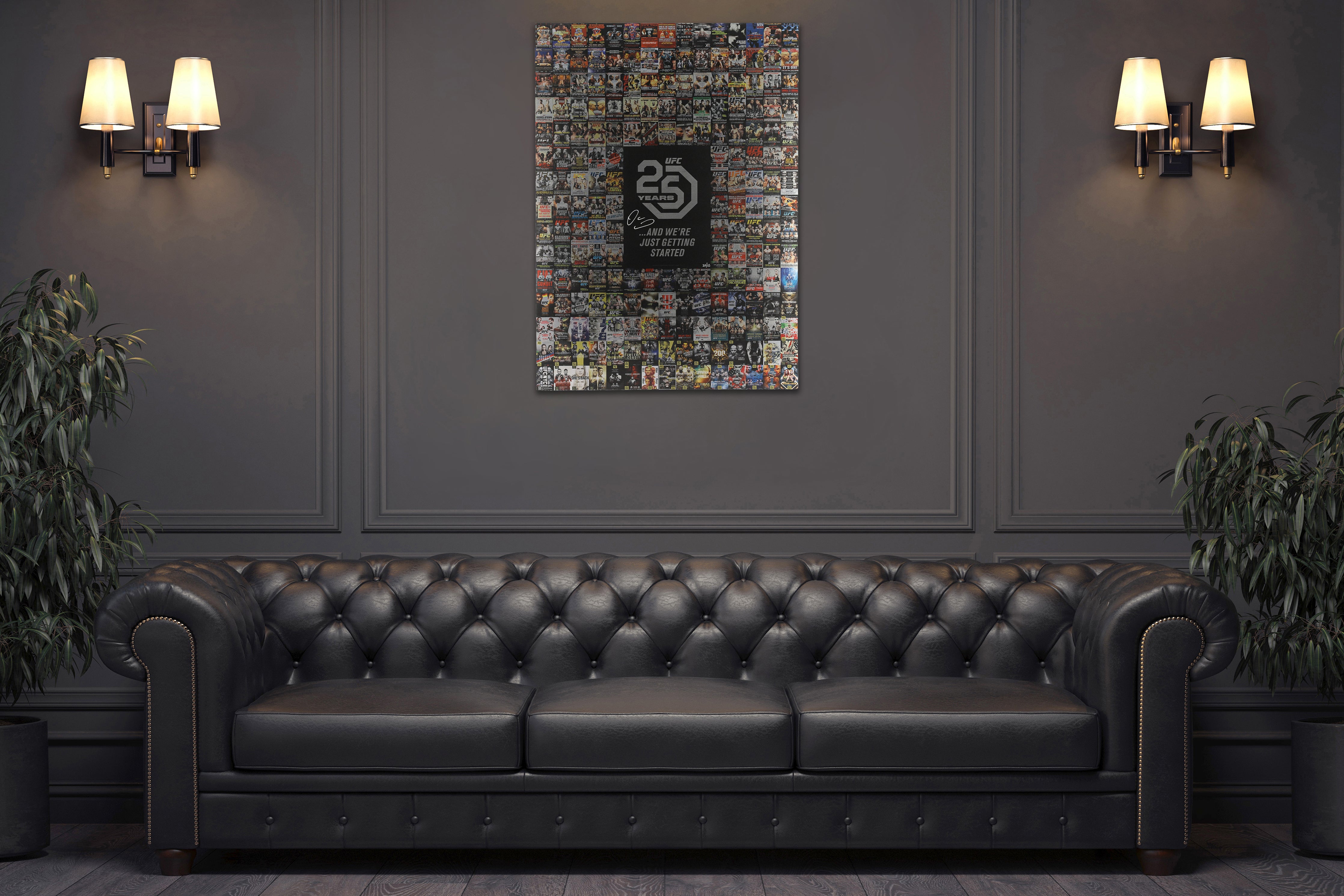 UFC 25th Anniversary Poster Signed By Dana White
Commemorate the Ultimate Fighting Championship, with this special poster from its 25th Anniversary year – 2018. This poster dons a signature from UFC president, Dana White, making it an exclusive collectible.
UFC was founded 30 years ago (as of 2023), in 1993 by Art Davie and Rorion Gracie. Originally UFC was only meant to be a one-night event, showcasing a variety of marital arts styles, to determine which would be the best in a real fight.
The first event included athletes from different MMA disciplines including boxing, karate, Brazilian jiu-jitsu. With mixed martial arts growing in popularity, UFC grew to become the most successful MMA promotion company in the world. Today, UFC hosts events, including pay-per-view and Fight Nights, all around the world featuring some of the biggest names in sport.
This special 25th Anniversary poster has been autographed by Dana White who became UFC president in 2001. Autographed posters are limited-edition and not to be missed.
This product is brought to you exclusively through UFC Collectibles.
DISPATCH: 24 Hours
CODE: 150328-01000000
Specifications
Official UFC Memorabilia
UFC 25th Anniversary
Autographed by Dana White
2018
Professionally framed
Dimensions
1140mmH X 854mmW (approximately)