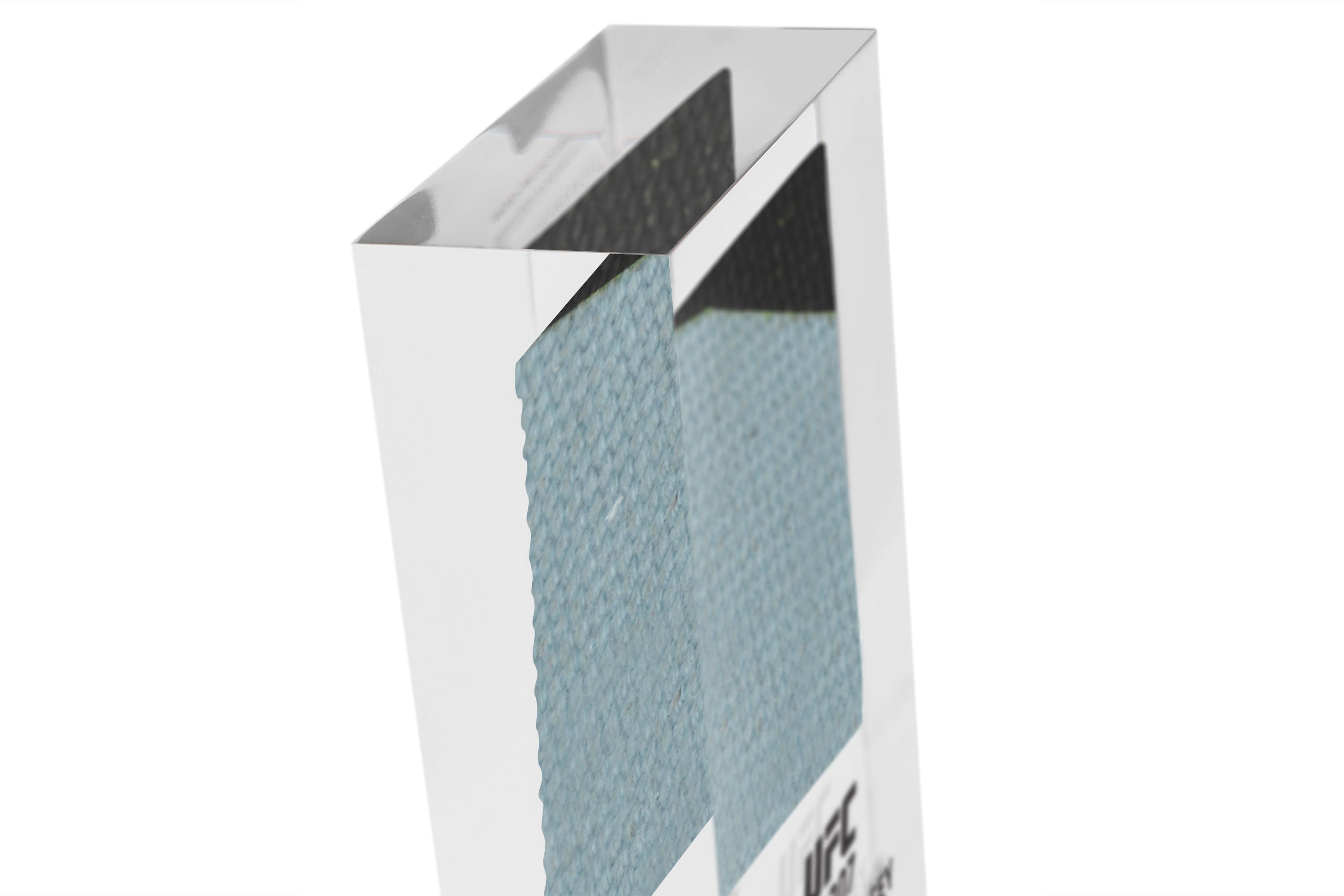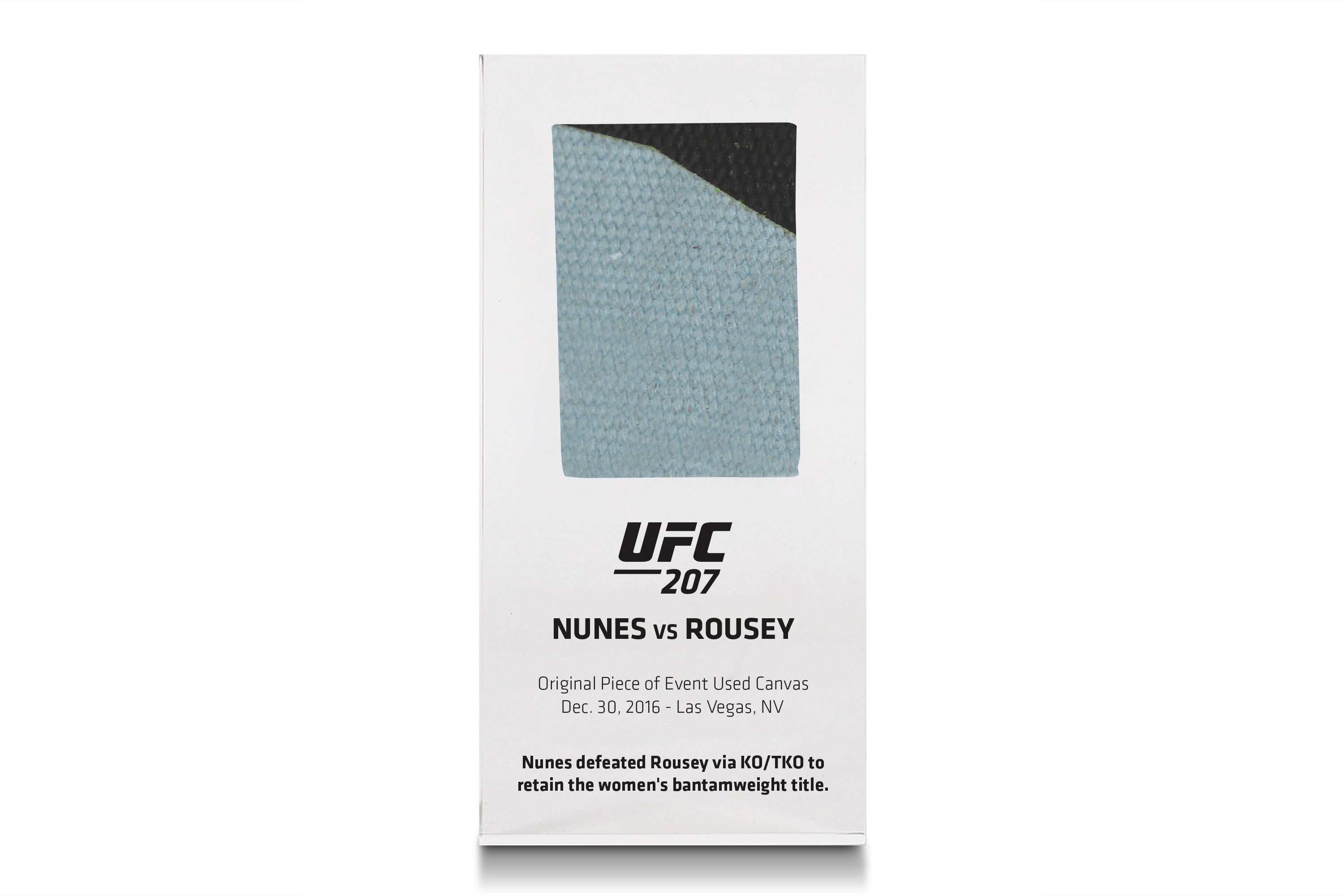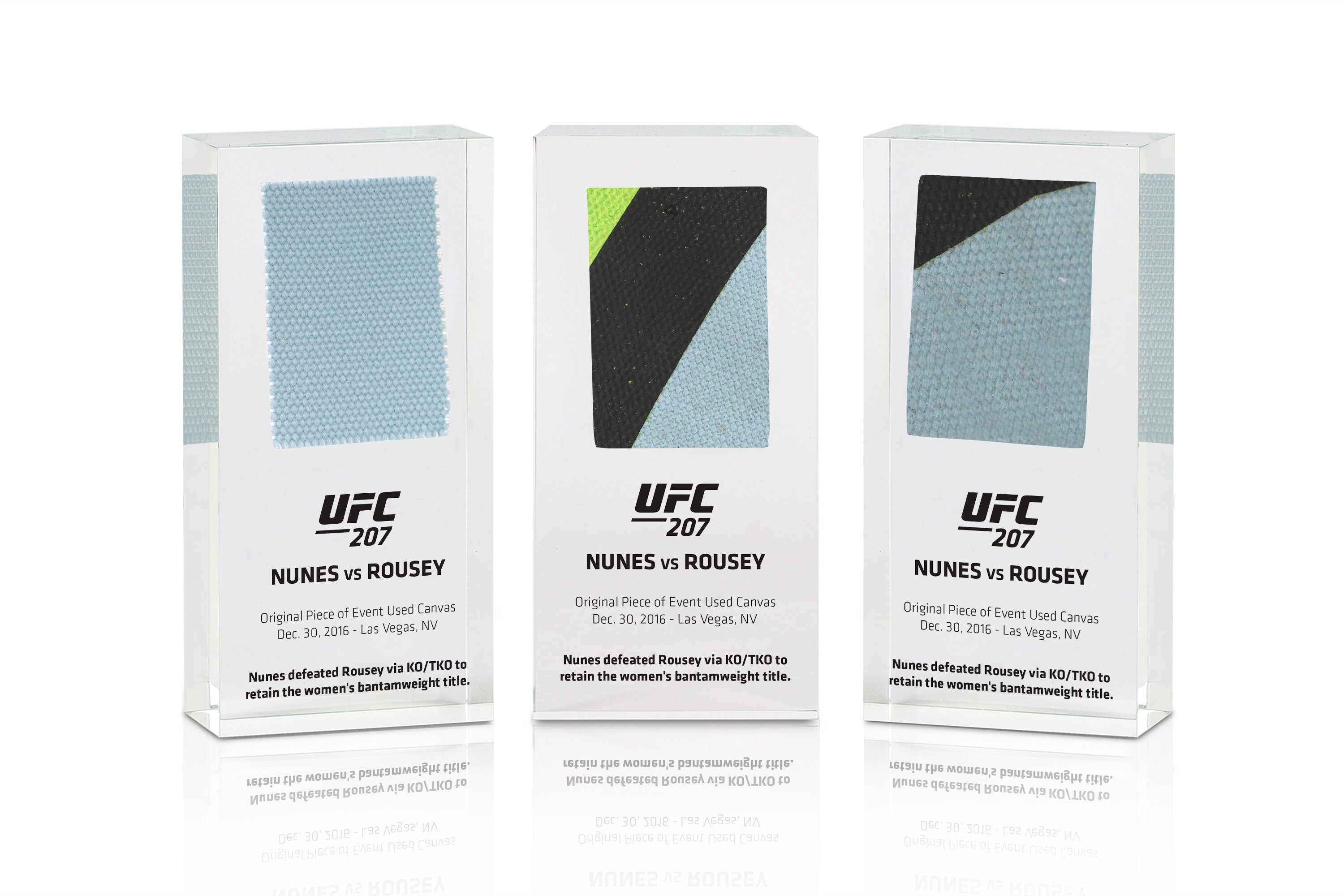 UFC 207: Nunes vs Rousey Canvas Acrylic
UFC 207 - Nunes VS Rousey
Own this official piece of UFC memorabilia; encapsulated within transparent acrylic, this hand-cut piece of canvas once lined the Octagon for the 2016 UFC 207: Nunes vs Rousey event. 
The fight night took place on December 30, 2016 with the main fight between Amanda Nunes and Ronda Rousey. Nunes won the fight by KO/TKO after one round. There were 20 athletes involved in the fight night including one world champion (Nunes), with 10 bouts taking place on this very canvas! 
This section of canvas has been hand-cut from the full canvas that lined the famous Octagon for this incredible fight and all other bouts. Now, it floats within transparent acrylic – a moment captured in time.  
This product is brought to you exclusively through UFC Collectibles. 
DISPATCH: 24 Hours
CODE: 150701-01740016
Specifications
Official UFC Memorabilia
Hand-cut Canvas In Acrylic
Nunes VS Rousey Fight
Used to line the Octagon for 10 bouts
December 30, 2016
UFC & The Memento Group Licensed Product
Dimensions
14cm x 7cm x 3cm