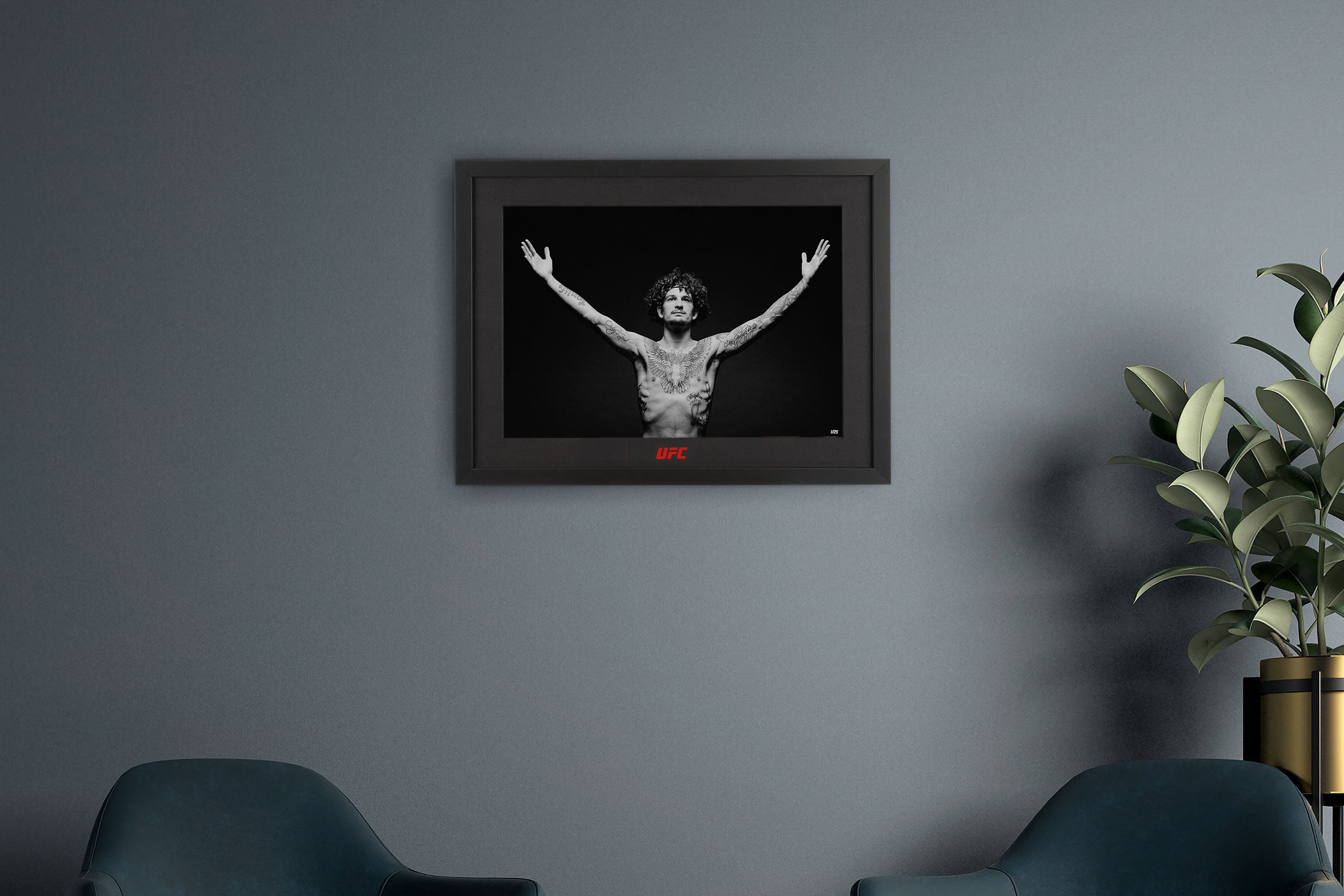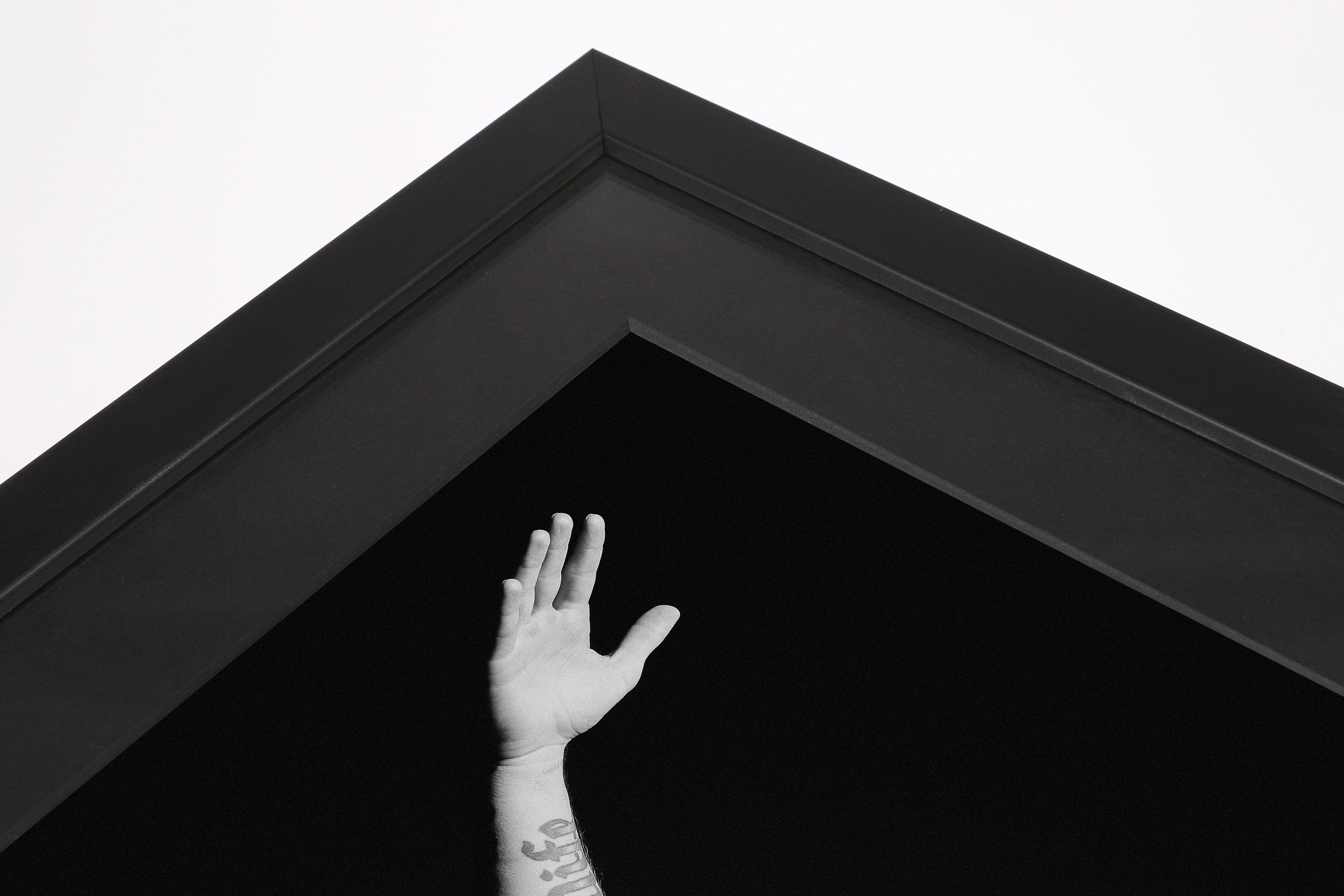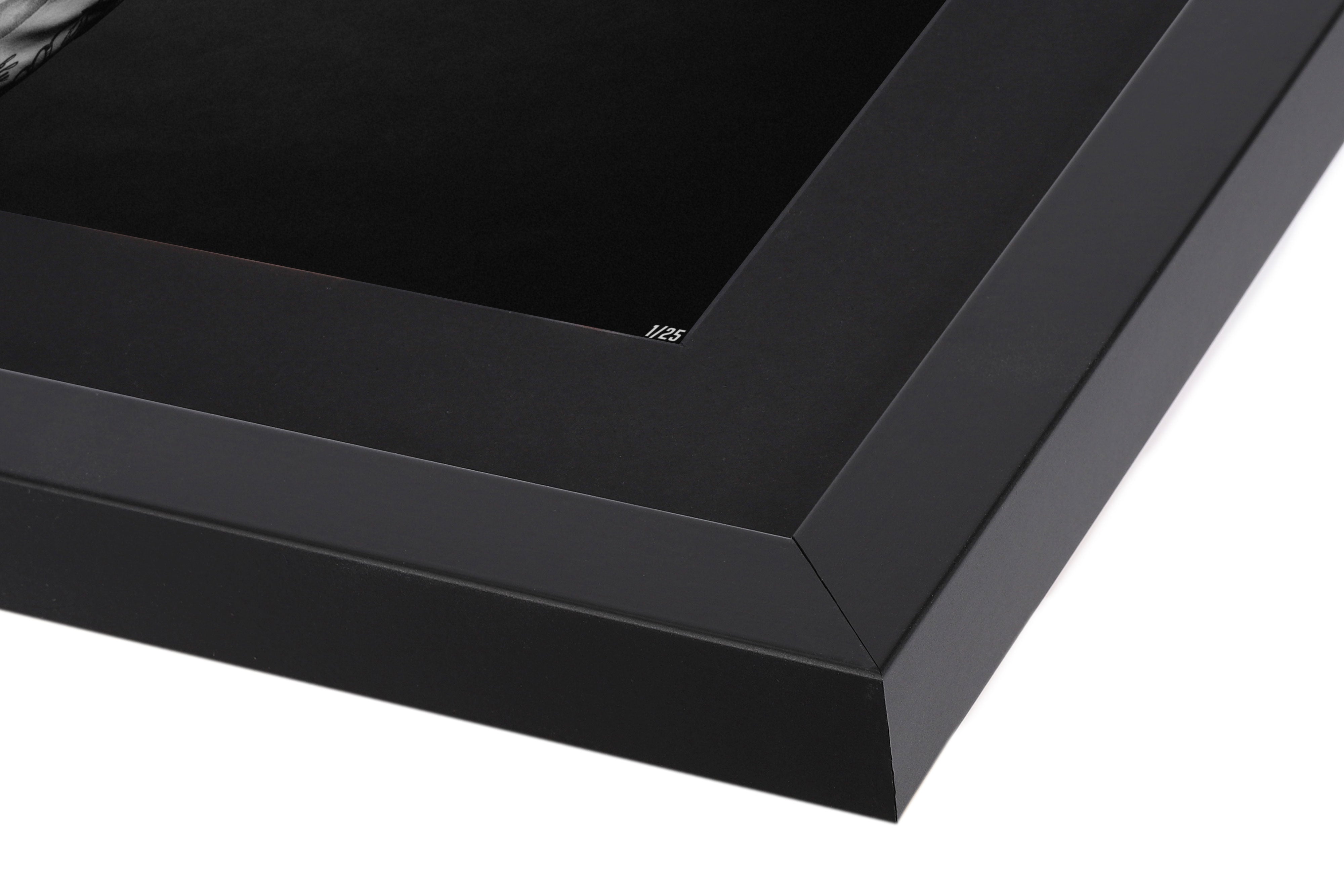 Sean O'Malley Introspective 3 B&W A3 Edition Premium Print – Kevin Lynch Photography
Celebrate UFC action and Sean O'Malley with this creative photographic artwork by Kevin Lynch, capturing the American UFC athlete. Lynch's style creatively brings to life the action of UFC, from the Octagon to the athletes, through unique photography skills, making conceptual portraits and artworks. 
Kevin Lynch started working with UFC in 2002, before the sport grew to the heights it has reached today. Lynch aimed to document both the action and the athletes themselves, going on to create one of the most influential books in combat sports, Octagon. Lynch himself stated 'My goal was to honestly portray the beauty without glorifying violence.' Lynch portrays what fans love about the sport – the action, the thrill, the talent and the athletes behind their tough exterior. 
This artwork features American UFC athlete, Sean O'Malley who currently competes in the bantamweight division. 
DISPATCH: 24 Hours
CODE: 151001-010011600-2
Specifications
Official UFC artwork
Created by Kevin Lynch
Available as a premium print
Premium semi-matte archival ink-jet
Limited edition (1 of 25)
Dimensions
55cmH X 75cmL x 2.5cmW approximately