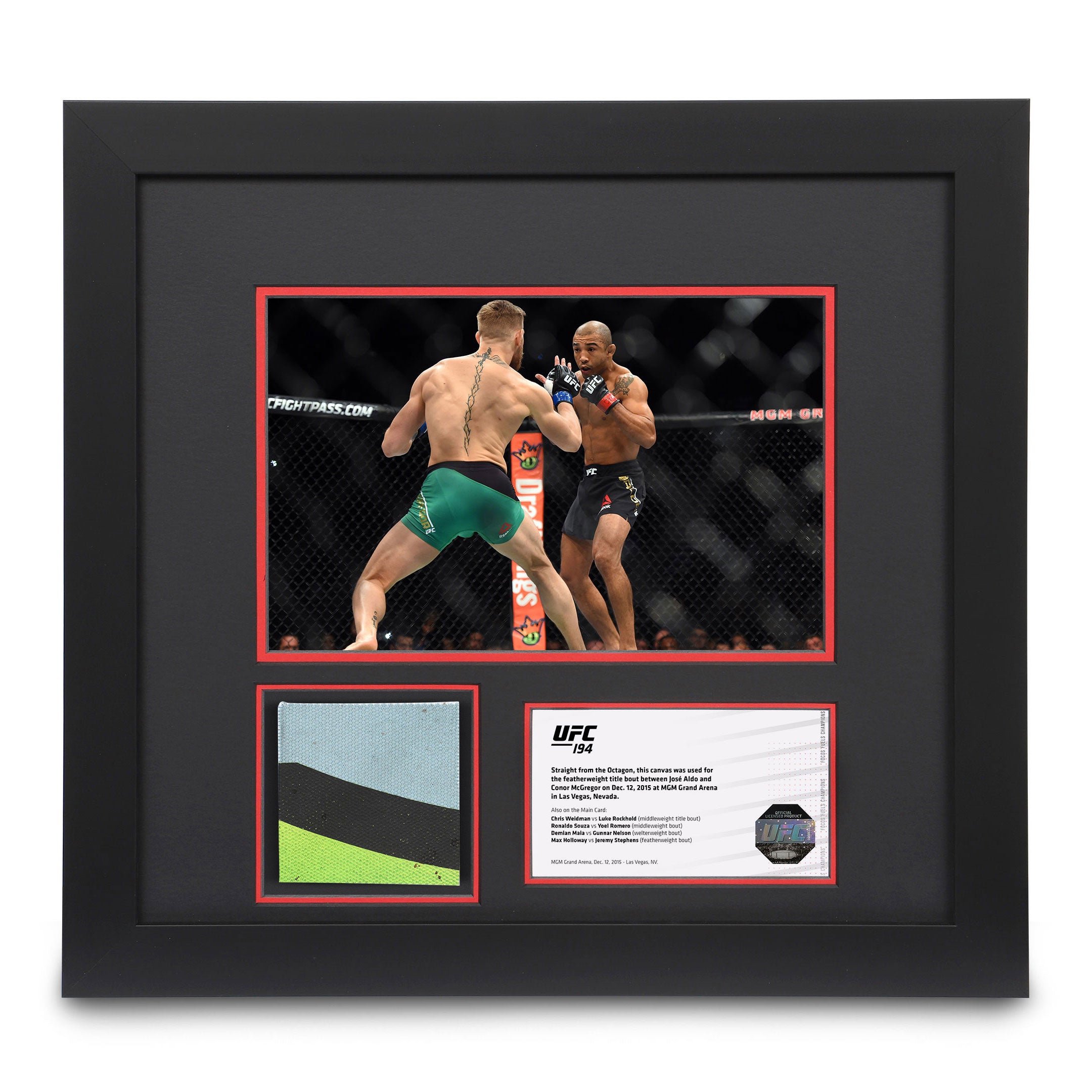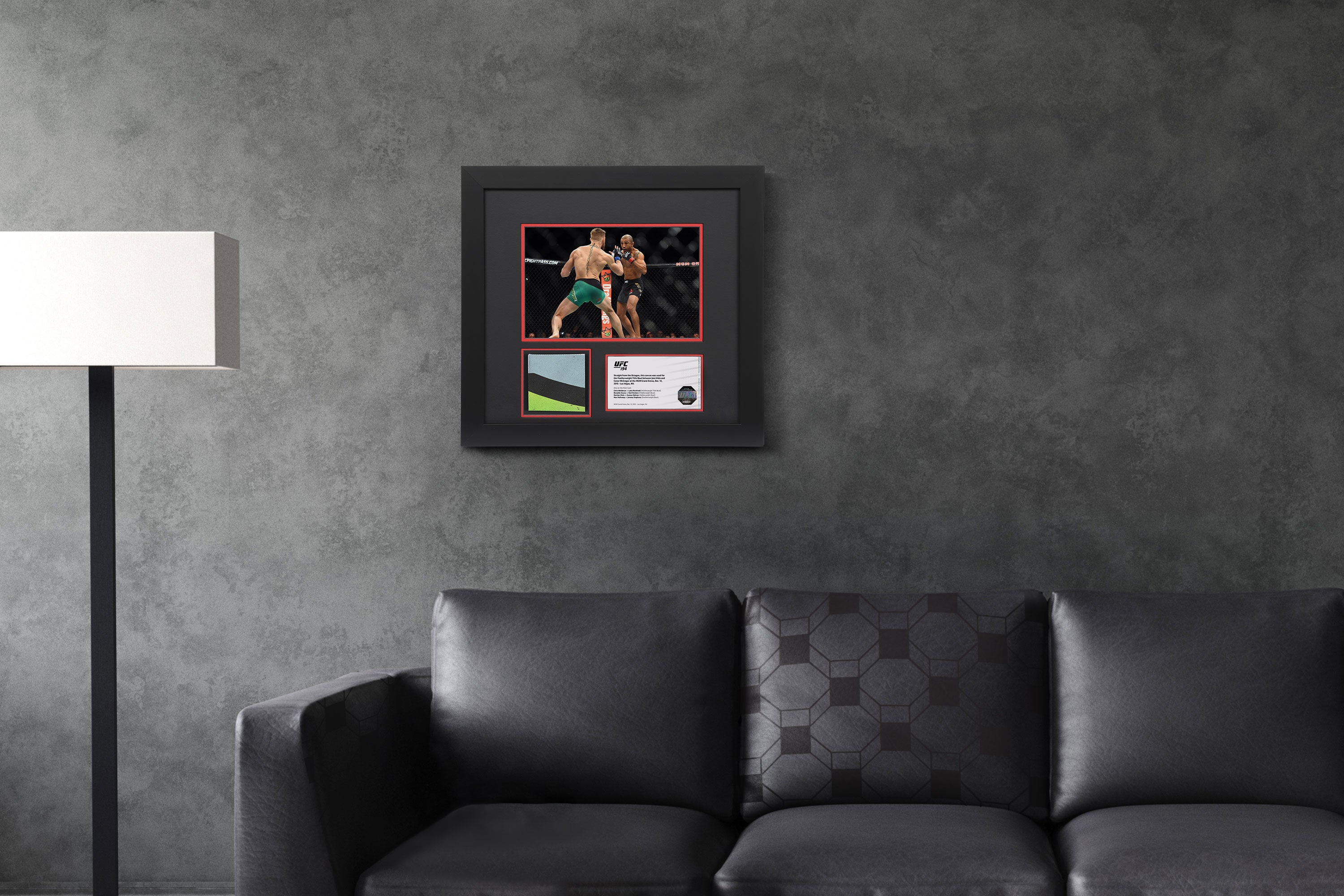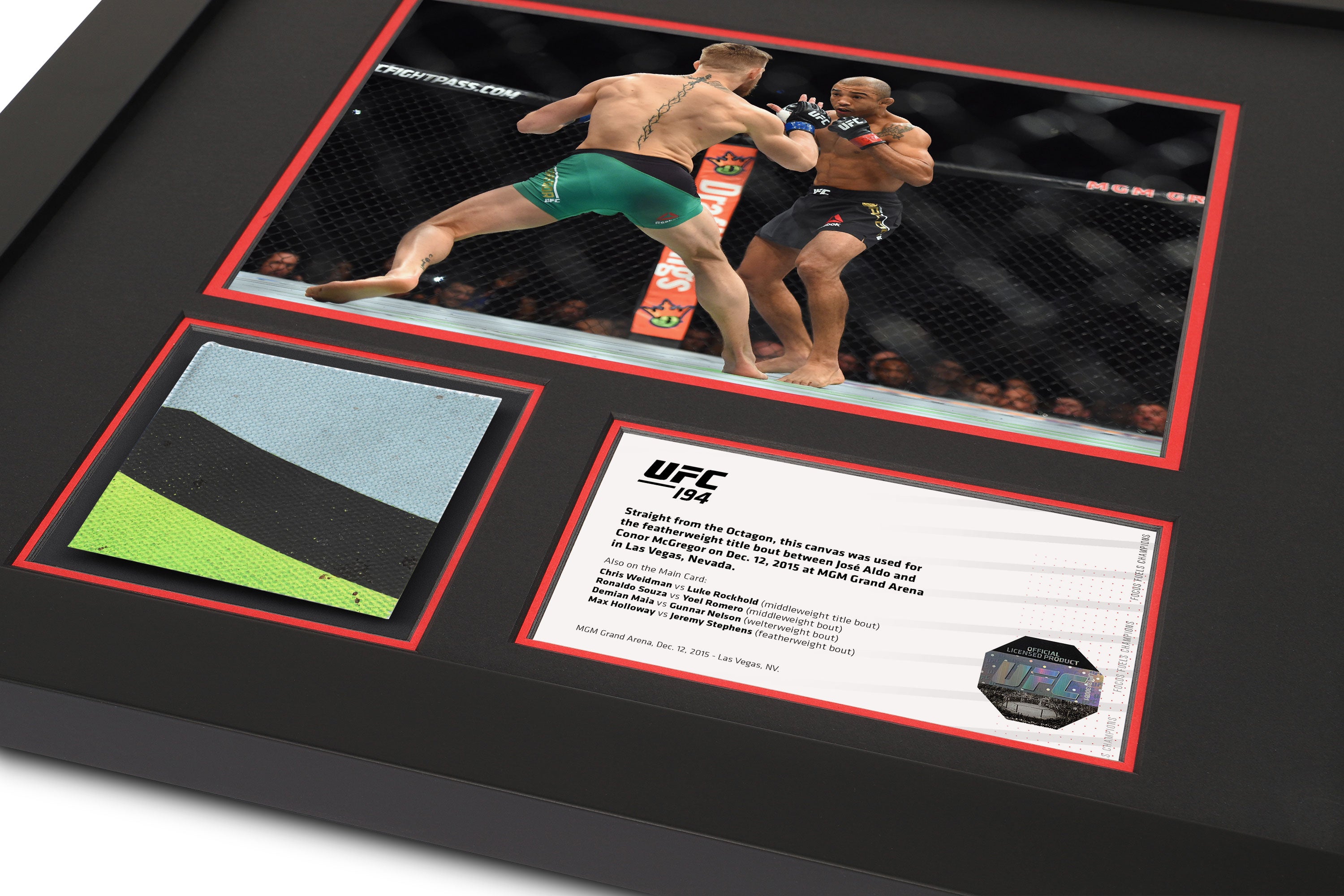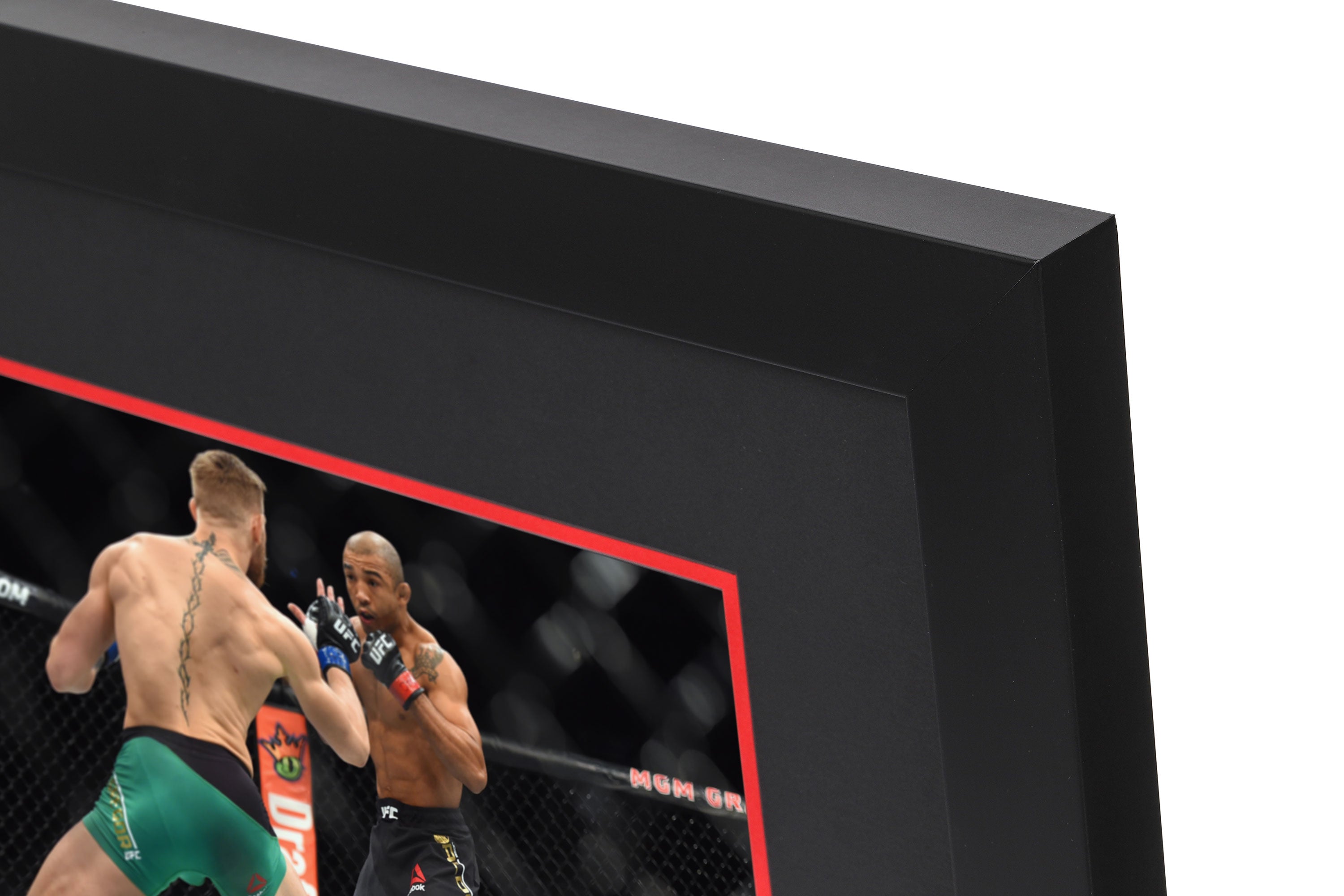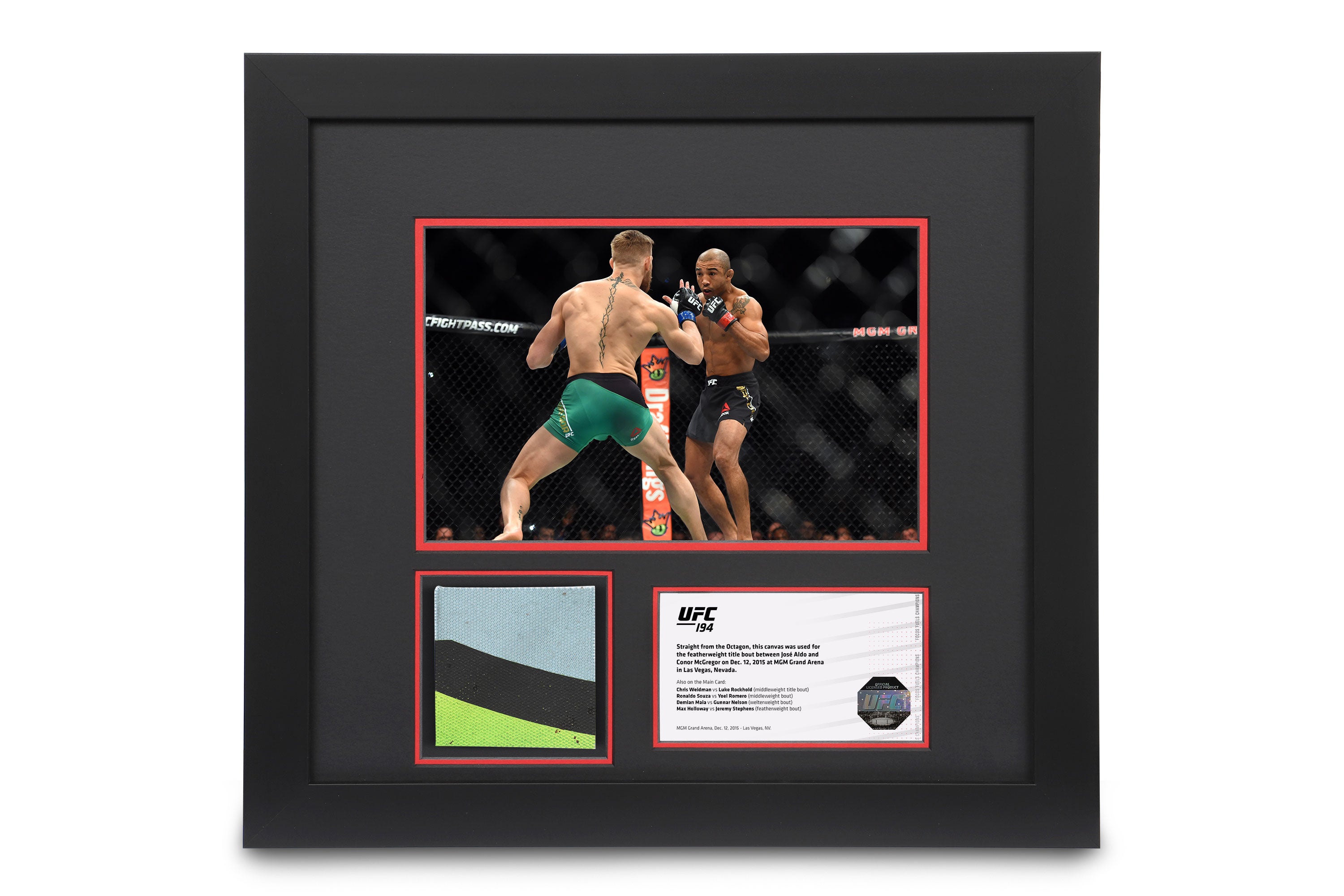 UFC 194: Jose Aldo vs Conor McGregor Canvas & Photo
Own this official piece of UFC memorabilia; this framed photograph captures the 2015 José Aldo vs Conor McGregor fight and features a hand-cut piece of canvas, which lined the Octagon during the fight. 
The fight took place on December 12, 2015. Mcgregor won the fight by KO/TKO after one round.   
This photograph was taken at the fight and now is accompanied by a piece of the canvas which Aldo and McGregor fought on in 2015. This Canvas & Photo comes professionally framed and ready to display. 
Please note: each canvas piece is unique and may look different to image shown online
DISPATCH: 24 Hours
CODE: 150702-01760015
Specifications
Official UFC Memorabilia
Hand-cut Canvas
Photograph taken at Aldo VS McGregor Fight
December 12, 2015
Dimensions
445mmH X 450mmW X 30mmD approx