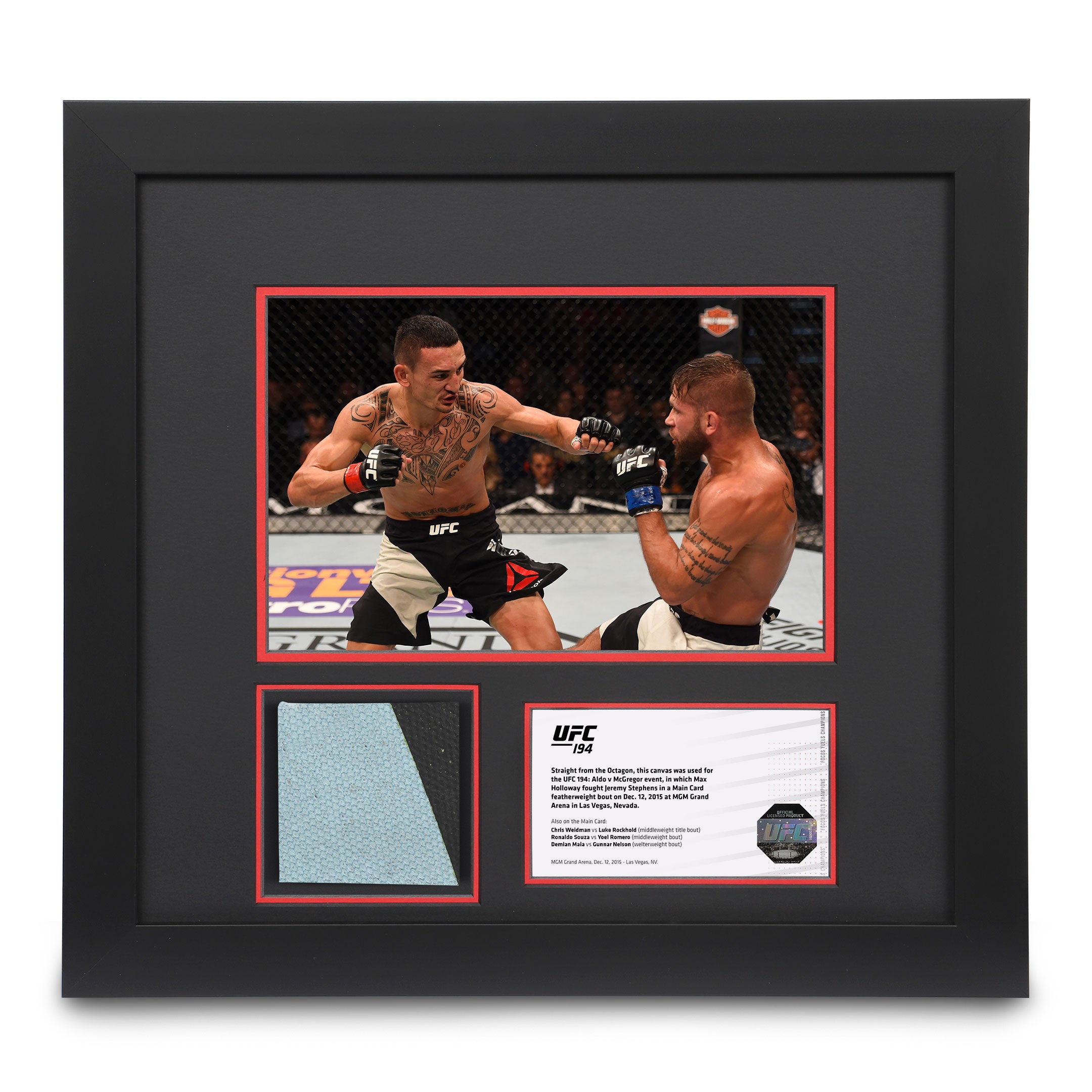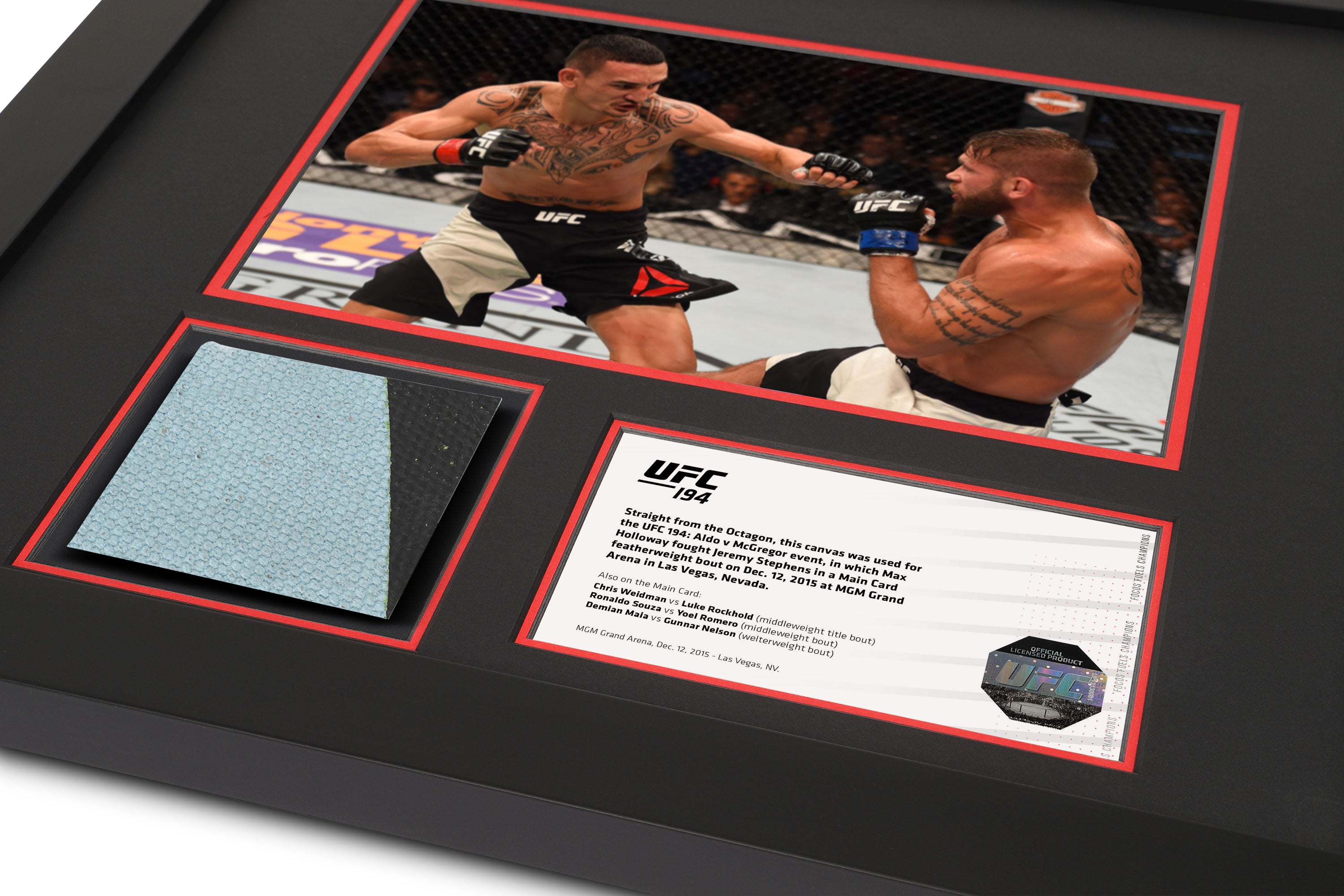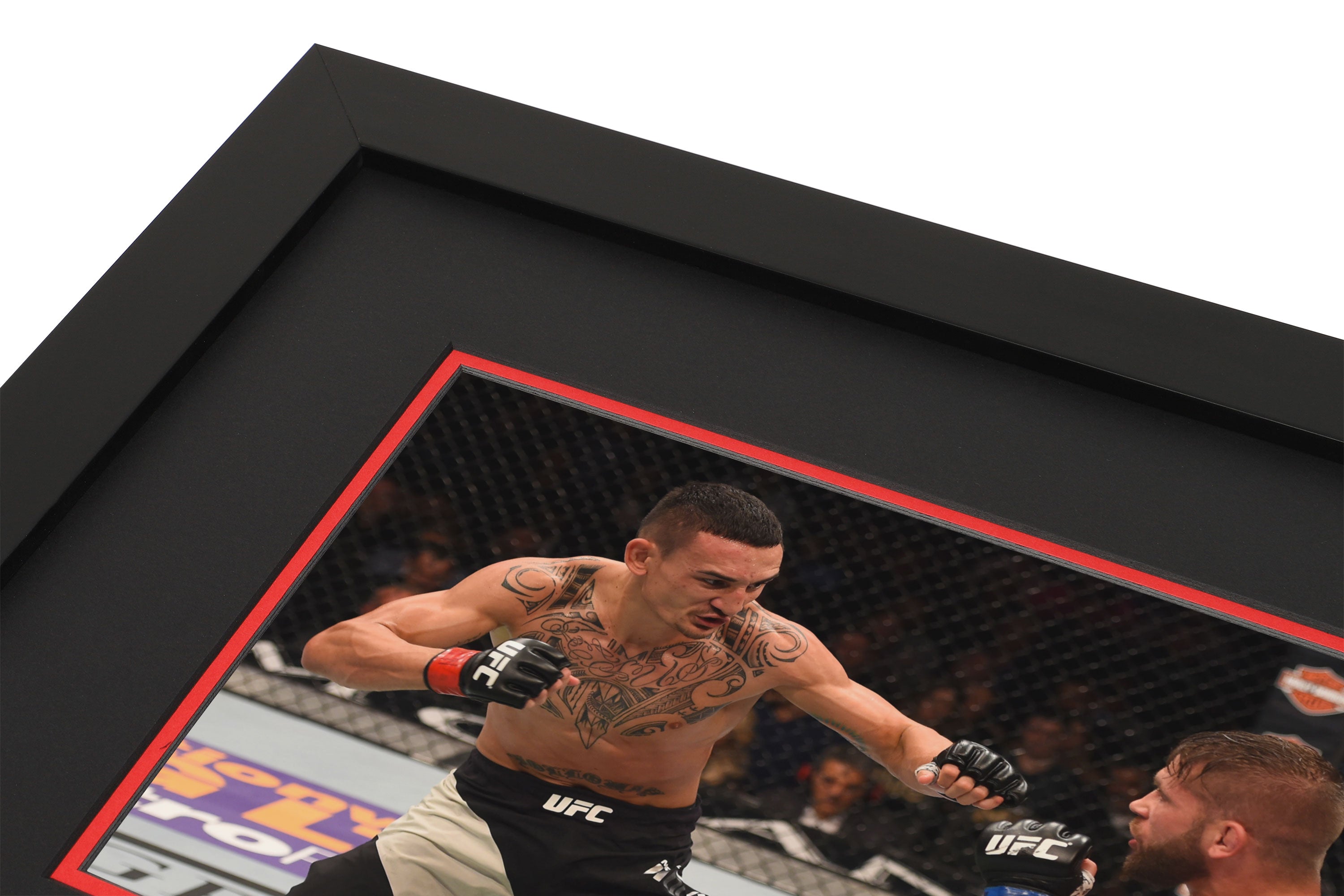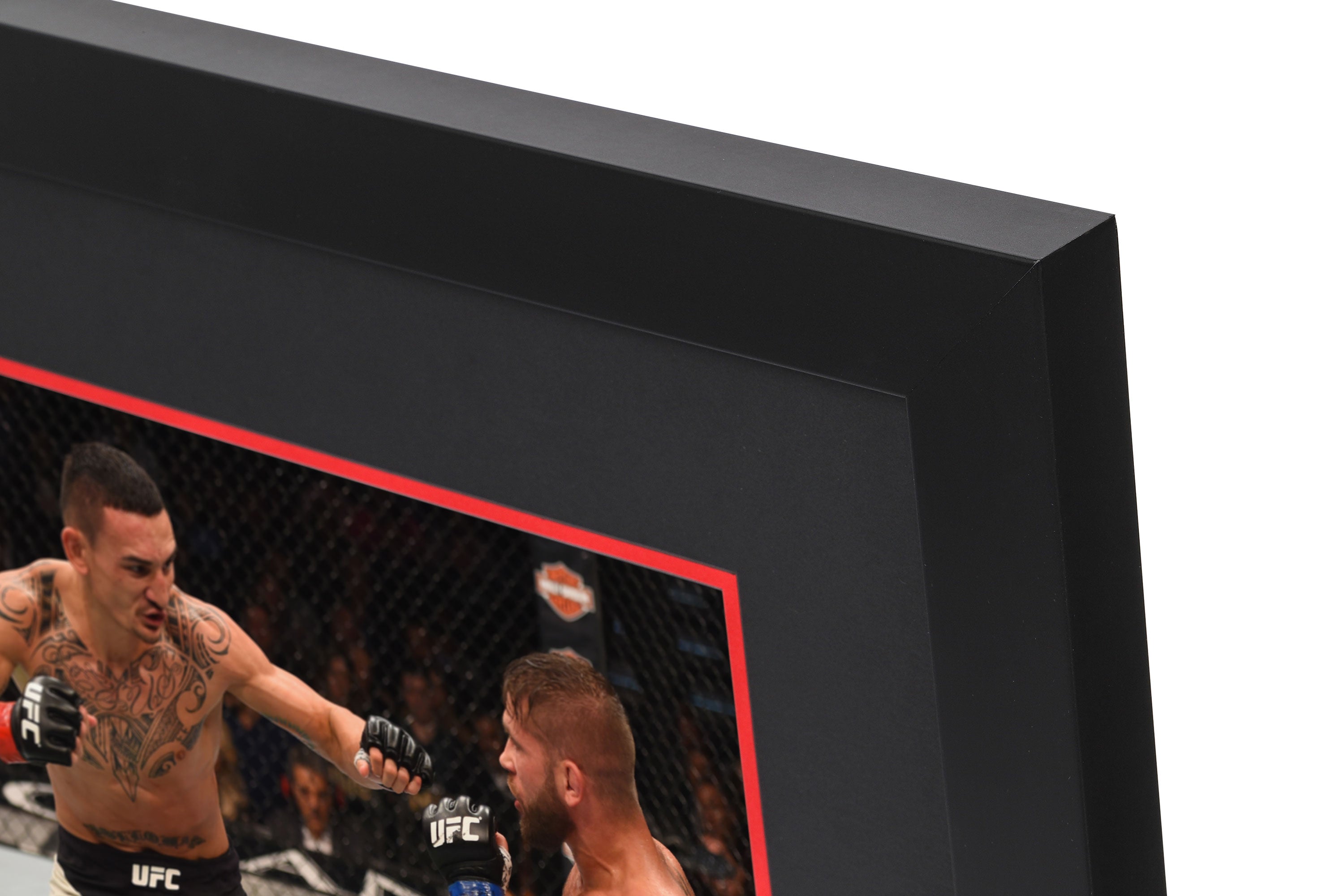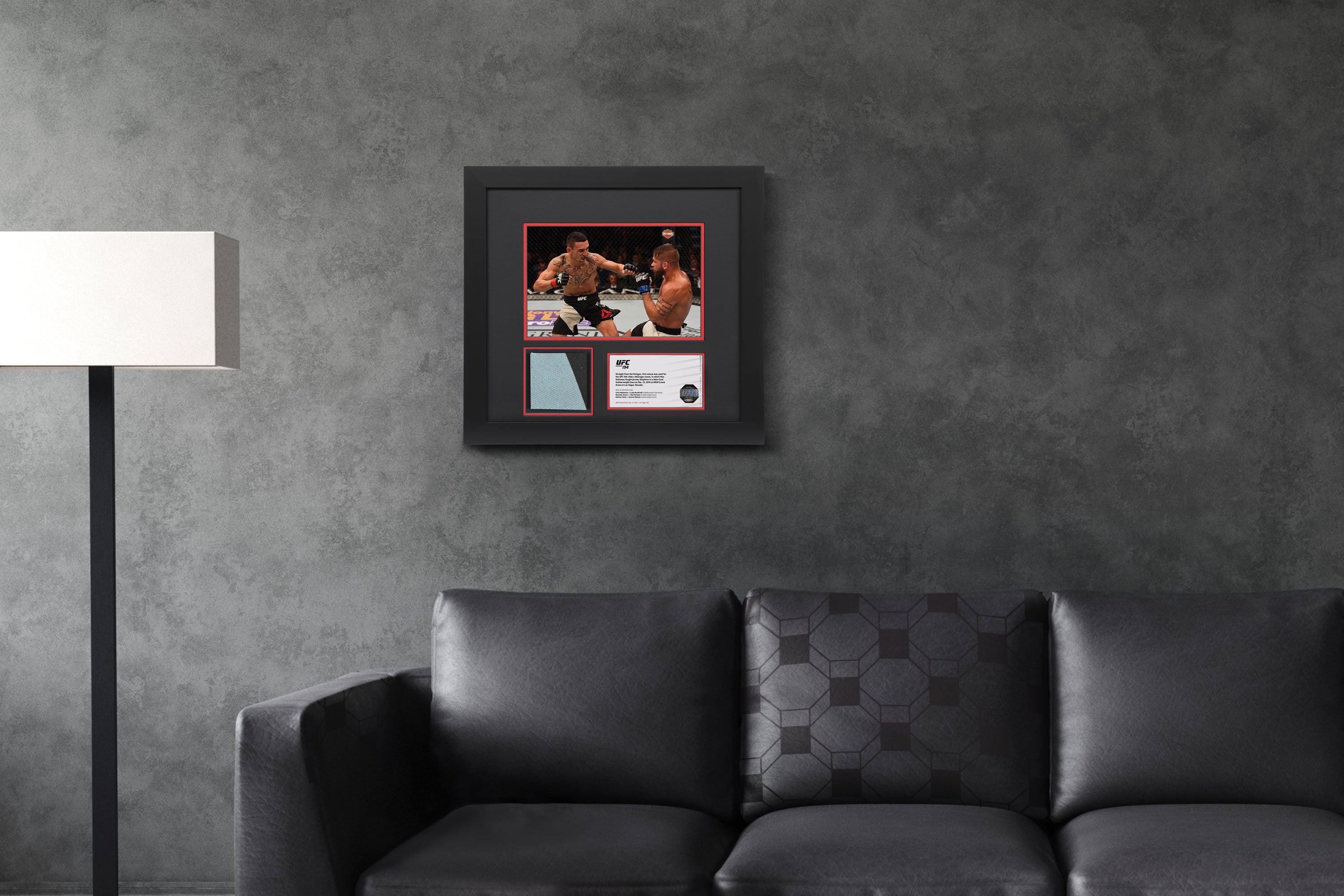 UFC 194: Aldo vs McGregor Canvas & Photo - Holloway vs. Stephens
Own this official piece of UFC memorabilia; this hand-cut piece of canvas once lined the Octagon for UFC 194: Aldo vs McGregor and has now been carefully presented alongside a photograph of an epic moment from the Holloway vs Stephens bout.
The fight took place on December 12, 2015 at the MGM Grand Arena, Las Vegas United States. It featured a Main Card bout between Max Holloway and Jeremy Stephens; the two athletes were competing in a flyweight bout, with Holloway taking the win via decision the third round.
This section of canvas has been hand-cut from the full canvas that lined the famous Octagon for this incredible night. Now, it is framed alongside a photograph taken of the Hollway vs Stephens Main Card bout – a moment captured in time.
This product is brought to you through collaboration between UFC and The Memento Group (TMG Sports Memorabilia).
DISPATCH: 24 Hours
CODE: 150702-017666915
Specifications
Official UFC Memorabilia
Hand-cut Canvas and Photo
UFC 194: Aldo vs McGregor
Holloway vs Stephens bout
December 12, 2015
Dimensions: 48cmH X 50cmL X 3.5cmW approximately
UFC & The Memento Group Licensed Product
Dimensions
445mmH X 450mmW X 30mmD approx