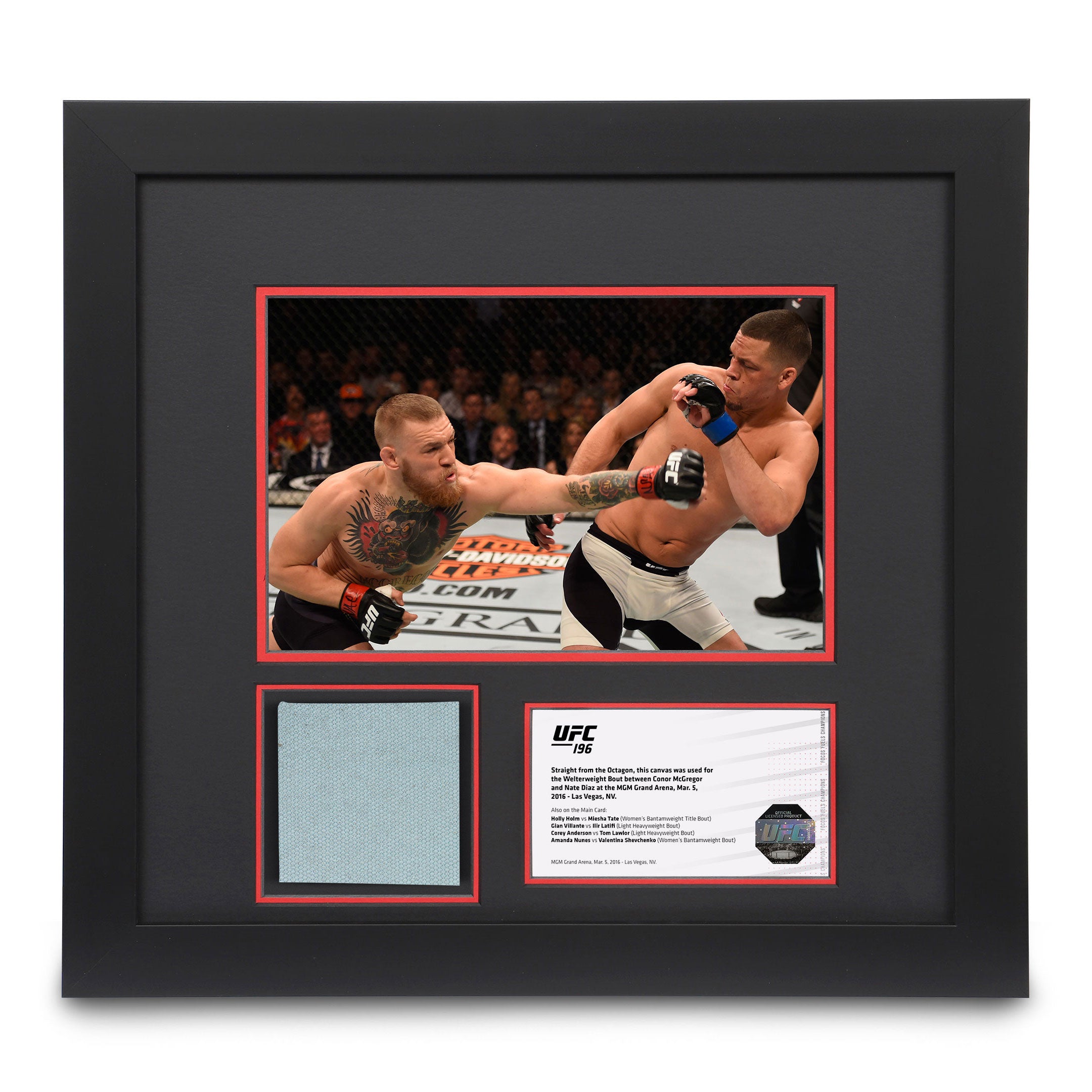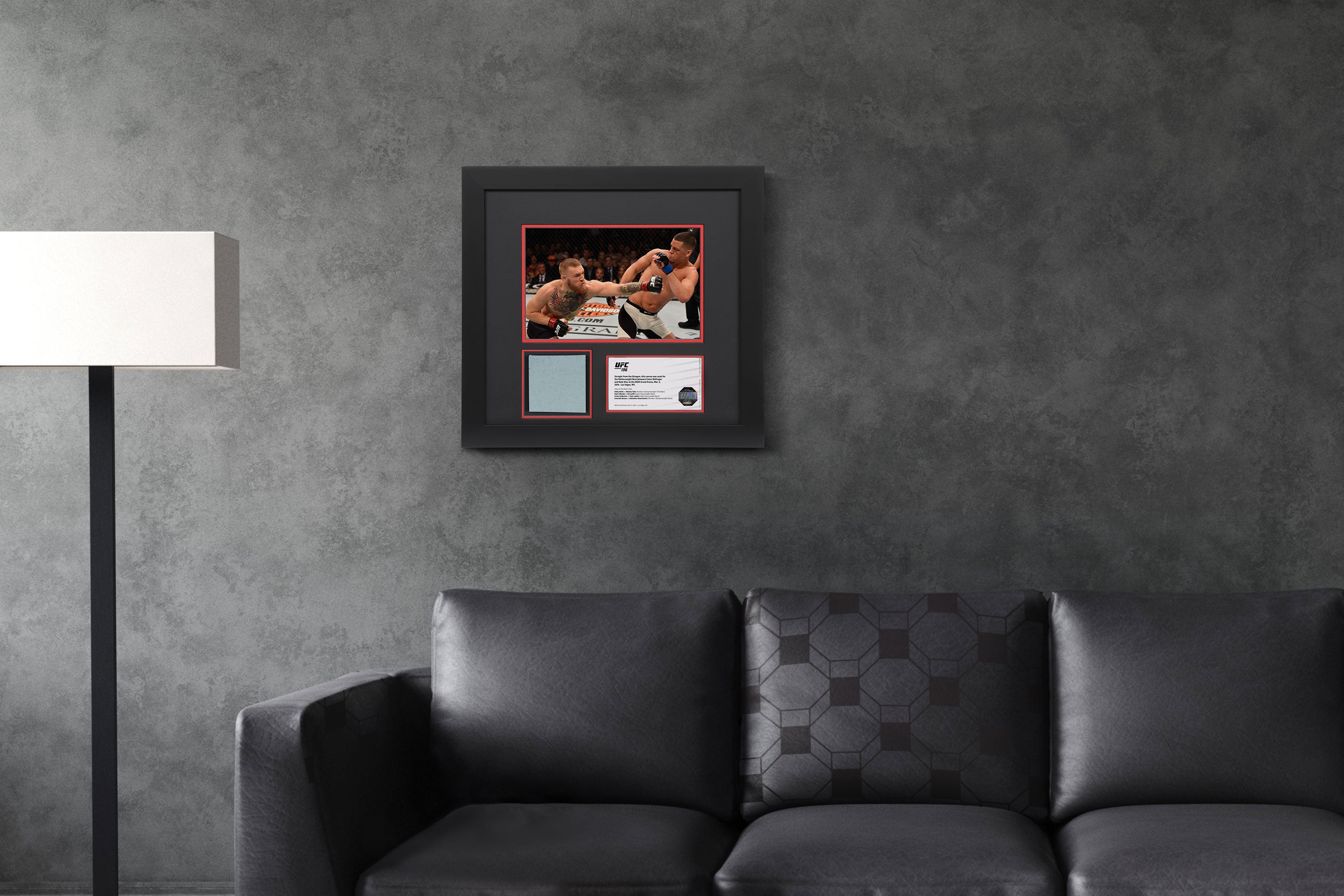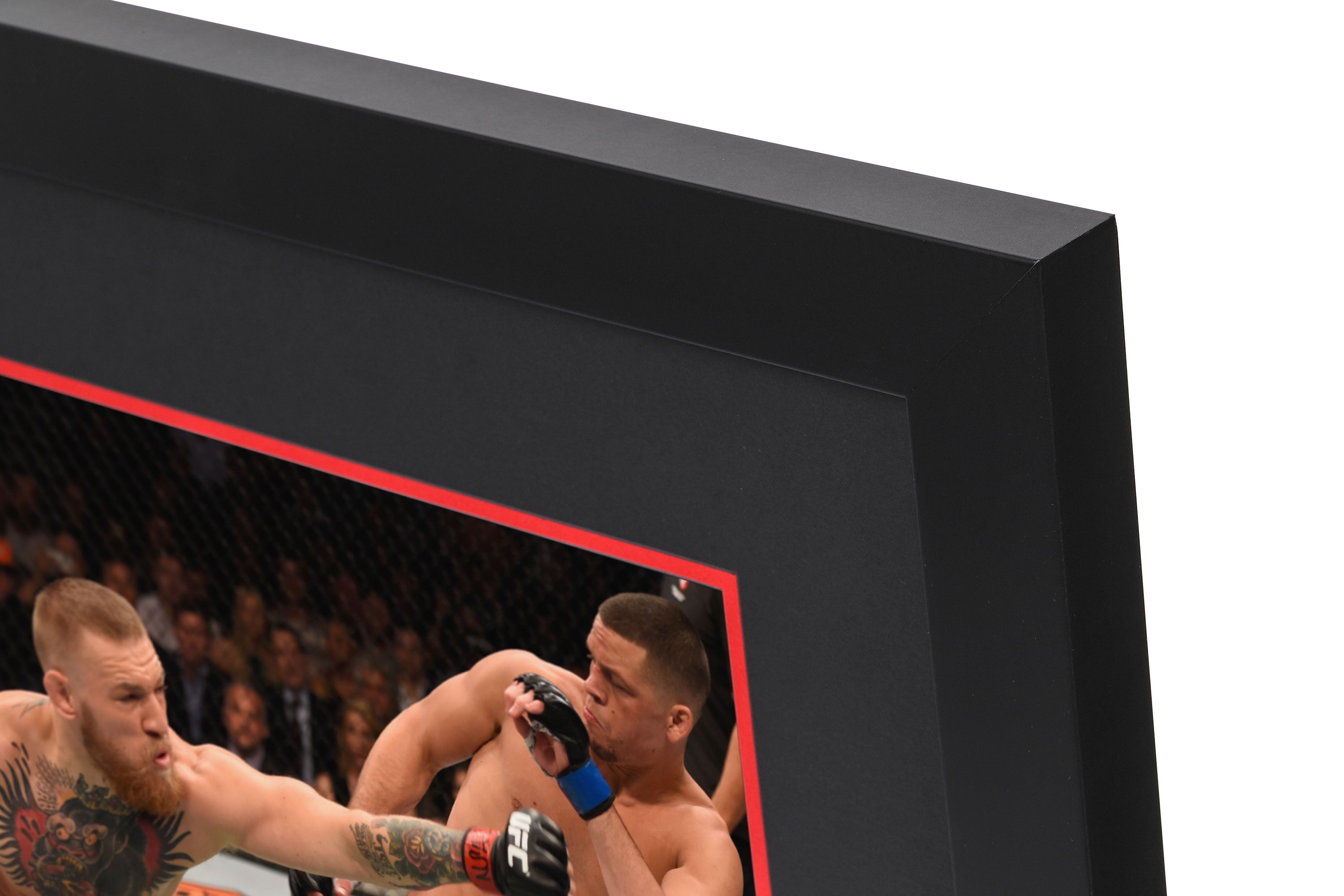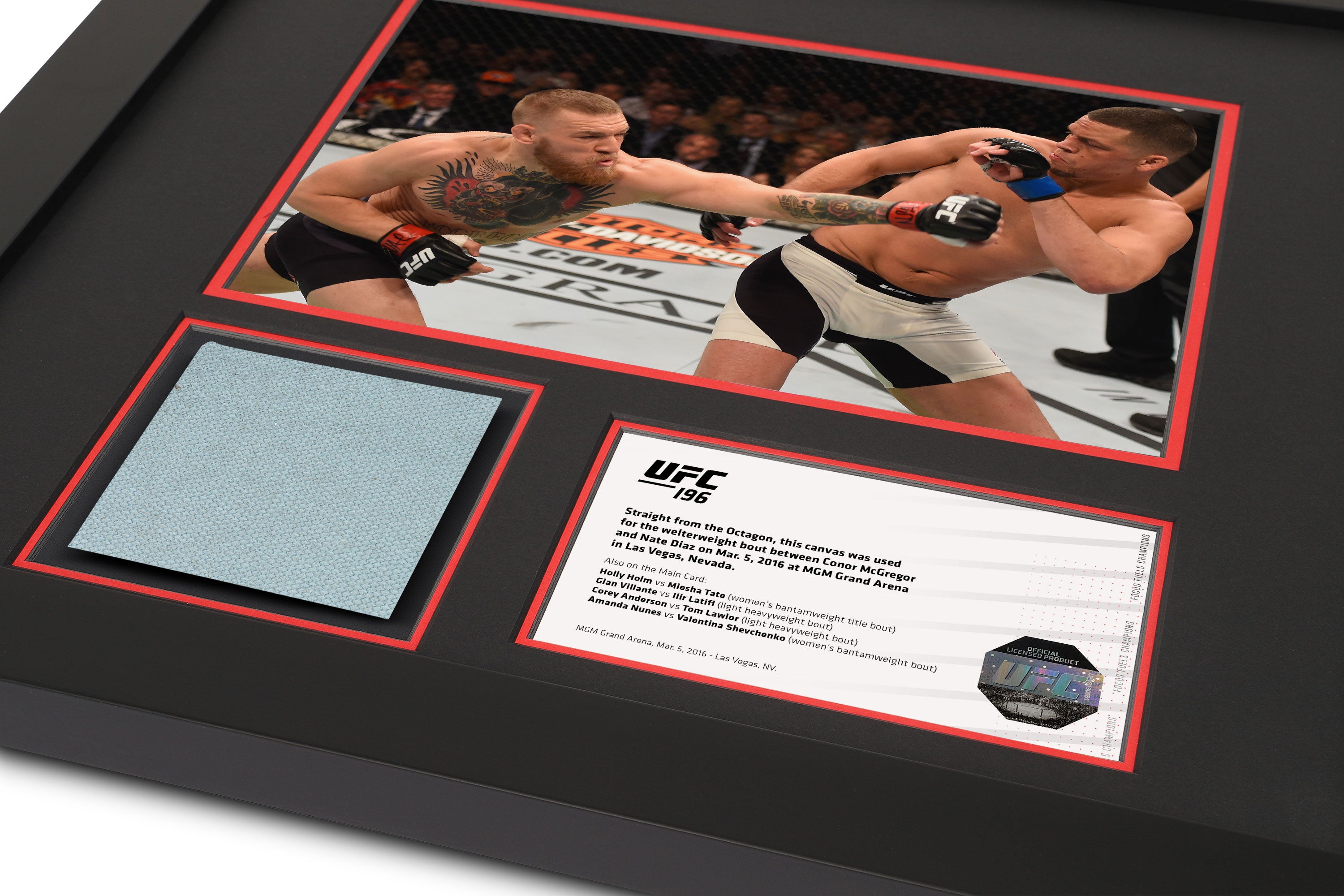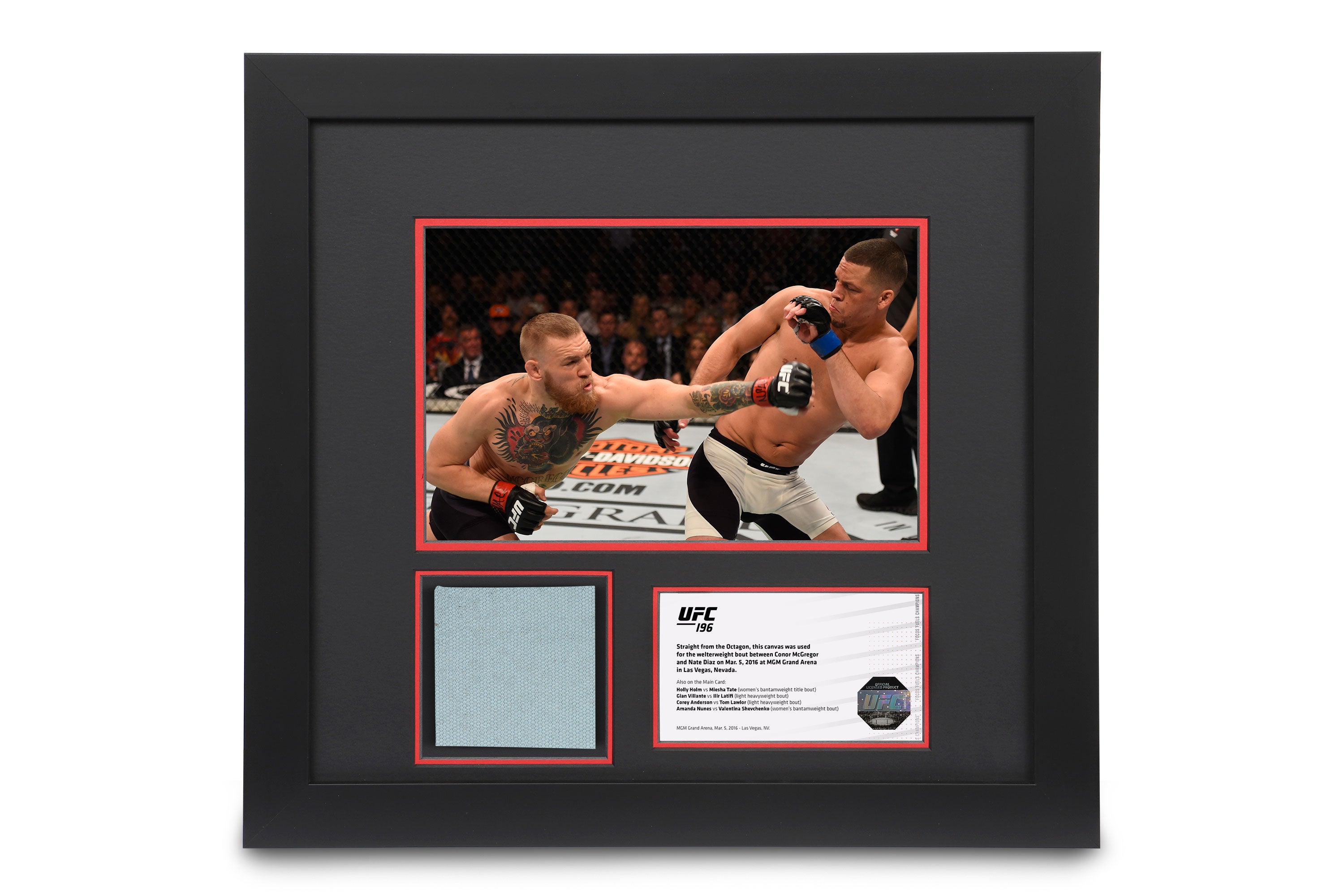 UFC 196 McGregor vs Diaz Canvas & Photo
UFC 196: McGregor vs Diaz
Own this official piece of UFC memorabilia; this framed photograph captures the 2016 Conor McGregor vs Nate Diaz fight and features a hand-cut piece of canvas, which lined the Octagon during the fight. 
The fight took place on 6th March 2016. Diaz won the fight by Submission after two rounds. This fight was labelled ESPN's 'Number 2' fight of all time. 
This photograph was taken at the fight and now is accompanied by a piece of the canvas which McGregor and Diaz fought on in 2016. This Canvas & Photo comes professionally framed and ready to display. 
DISPATCH: 2 Weeks
CODE: 150702-01750016
Specifications
Official UFC Memorabilia
Hand-cut Canvas
Photograph taken at McGregor VS Diaz Fight
March 5, 2016
Dimensions
48cm X 50cm X 3.5cm [HxLxW]