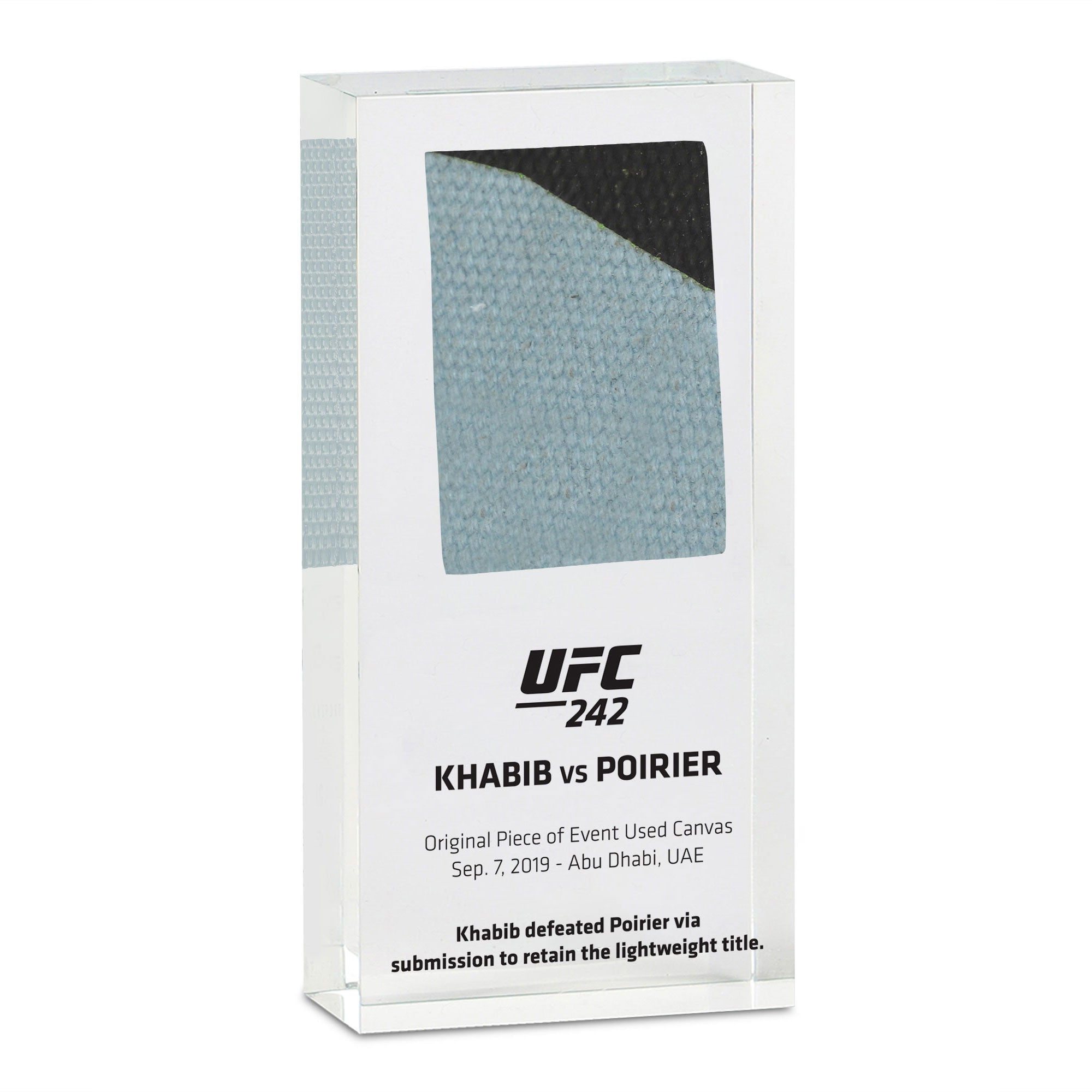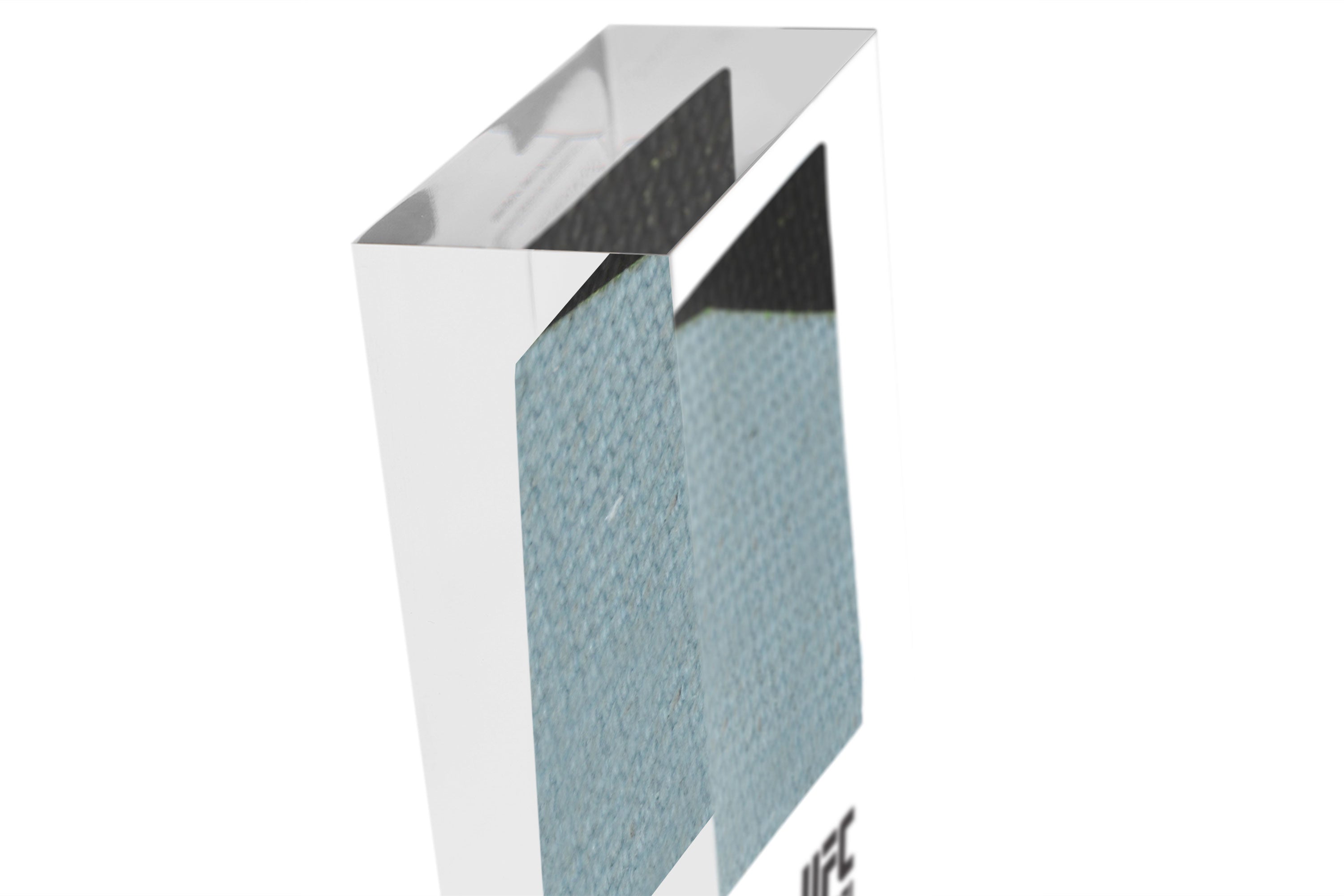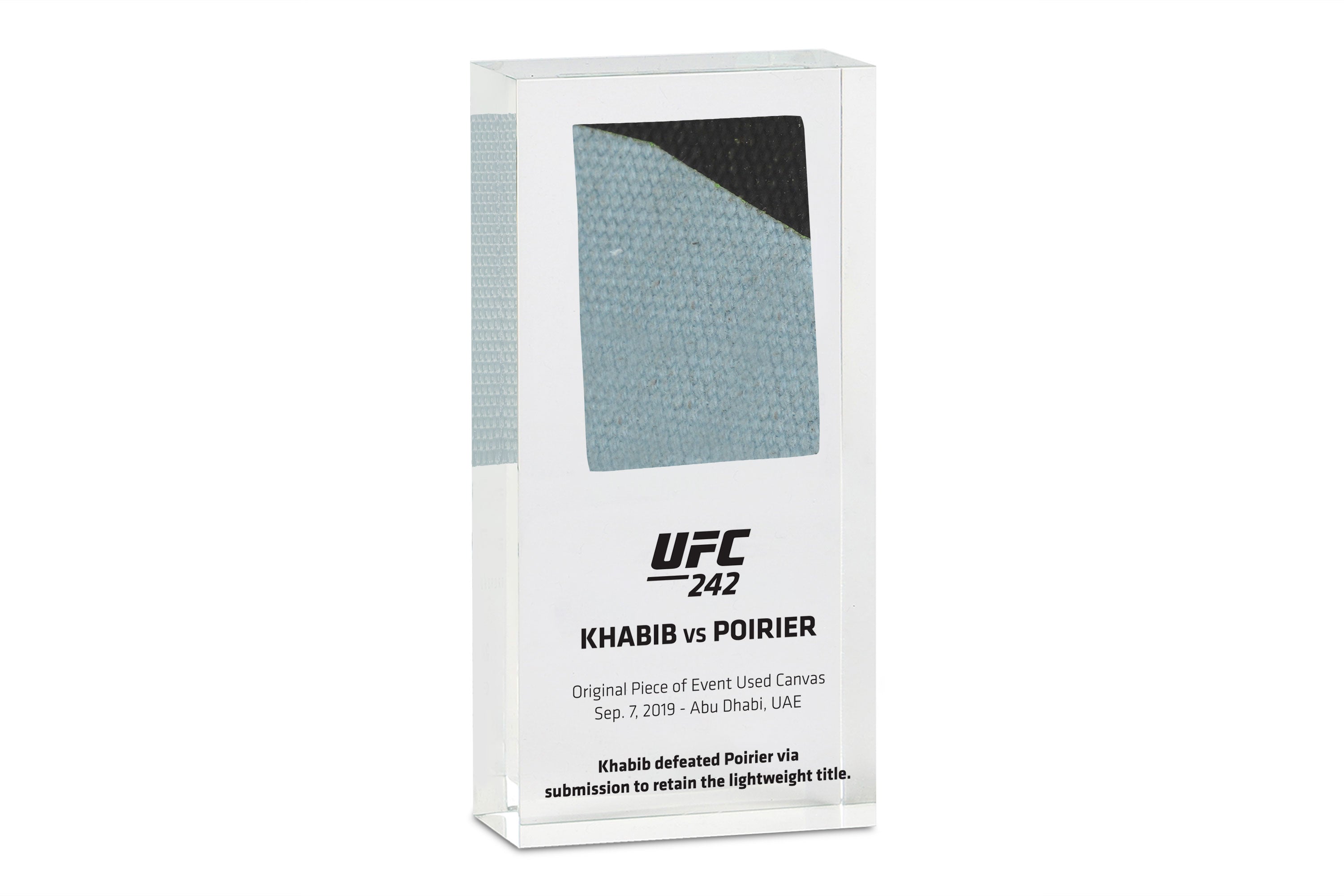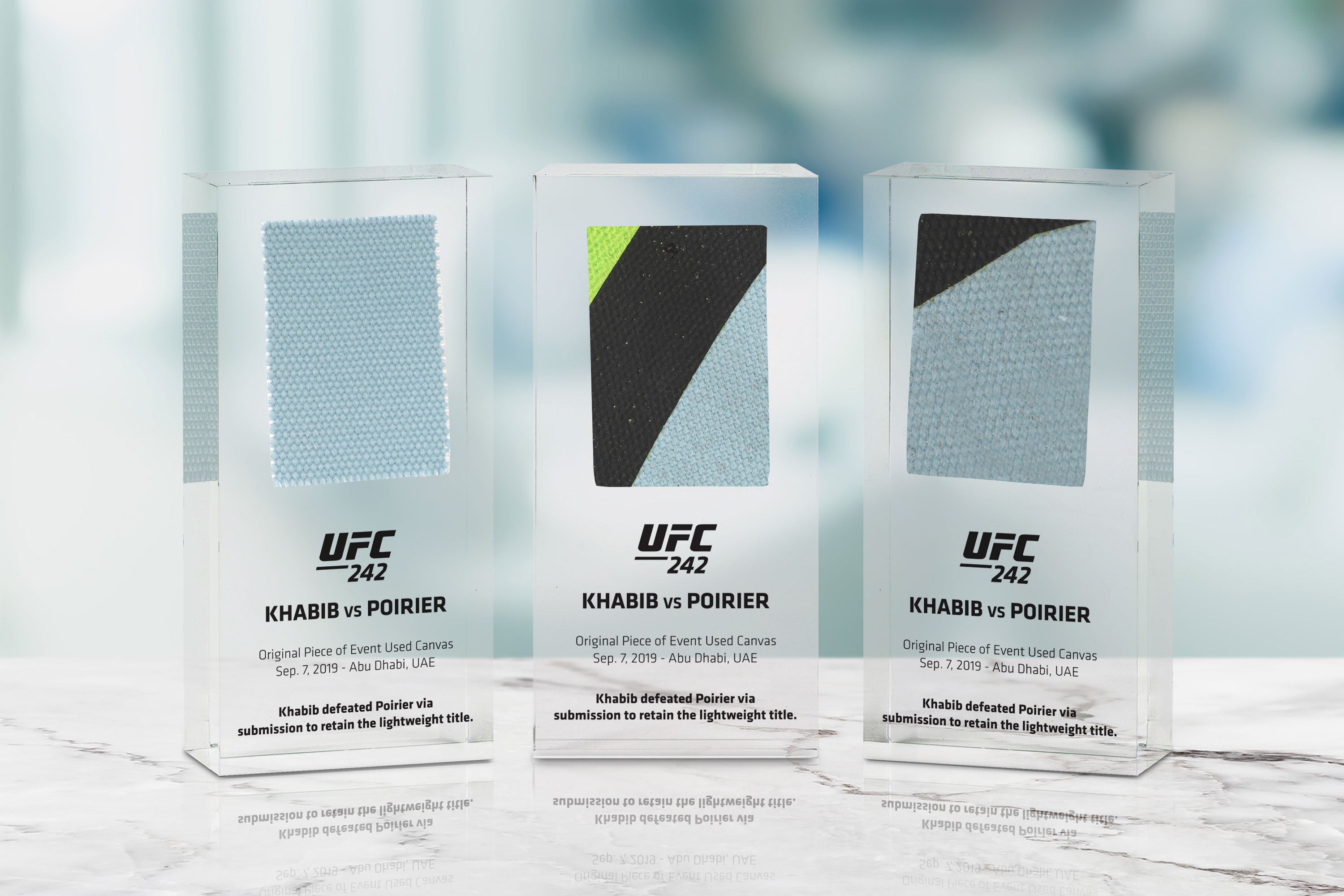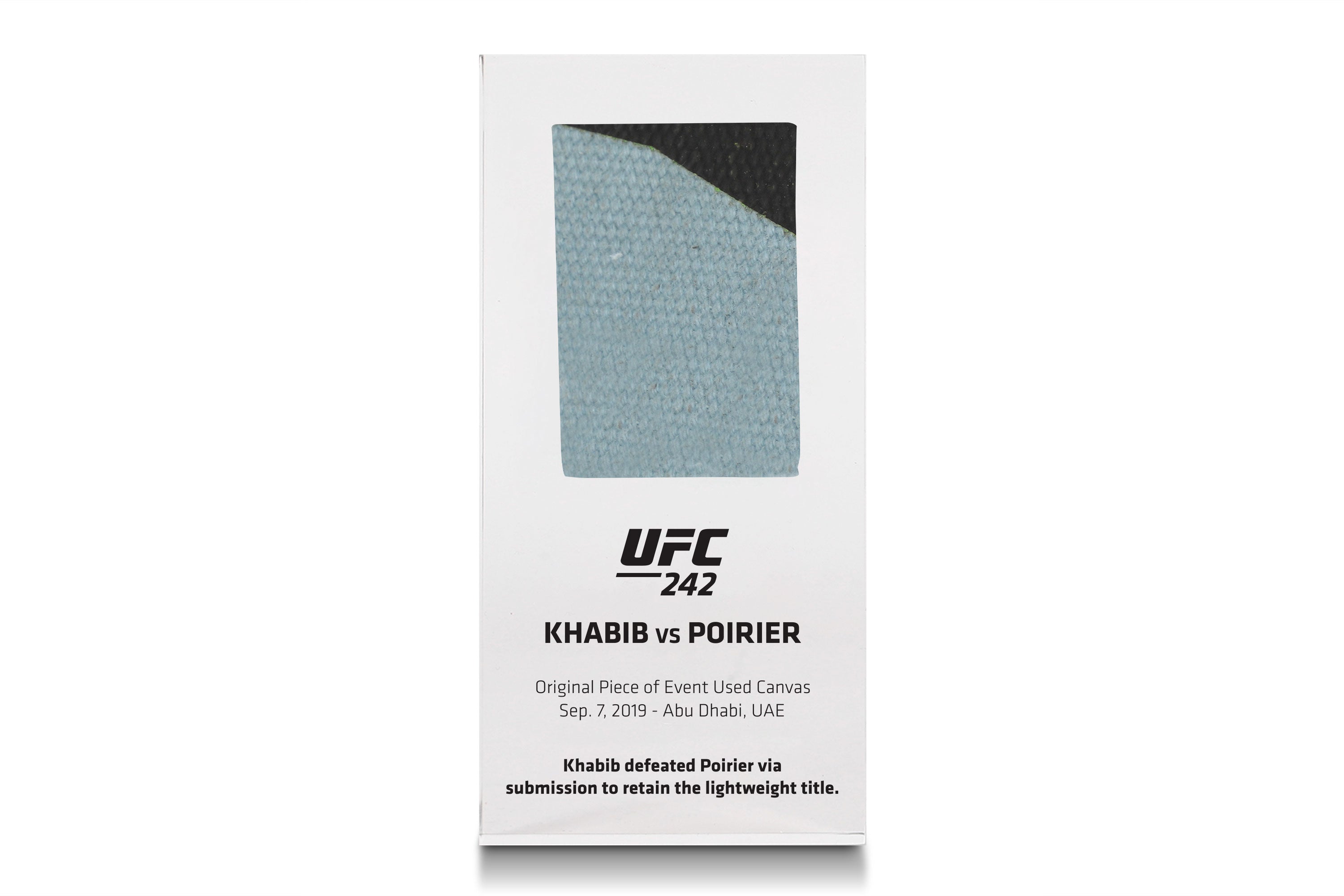 UFC 242: Khabib vs Poirier Canvas in Acrylic
UFC 242: Khabib vs Poirier
Own this official piece of UFC memorabilia; encapsulated within transparent acrylic, this hand-cut piece of canvas lined the Octagon in the UFC Fight Night: Khabib vs Poirier event. 
This event featured the headline event Khabib Nurmagomedov vs Dustin Poirier in a lightweight bout. Khabib won the bout via submission after the third round. 
The fight night took place on September 7, 2019, at The Arena, Yas Island in Abu Dhabi, United Arab Emirates. 
This section of canvas has been hand-cut from the full canvas that lines the famous Octagon for this incredible fight, as well as all other scheduled bouts that will take place during the event.  
This product is brought to you exclusively through UFC Collectibles. 
DISPATCH: 24 Hours
CODE: 150701-01940019
Specifications
Hand-cut canvas
UFC Fight Night: Khabib vs Poirier
Transparent acrylic
September 7, 2022
Used to line the Octagon for all bouts
Each piece of canvas is unique
Dimensions
14cm x 7cm x 3cm