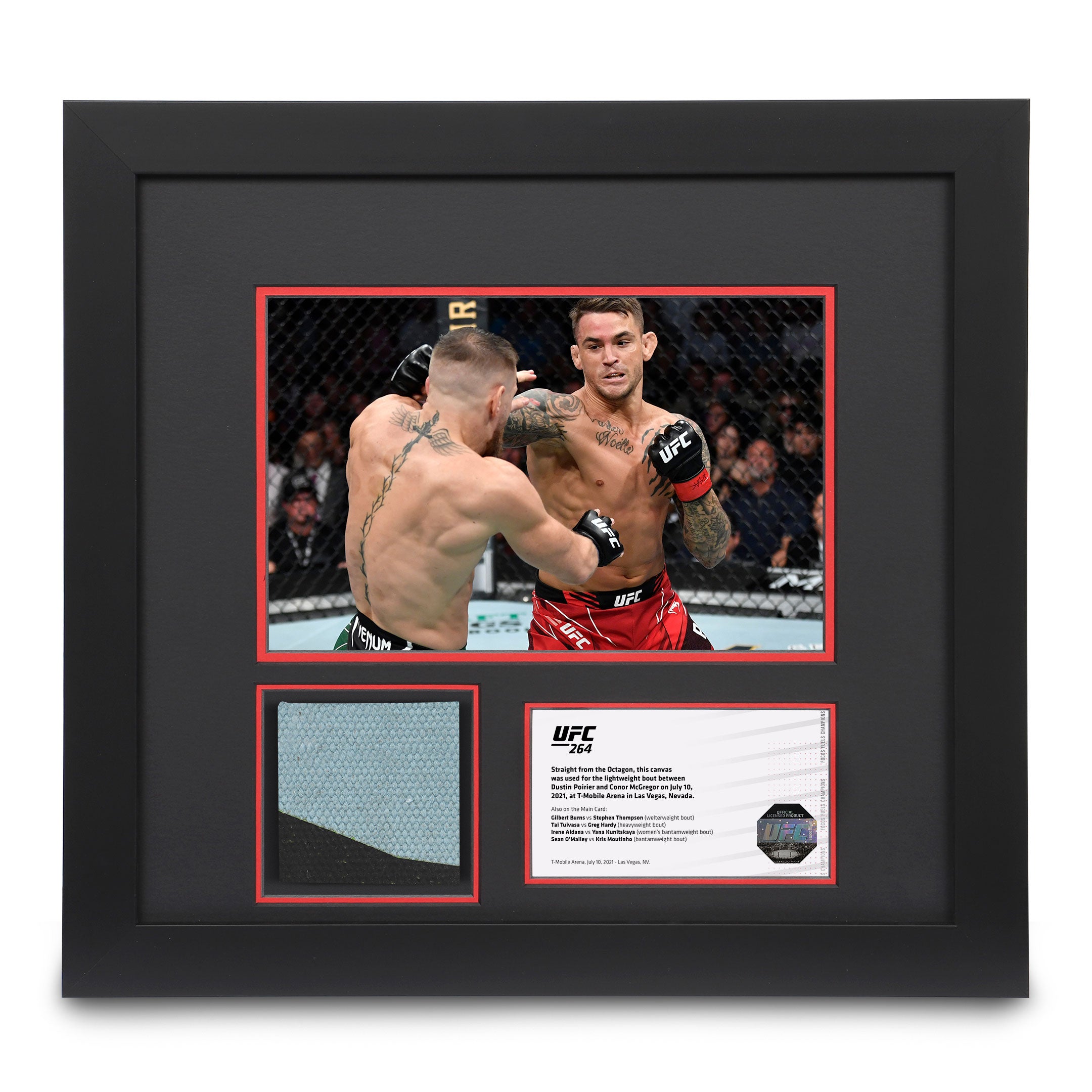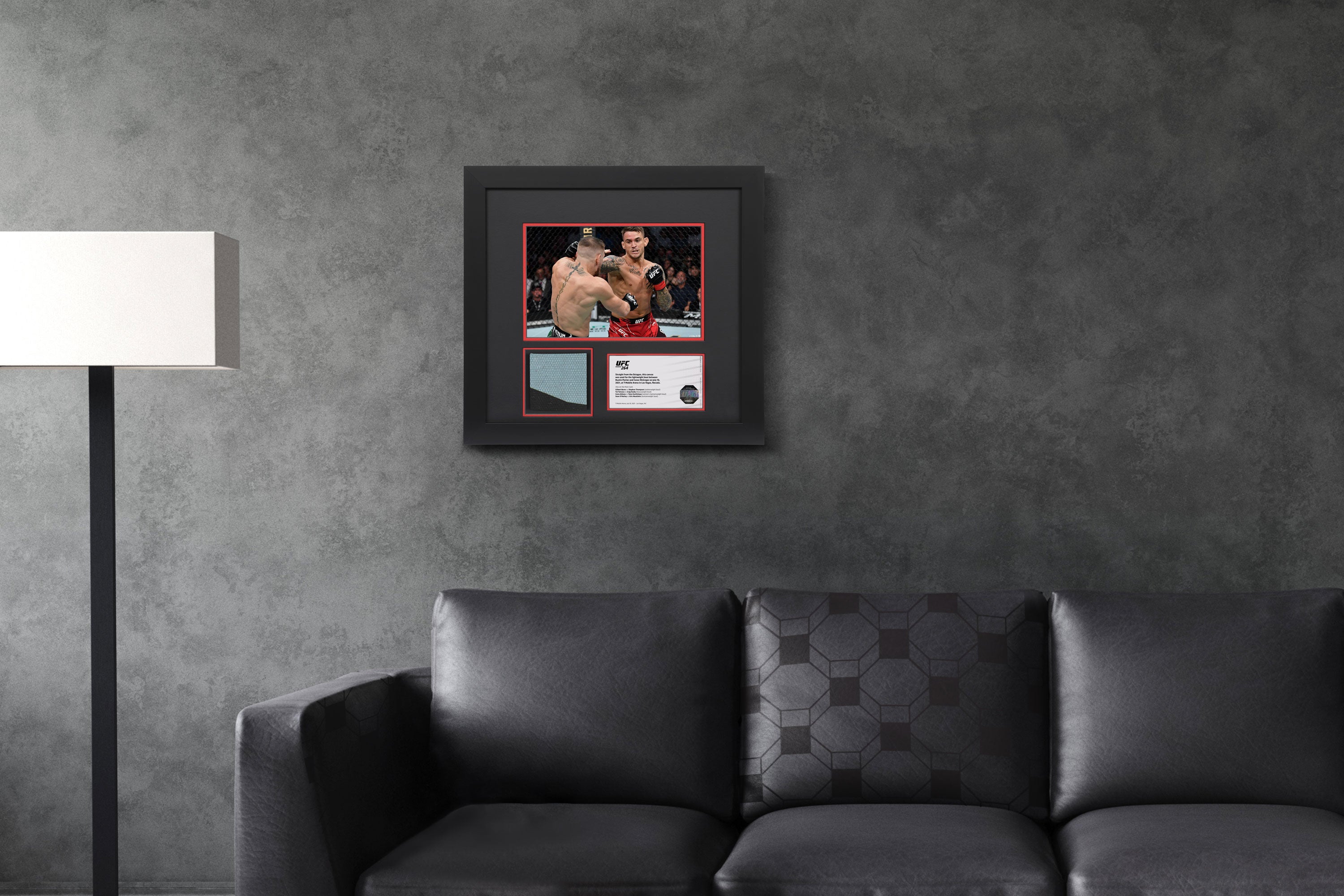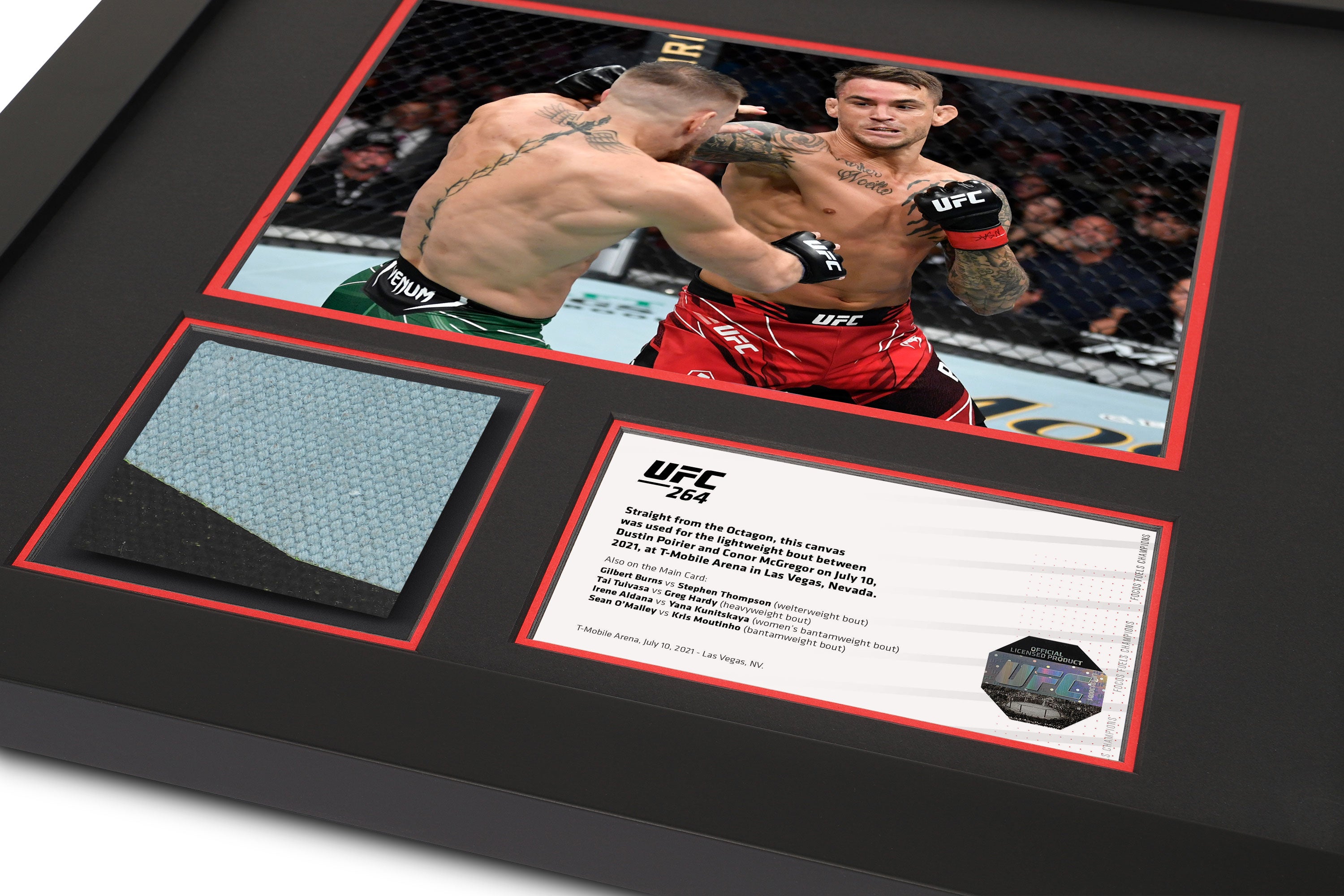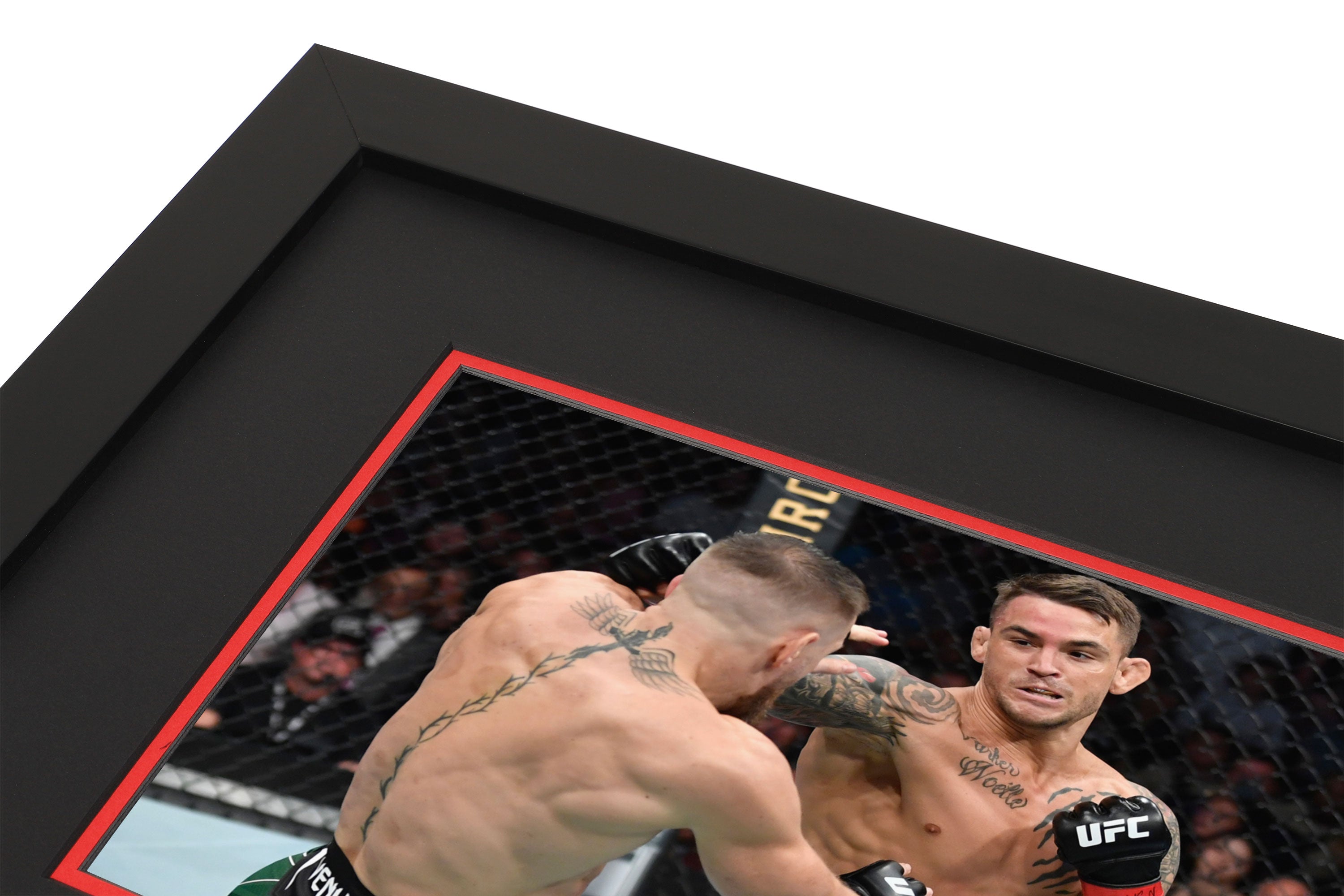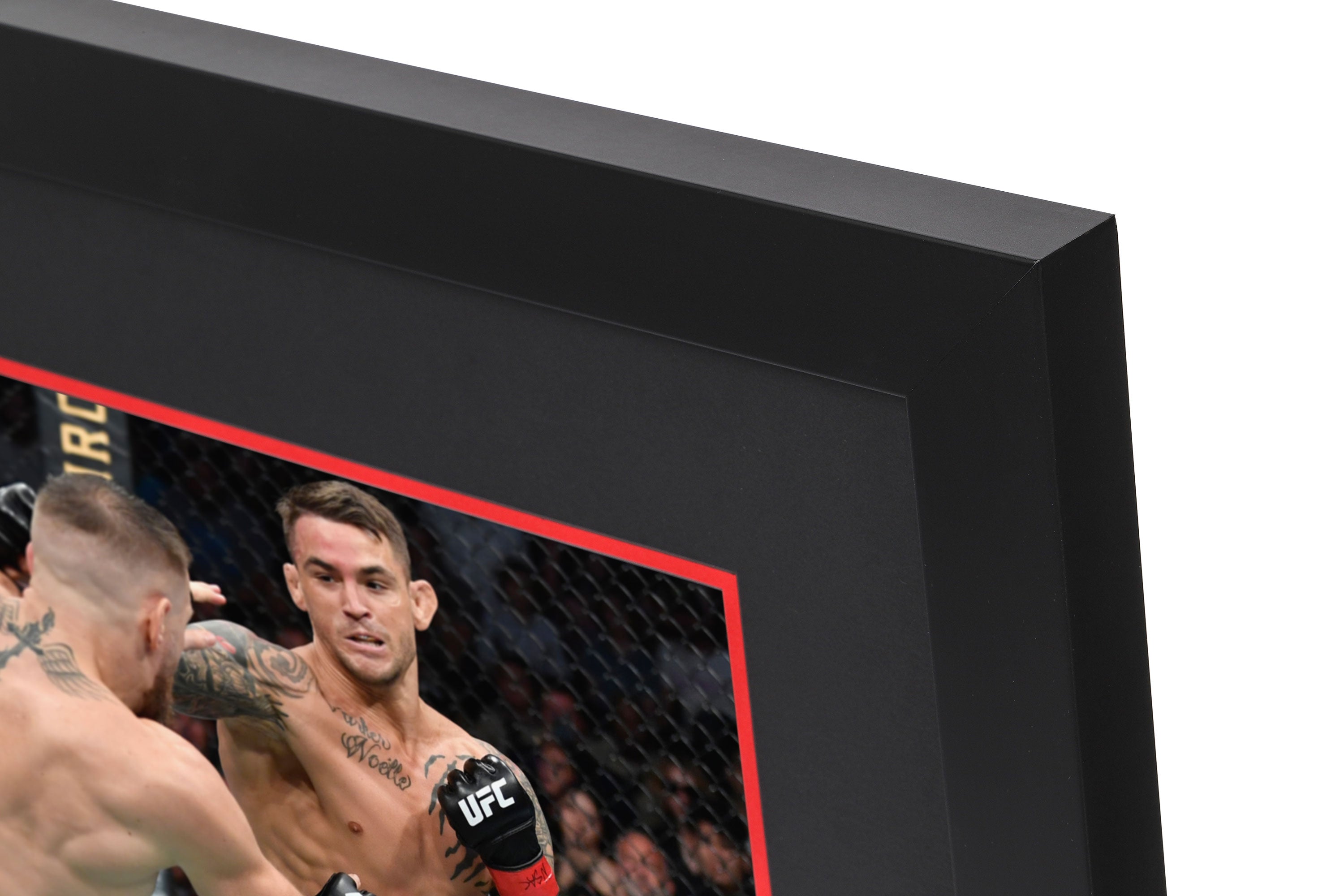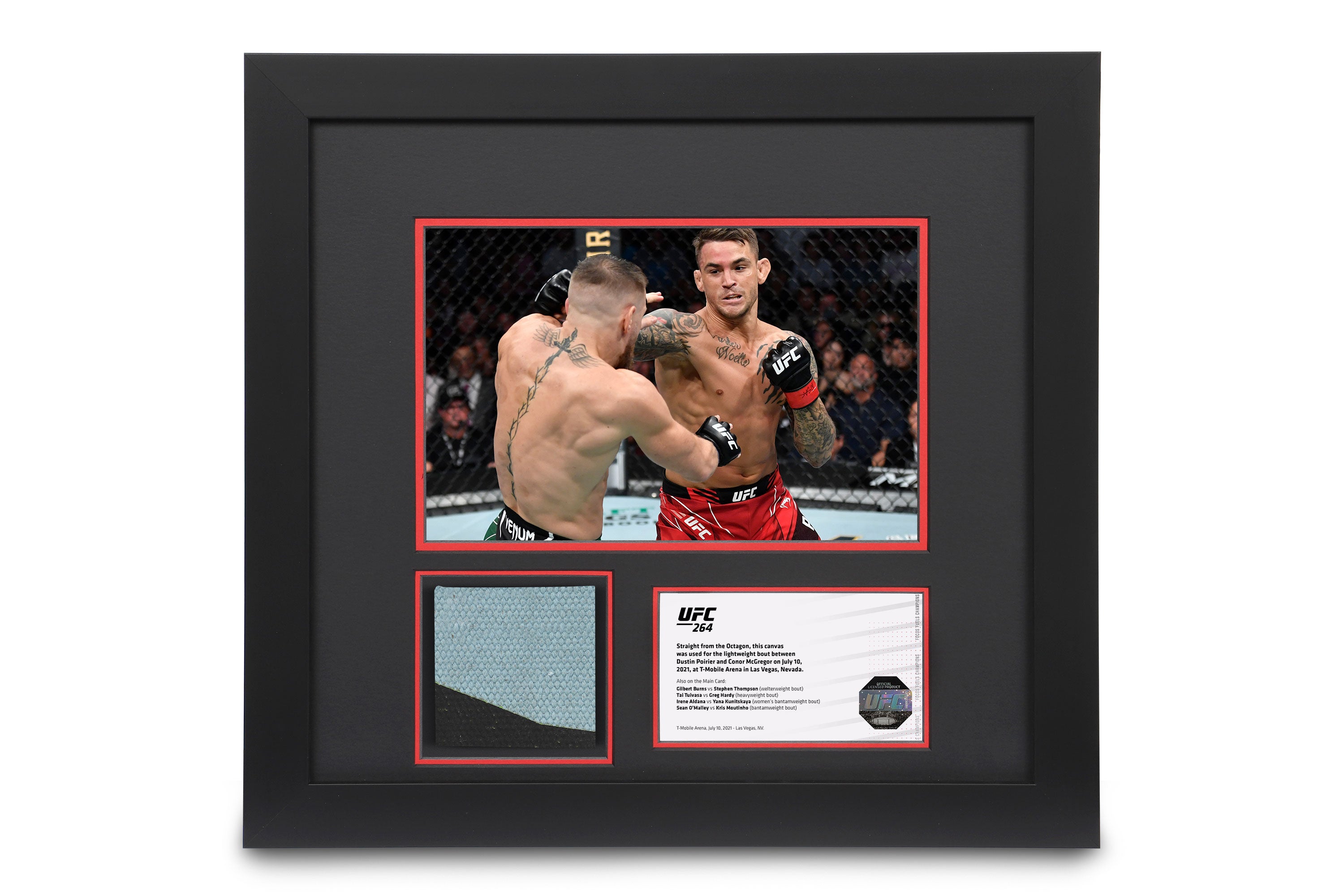 UFC 264: Poirier vs McGregor 3 Canvas & Photo - Poirier Punches
UFC 264: Poirier vs. McGregor 3
Own this official piece of UFC memorabilia; this framed photograph captures the 2021 Dustin Poirier vs Conor McGregor fight and features a hand-cut piece of canvas, which lined the Octagon during the fight. 
The fight took place on July 10, 2021. Poirier won the fight by KO/TKO after one round. It was the pair's third fight, with their first meeting taking place in 2014. 
This photograph was taken at the fight and now is accompanied by a piece of the canvas which Poirier and McGregor fought on in 2021. This Canvas & photo comes professionally framed and ready to display. 
DISPATCH: 2 Weeks
CODE: 150702-01700022-2
Specifications
Official UFC Memorabilia
Hand-cut Canvas
Used to line the Octagon for 12 bouts
Photograph taken at Poirier VS McGregor Fight
July 10, 2021
Dimensions
48cm X 50cm X 3.5cm [HxLxW]