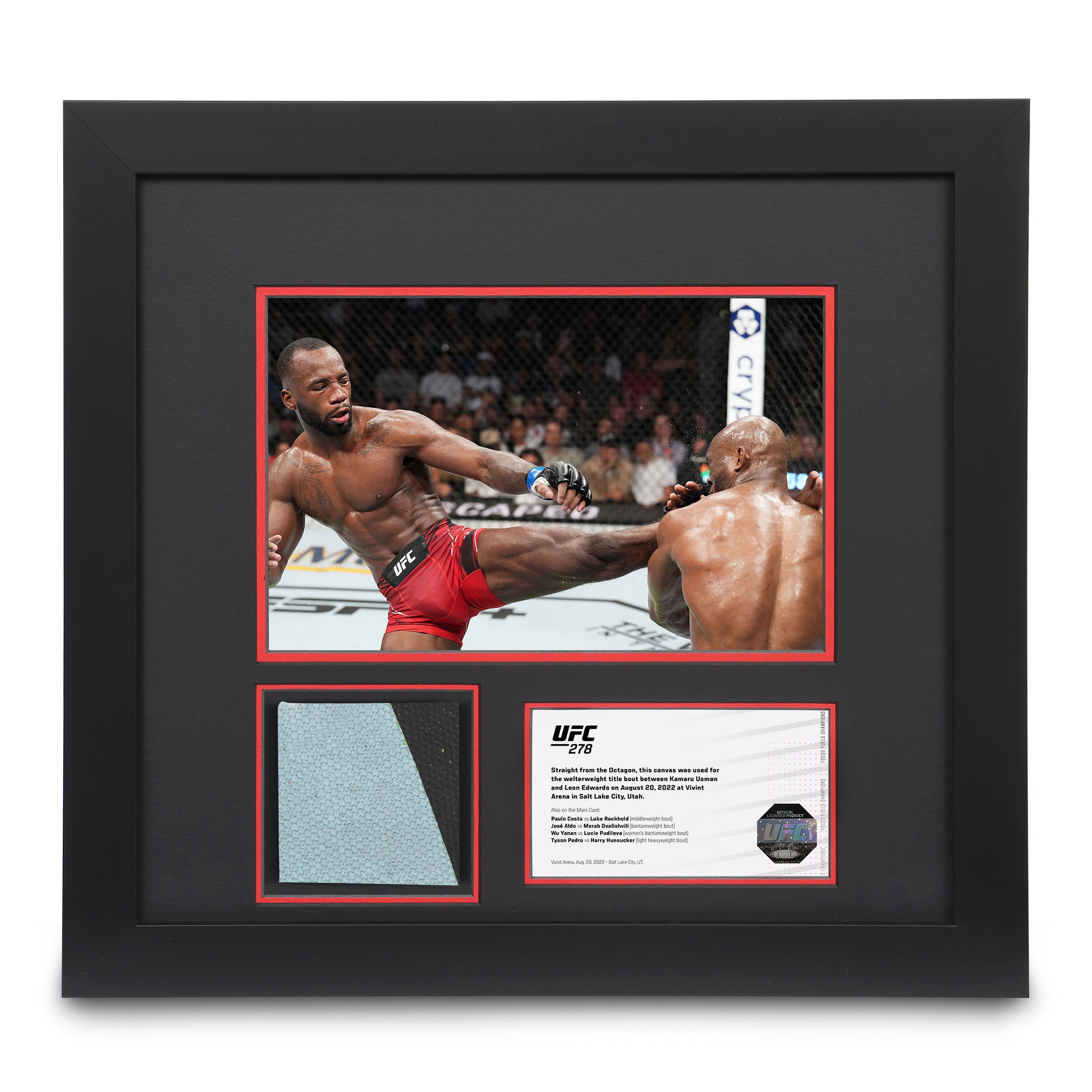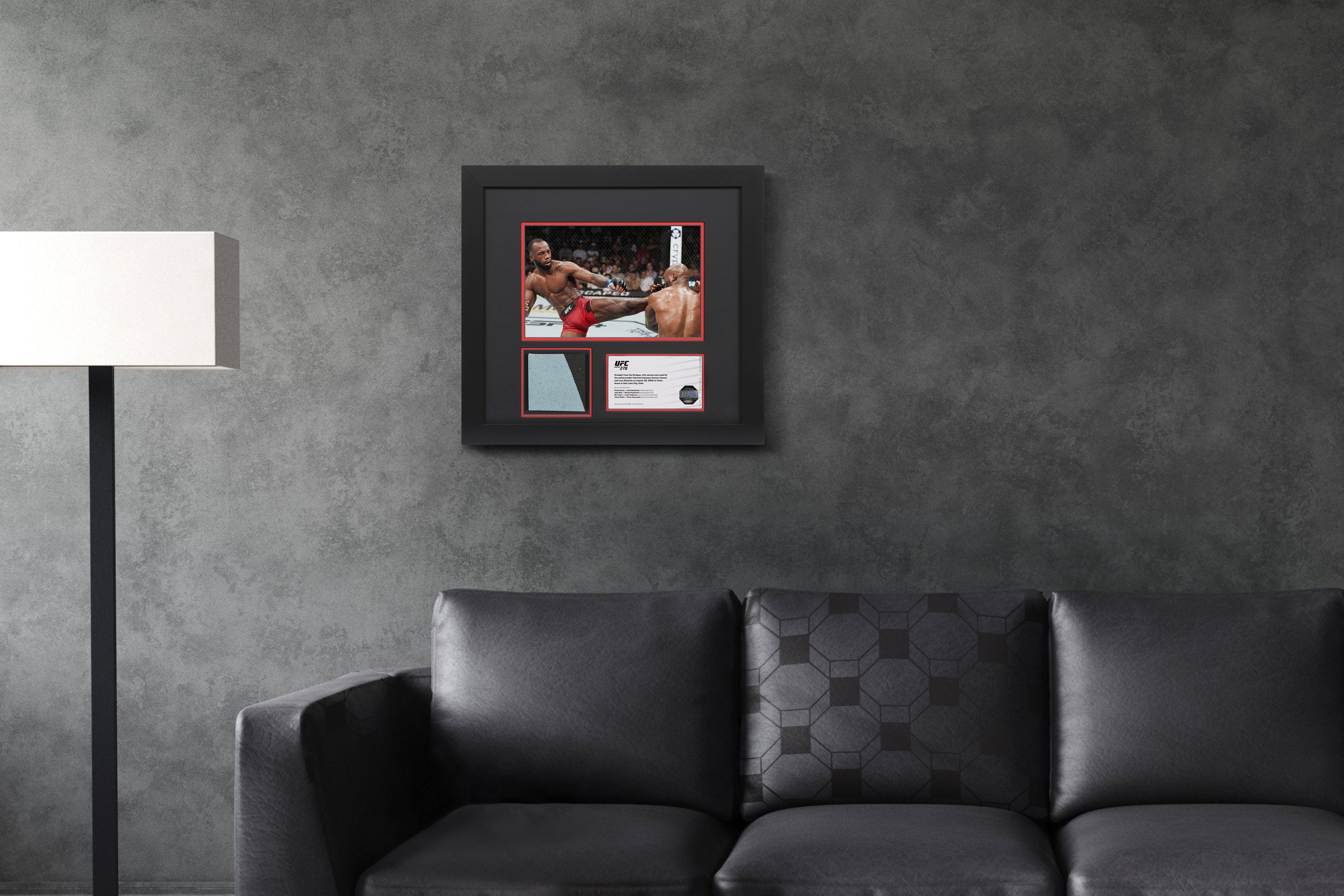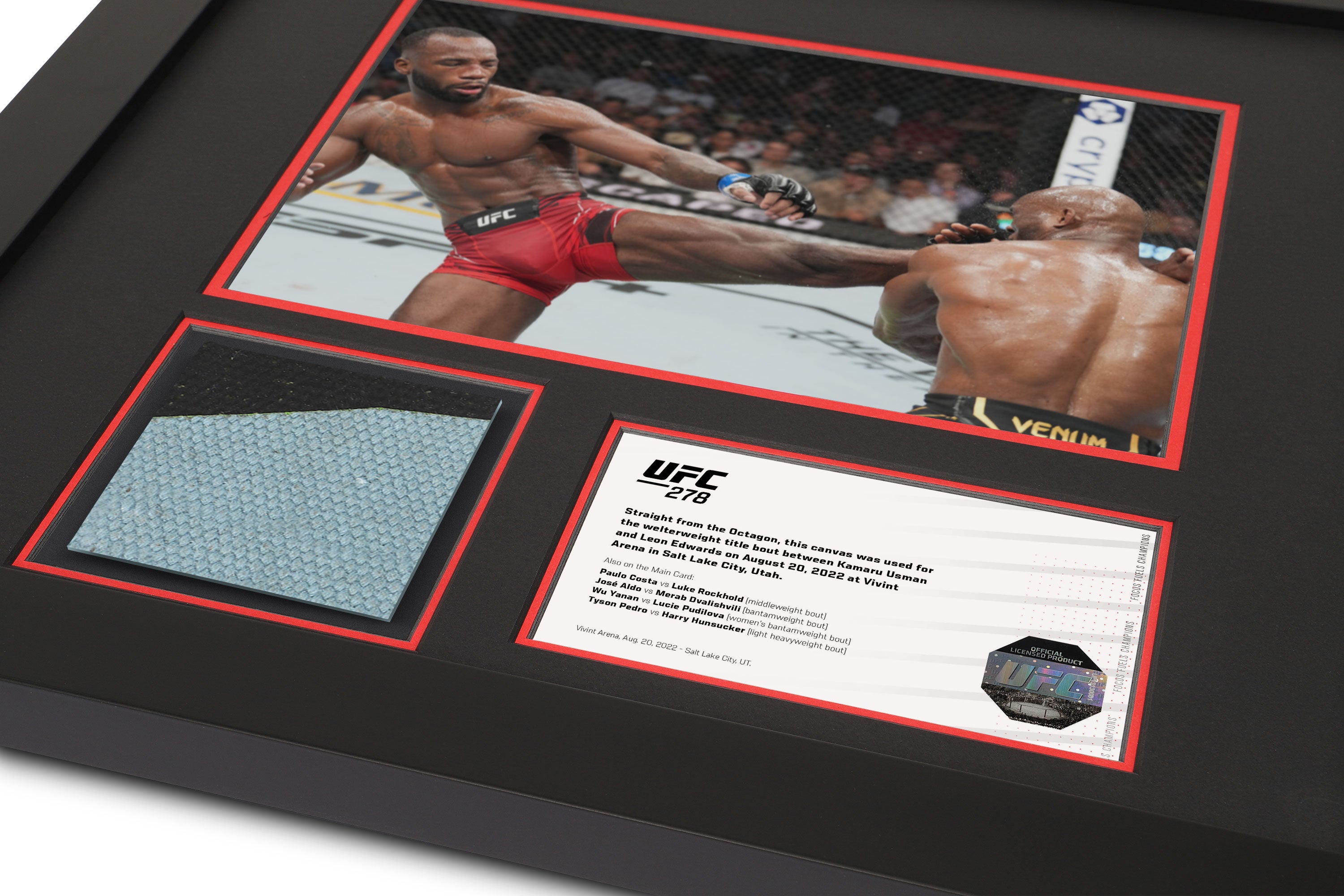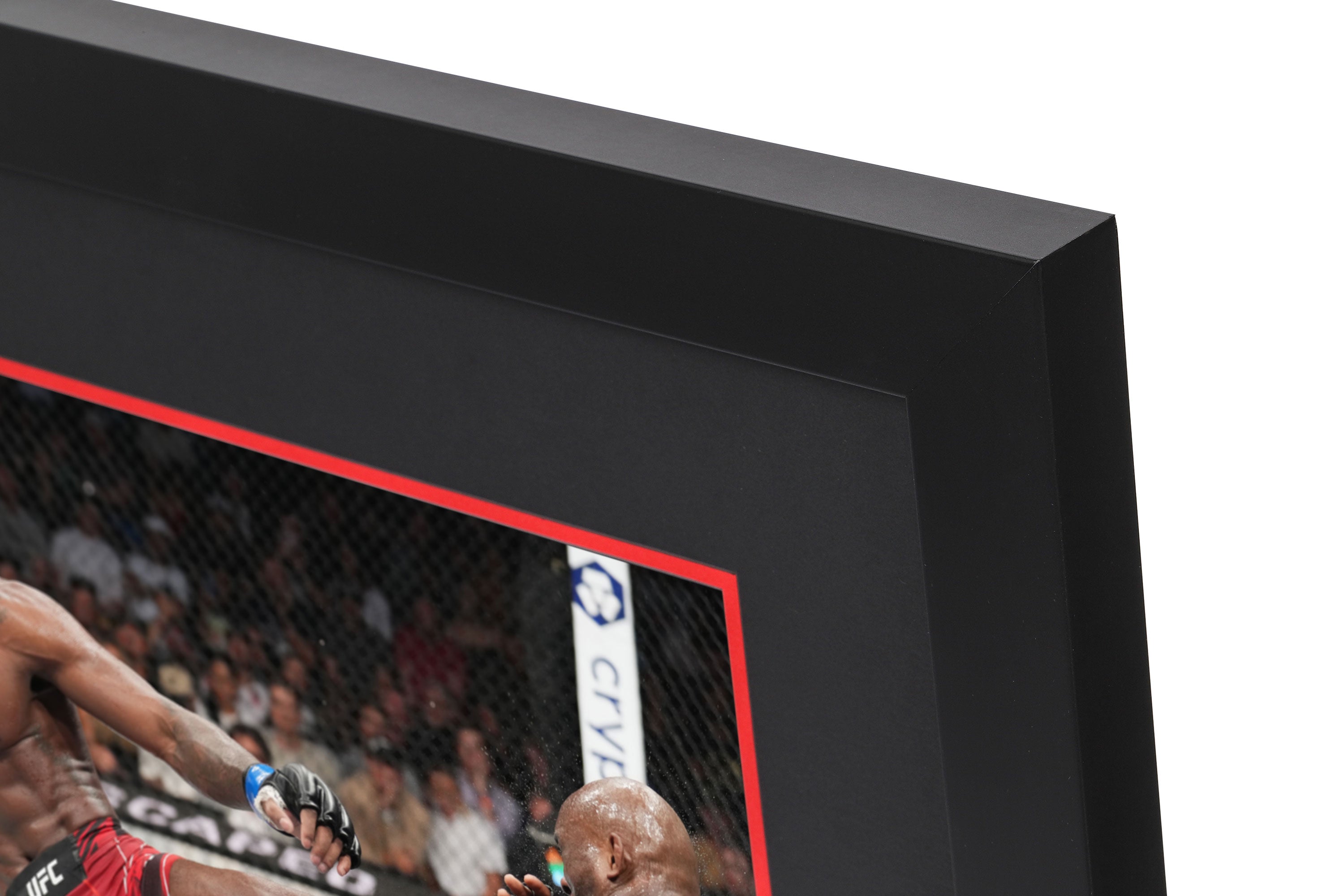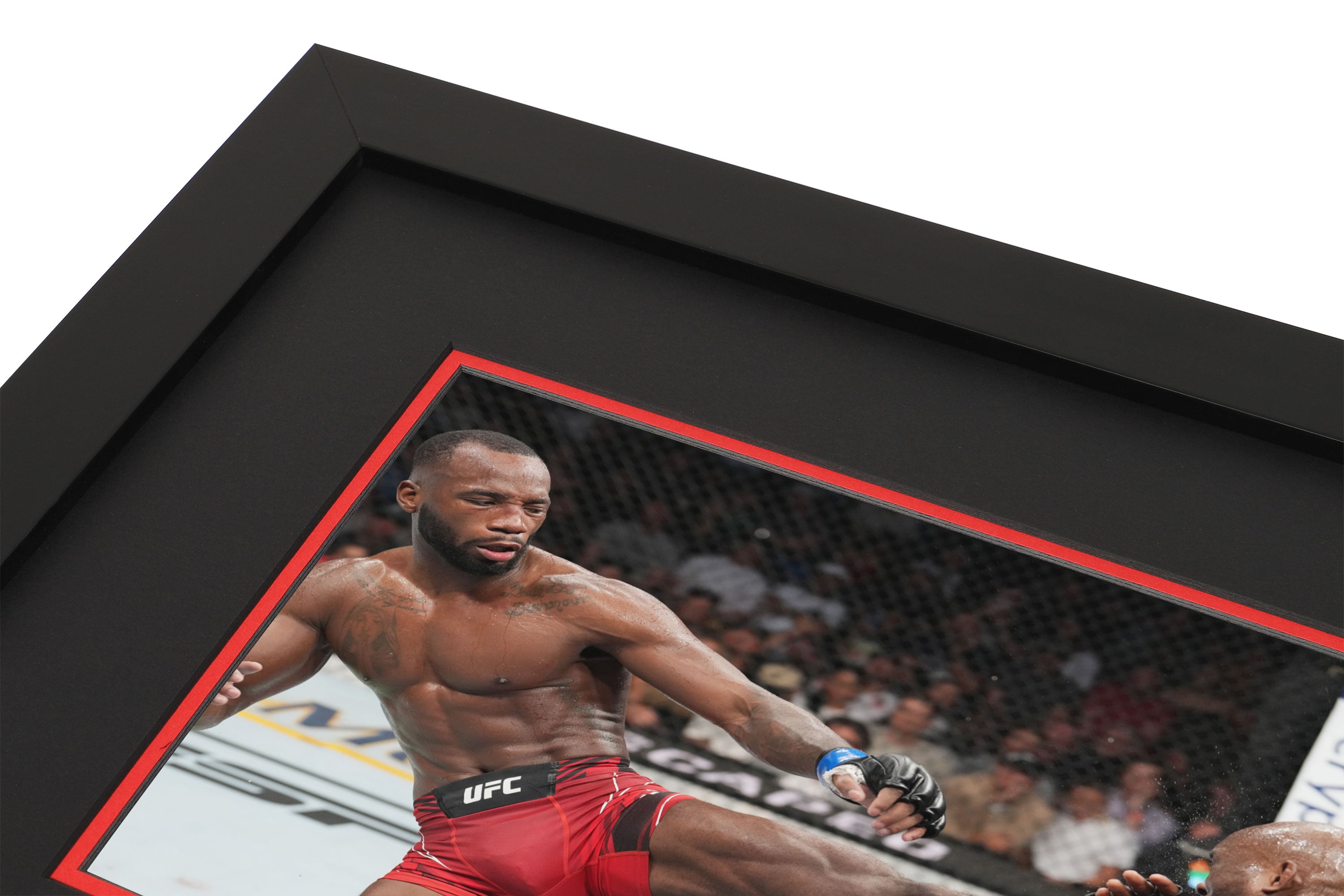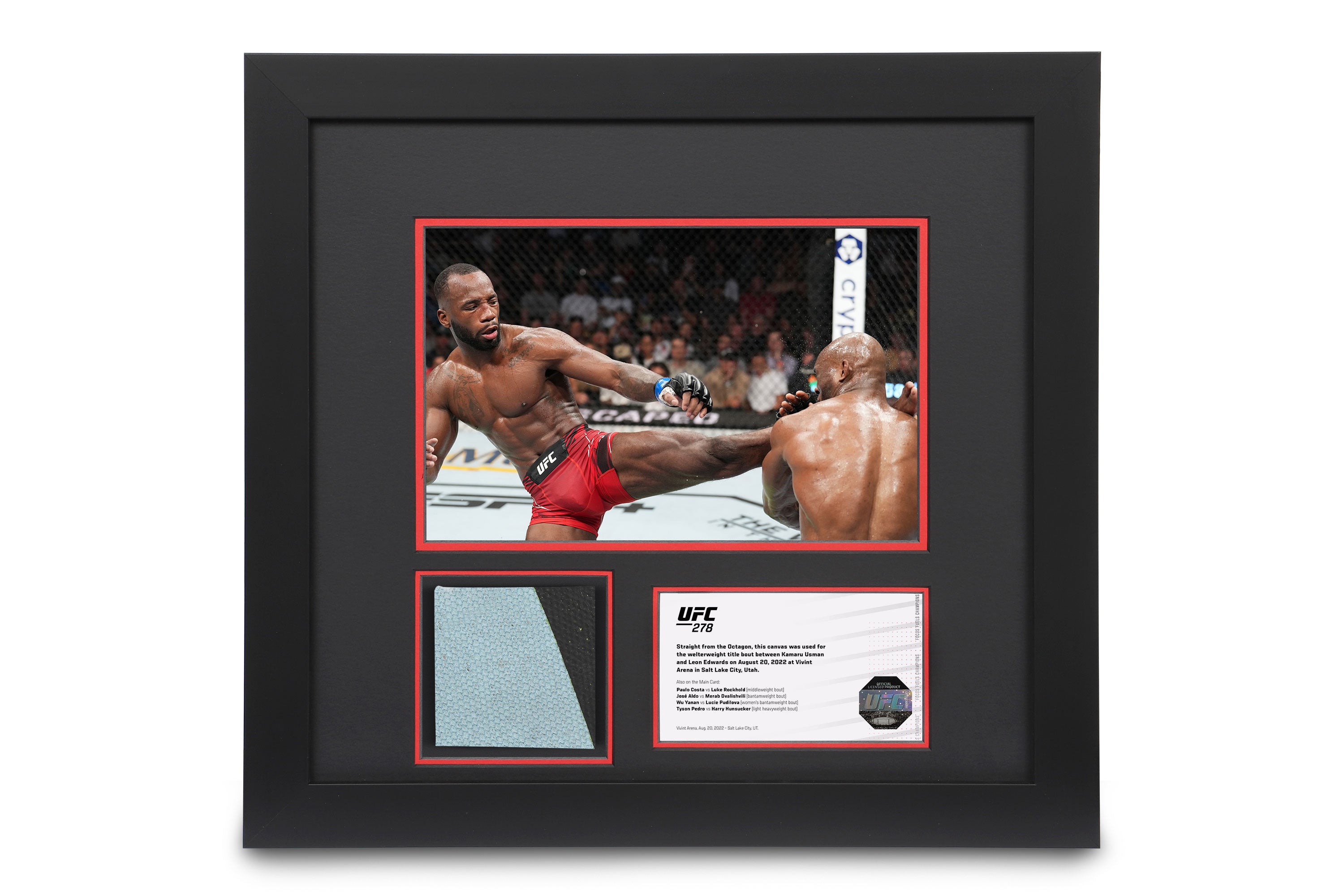 UFC 278: Usman vs Edwards 2 Canvas & Photo
UFC 278: Usman vs Edwards 2
Own this official piece of UFC memorabilia from the Welterweight Title fight! This framed photograph captures the UFC 278 Main Card welterweight title bout between Kamaru Usman and Leon Edwards and is accompanied by a hand-cut piece of canvas from within the Octagon. 
The bout was on the Main Card during the UFC 278:Usman vs Edwards 2 event, which marked the pair's second meeting. Buy this canvas from the PPV event that took place on August 20, 2022 at the Vivint Arena in Salt Lake City, Utah, United States. 
The bout was won by Leon Edwards via KO/TKO during the fifth round. This win gave Edwards the title. Edwards was awarded the "Performance of the Night" bonus too.  
The canvas featured in this collectible was used for all scheduled bouts held during the event. 
This product is brought to you exclusively through UFC Collectibles. 
DISPATCH: 8-10 Weeks
CODE: 150702-011570022
Specifications
Official UFC Memorabilia
Hand-cut Canvas
UFC 278
Welterweight Title bout
Used to line the Octagon for all bouts
Usman vs Edwards
Performance of the Night
August 20, 2022
Dimensions
445mmH X 450mmW X 30mmD approx