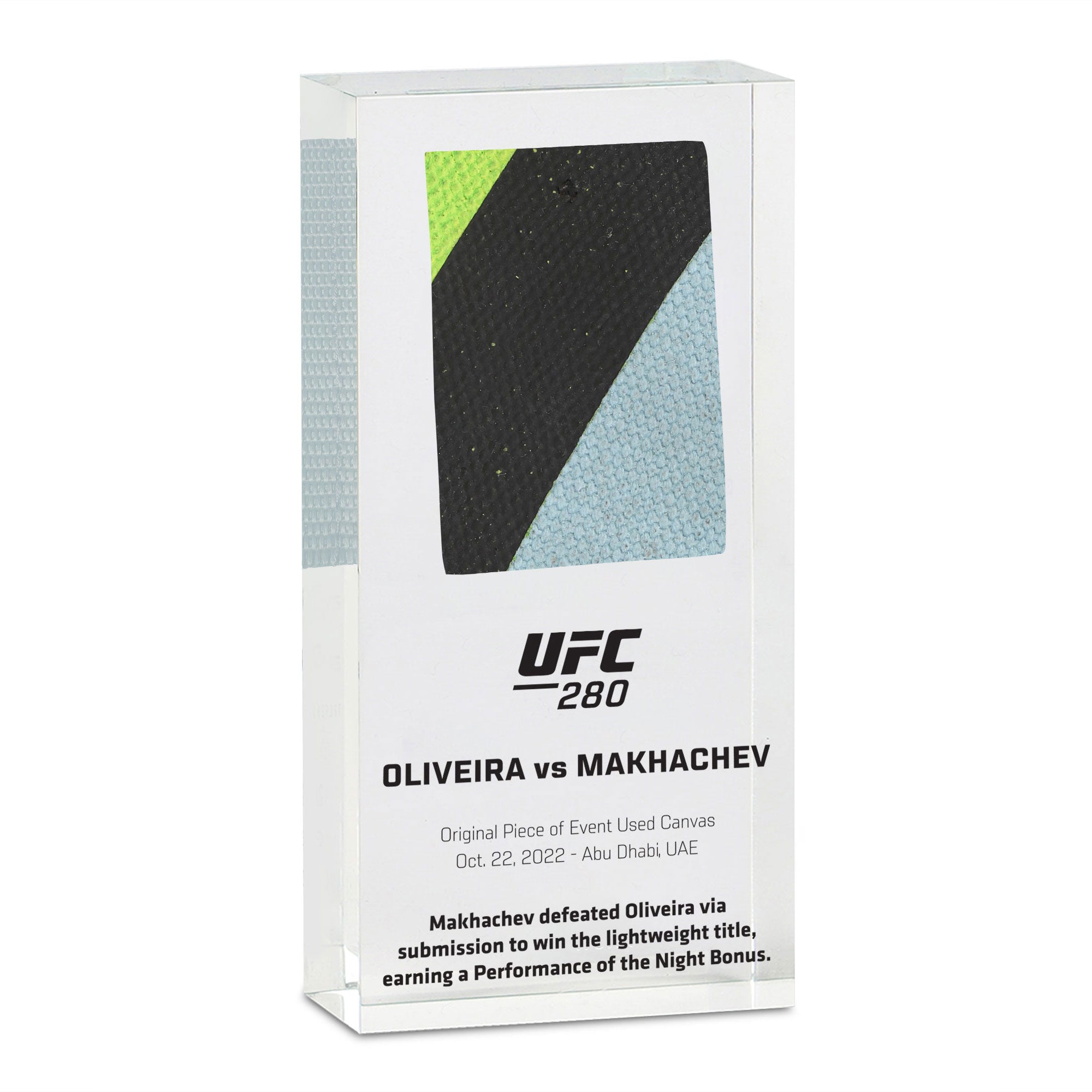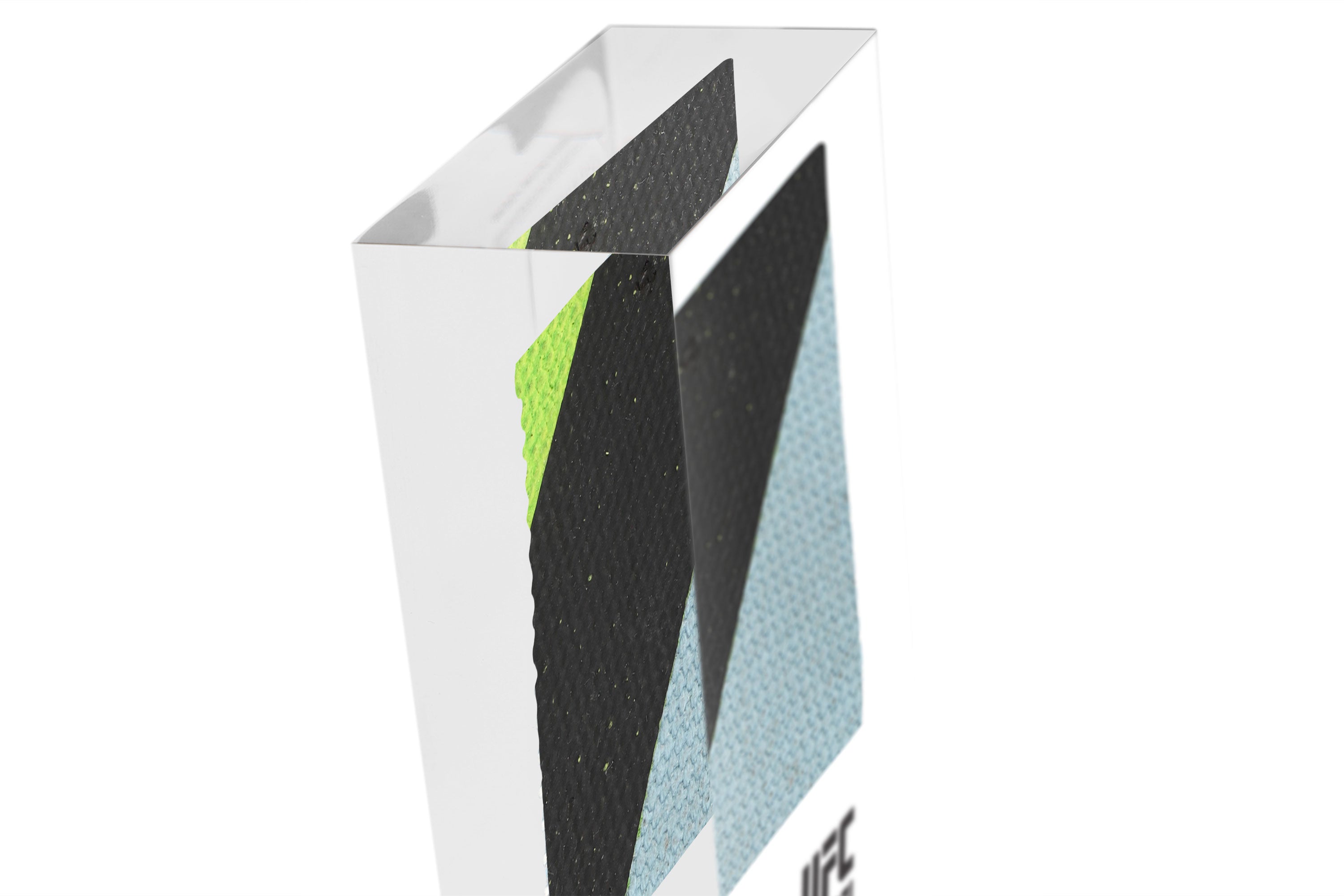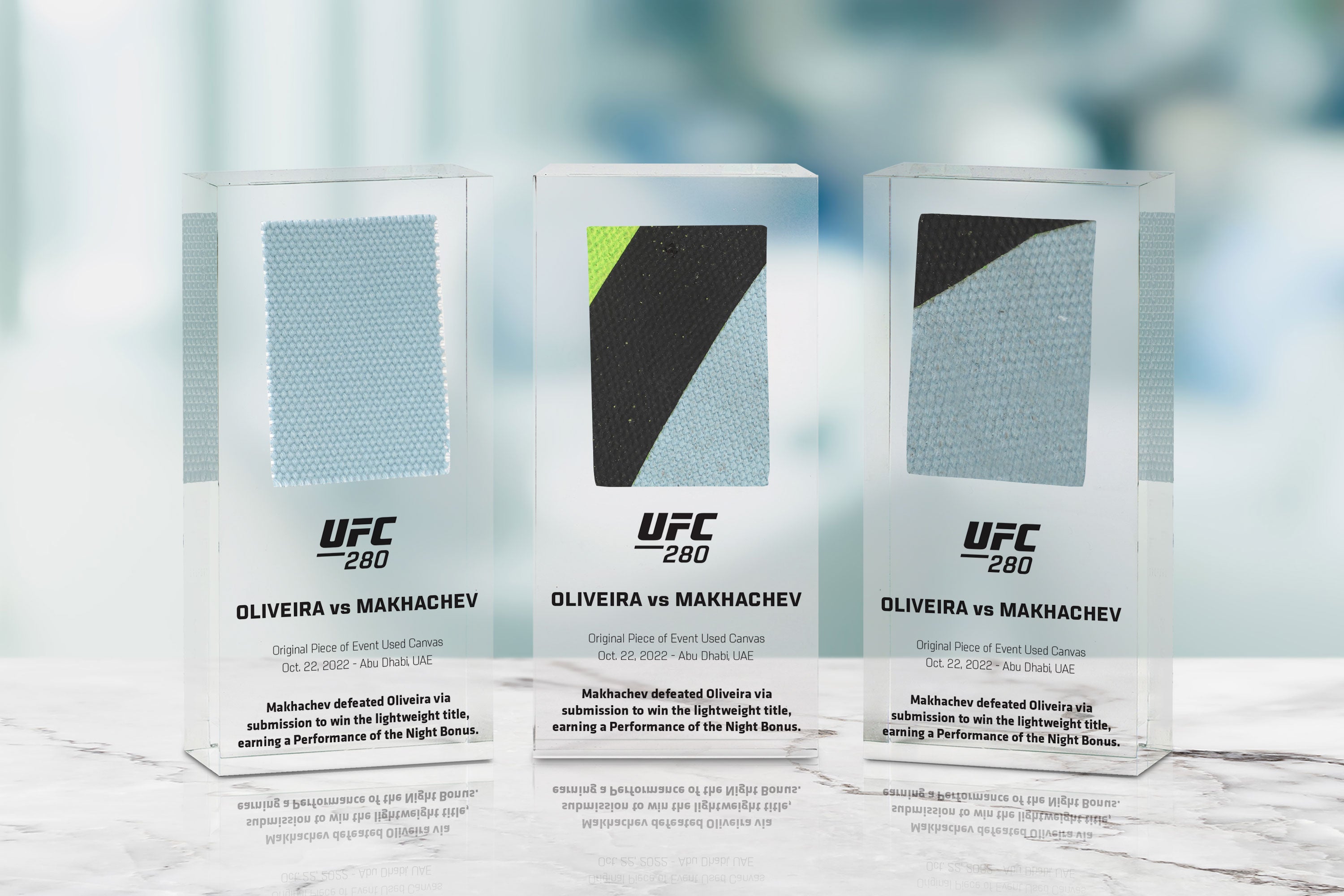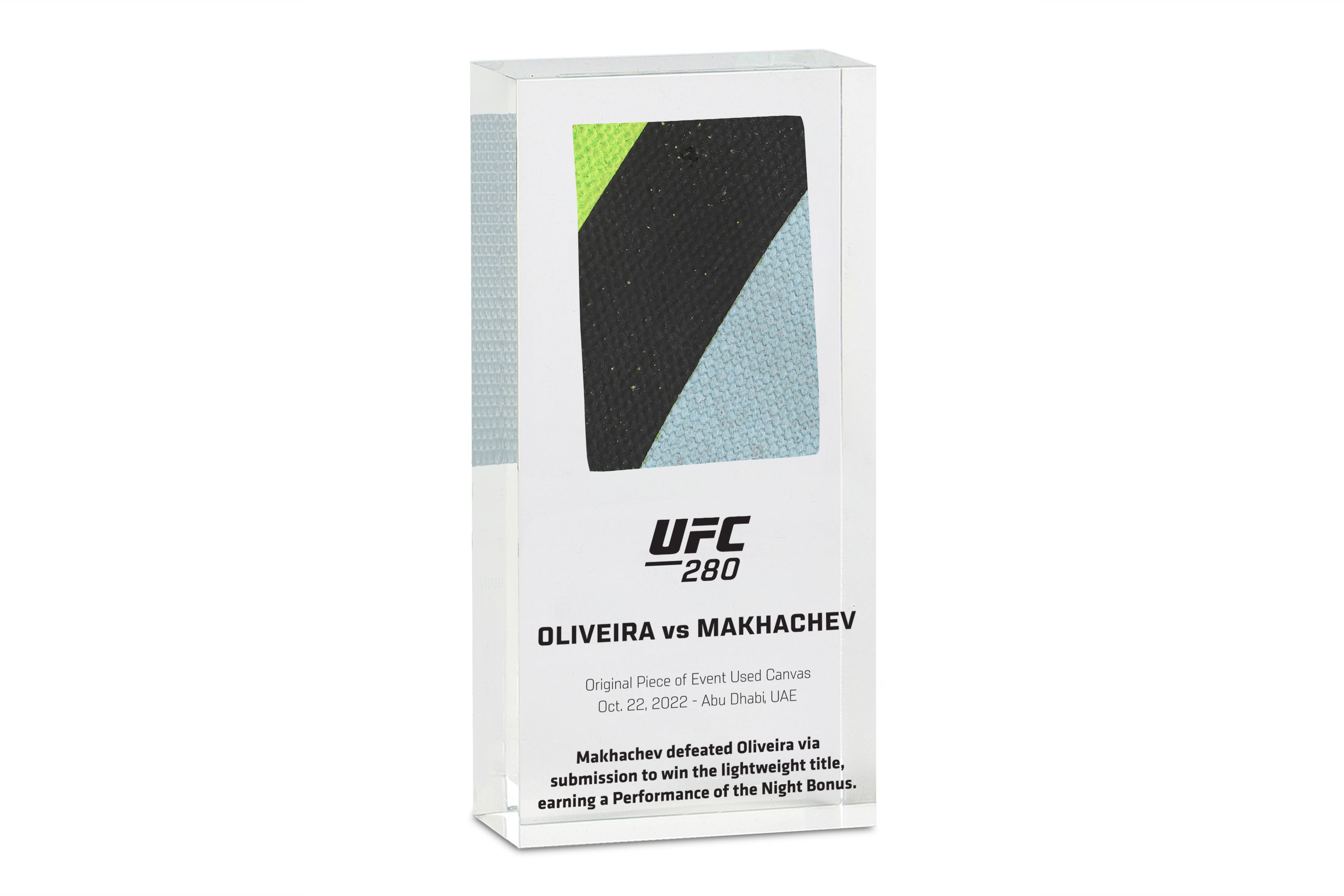 UFC 280: Oliveira vs Makhachev Canvas in Acrylic
Own a piece of genuine UFC canvas from the Octagon of UFC 280: Oliveira vs Makhachev. The highly anticipated event held two Title fights on the Main card. 
The event took place on October 22, 2022 at Etihad Arena in Abu Dhabi, United Arab Emirates. The headline bout was between Charles Oliveira and Islam Makhachev in a lightweight Title bout. The fight resulted in a win for Makhachev via submission during the second round, with the Russian claiming the Championship belt. The event also featured a bantamweight Title bout between Aljamain Sterling and T.J. Dillashaw, which was won by Sterling, leading him to retain his Championship belt. 
The canvas featured in this product has been taken from the Octagon of UFC 280, sterilised and then will get sent back to UFC Collectibles where it'll be hand-cut. These hand-cut pieces of canvas will then be embedded within a transparent sleek piece of acrylic, allowing you to admire your unique section of canvas from all angles! 
Own a piece of the Octagon and feel closer to the athletes and action of UFC 280. 
DISPATCH: 12 Weeks
CODE: 150701-011580022
Specifications
Official UFC Memorabilia
Canvas in Acrylic
Taken from UFC 280: Oliveira vs Makhachev
Lined Octagon for all Main & Preliminary bouts
October 22, 2022
Dimensions
14cm x 7cm x 3cm approximately