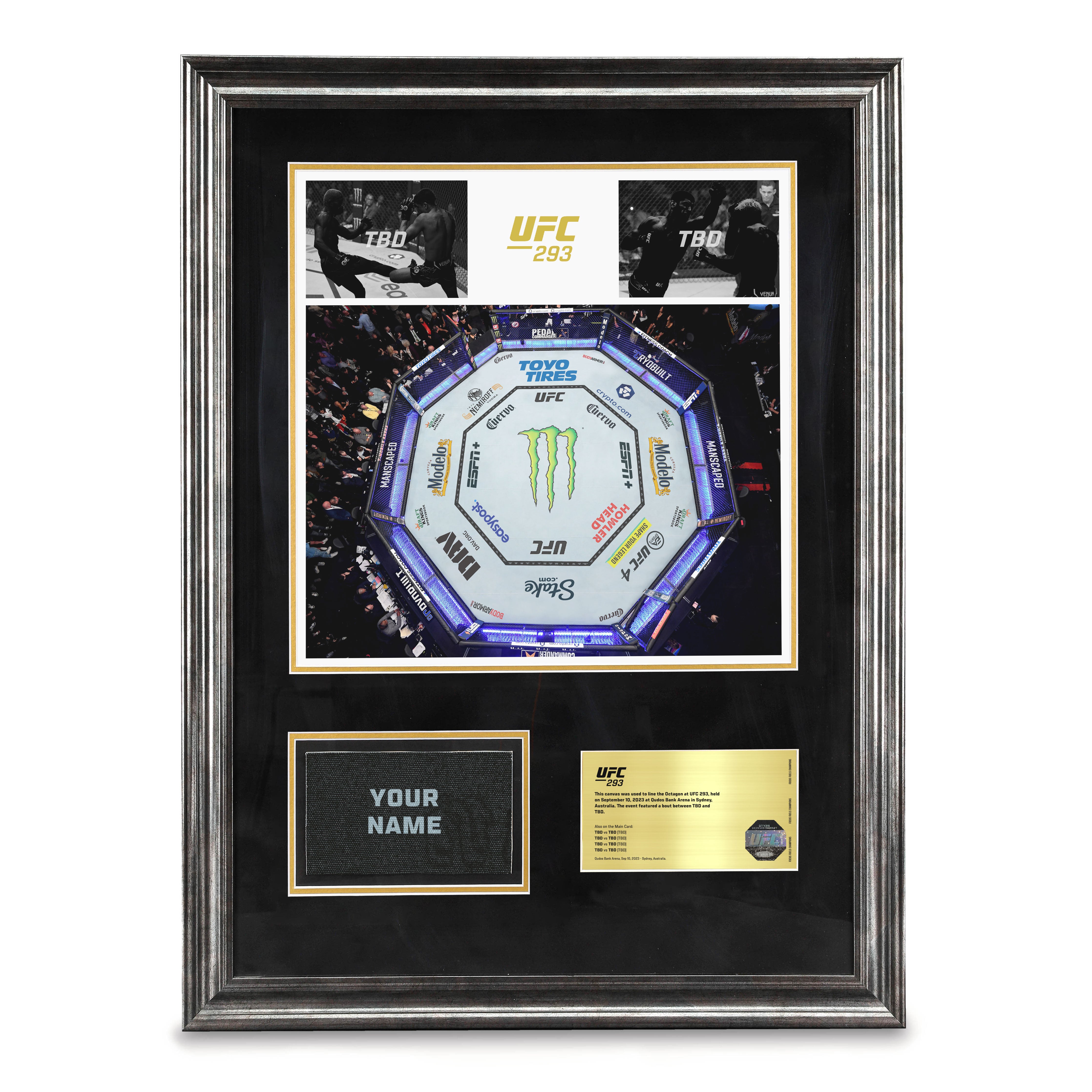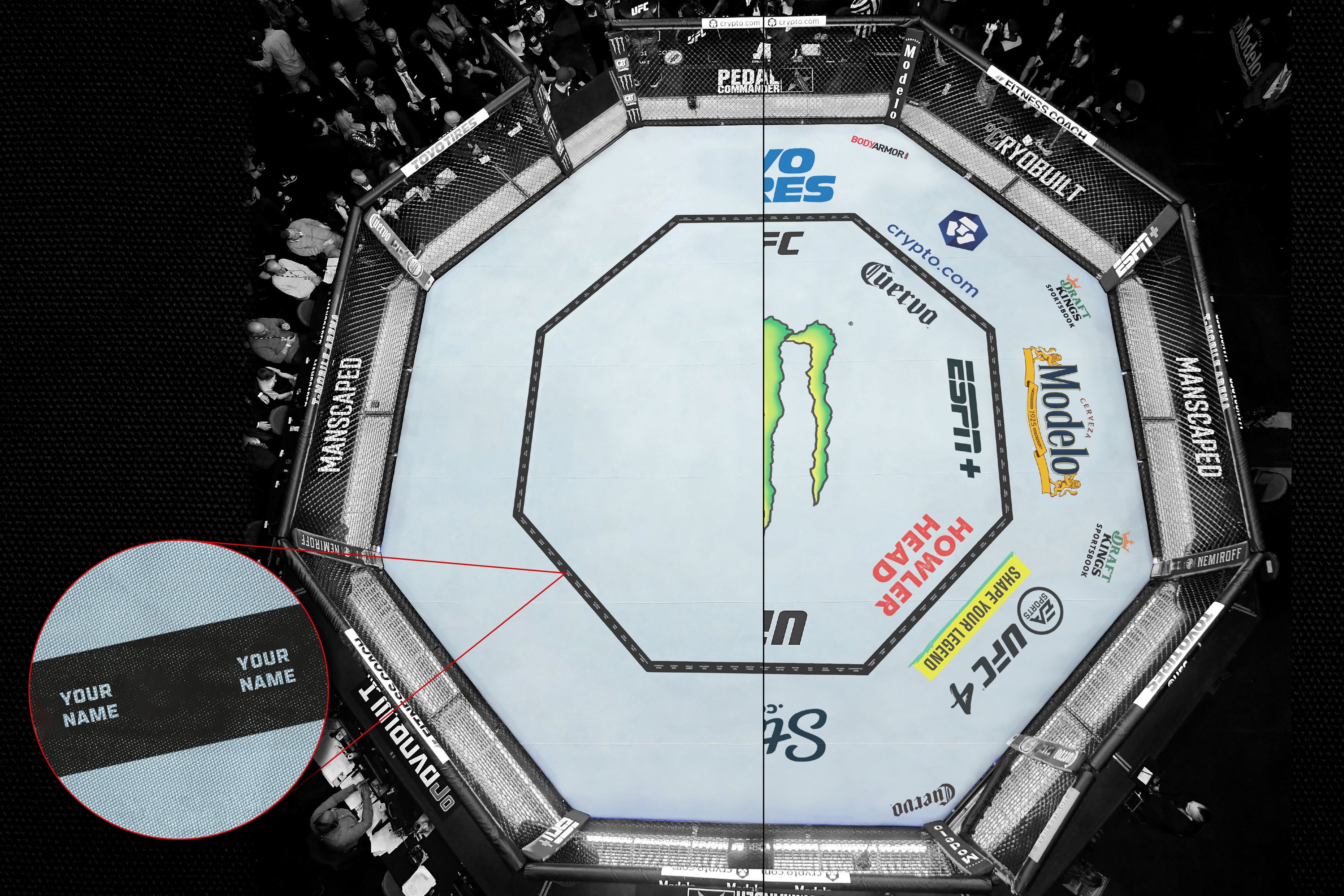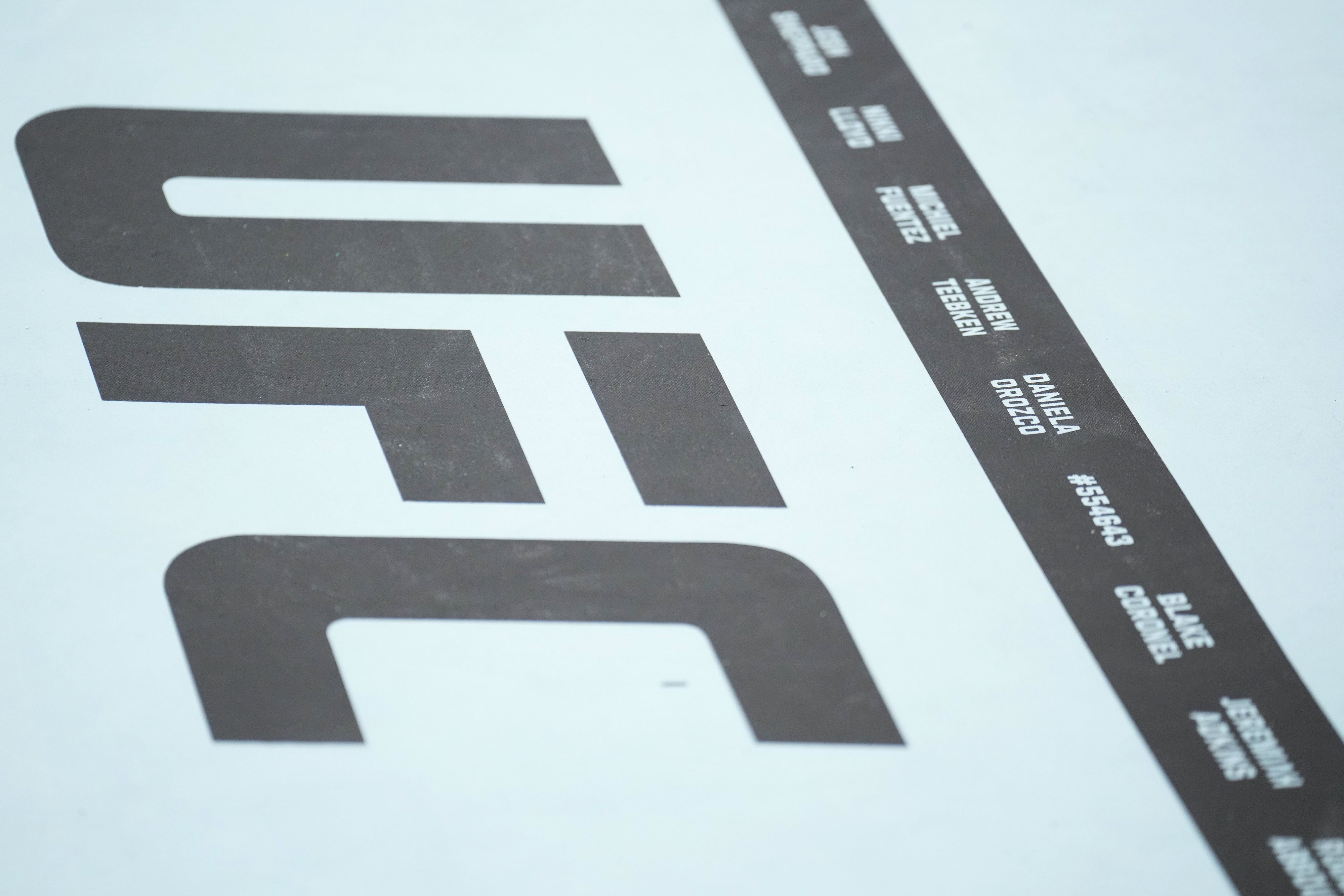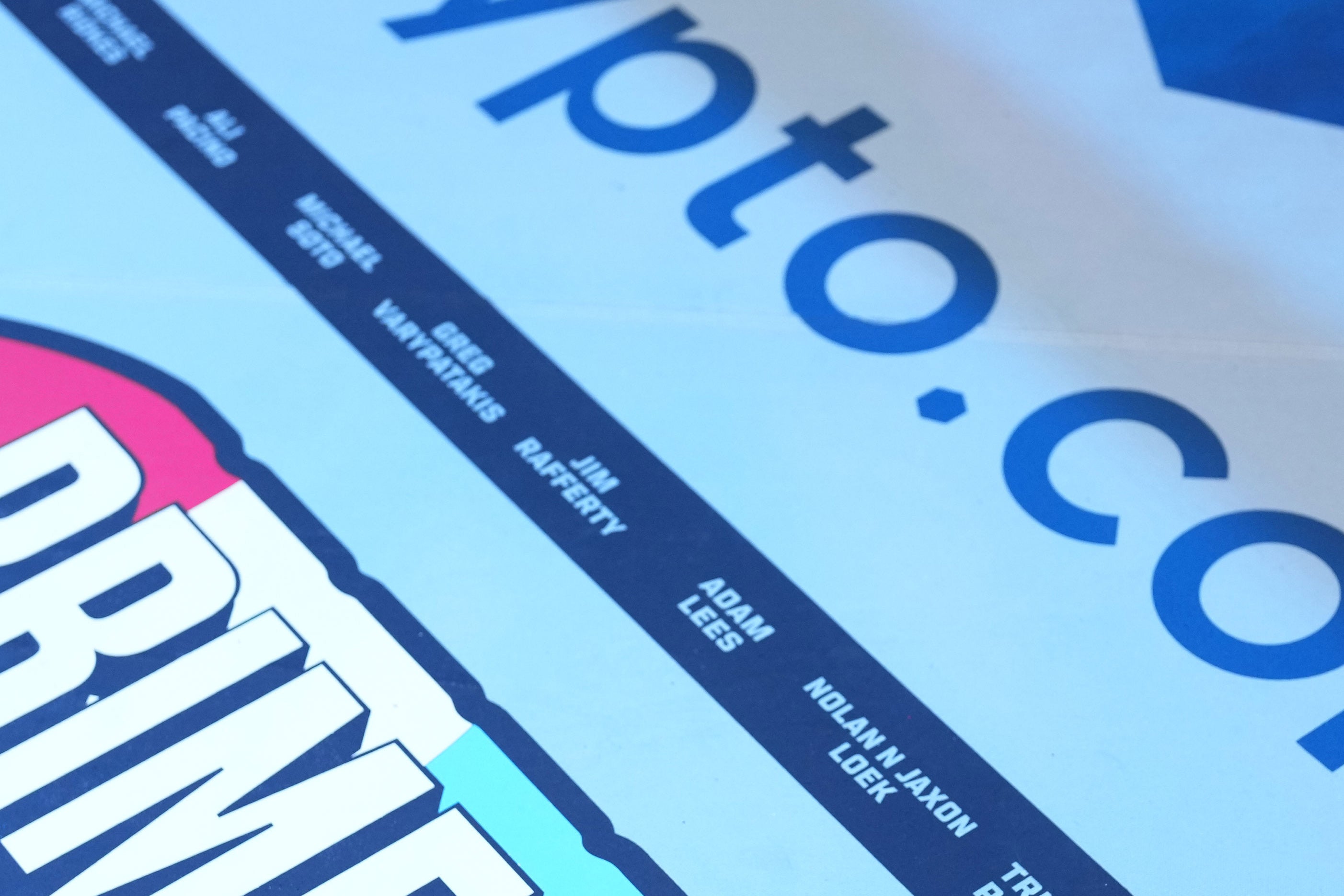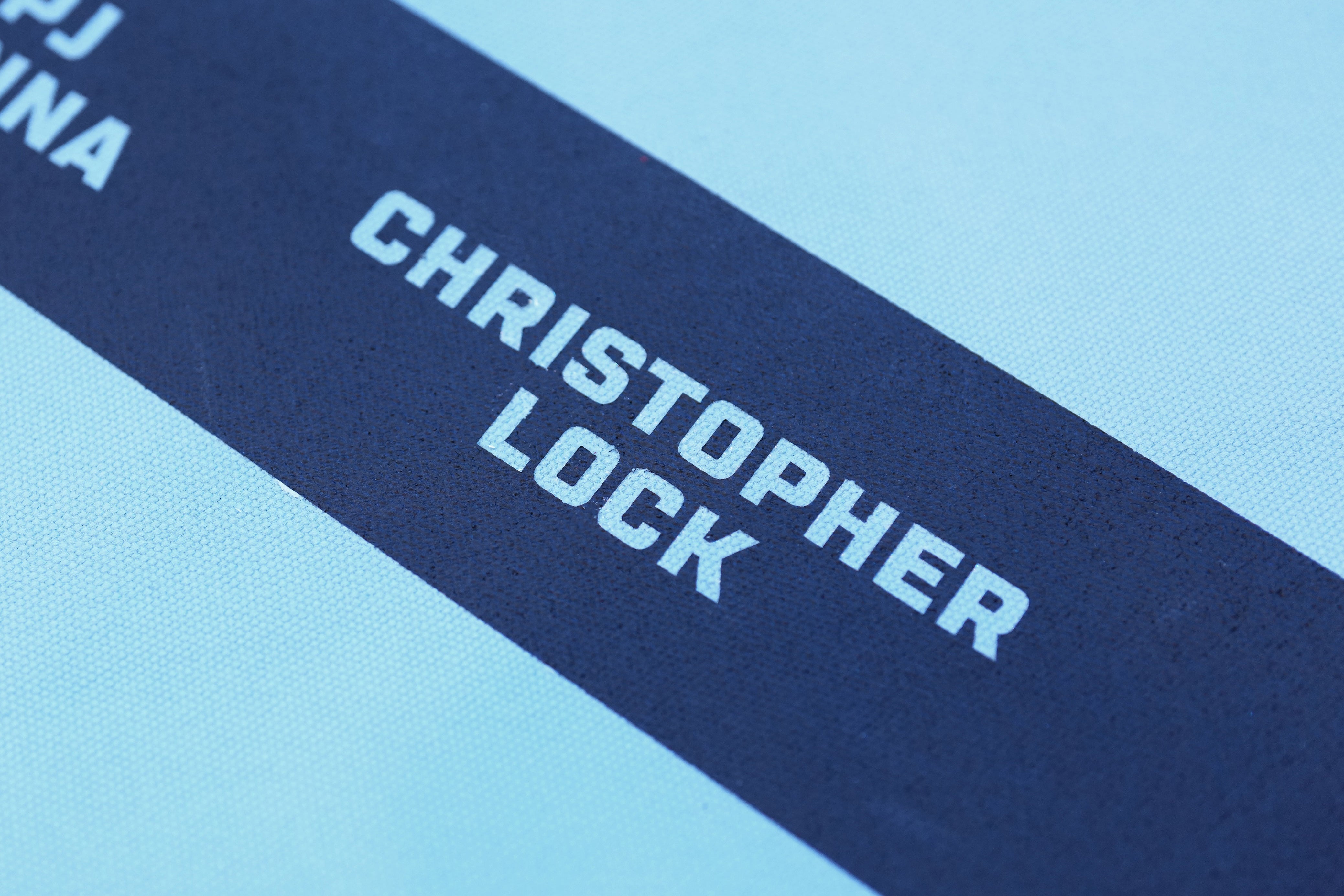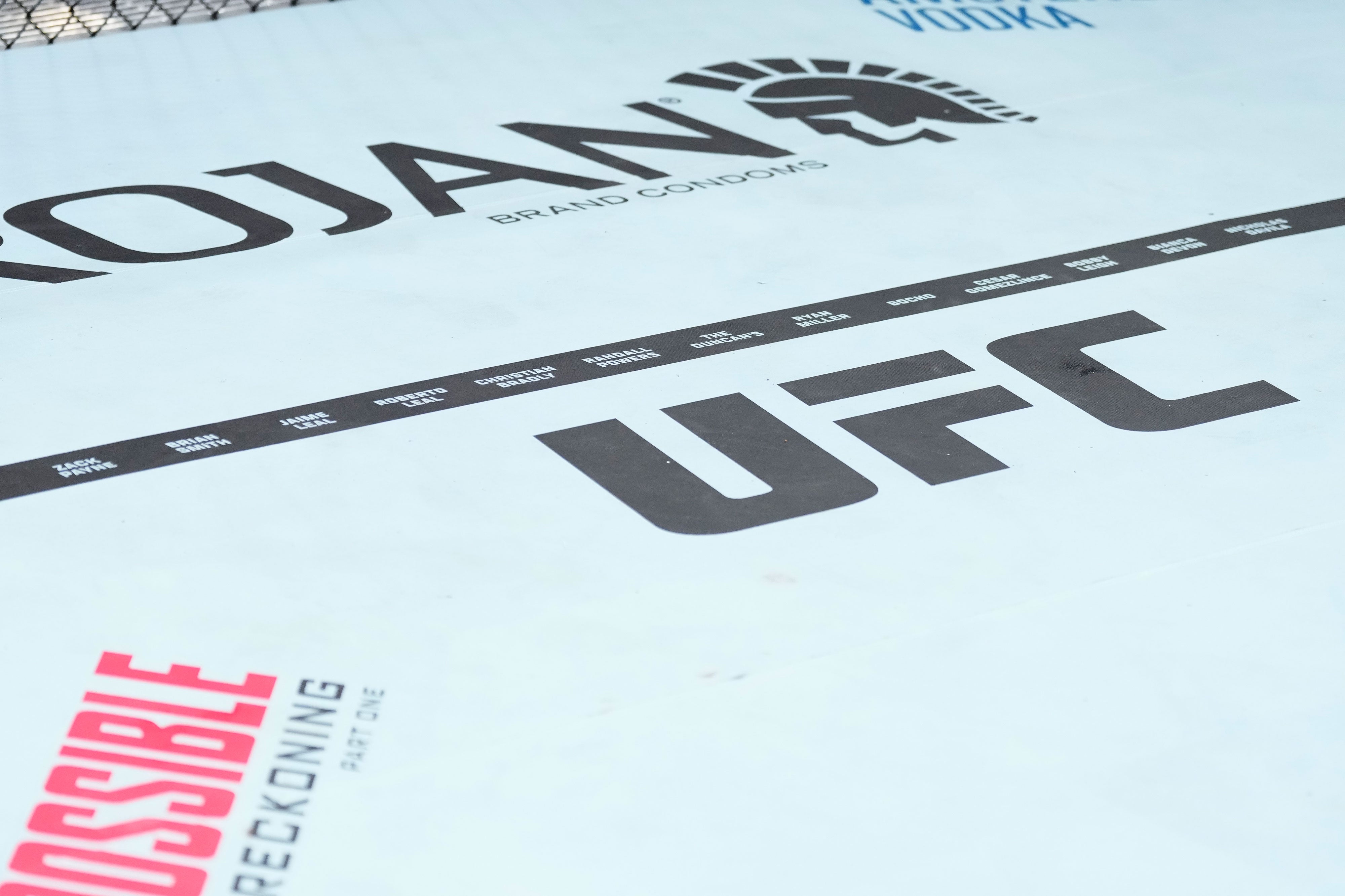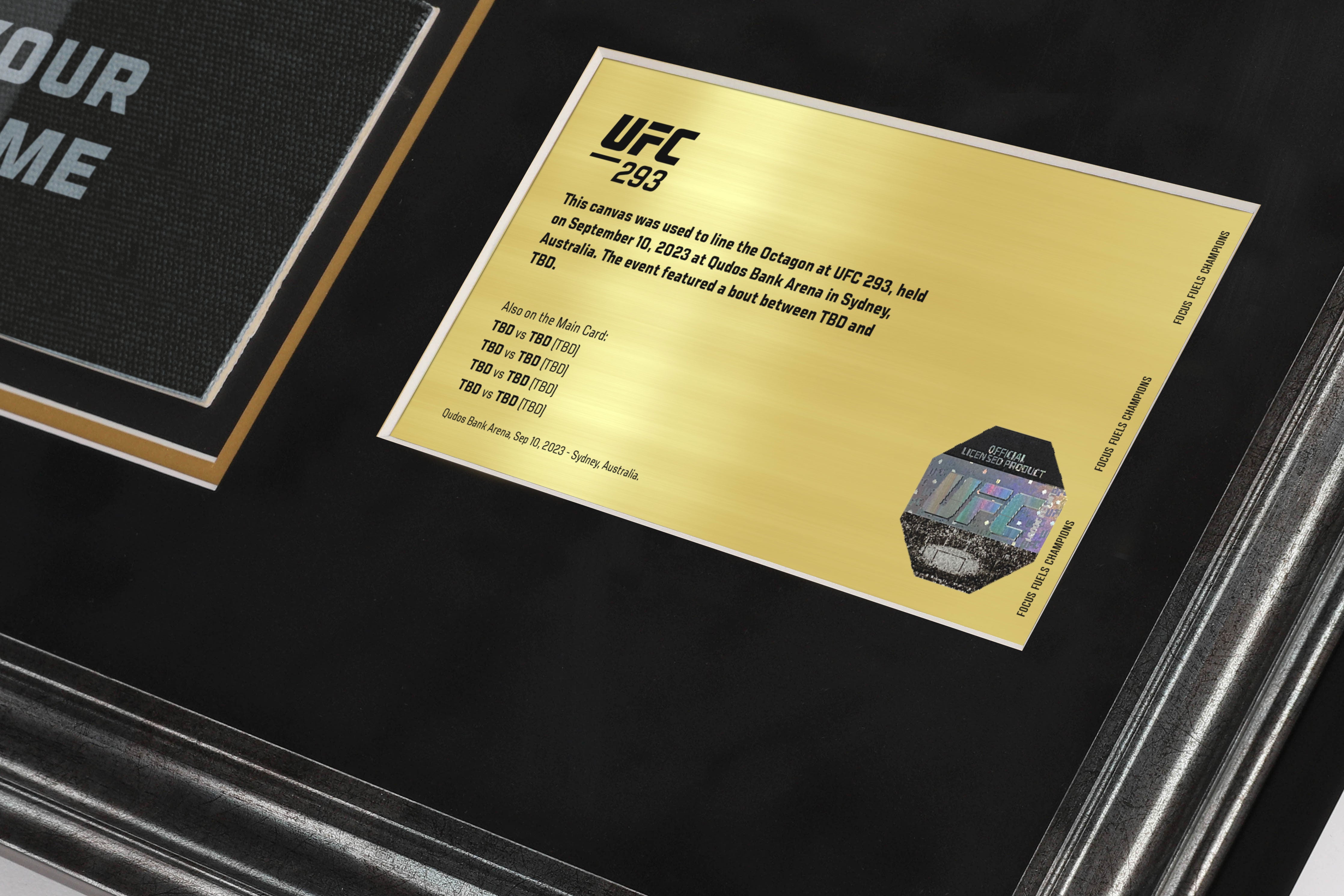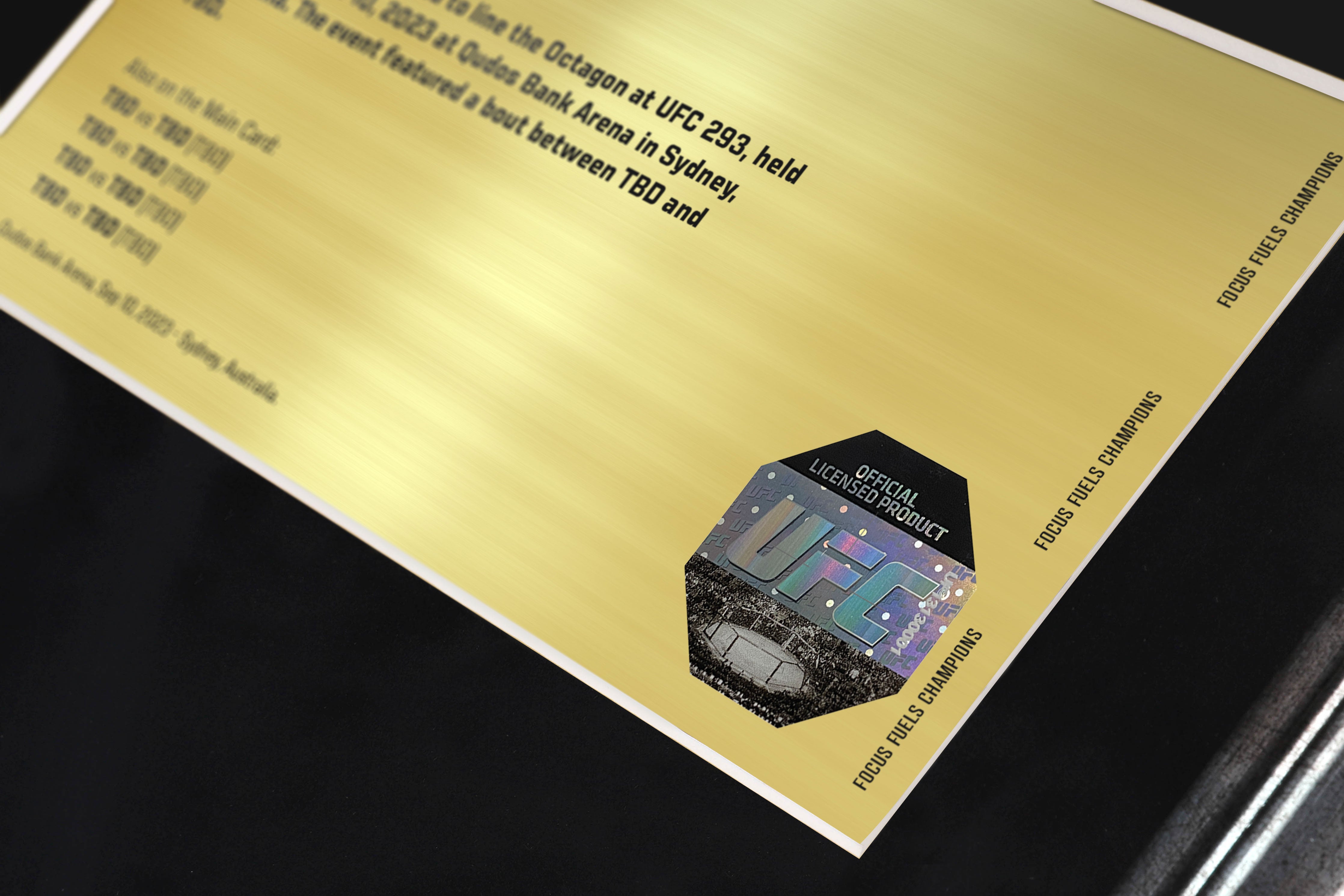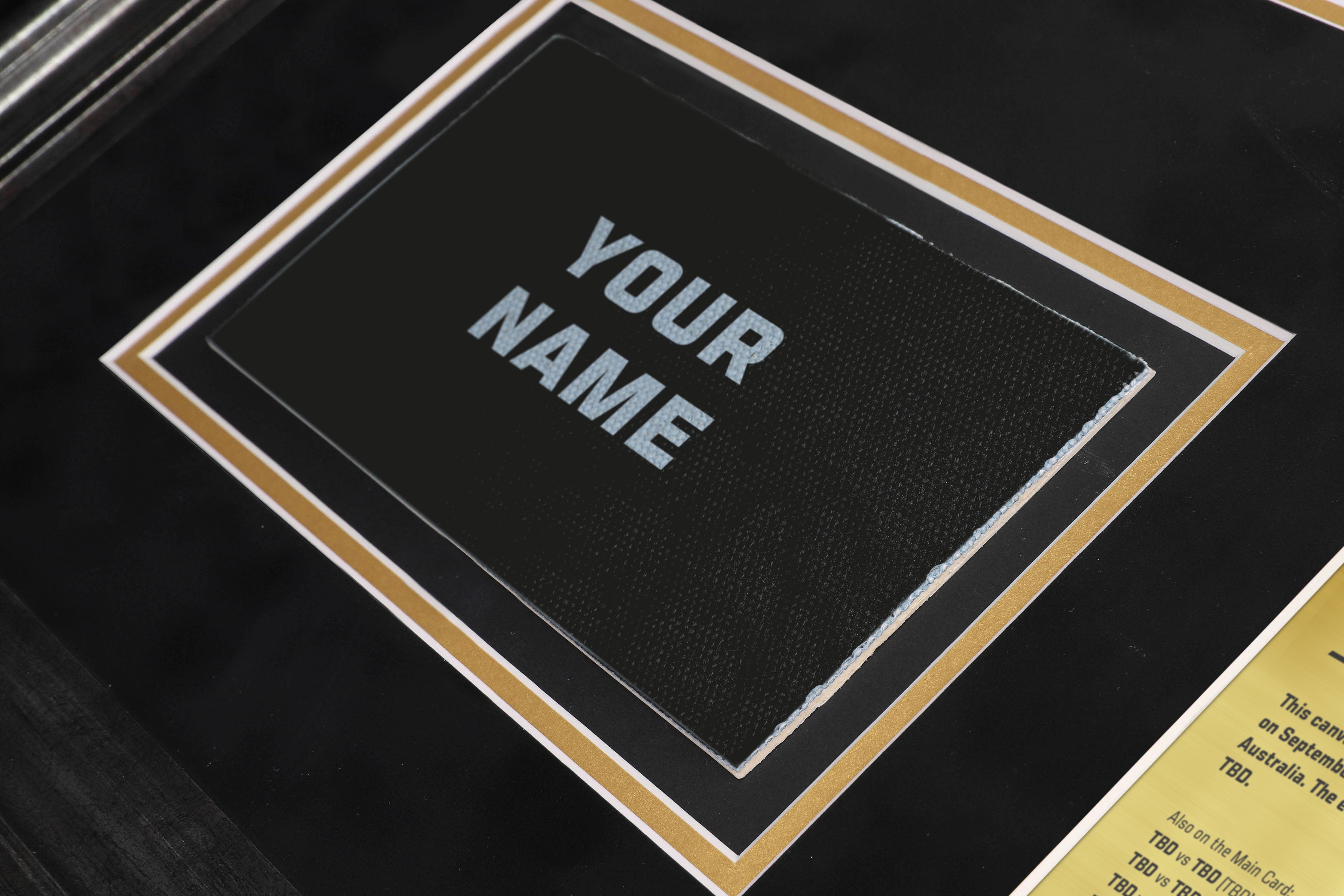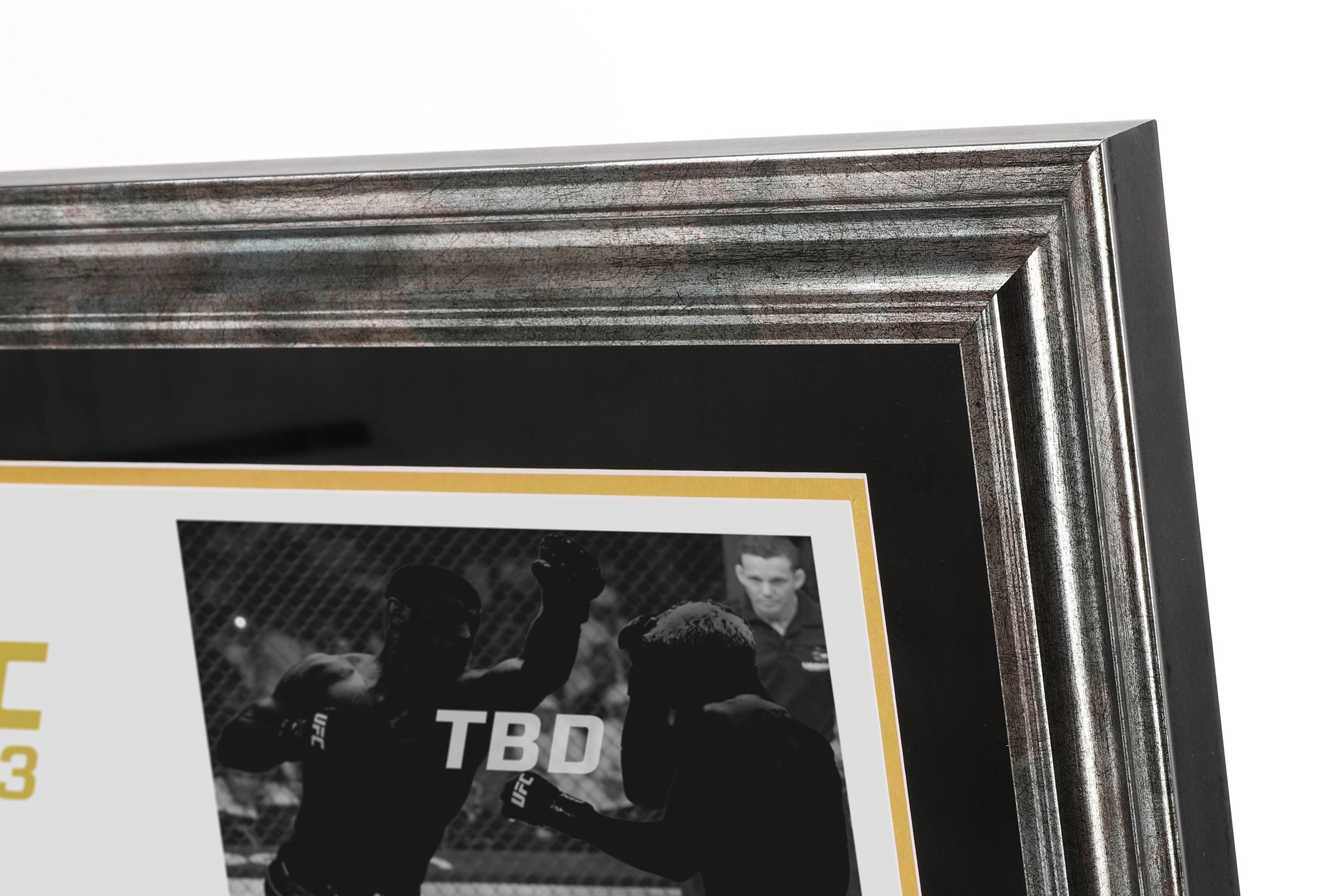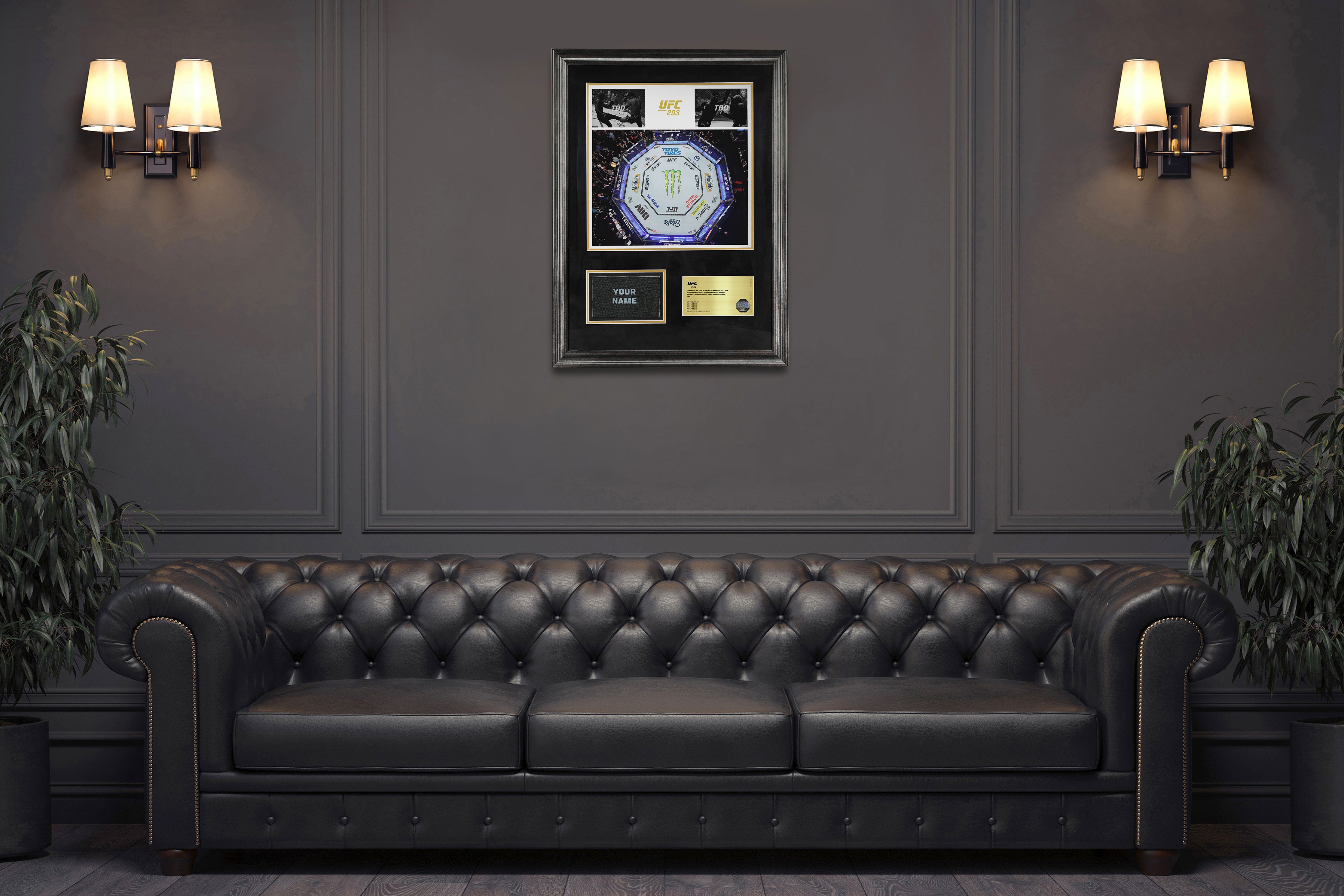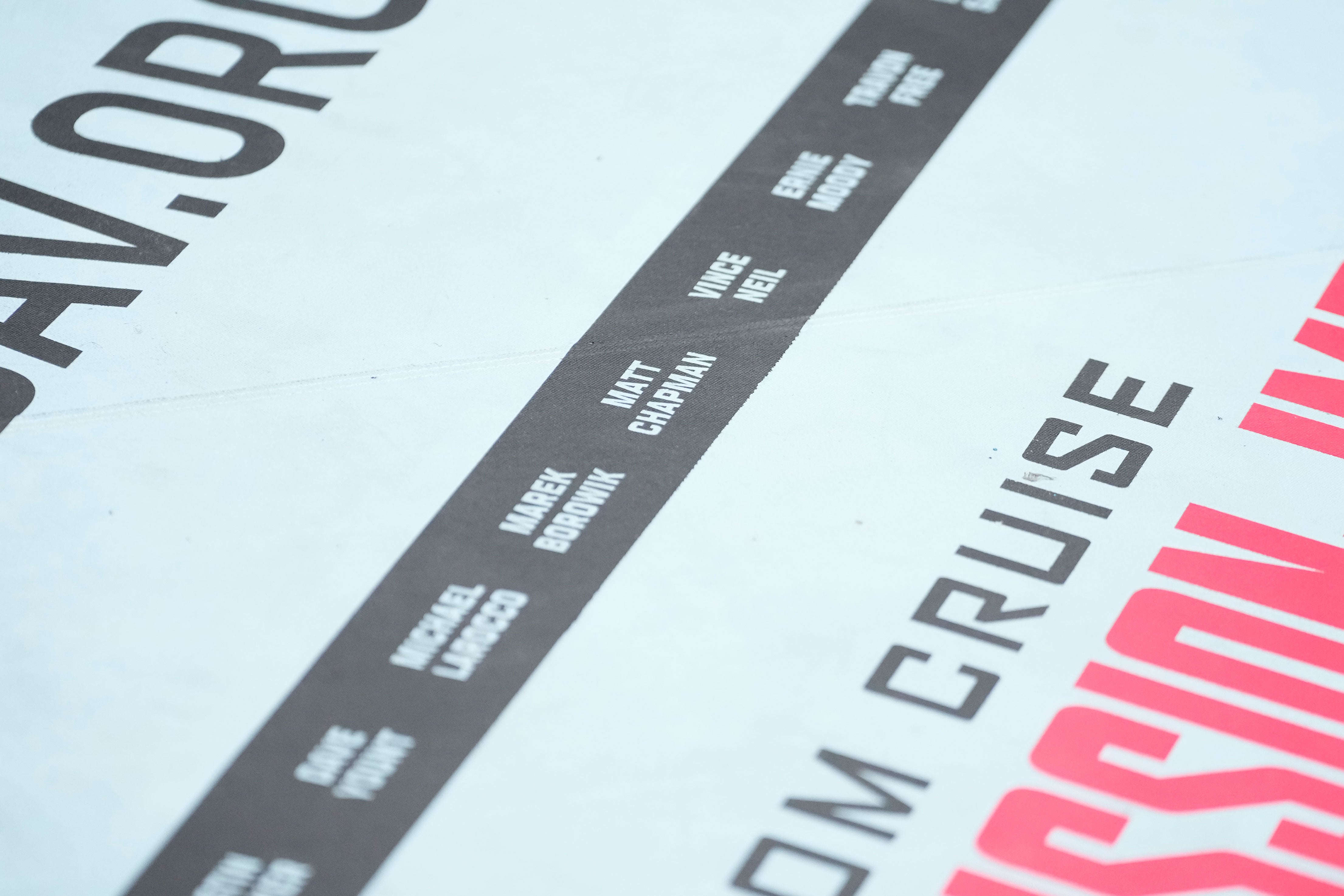 SOLD OUT: UFC 293: Adesanya vs Strickland Name On Canvas
Limited availability 
Are you a massive fan of the UFC? Do you dream of seeing your name right there in the Octagon? Well, guess what? Your dream can now become a reality!
Introducing UFC 293 Name On Canvas, where you can make your mark in the world of UFC. Here's how it works:

Visit UFC Collectibles and reserve your spot.
Have your name printed onto the UFC canvas before the thrilling UFC 293 event, featuring two championship bouts.
Watch the incredible athletes compete, all the while knowing that your name is right there with them!
After UFC 293, your name will be carefully cut out from the canvas and paired with photographs from the event.
We'll frame it up professionally, creating a one-of-a-kind piece of memorabilia just for you.
To ensure authenticity, each custom framed photo and canvas section will be authenticated using our cutting-edge digital NFC technology.
Finally, we'll send your unique piece to you, ready to be proudly displayed in your office, fan cave, living space, or anywhere else you choose.

Imagine owning the ultimate treasure for any UFC fan: a personalized section of the canvas that lines the famous Octagon from the epic UFC 293 event!

This exclusive product is only available through UFC Collectibles. It's your chance to own a true piece of UFC history that will make any fan envious.

Please note: Once you've submitted your personalized name, we can't offer refunds or exchanges. So make sure you double-check and submit the final name you want to see on the canvas.
Please note: Photos will differ slightly to what is advertised due to them being updated after the fight.
Don't miss this opportunity to own a remarkable piece of the UFC today!
PRE-ORDER: Please allow 8 - 12 weeks for dispatch following the event.
CODE: 150718-012940023
Specifications
Add your name or wording that you wish to have added to the canvas, into the fields requested at checkout
Your name will be printed onto the canvas prior to your chosen event
The canvas will be used to line the Octagon for ALL bouts taking place throughout the event
Following the event, the canvas will be sterilised and returned to UFC Collectibles where it will be hand cut in sections
Your section, featuring your name/wording, will be placed alongside a photograph from the event and professionally framed
The item is then authenticated with UFC Collectibles' state of the art digital NFC authentication and holograms and packaged up.
Your product will be shipped out to you, so you can own a piece of UFC history!
Dimensions
78.5cm (H) X 58.5cm (W) approximately