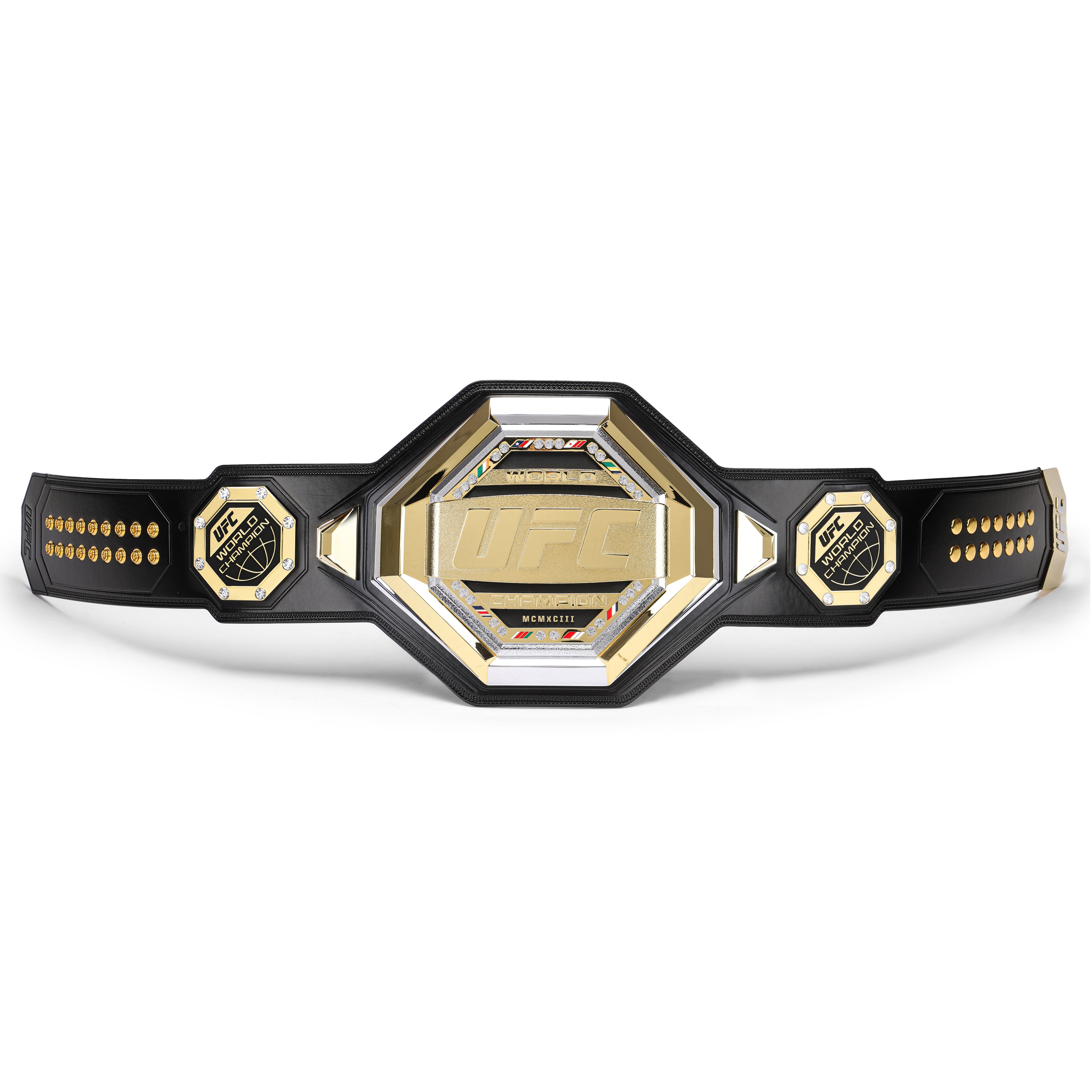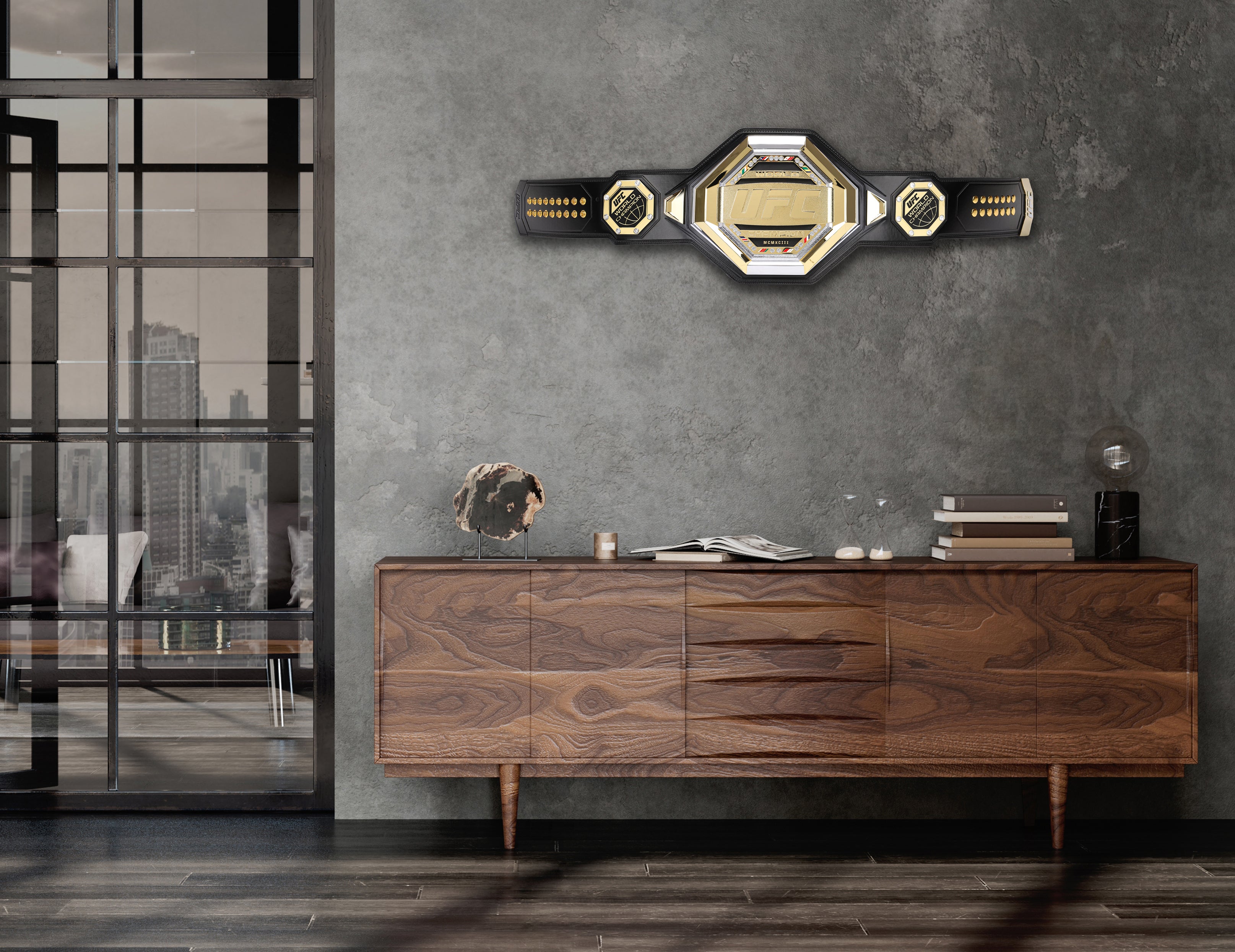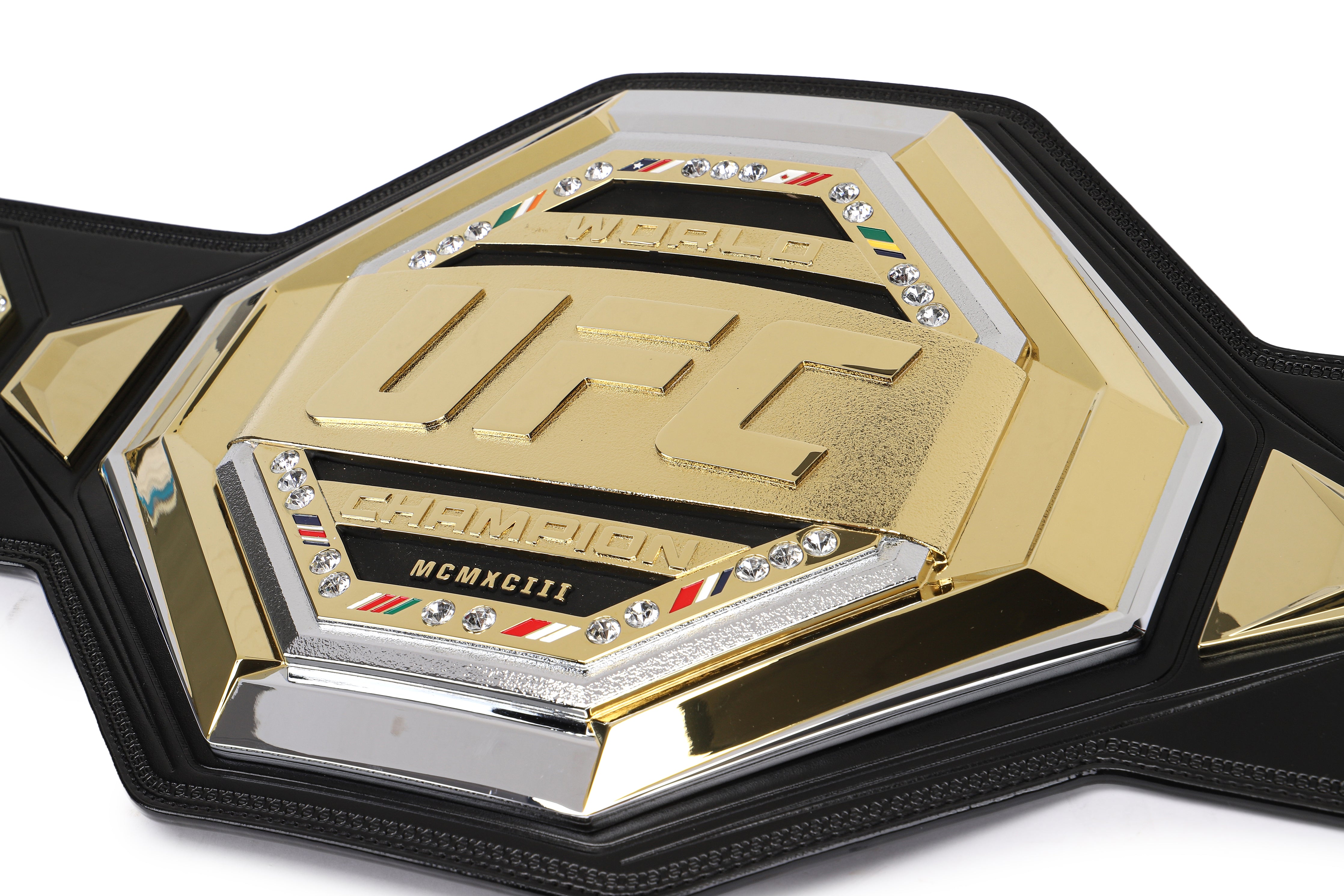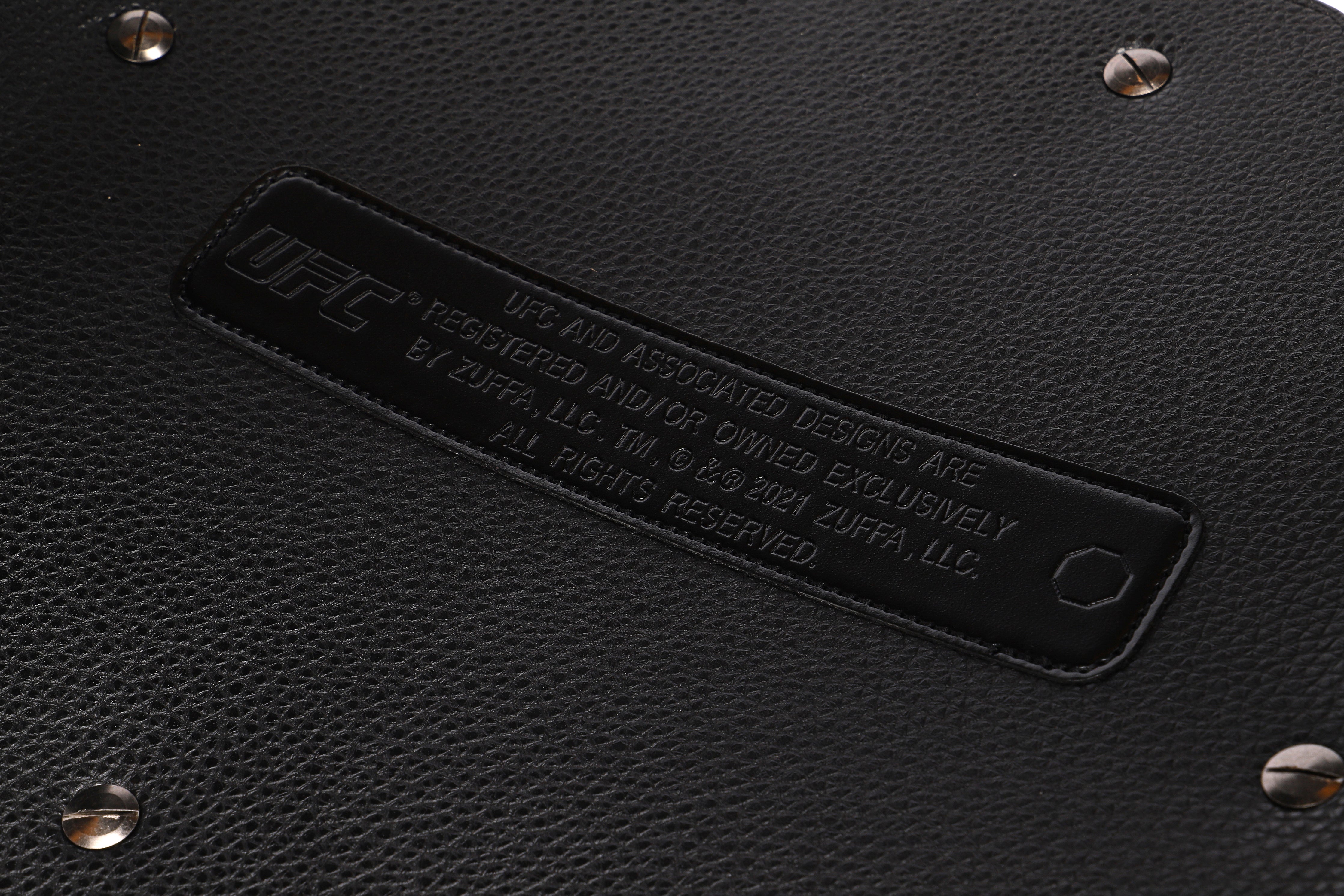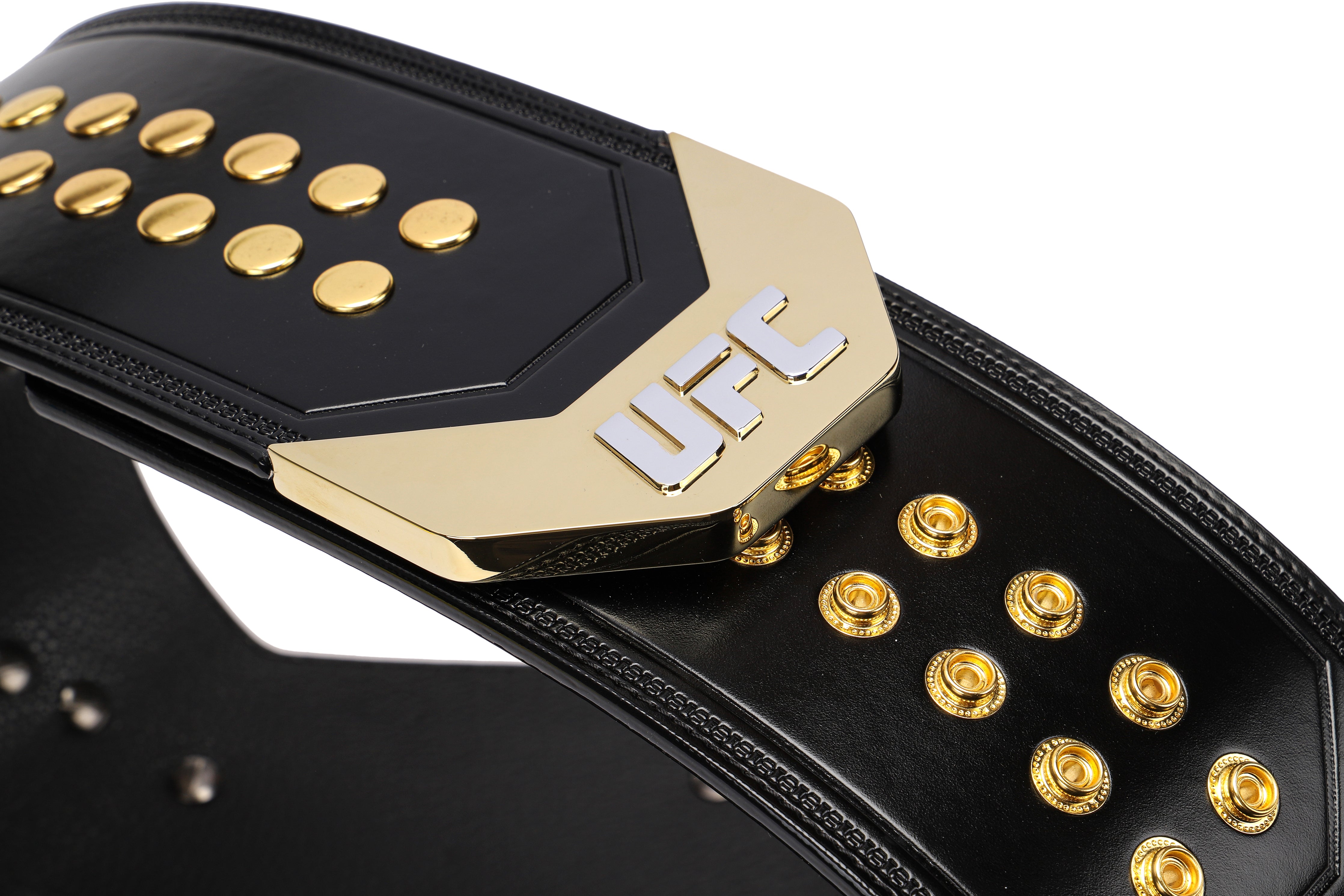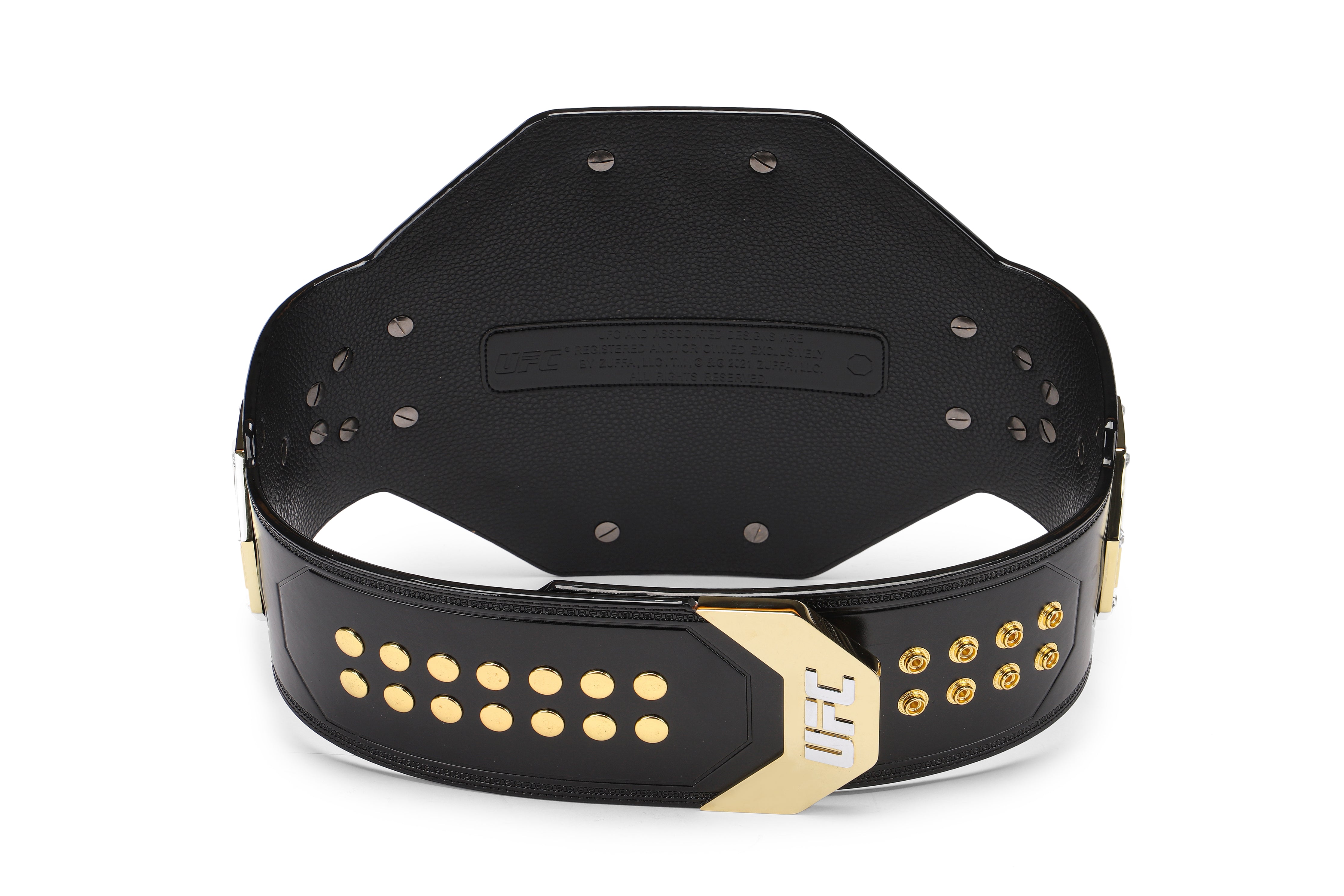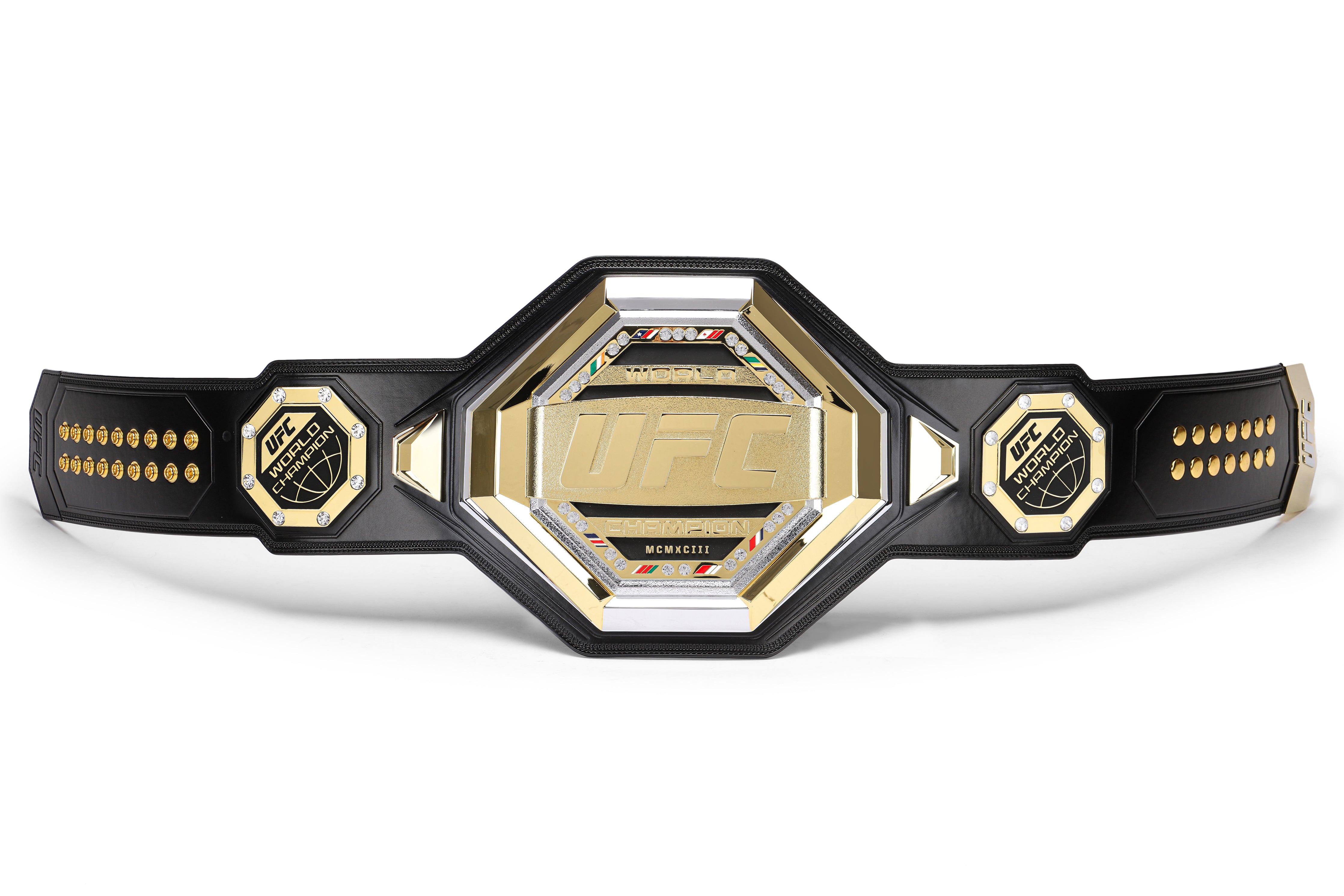 UFC Replica Legacy Championship Belt
Own this exciting piece of UFC memorabilia; this belt recreates the UFC Legacy Championship Belt, which was introduced in 2019.

The UFC Legacy Belt was brought in after the 25th anniversary of the sport and recognises title defences and new championship wins. Each UFC Legacy Belt is customised for the Champion who wins it, by country, weight class and number of title defences that they have.
The belt will then be used for the duration of the athlete'Äôs MMA career and will get red stones added to the side plates when more championship wins are claimed in their division.¬
The belt also features a tribute to the history of the sport and includes 25 stones around the main plate, representing the 25th years of UFC, as well as eight flags honouring the first eight countries to have a UFC champion.
This replica belt is perfect for displaying amongst your collection, celebrating the incredible accolade won by the top fighters of UFC.
DISPATCH: Up to 6 weeks
CODE: 150317-01000022
Specifications
Full size replica
UFC Legacy Championship Belt
Zinc alloy with gold and silver plating
Synthetic acrylic stones
Faux leather
Comes in protective sleeve
Dimensions
50 inches L (Belt) x 11.5 inches H (Plate)