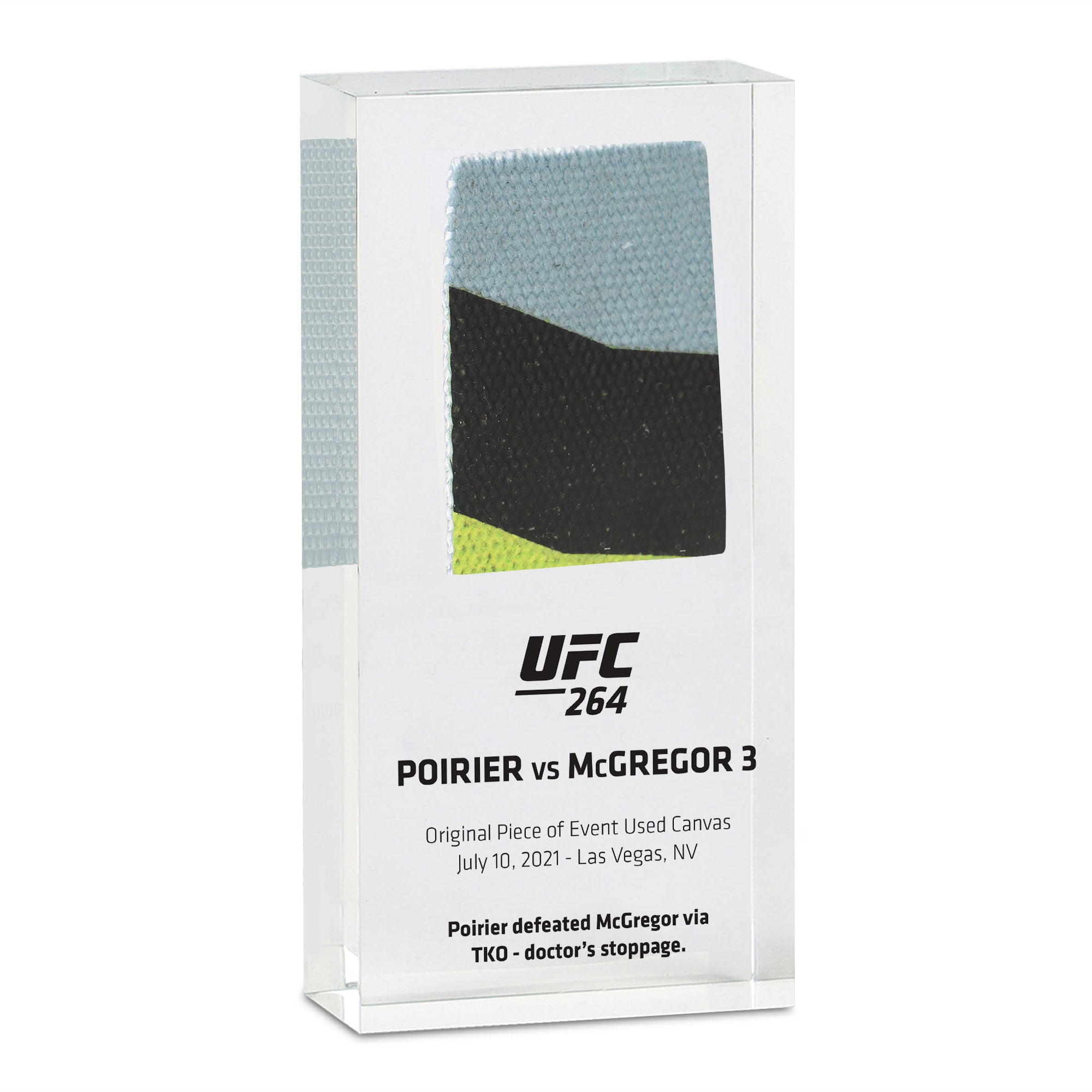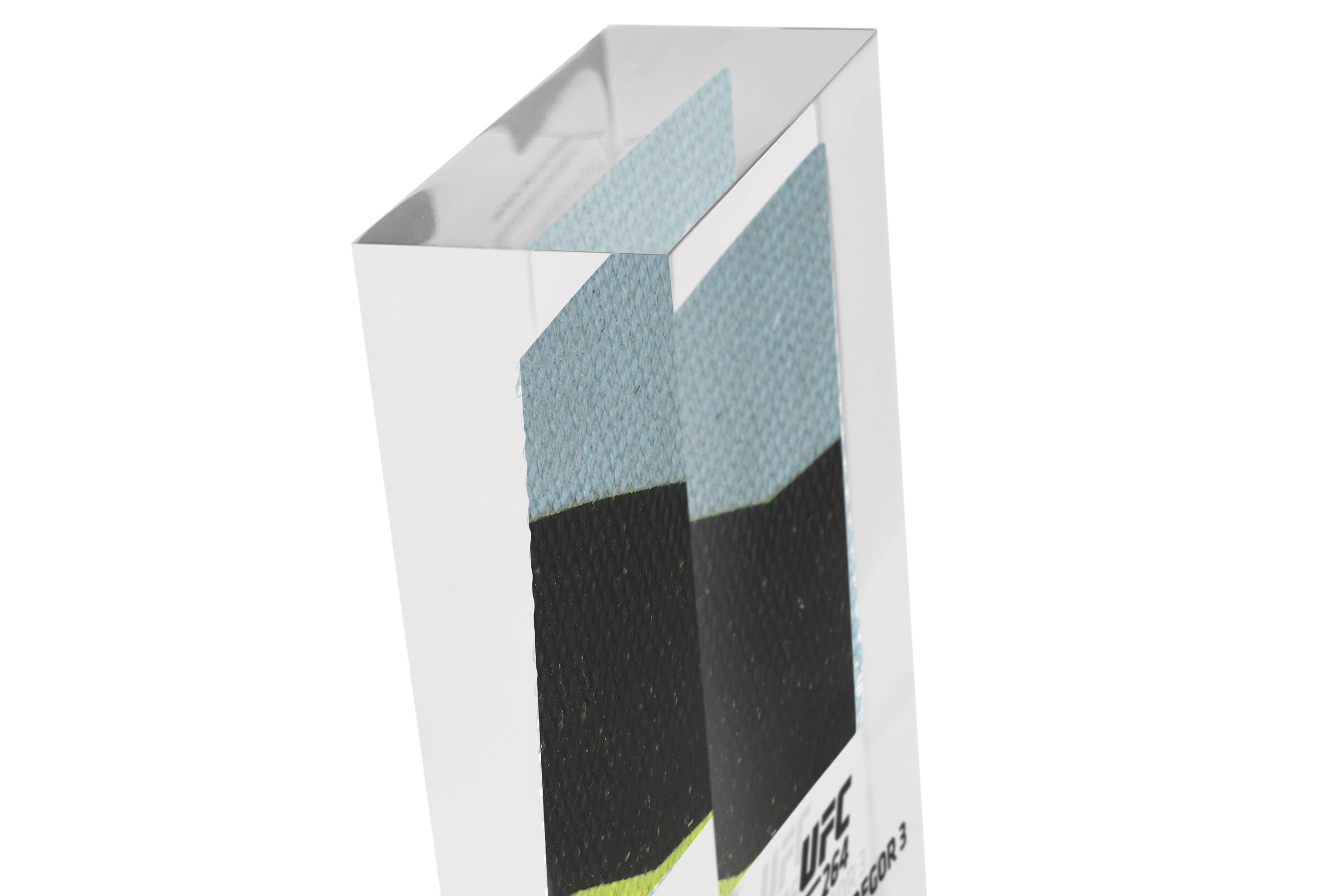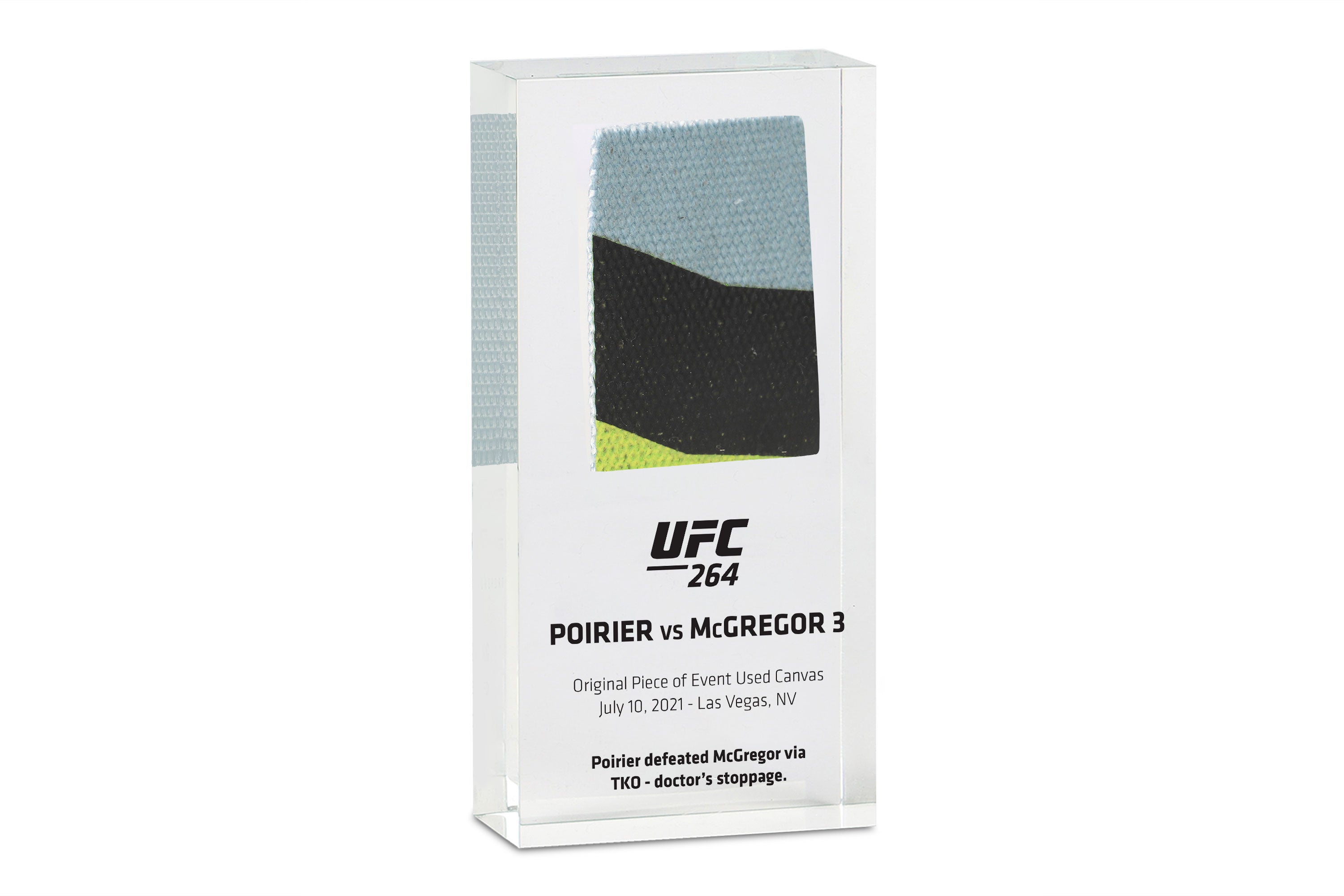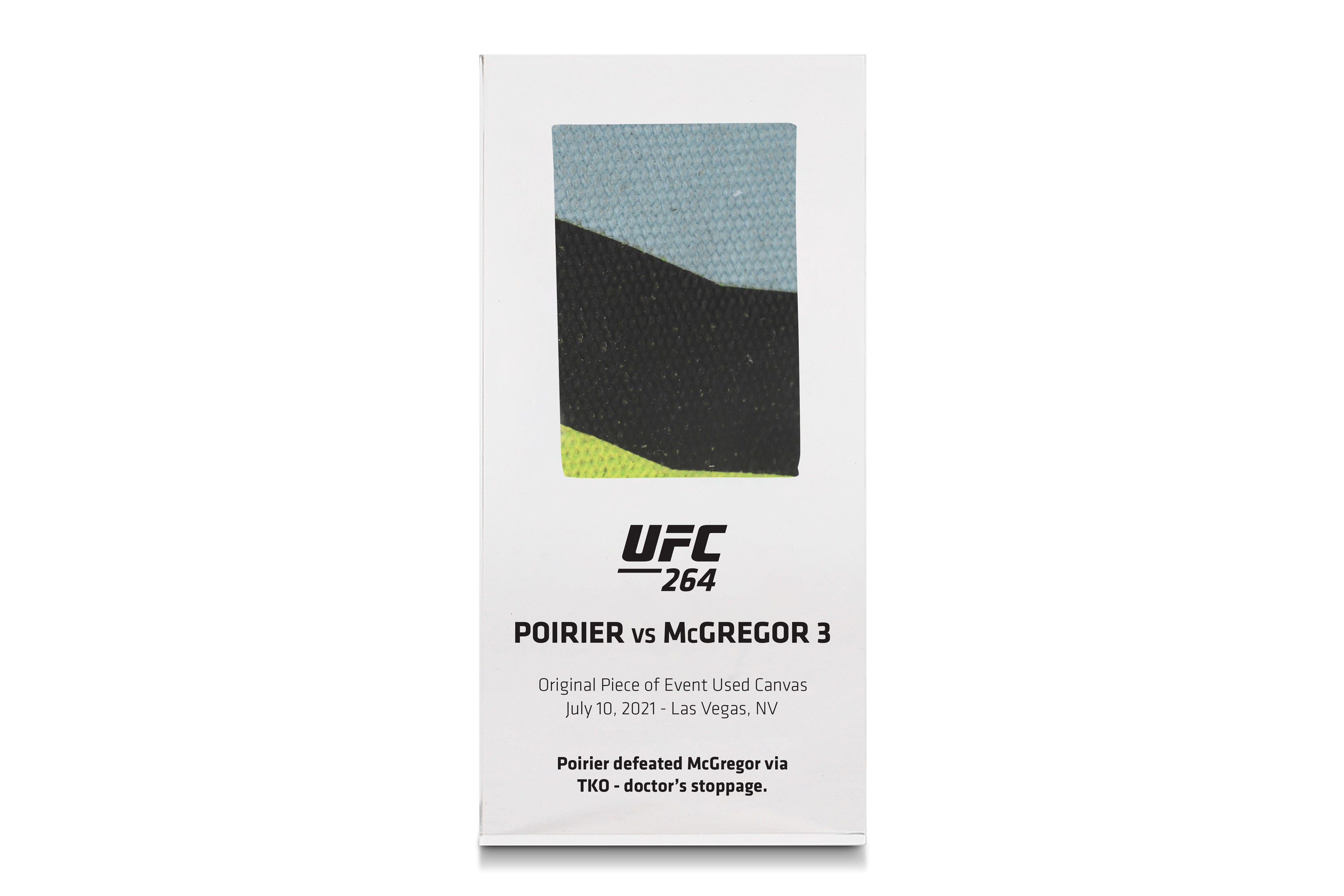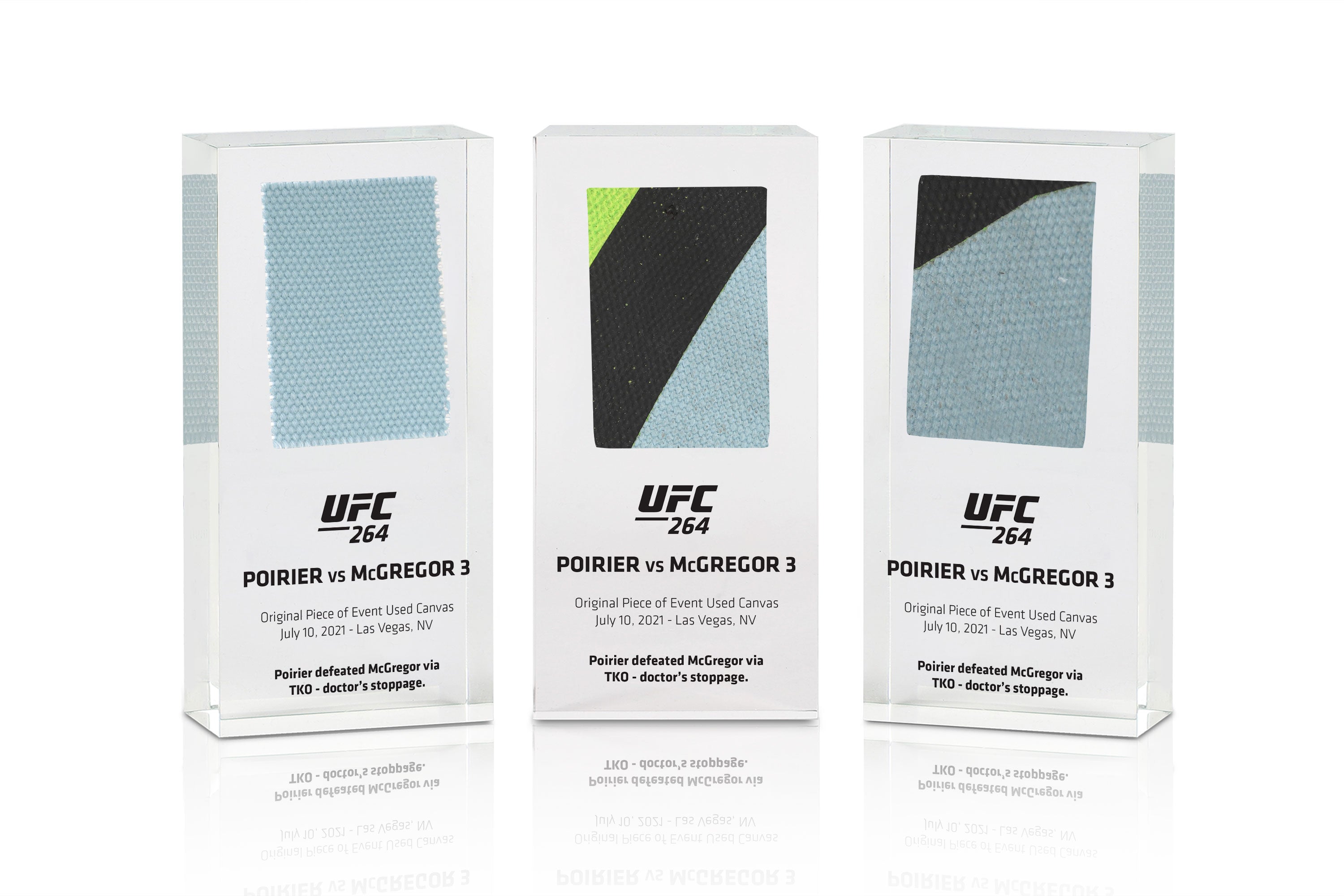 UFC 264: Dustin Poirier vs Conor McGregor 3 Canvas in Acrylic
UFC 264: Poirier vs McGregor 3
Own this official piece of UFC memorabilia; Encapsulated within transparent acrylic, this hand-cut piece of canvas once lined the Octagon for the 2021 Dustin Poirier vs Conor McGregor fight. 
The fight took place on July 10, 2021 and was the athletes' third meeting since 2014. Dustin Poirier won the fight with a TKO over Conor McGregor. 
This section of canvas has been hand-cut from the full canvas that lined the famous Octagon for this incredible fight. Now, it floats within transparent acrylic – a moment captured in time.  
DISPATCH: 24 Hours
CODE: 150701-01700021
Specifications
Official UFC Memorabilia
Hand-cut Canvas In Acrylic
Used to line the Octagon for 12 bouts
Poirier VS McGregor Fight
July 10, 2021
Dimensions
14cm x 7cm x 3cm