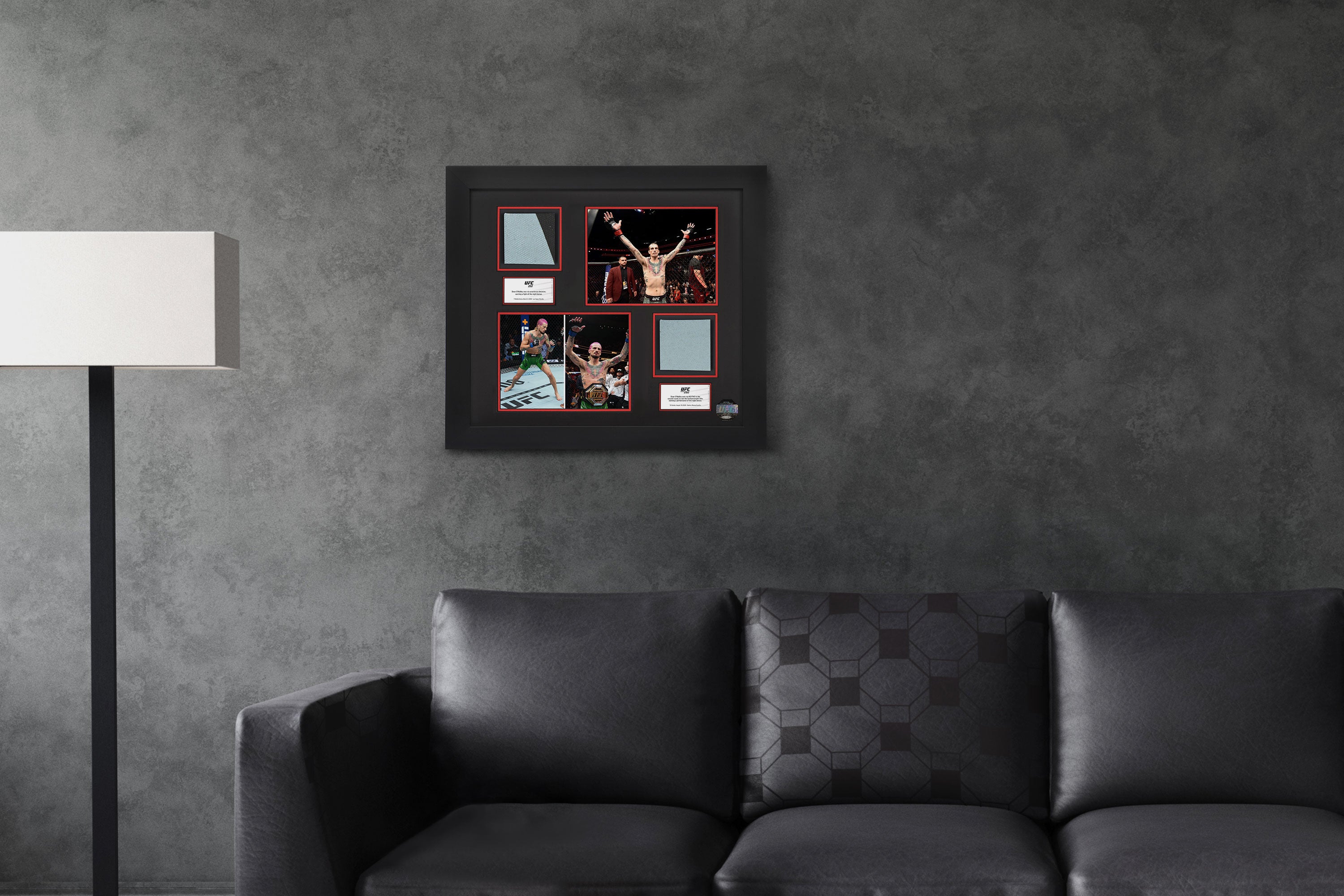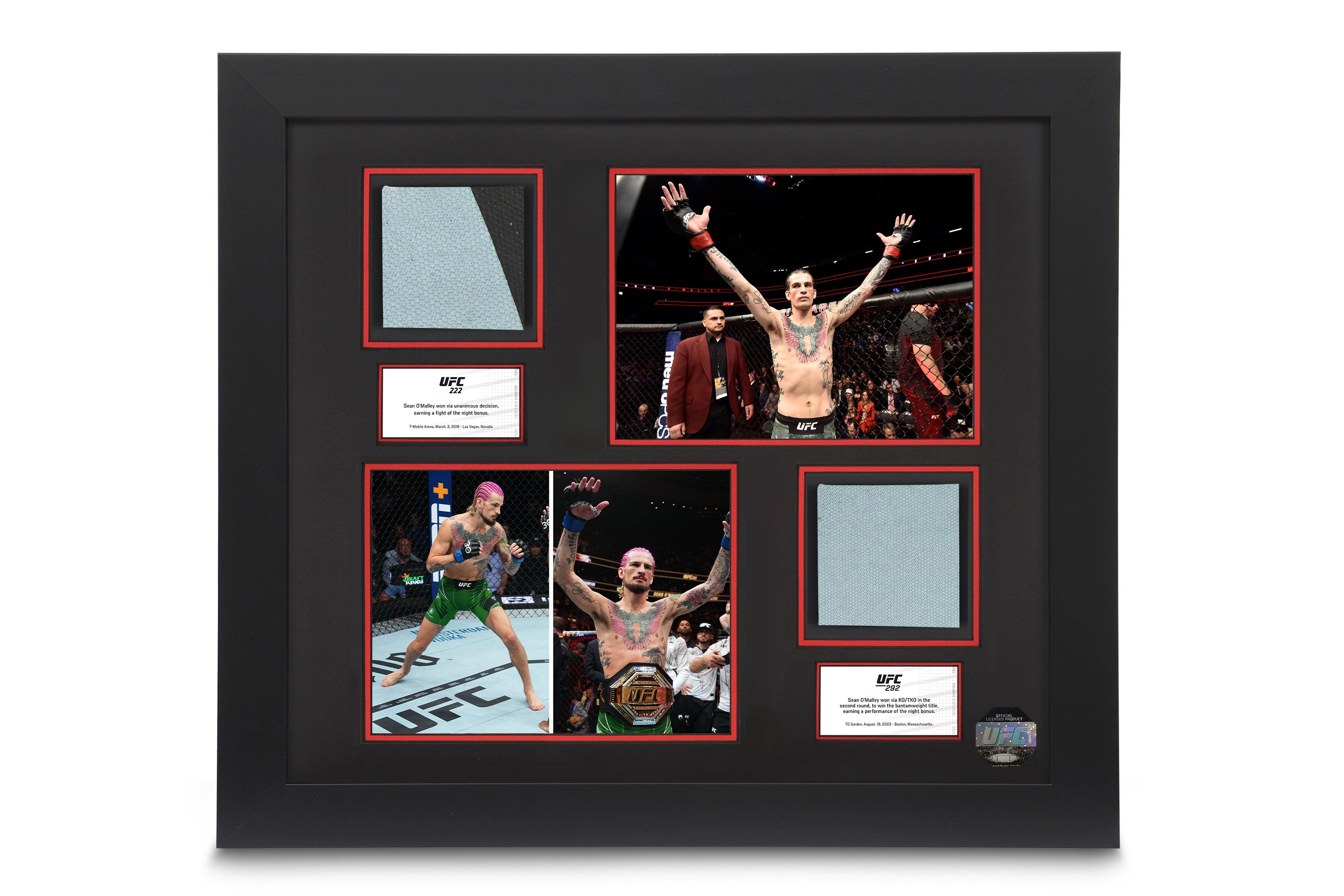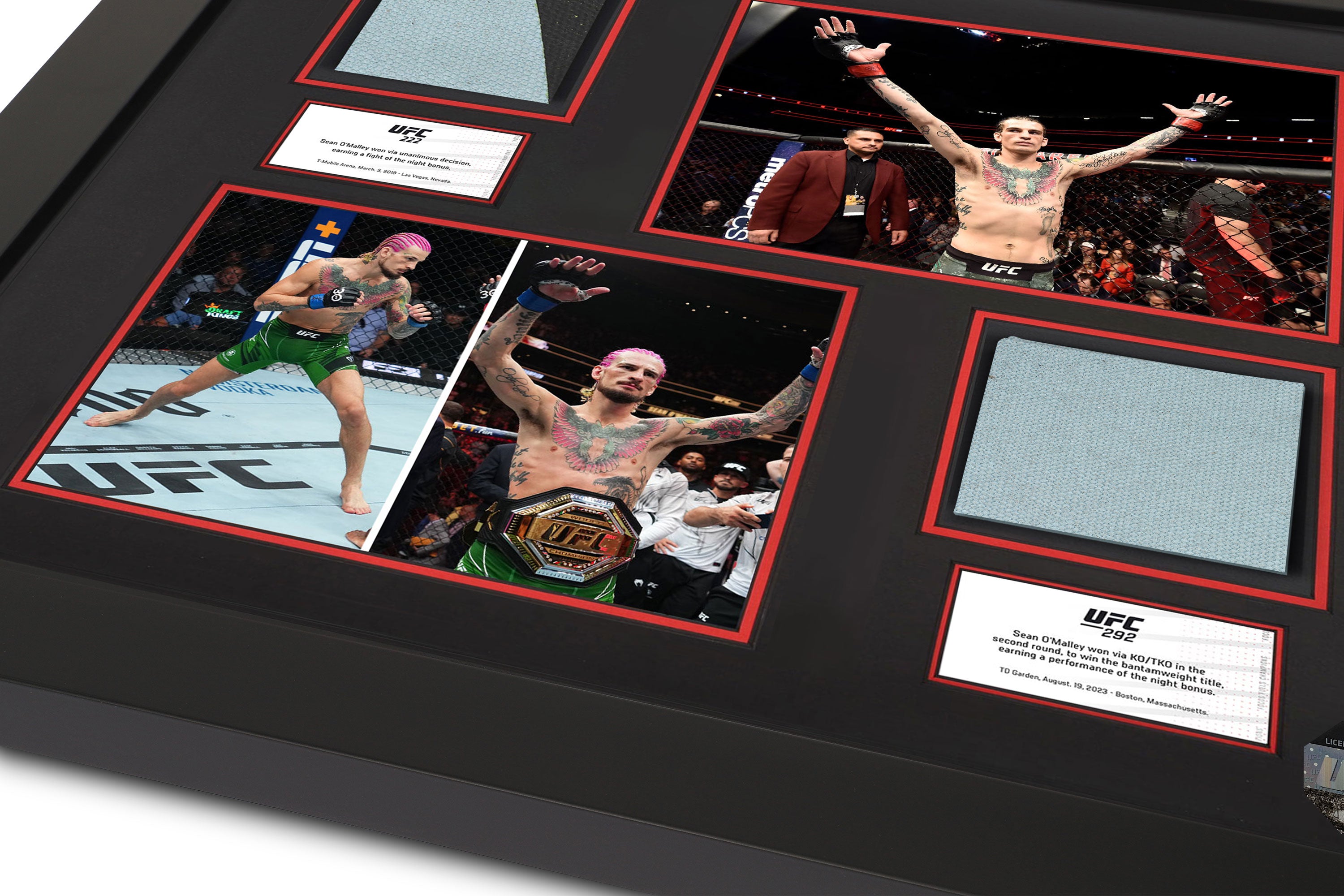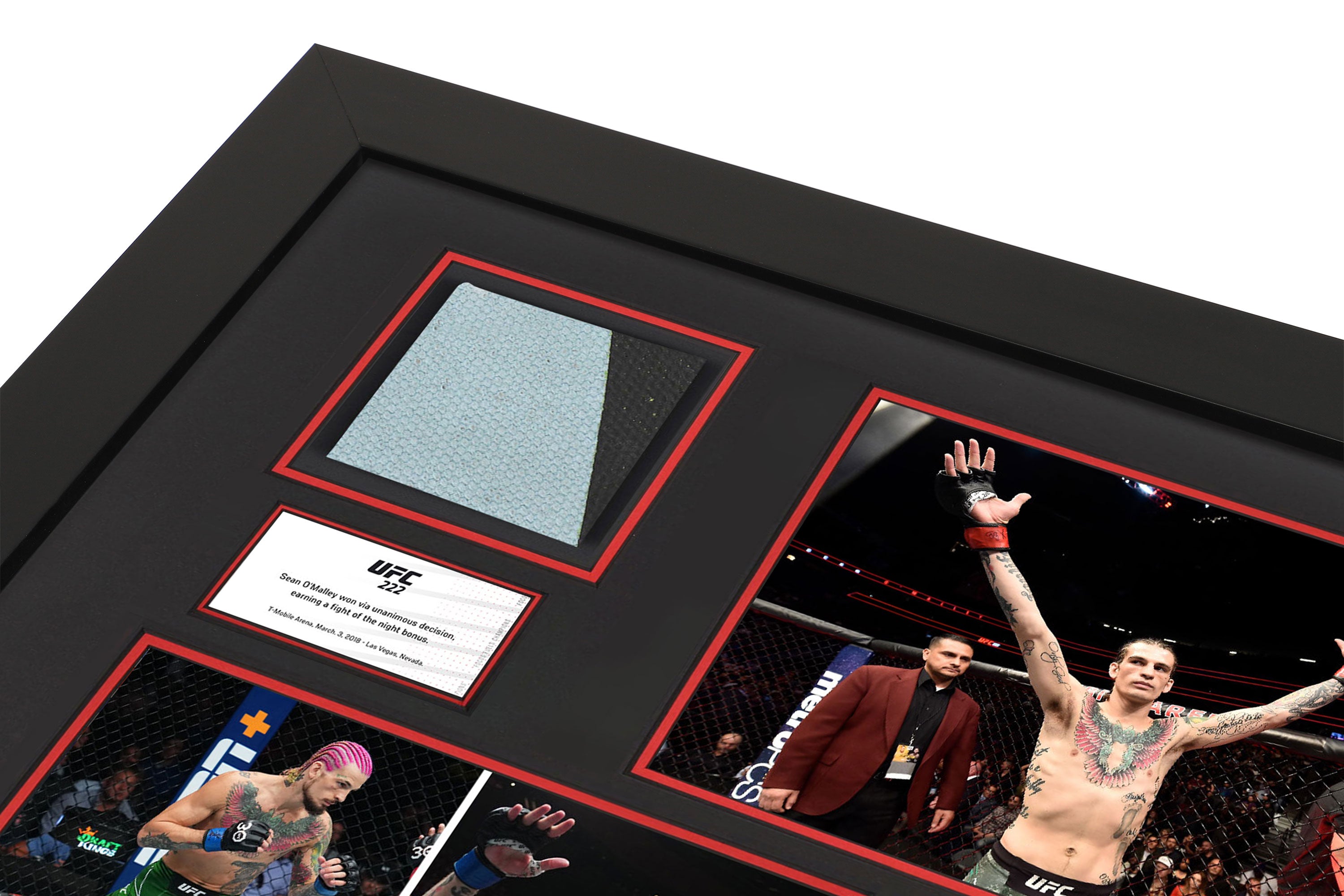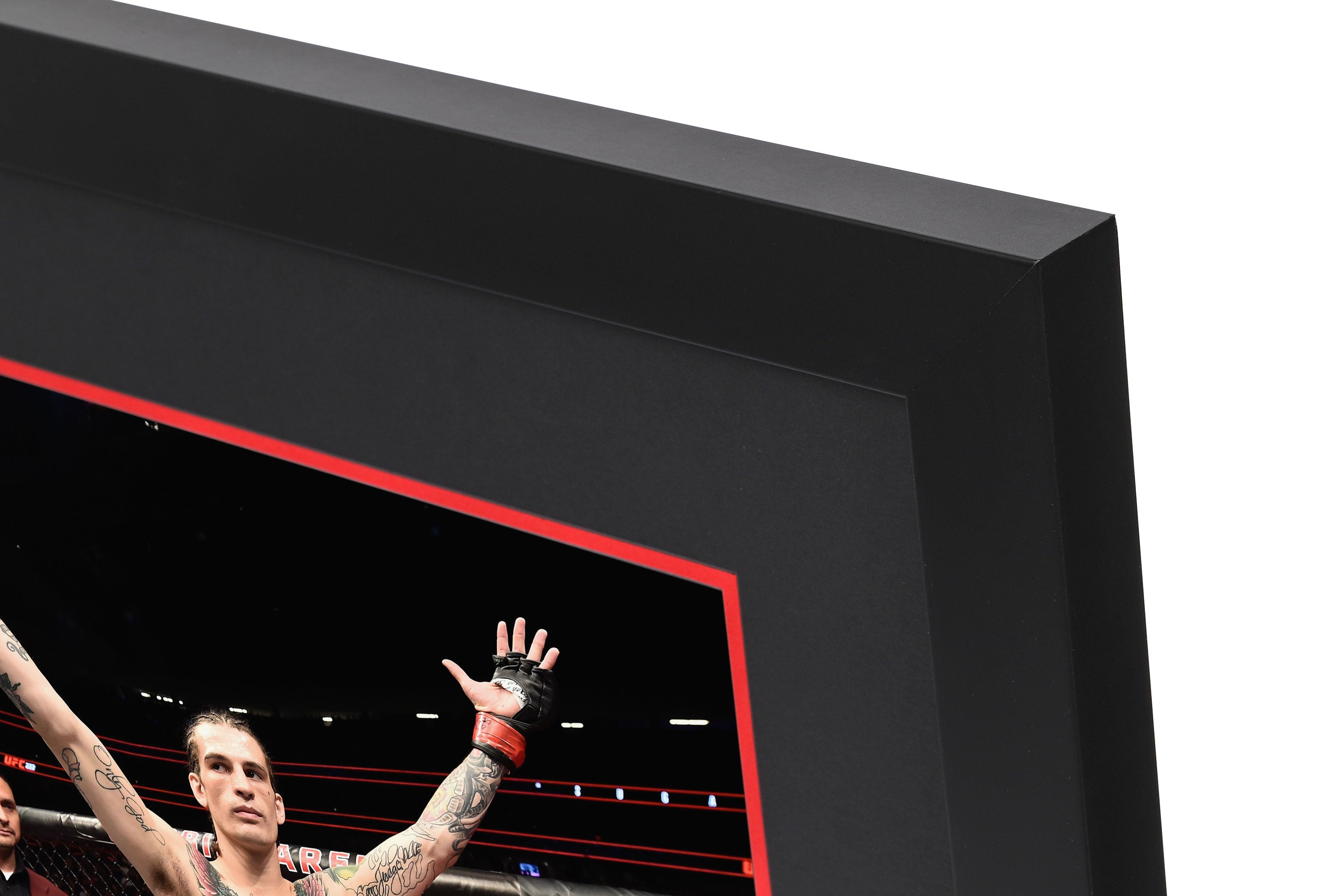 Sean O'Malley Limited-Edition UFC Champion Dual Canvas & Photo
UFC 222: Cyborg vs Kunitskaya
UFC 292: Sterling vs O'Malley
Limited Edition - only 50 available
Own UFC history from Sean O'Malley's career. This special canvas and photo display features hand-cut canvas from UFC 222 and his Championship-winning bout at UFC 292. 
UFC 222 took place on March 3, 2018, and was held at the T-Mobile Arena in Paradise, Nevada, part of the Las Vegas metropolitan area. It featured a bantamweight bout between Sean O'Malley and Andre Soukhamthath. O'Malley took the victory via unanimous decision following the third round. 
The 292 took place August 19, 2023, and was held at the TD Garden in Boston, Massachusetts, United States. It featured a bantamweight Title bout between Aljamain Sterling and Sean O'Malley. O'Malley claimed the Title from Sterling, via KO/TKO during the second round. 
This special limited-edition display features event used canvas from the genuine canvases that lined the Octagon for both these incredible events. Fought on not only by O'Malley and Soukhamthath and Sterling, but all other athletes who took part in both events. The canvases are presented alongside a collage of photos from the events, so you can truly relive the exciting moment O'Malley claimed his belt. 
This item is exclusive to UFC Collectibles. 
DISPATCH: 24 Hours
CODE: 150702-010011623
Specifications
Official UFC memorabilia
Hand-cut canvas from the Octagon
UFC 222 & UFC 292
O'Malley Championship-winning bout
Collage of photos from winning moments
Limited to 50 editions
Professionally framed
Dimensions
44cmH X 45cmL X 3.cmD approximately