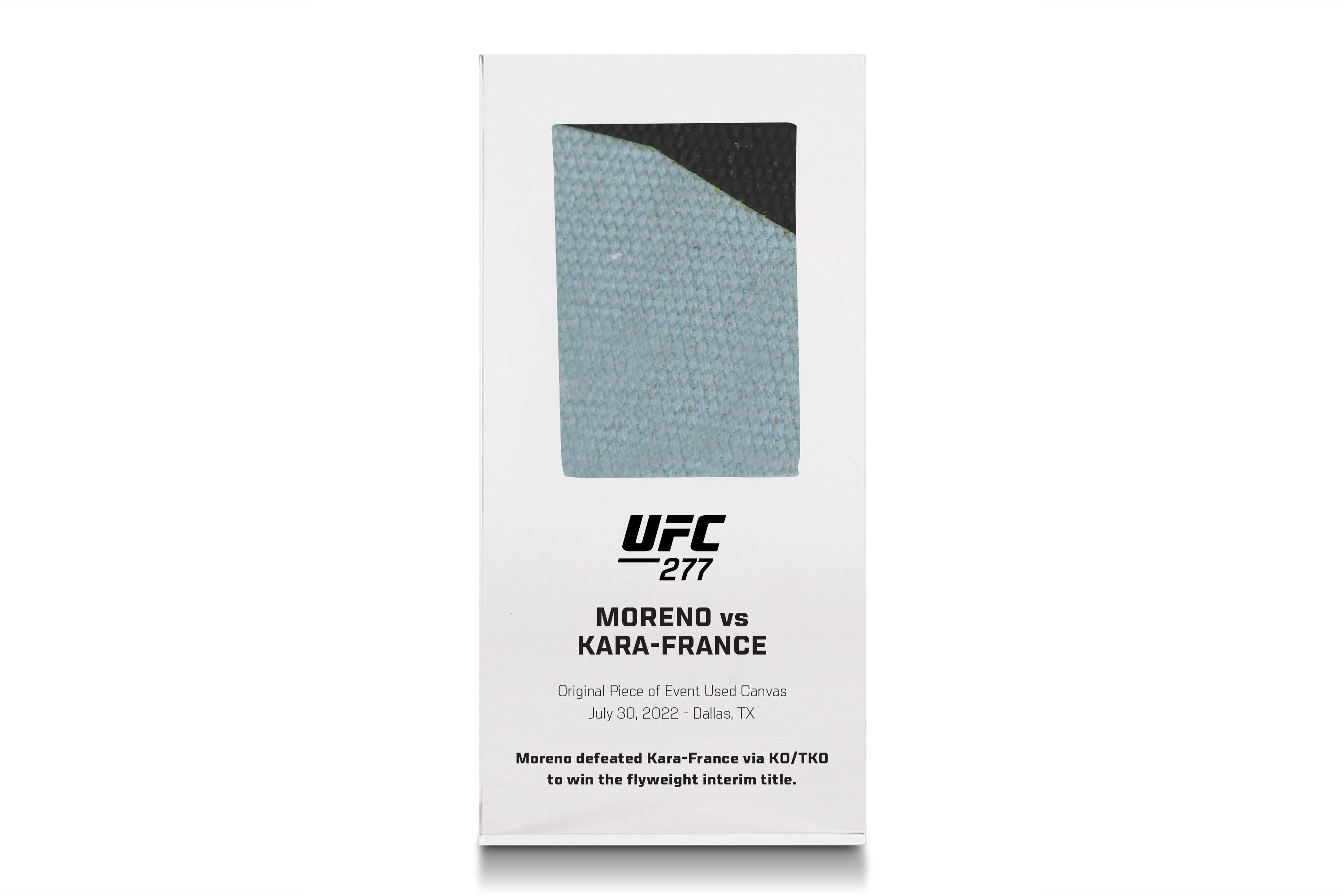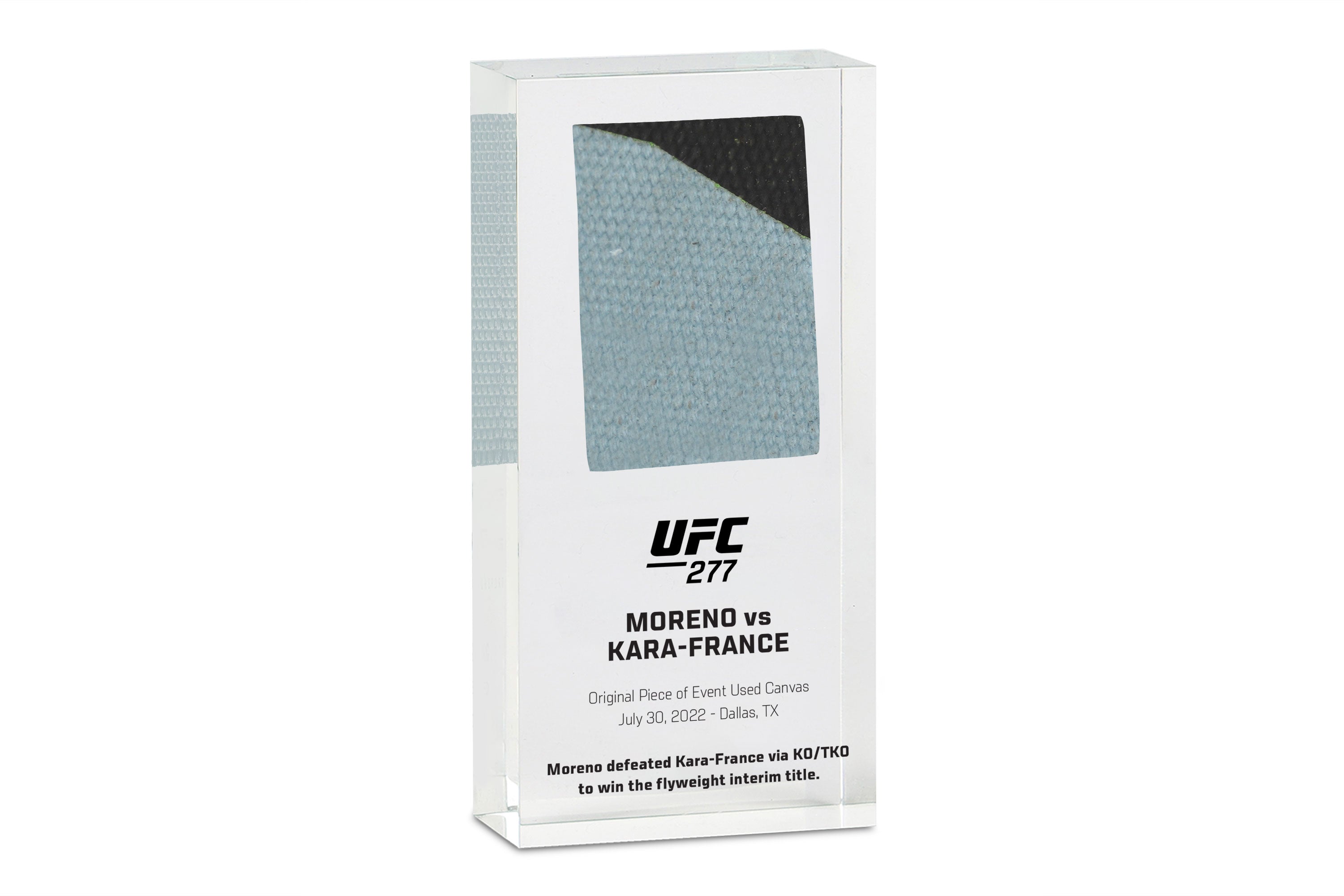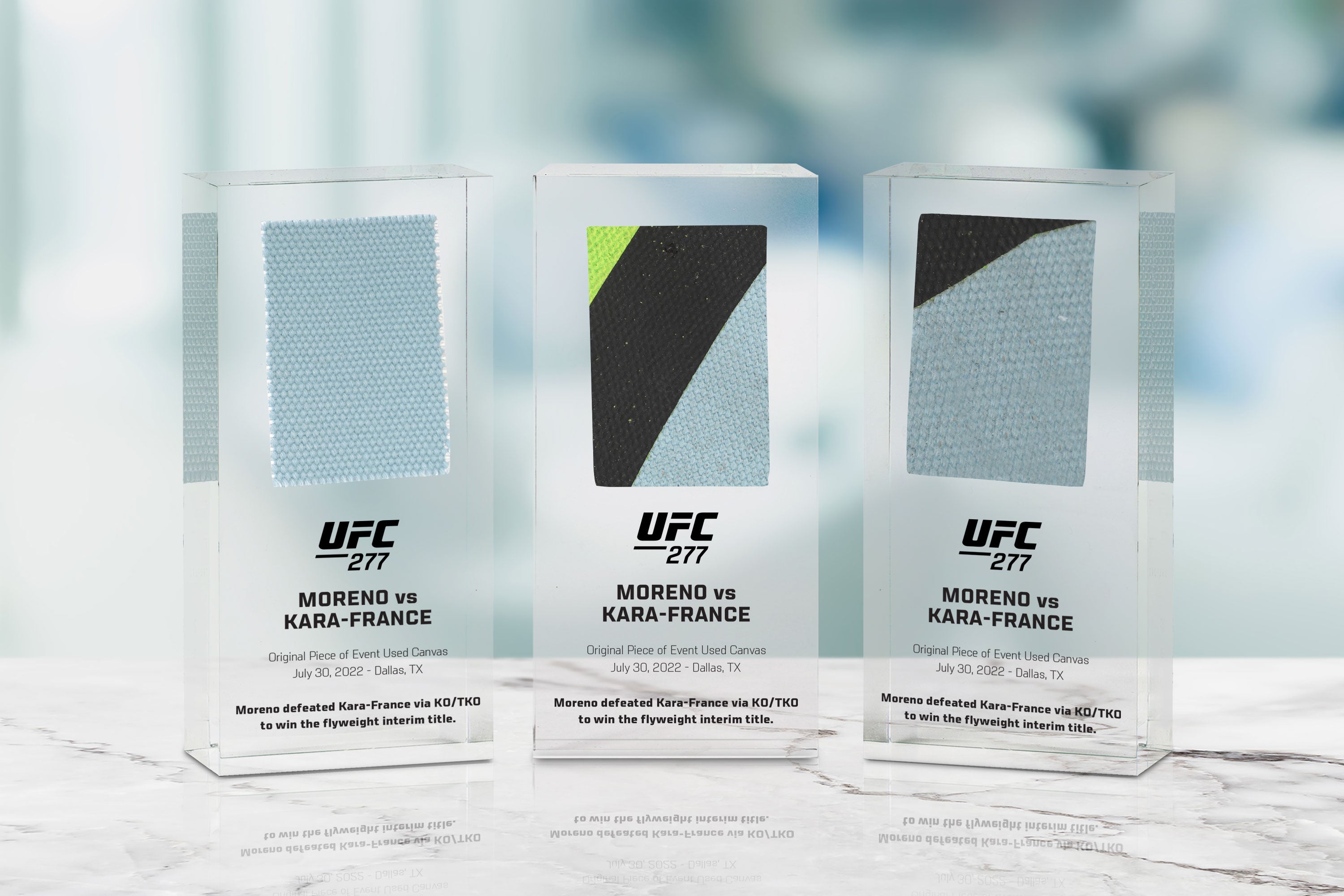 UFC 277: Moreno vs Kara-France 2 Canvas in Acrylic
Encapsulated within transparent acrylic, this hand-cut piece of canvas lined the Octagon for the PPV event UFC 277: Peña vs Nunes 2 which took place on July 30, 2022.  
It featured a co-headline Main Card bout between Brandon Moreno and Kai Kara-France. It was a flyweight interim Title bout, which resulted in a win for Moreno via KO/TKO during the third round. It won the 'Fight of the Night' bonus too. 
This section of canvas will be hand-cut from the full canvas that lined the famous Octagon for this incredible fight, as well as all other scheduled bouts that will take place during the event.    
Moreno is currently the Flyweight Title Champion, after winning his co-main bout at UFC 283 against Deiveson Figueiredo, winning via TKO in the third round. 
Celebrate the UFC Champion with a piece of his UFC history. 
This product is brought to you exclusively through UFC Collectibles.
DISPATCH: 24 Hours
CODE: 150701-011530022-1
Specifications
Hand-cut canvas from UFC 277
Moreno vs Kara-France
Flyweight interim Title bout
Transparent acrylic
July 30, 2022
Used to line the Octagon for all bouts
Each piece of canvas is unique
Dimensions
14cm x 7cm x 3cm