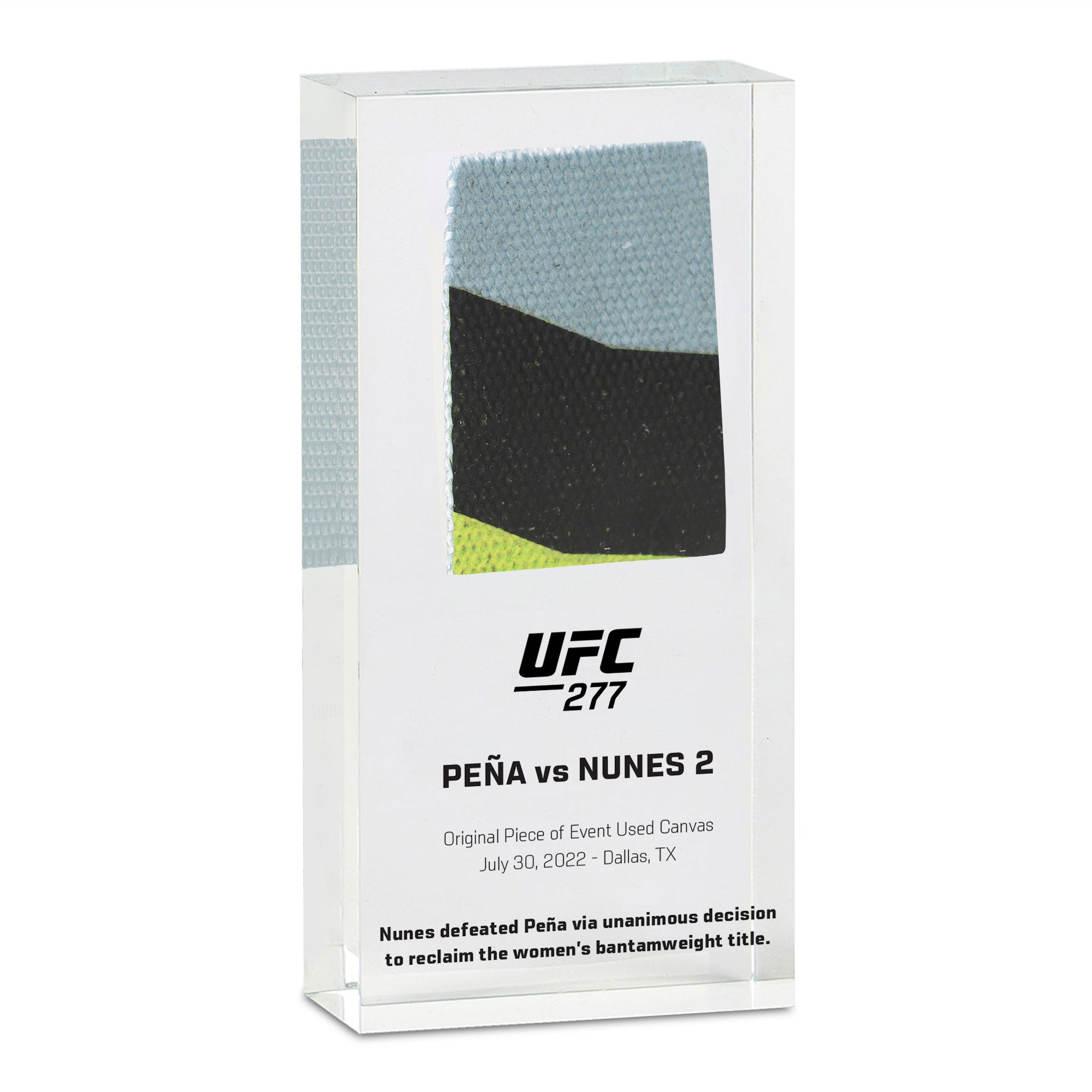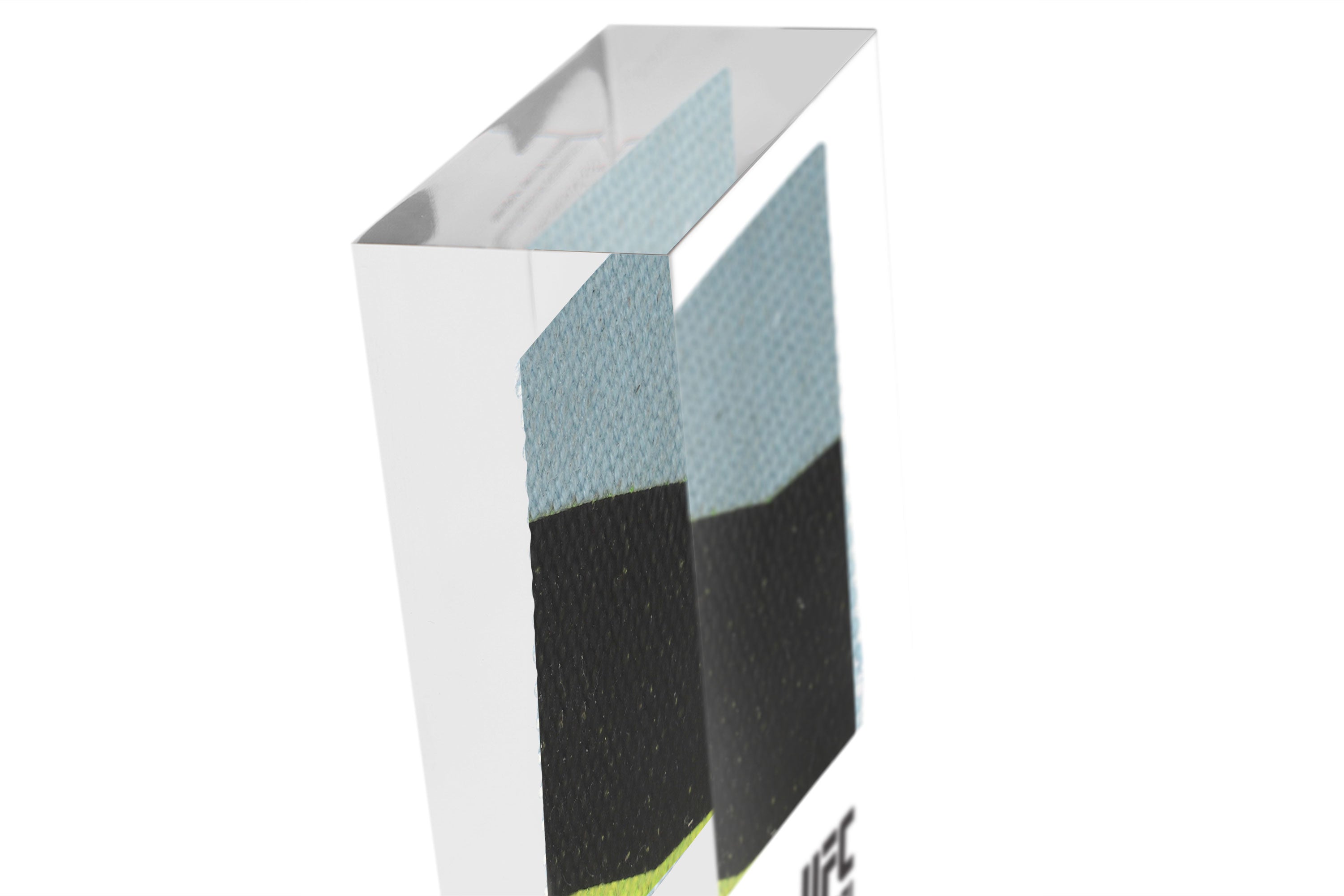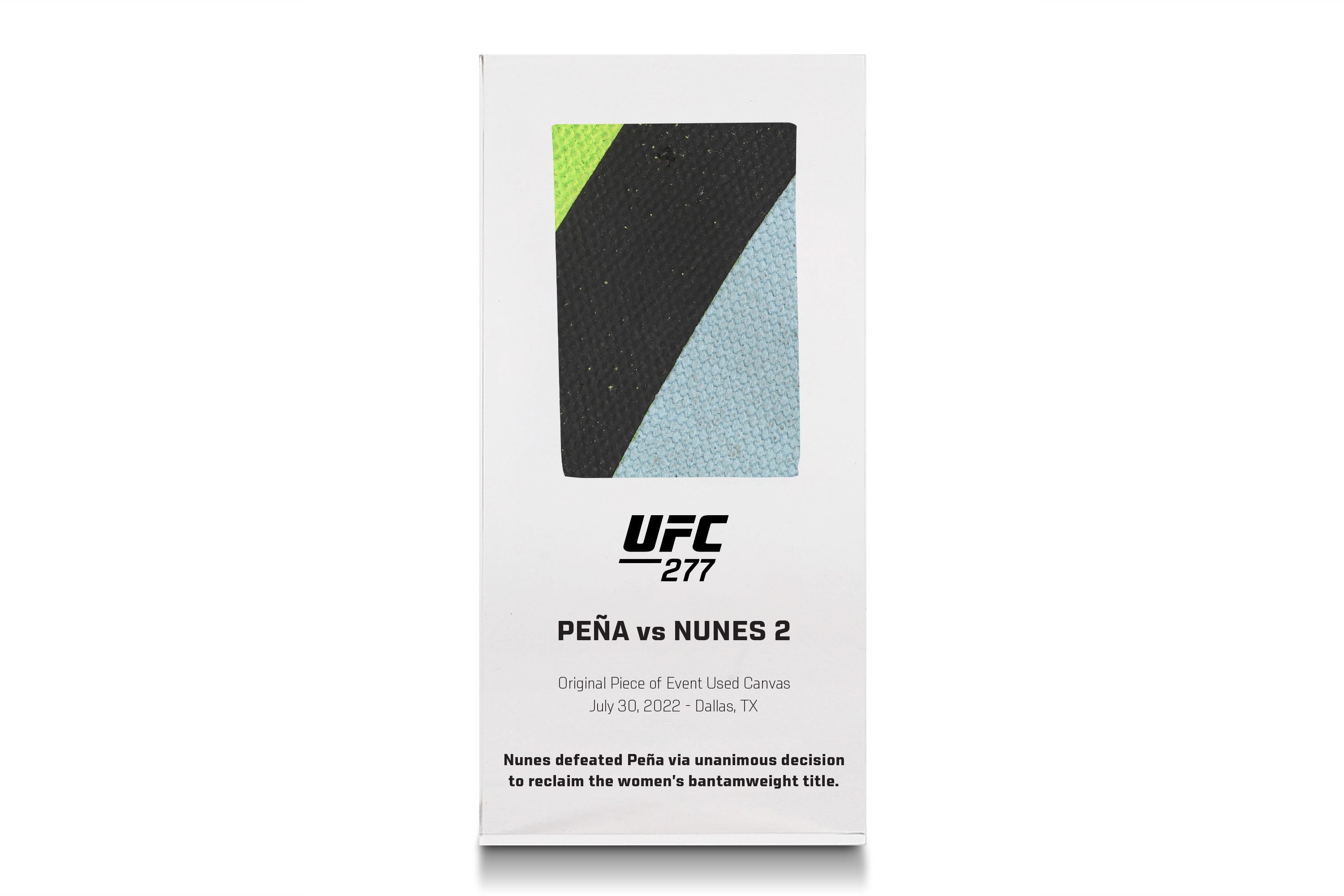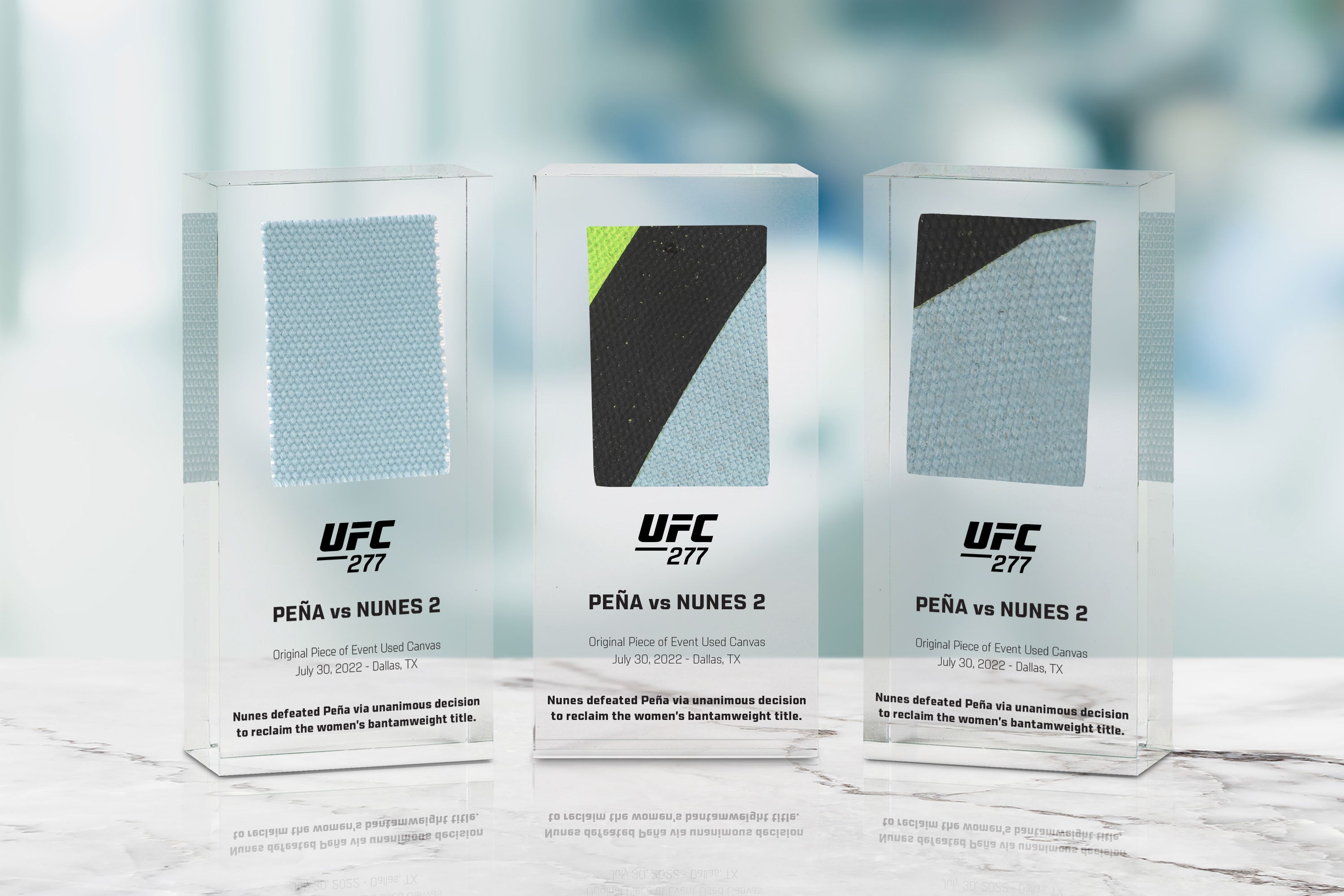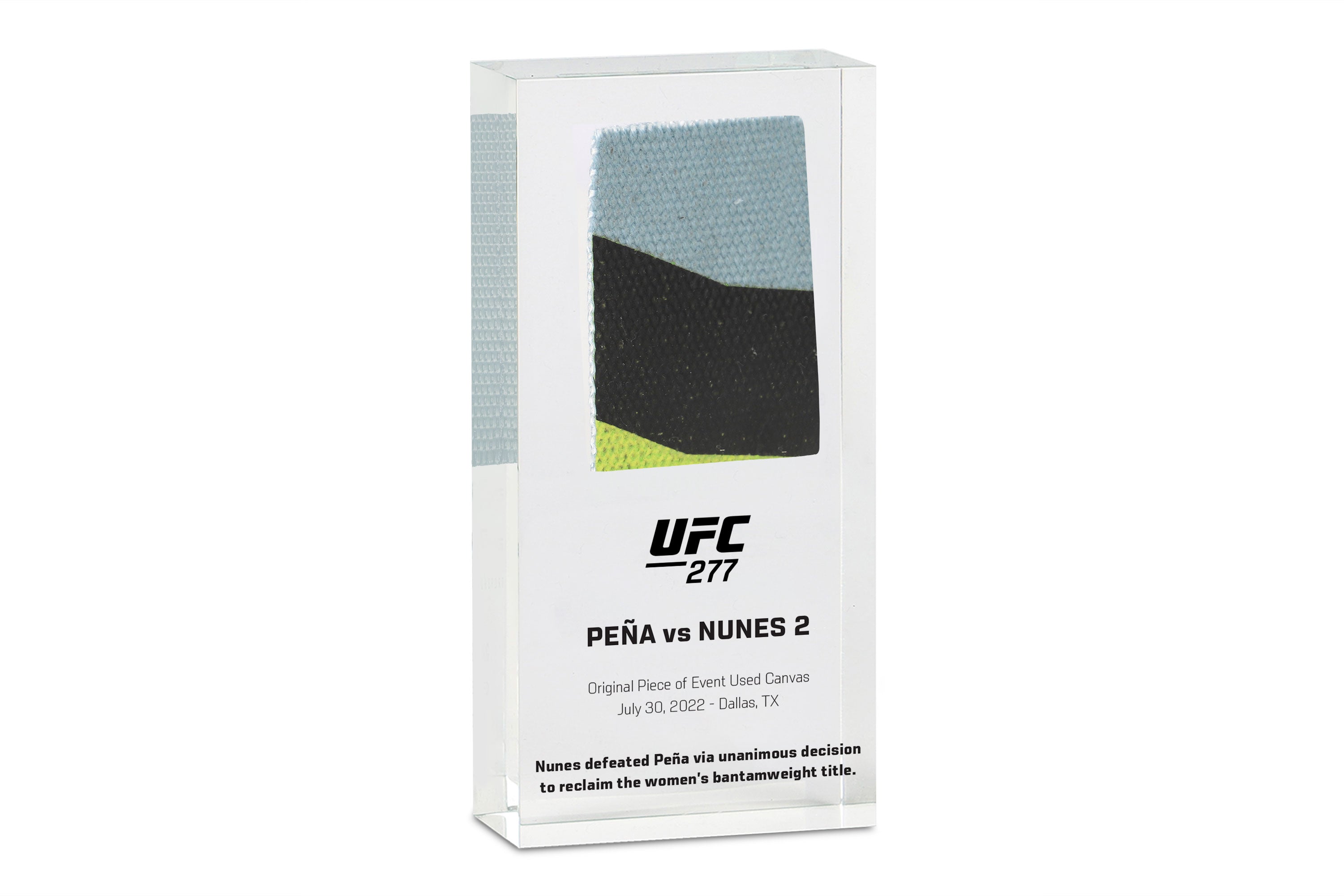 UFC 277: Peña vs Nunes 2 Canvas in Acrylic
Own a piece of canvas from UFC 277: Peña vs Nunes 2. 
Encapsulated within transparent acrylic, this hand-cut piece of canvas lined the Octagon for the PPV event UFC 277: Peña vs Nunes 2 which took place on July 30, 2022.  
The headline bout for UFC 277 was the second meeting between Julianna Peña and Amanda Nunes.  
The bout was a rematch between the pair, who first fought in December 2021 at UFC 269 where Peña won via submission in the second round. Nunes won the bout vis unanimous decision after the fifth round, leading her to claim the women's bantamweight title belt from Peña. 
This section of canvas will be hand-cut from the full canvas that lined the famous Octagon for this incredible fight, as well as all other scheduled bouts that will take place during the event.    
This product is brought to you exclusively through UFC Collectibles. 
DISPATCH: 24 Hours
CODE: 150701-011530022
Specifications
Hand-cut canvas from UFC 277
UFC 277: Peña vs Nunes 2
Women's featherweight Bout
Transparent acrylic
July 30, 2022
Used to line the Octagon for all bouts
Each piece of canvas is unique
Dimensions
14cm x 7cm x 3cm