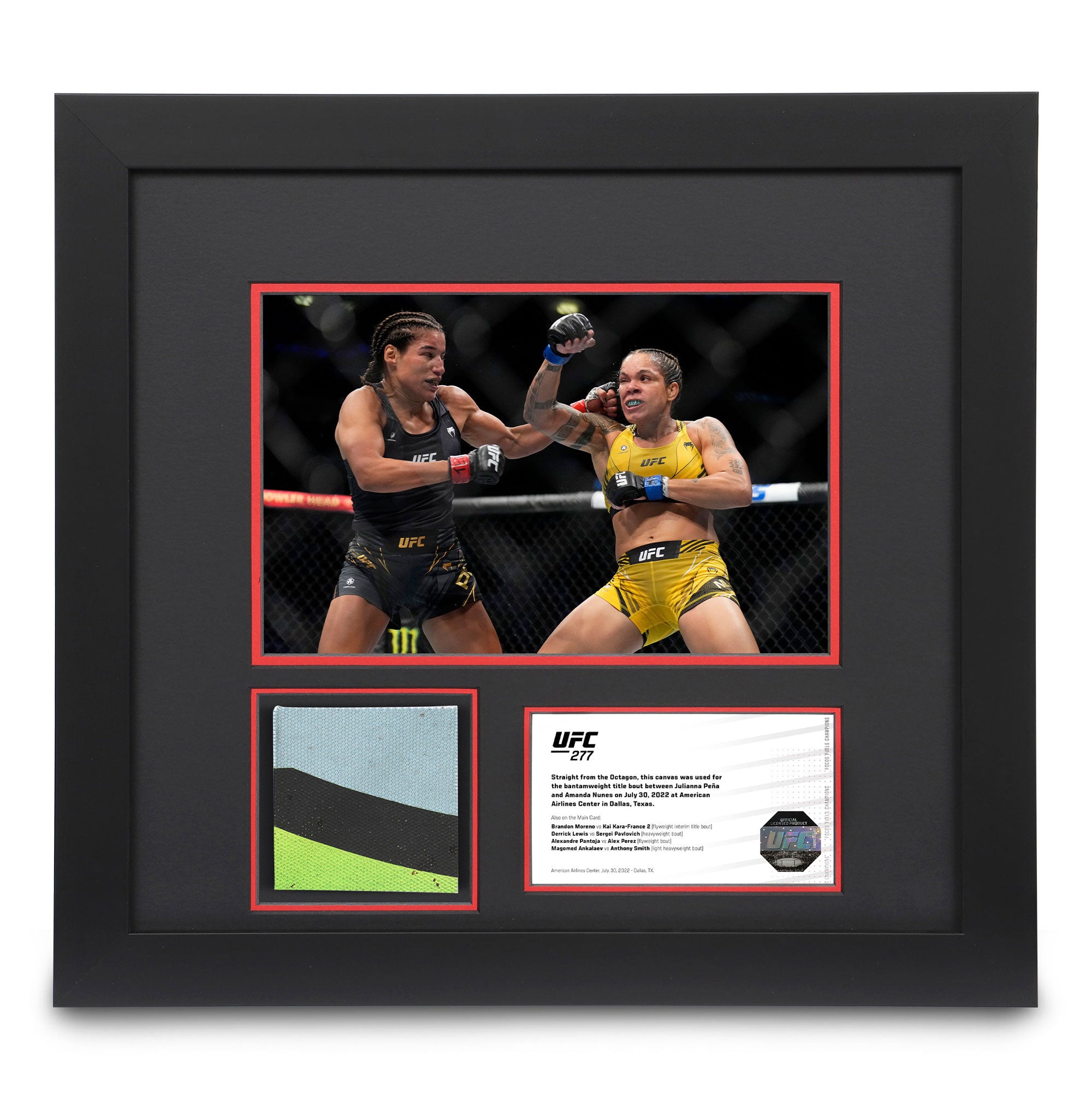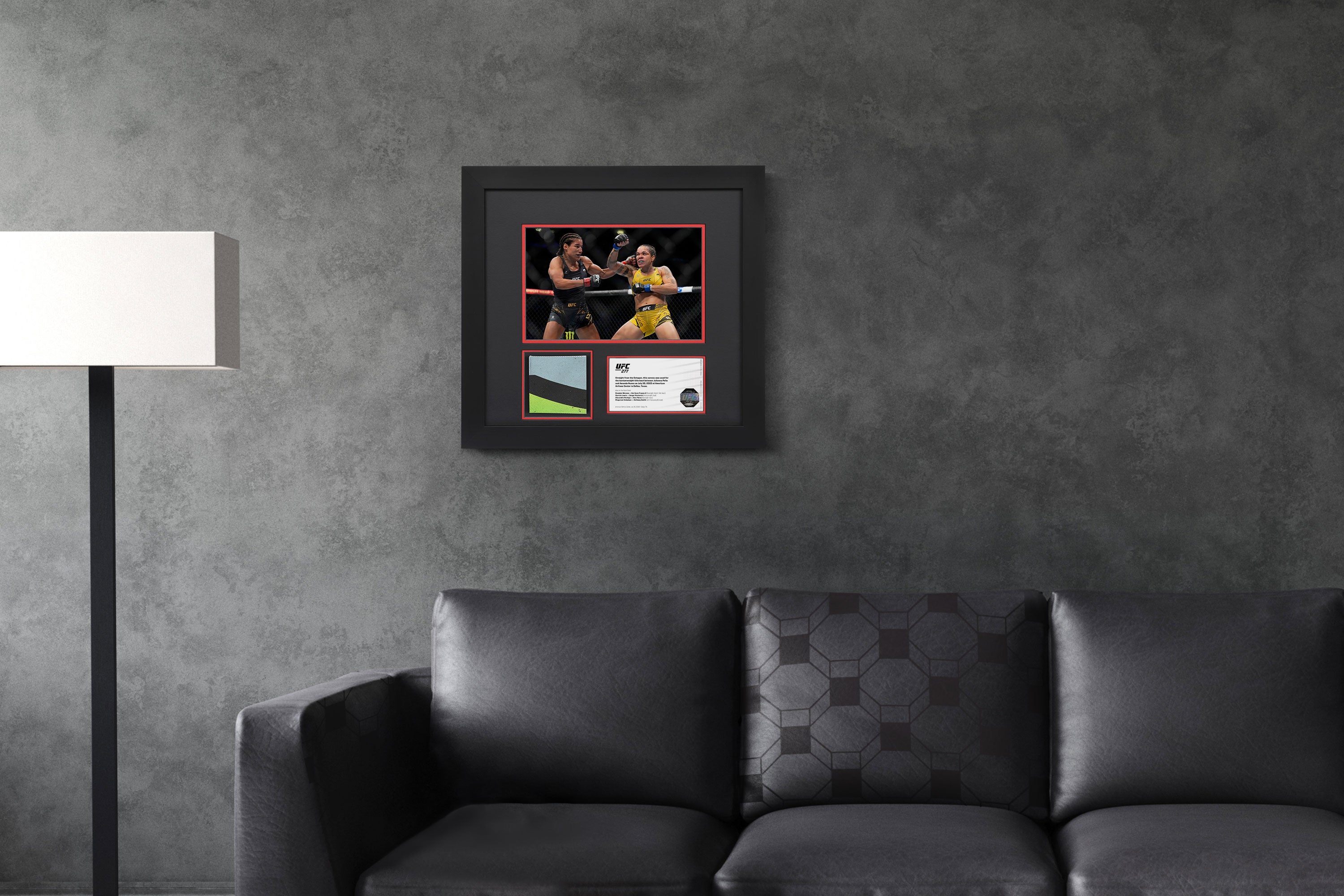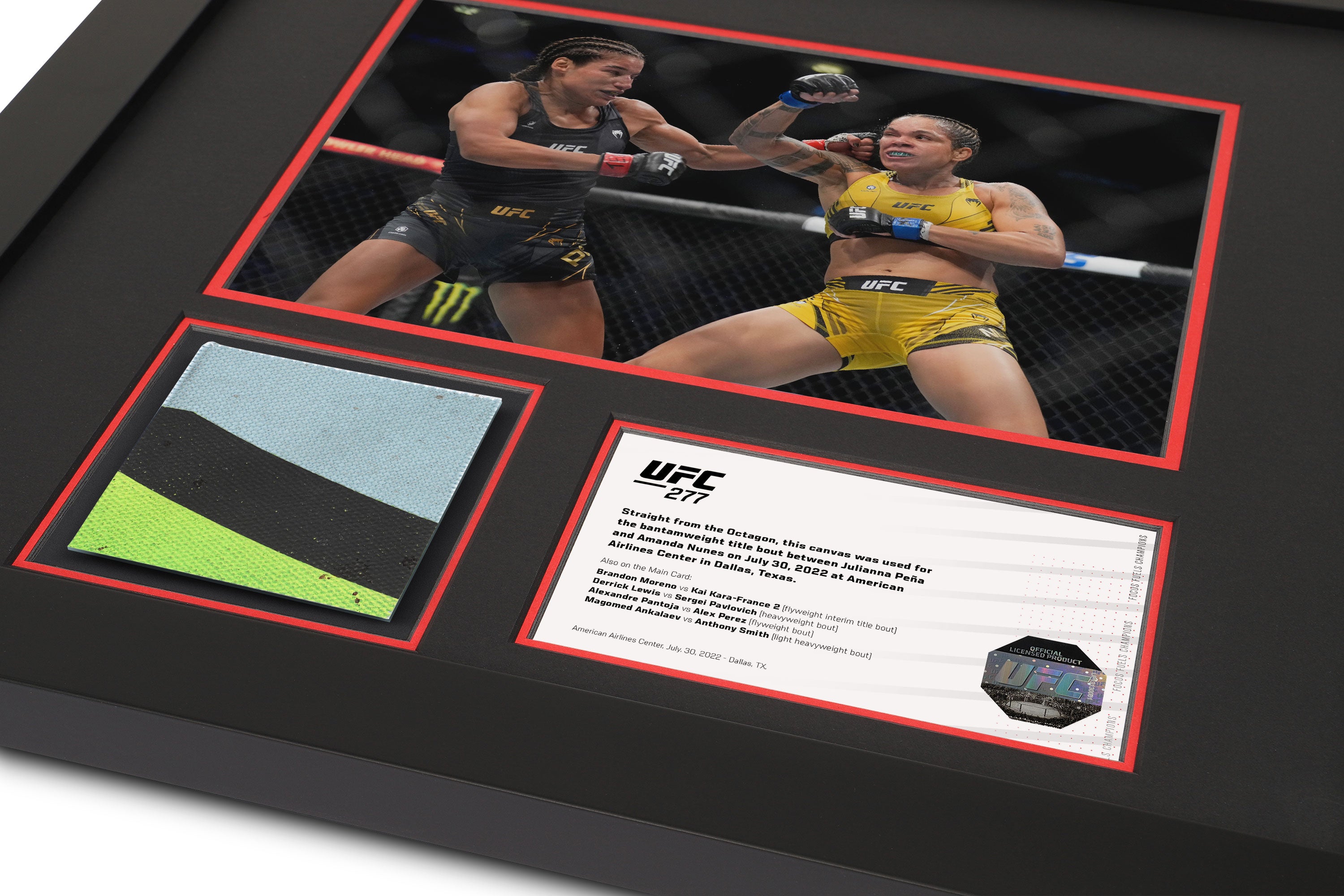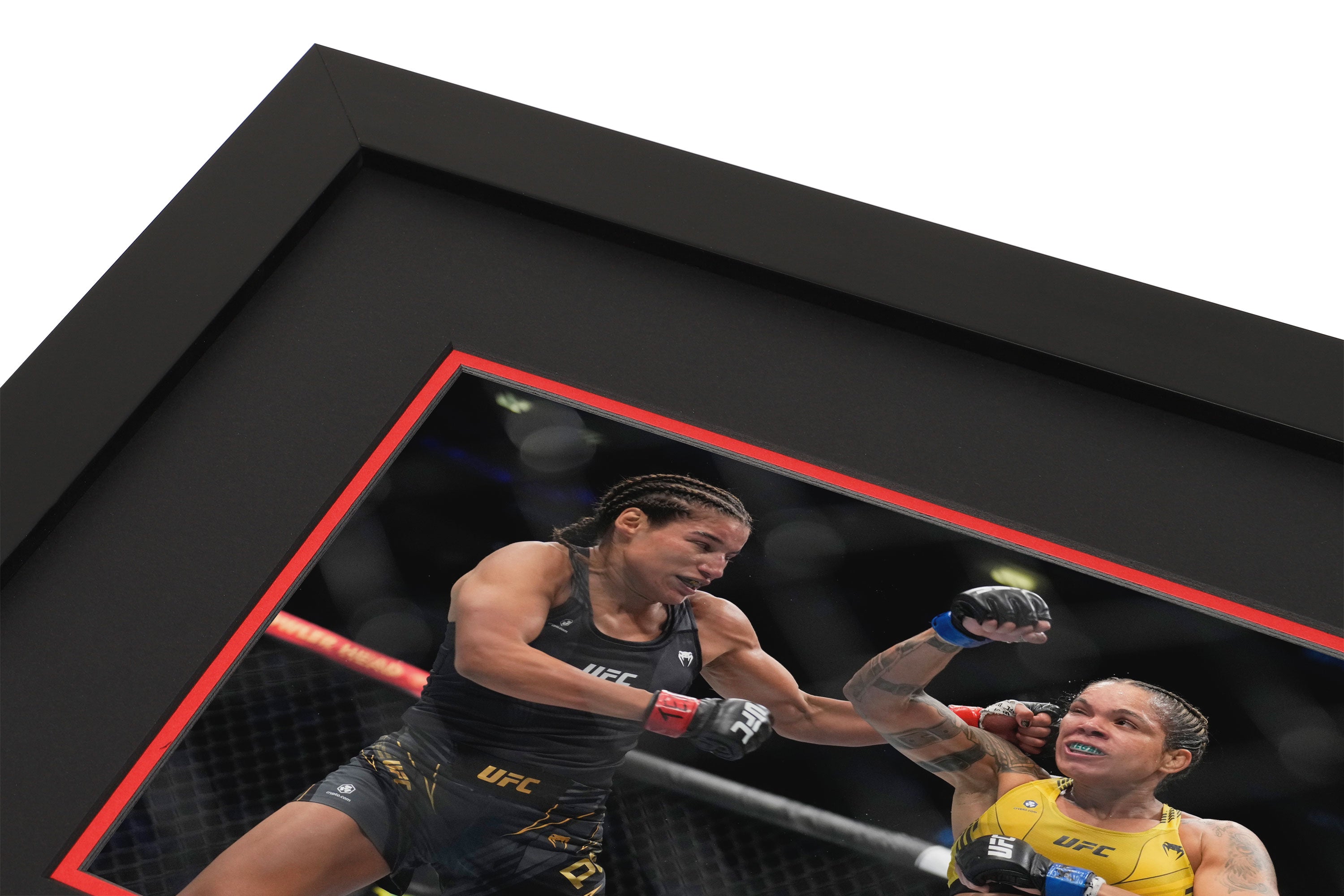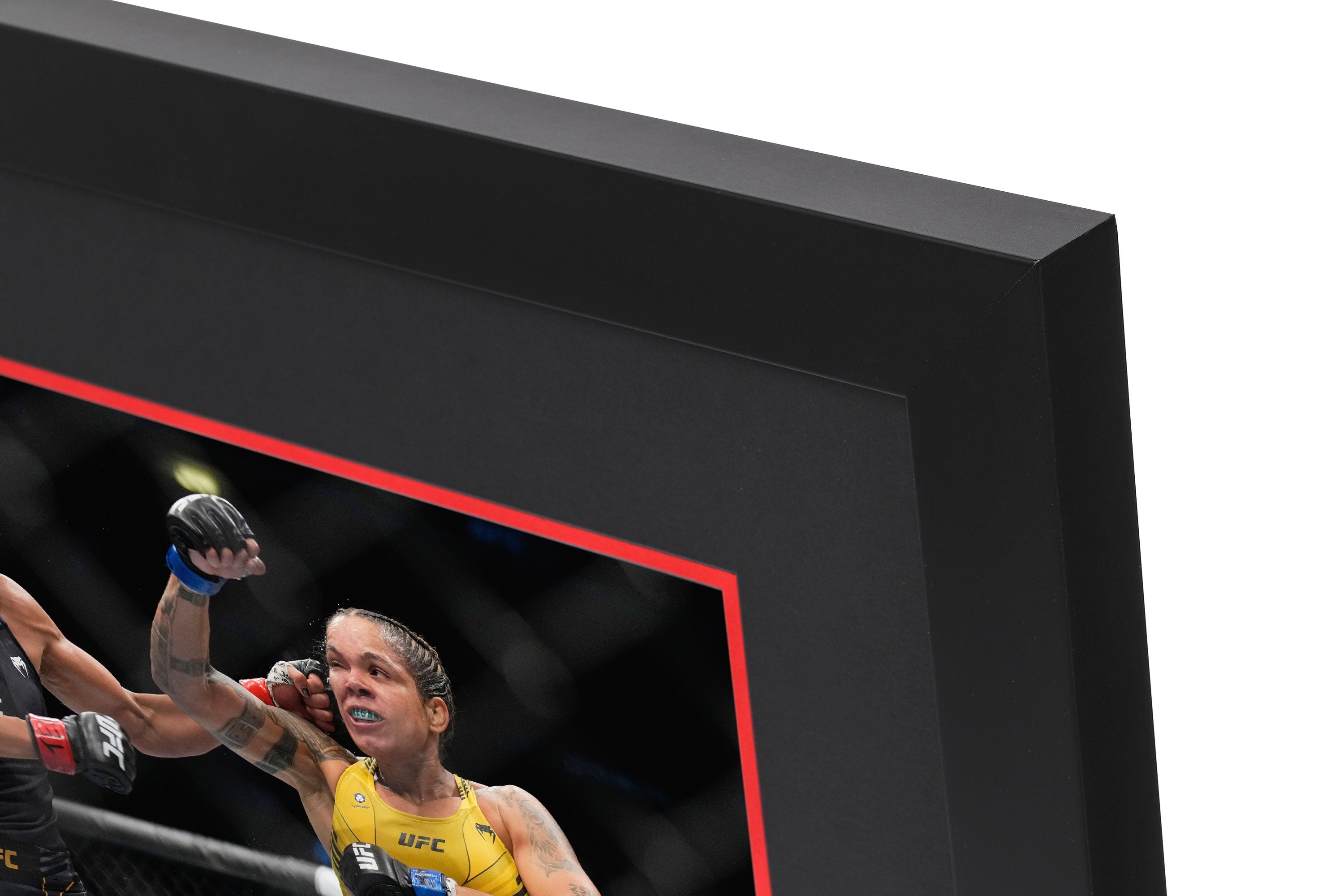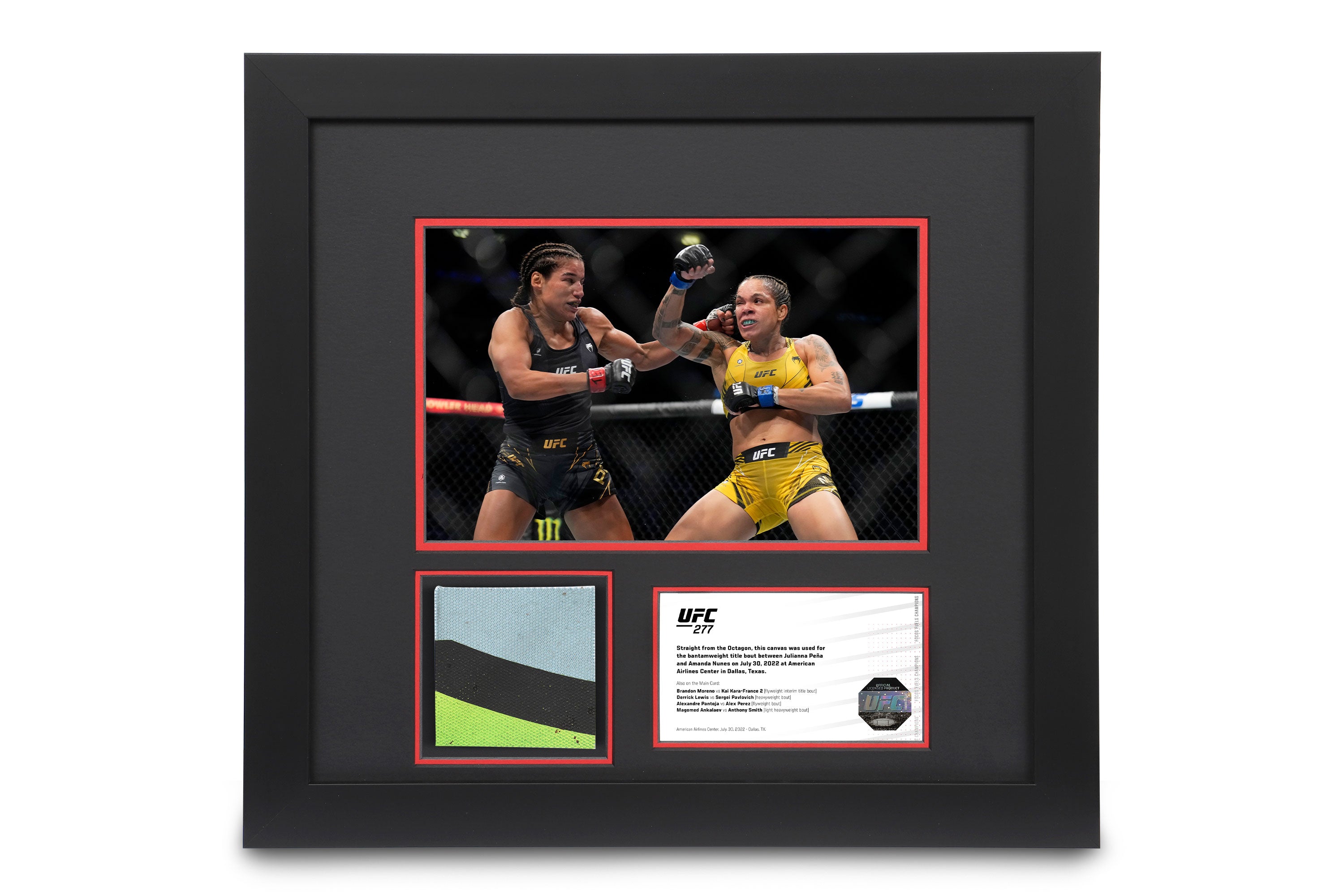 UFC 277: Pena vs Nunes 2 Canvas & Photo
ORDER this official piece of UFC memorabilia; this framed photograph captures the UFC 277: Peña vs Nunes 2 women's bantamweight headline bout and features a hand-cut piece of canvas from within the Octagon.   
The bout is the main headline fight for the UFC 277: Peña vs Nunes 2 event. Buy this canvas from the PPV event that took place on July 30, 2022 at the American Airlines Center in Dallas, Texas, United States. The bout was the second meeting between Julianna Peña and Amanda Nunes.  
Nunes won the bout vis unanimous decision after the fifth round, leading her to claim the women's bantamweight title belt from Peña. 
The photograph at the time of production will feature a key moment from the event itself, alongside a piece of the canvas straight from the Octagon. The canvas will be used for all scheduled bouts held during the event.   
This product is brought to you exclusively through UFC Collectibles.
DISPATCH: 24 Hours
CODE: 150702-011530022
Specifications
Official UFC Memorabilia
Hand-cut canvas
Women's bantamweight bout
Used to line the Octagon for all bouts
Peña vs Nunes 2
July 30, 2022
Official authenticated product
Dimensions
48cm X 50cm X 3.5cm [HxLxW]