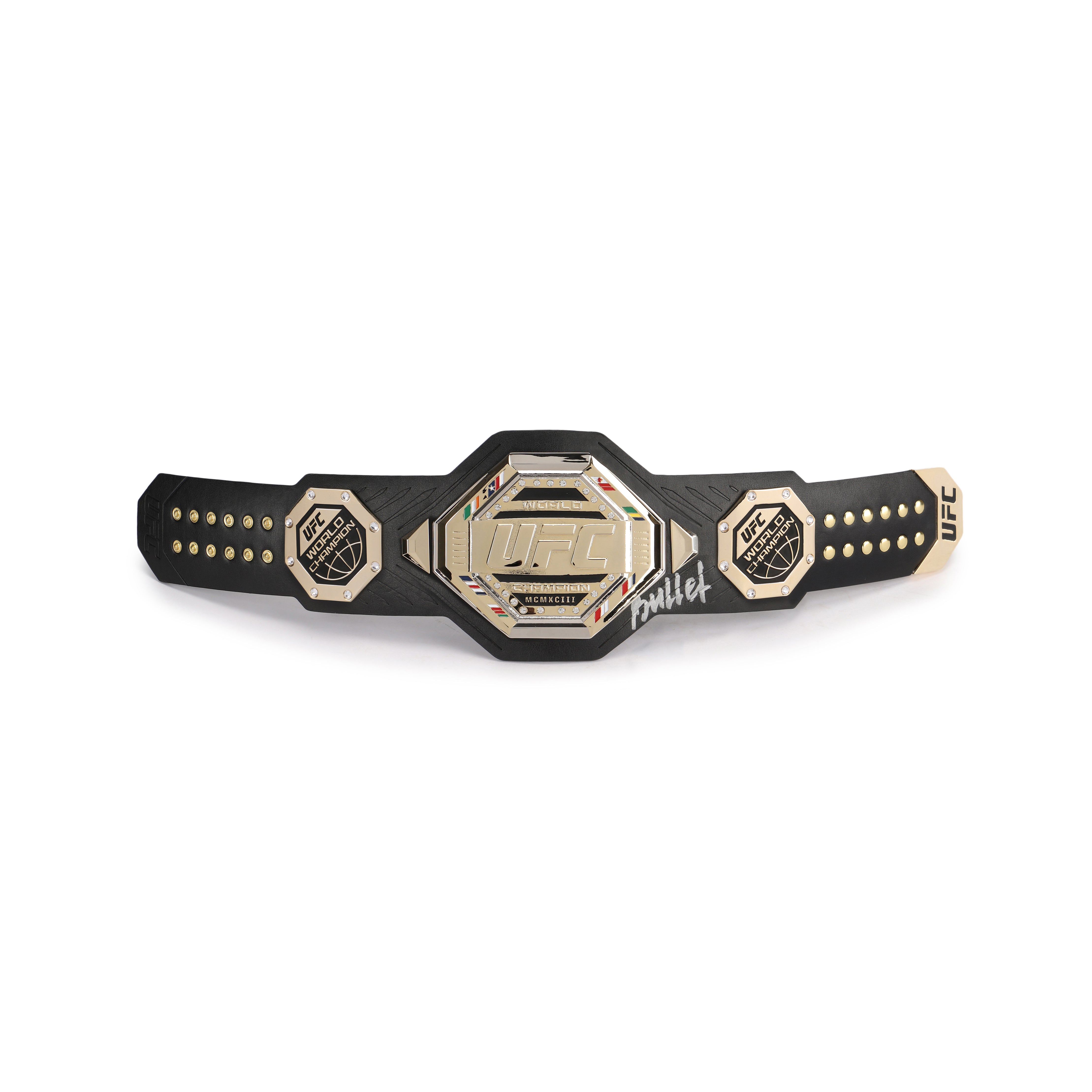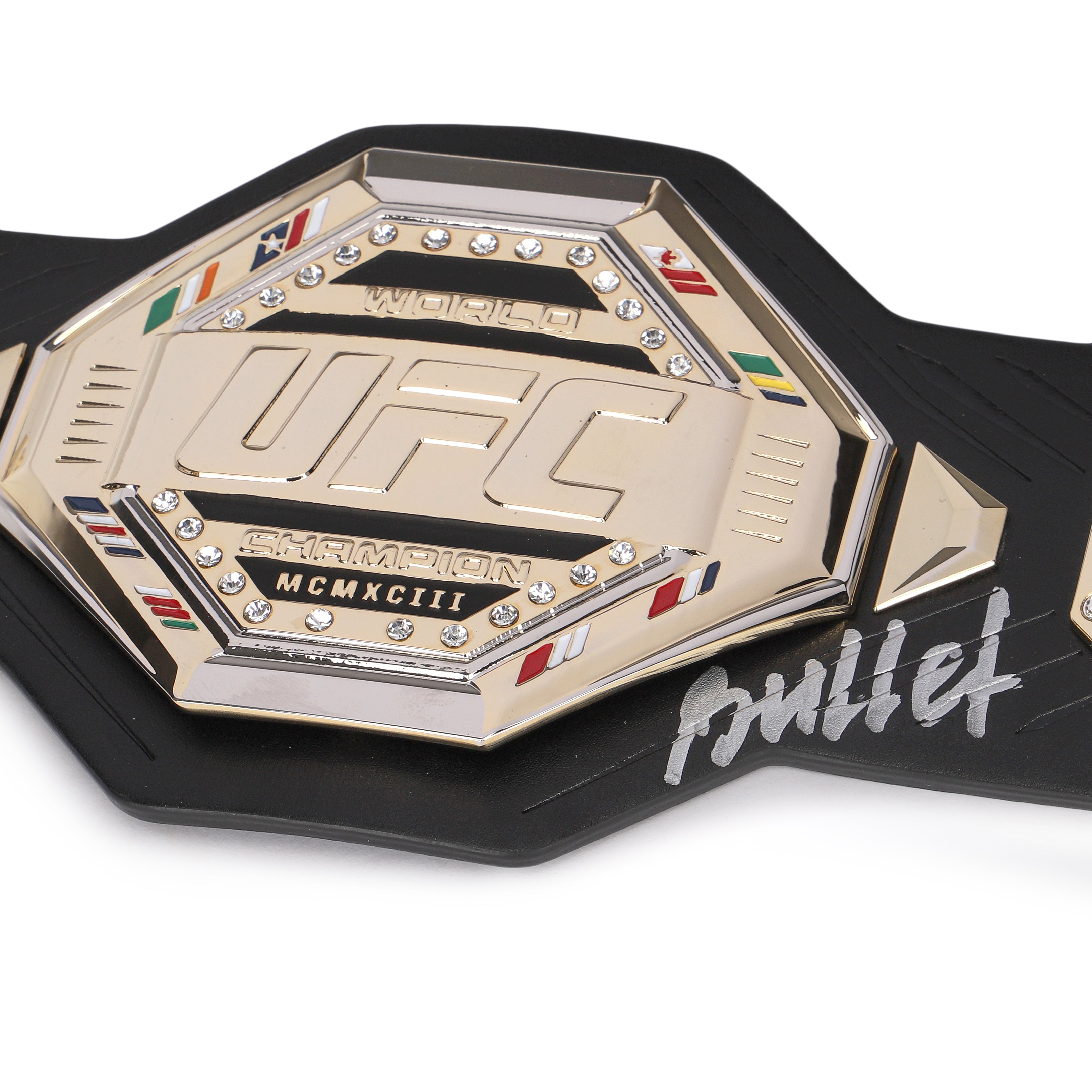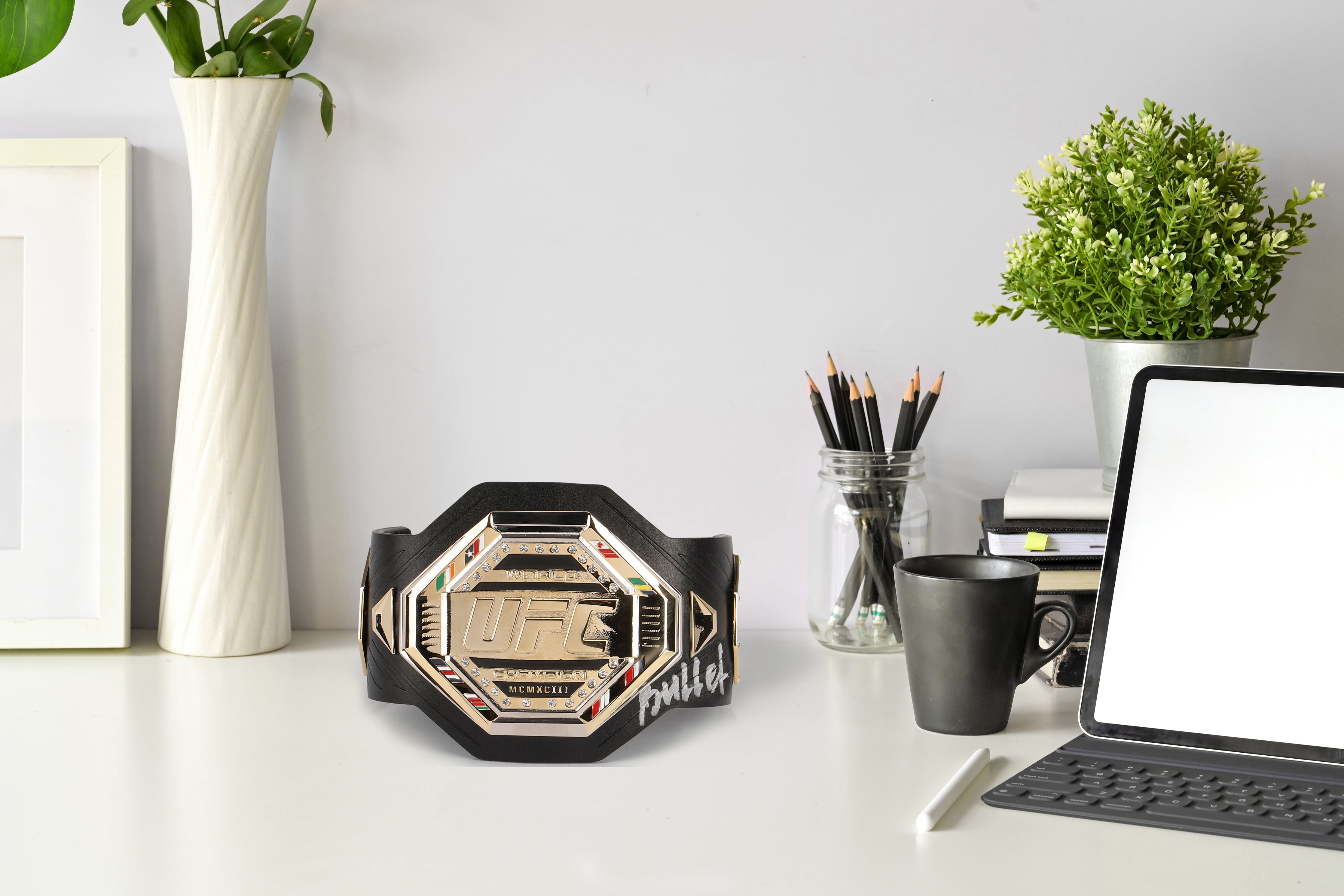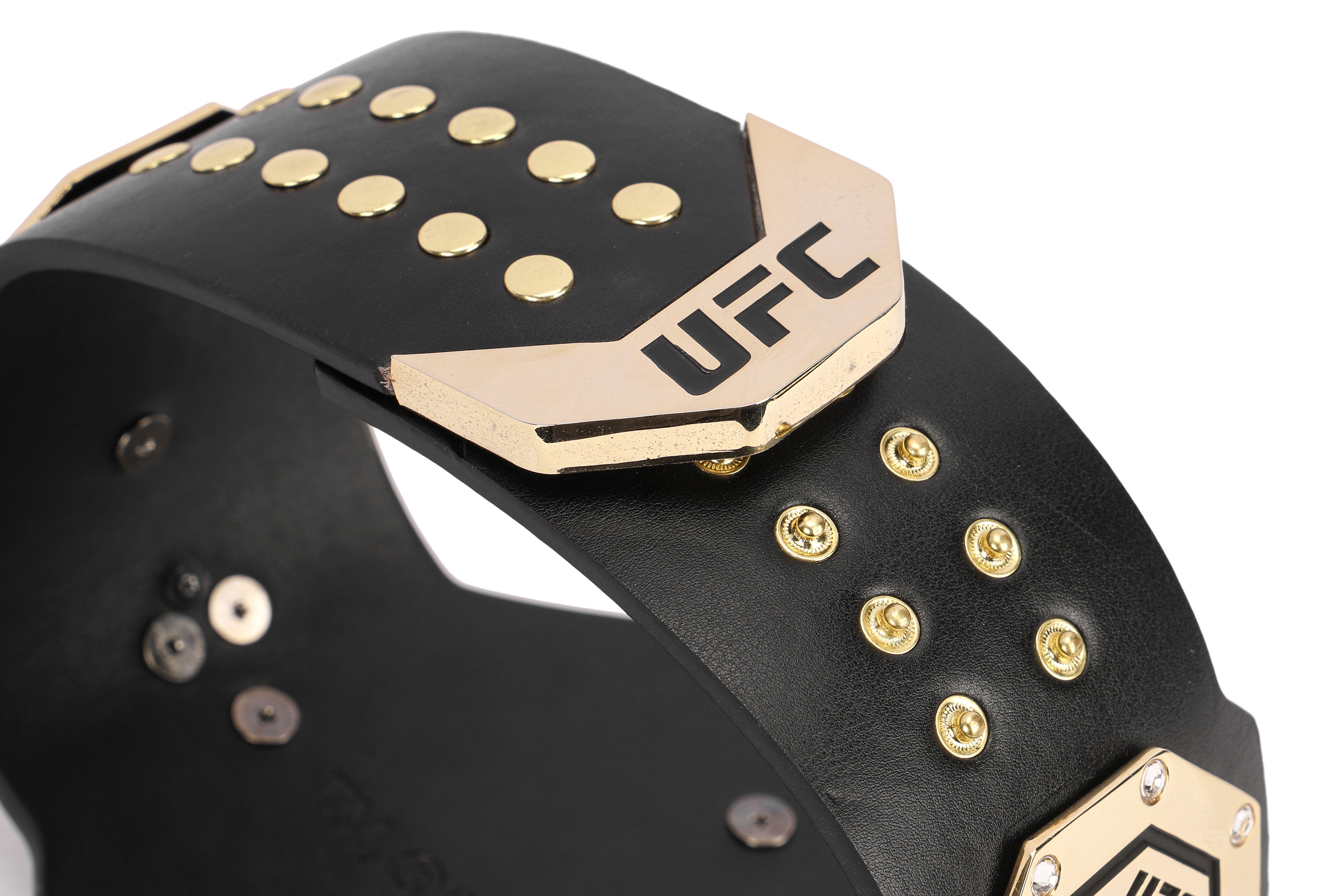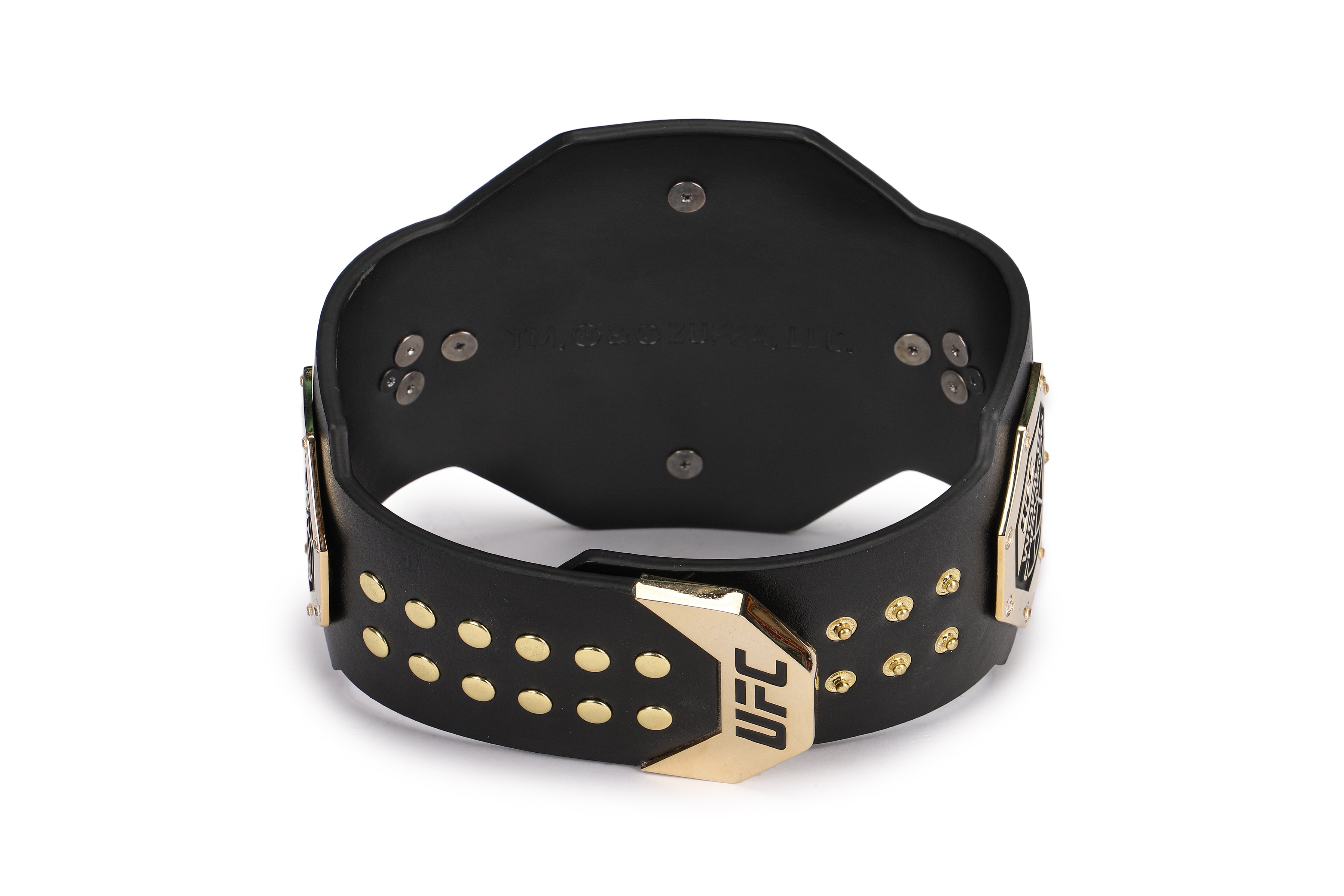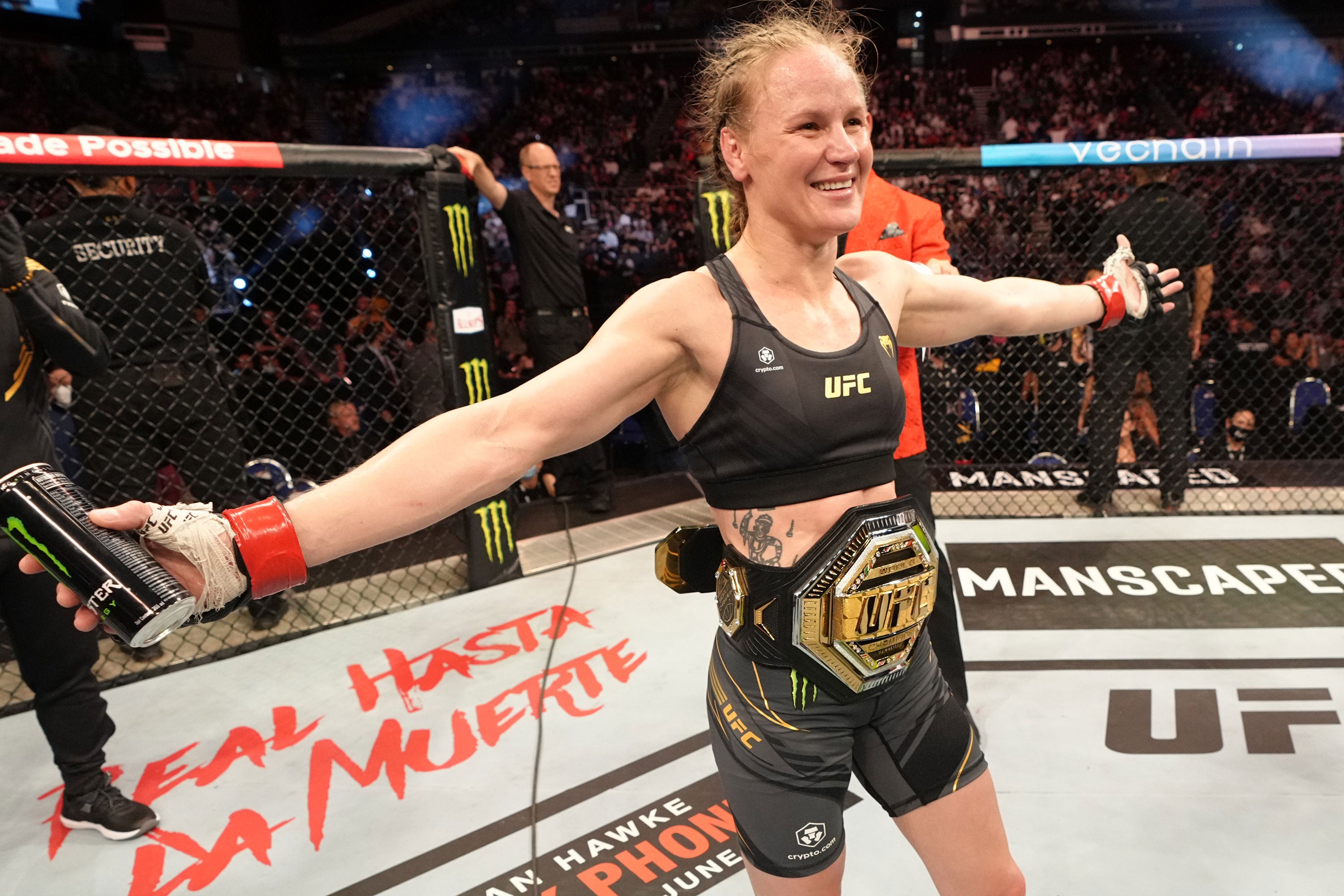 Valentina Shevchenko Signed UFC Legacy Replica Desktop Belt
Own this exciting piece of UFC memorabilia; this desktop belt recreates the UFC Legacy Belt, which was introduced in 2019 and has been signed by 'Bullet' AKA Women's Flyweight Champion, Valentina Shevchenko. Shevchenko is also ranked #2 in the Women's Pound-For-Pound Top Rank. 
Shevchenko's most recent bout was a co-main women's flyweight title bout during UFC 275: Teixeira vs. Procházka on June 11, 2022, where she fought Taila Santos, and retained her title via split decision after the fifth round. Her next bout is yet to be announced. 
The UFC Legacy Belt was brought in after the 25th anniversary of the sport and recognises title defences and new championship wins. Each UFC Legacy Belt is customised for the Champion who wins it, by country, weight class and number of title defence that they have. 
The belt will then be used for the duration of the athlete's MMA career and will get red stones added to the side plates when more championship wins are claimed in their division.  
The belt also features a tribute to the history of the sport and includes 25 stones around the main plate, representing the 25th years of UFC, as well as eight flags honouring the first eight countries to have a UFC champion. 
This desktop version is perfect in size for placing on your desk or display, celebrating the incredible accolade won by the top fighters of UFC. Exclusively signed by the Champion, Shevchenko, this exclusive collectible is not to be missed. 
DISPATCH: 24 Hours
CODE: 150317-010045822
Specifications
Autographed by Valentina Shevchenko
Women's Flyweight Champion
Desktop size
UFC Legacy Belt replica
Faux leather
Comes in box
Dimensions
520mmL (Belt) x 130mmH (Plate)