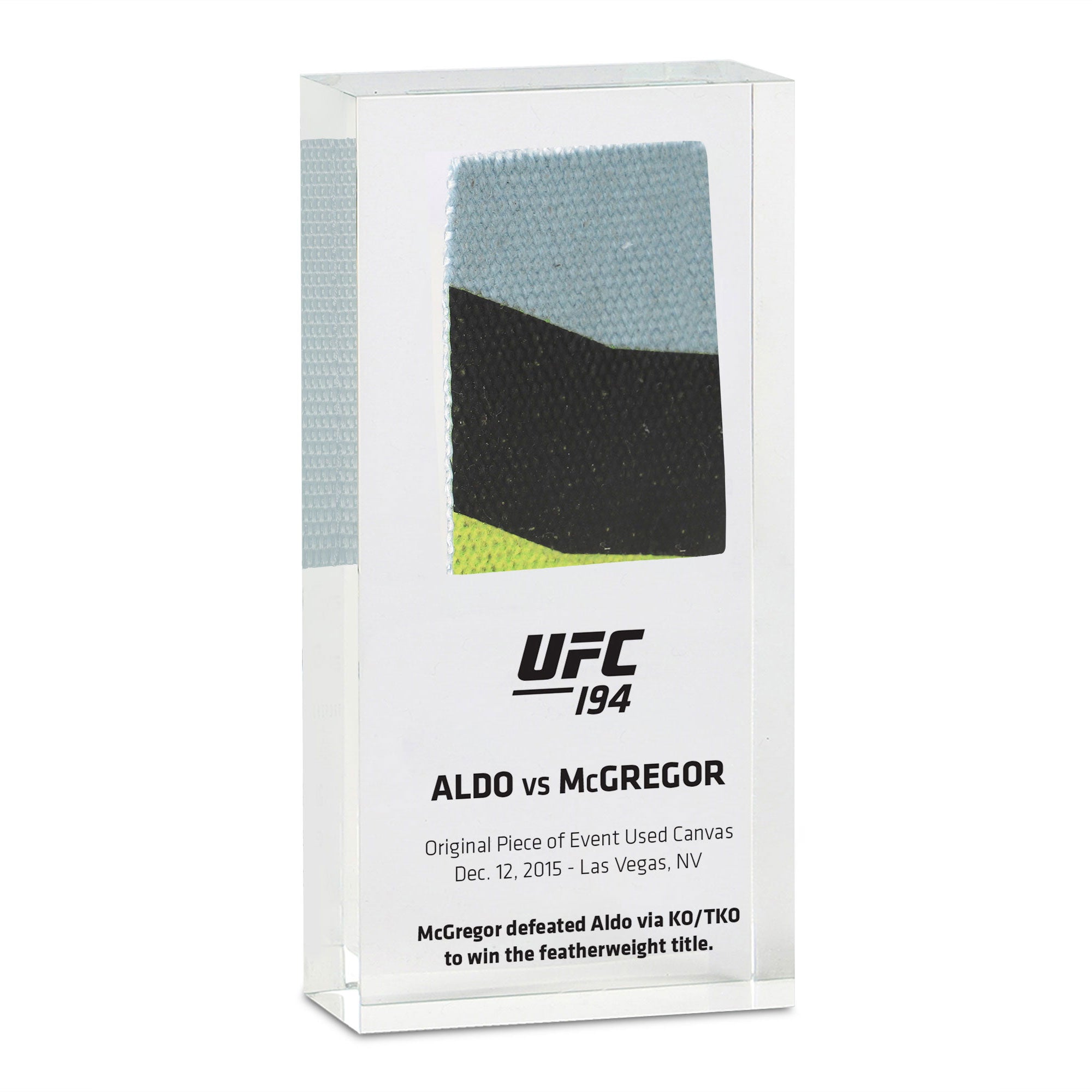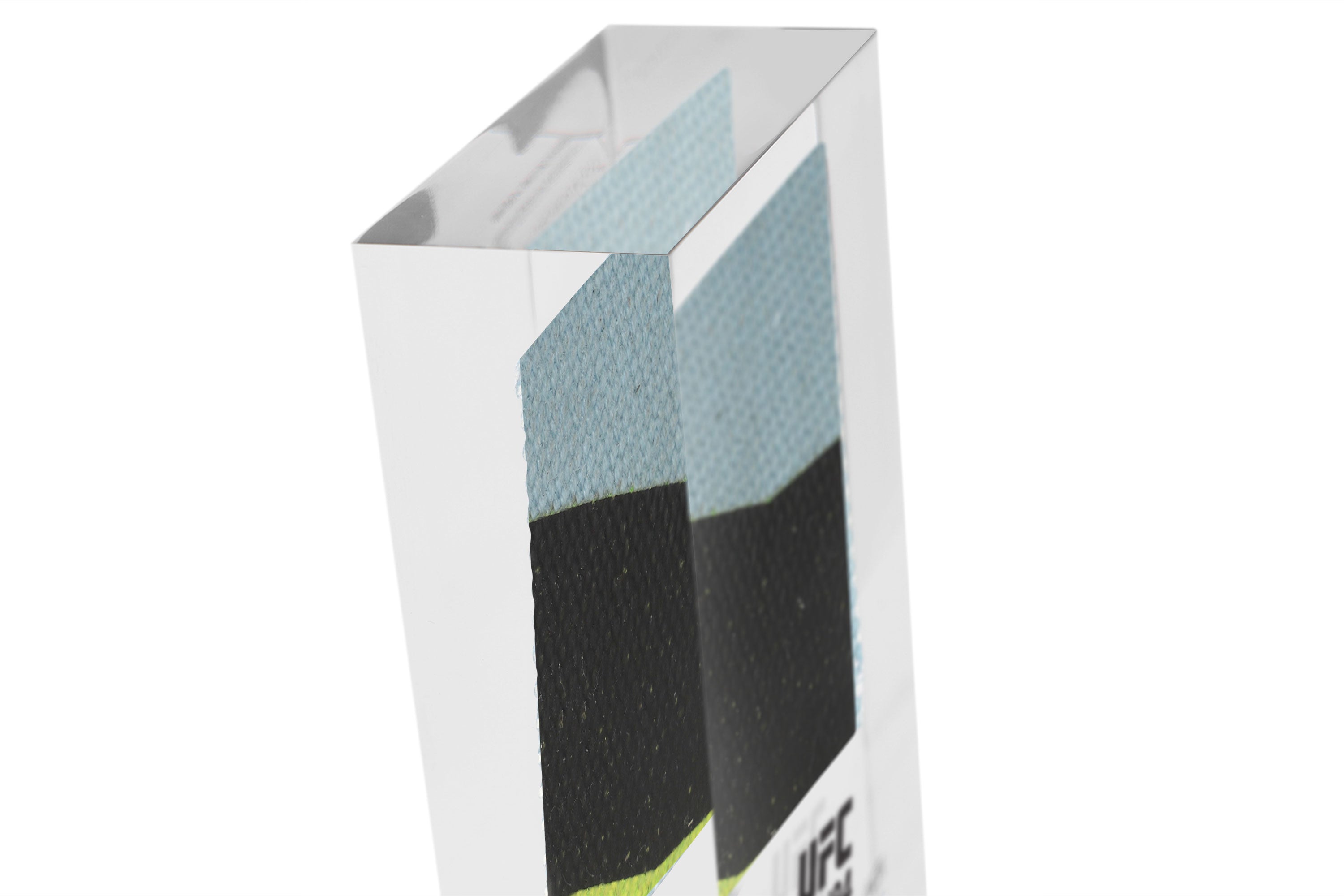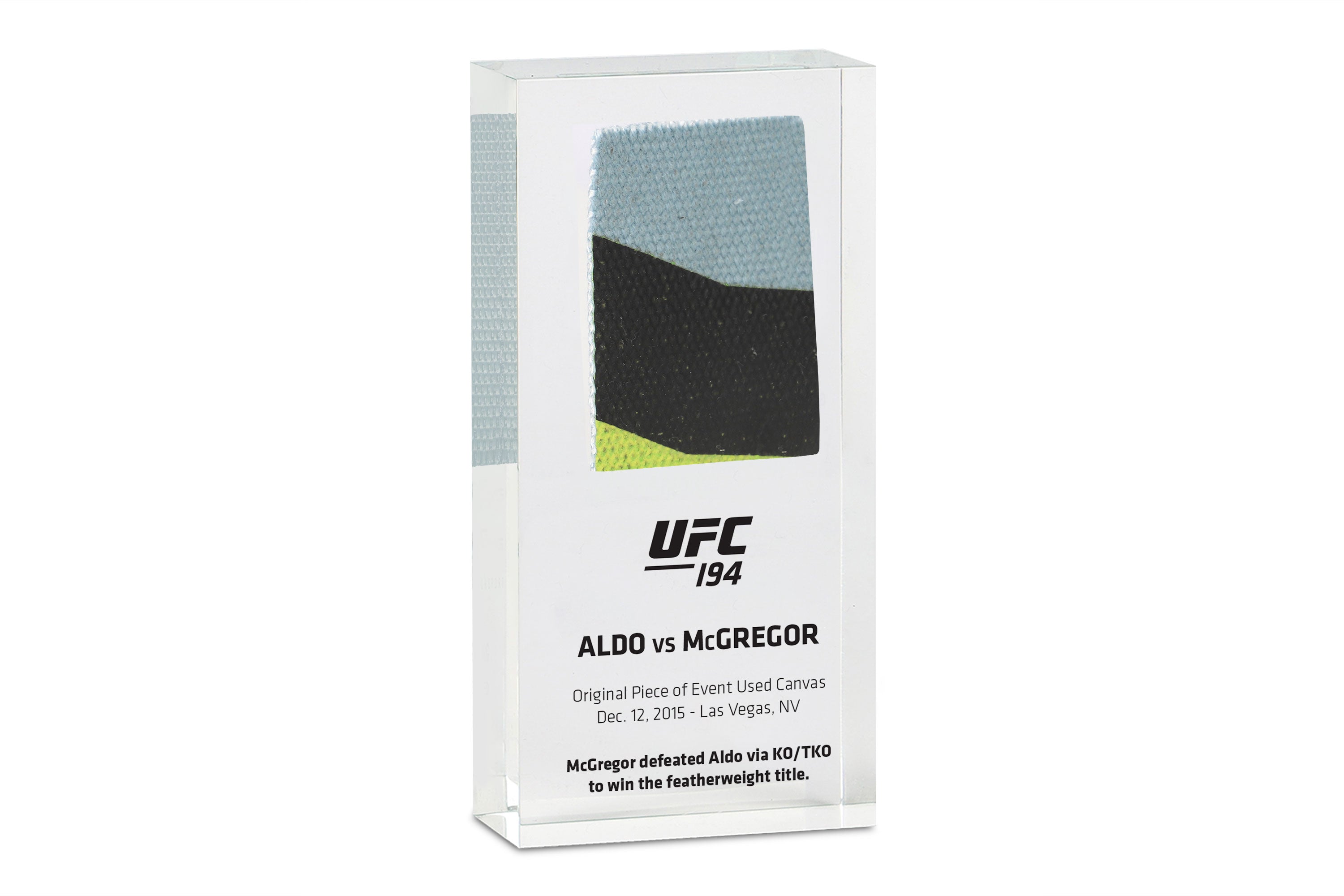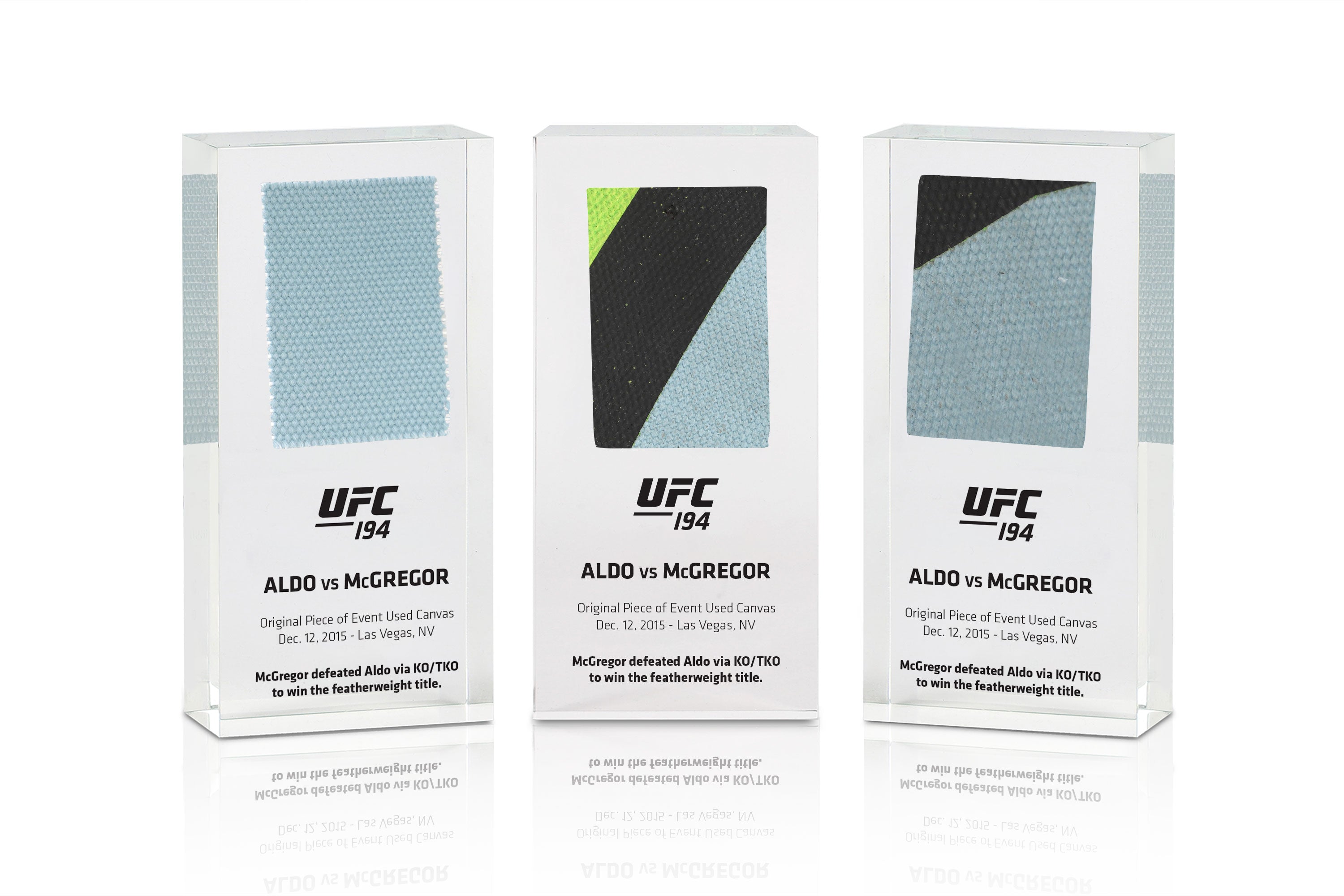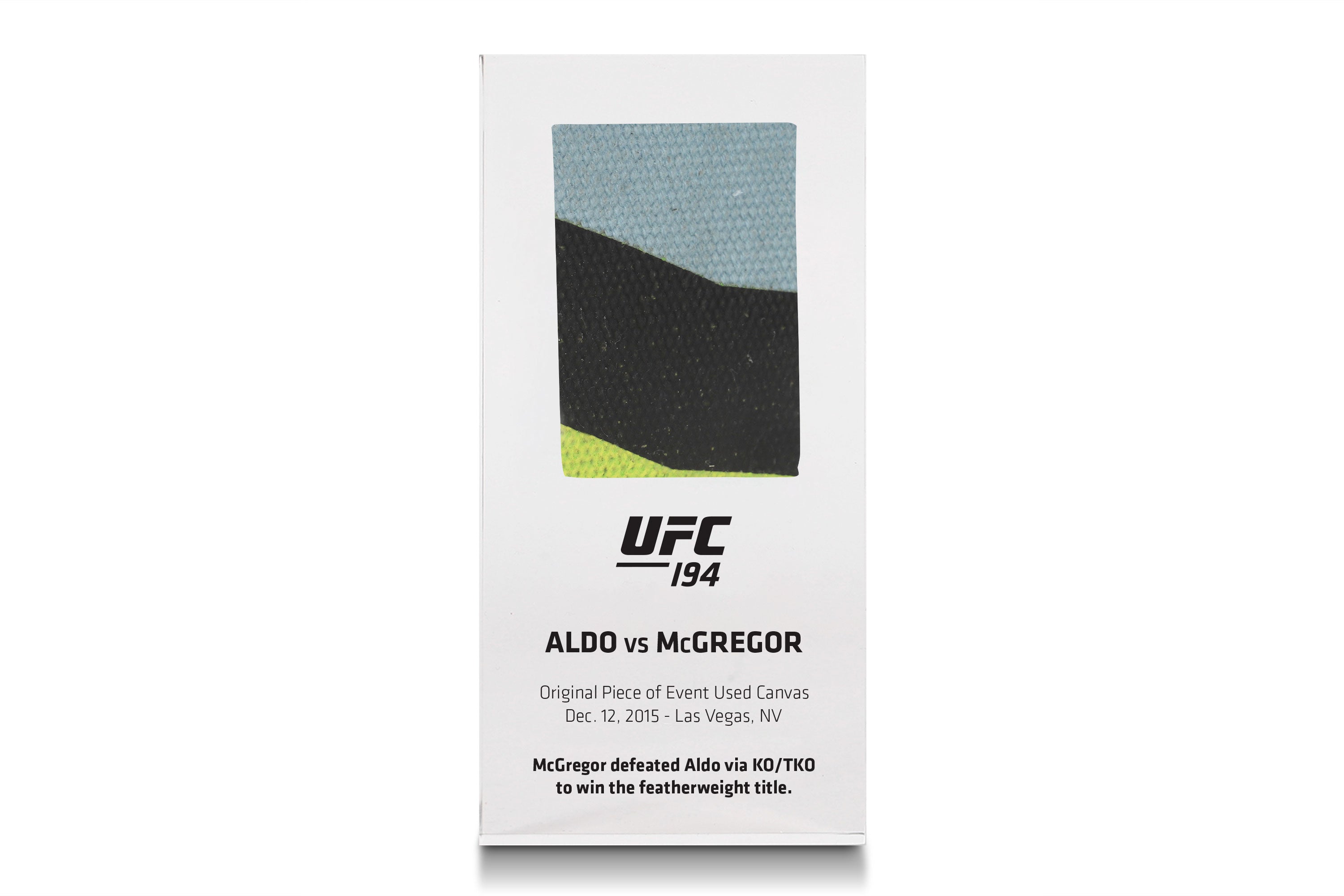 UFC 194: Jose Aldo Vs Conor McGregor Canvas in Acrylic
Own this official piece of UFC memorabilia; encapsulated within transparent acrylic, this hand-cut piece of canvas once lined the Octagon for the 2015 José Aldo VS Conor McGregor fight. 
The fight took place on December 12, 2015. Mcgregor won the fight by KO/TKO after one round.   
This section of canvas has been hand-cut from the full canvas that lined the famous Octagon for this incredible fight. Now, it floats within transparent acrylic – a moment captured in time.  
DISPATCH: 24 Hours
CODE: 150701-01760015
Specifications
Official UFC Memorabilia
Hand-cut Canvas In Acrylic
Aldo VS McGregor Fight
December 12, 2015
Dimensions
14cm x 7cm x 3cm