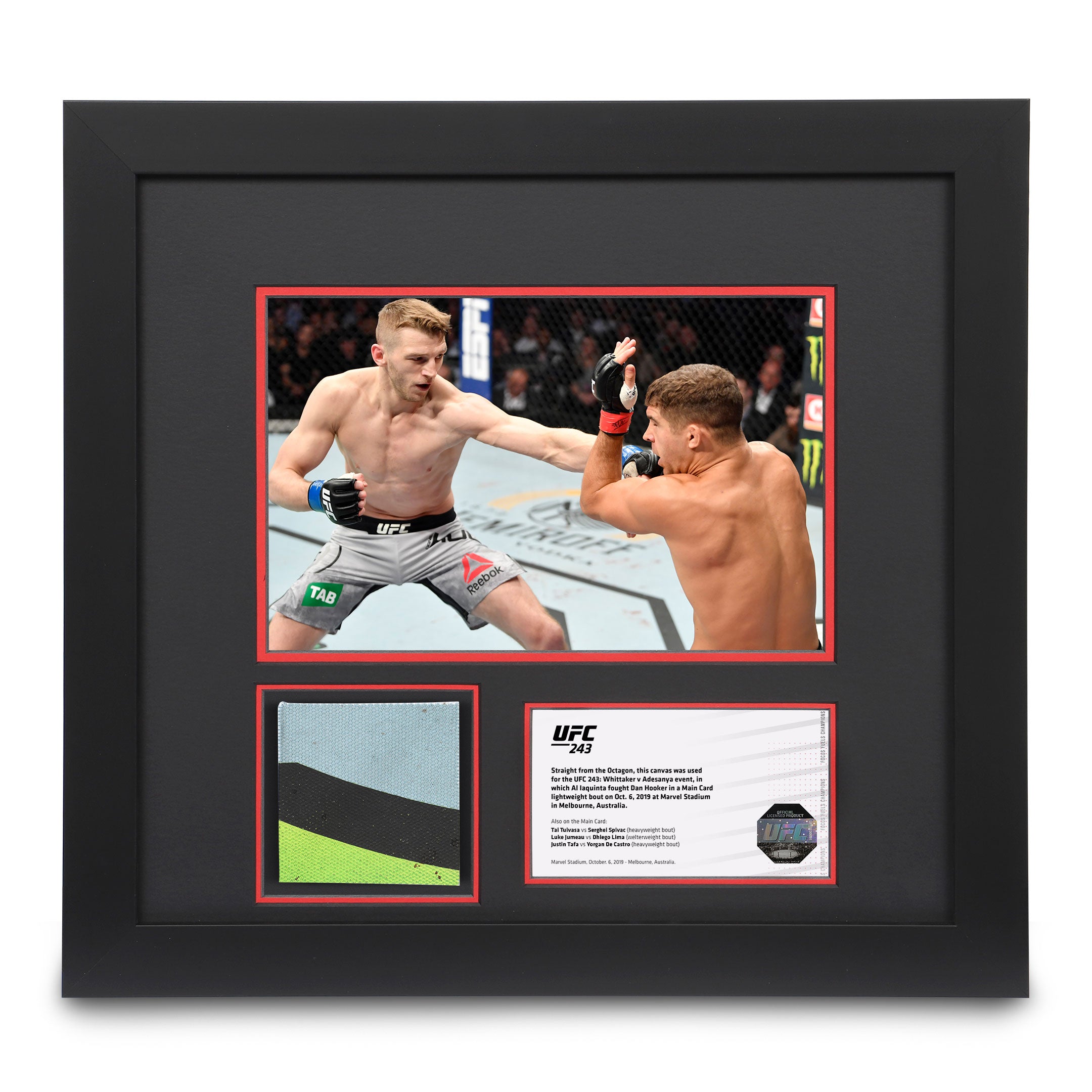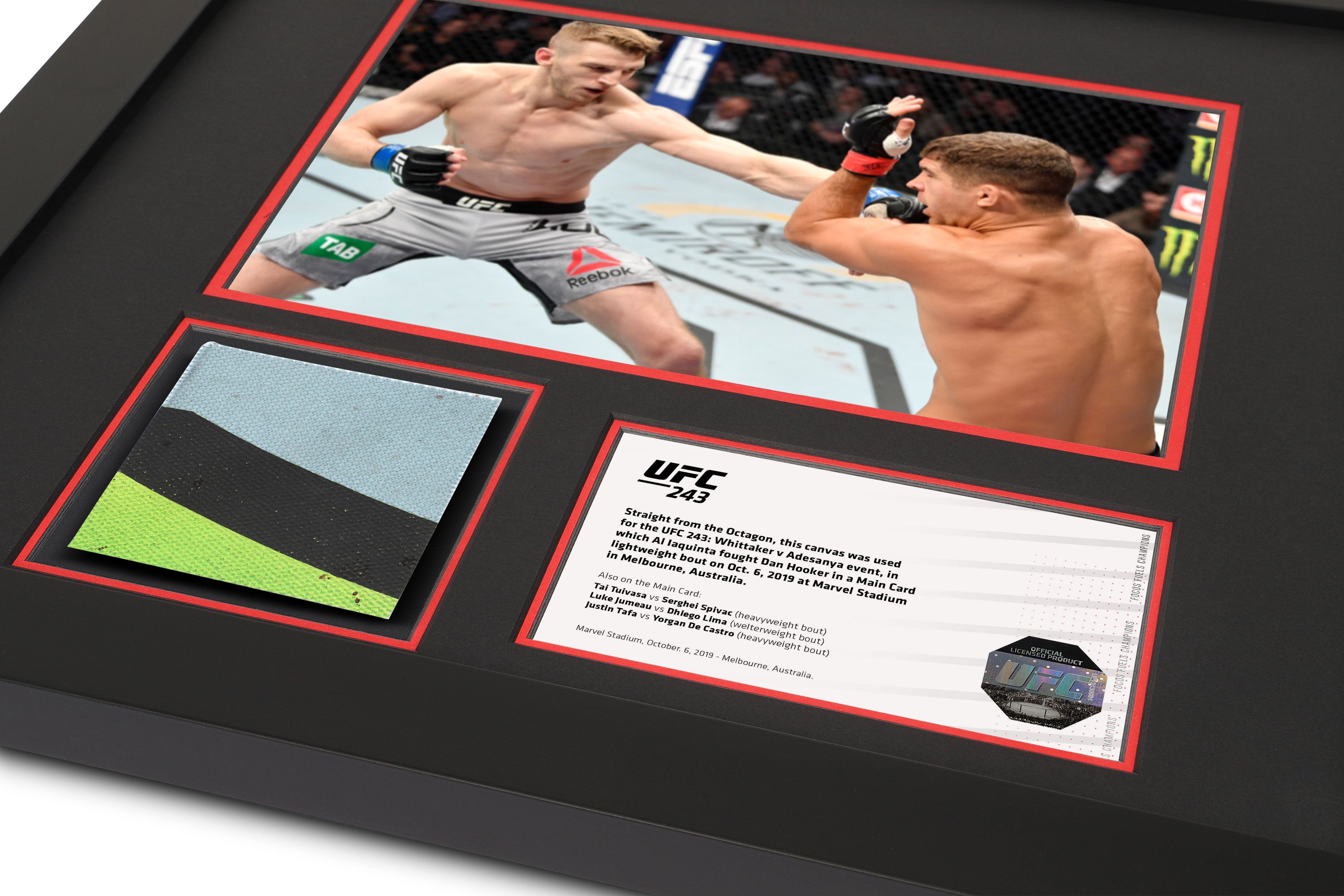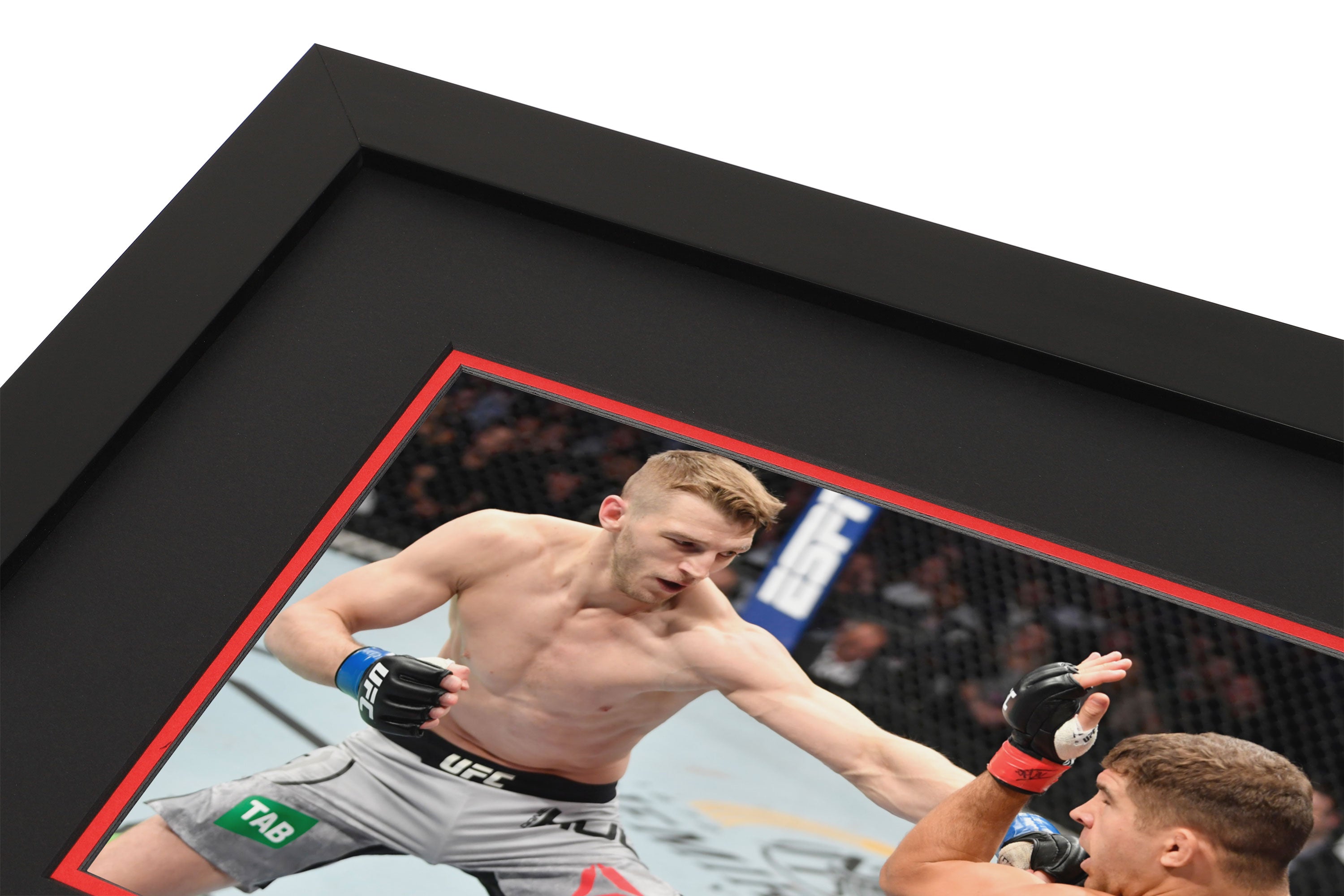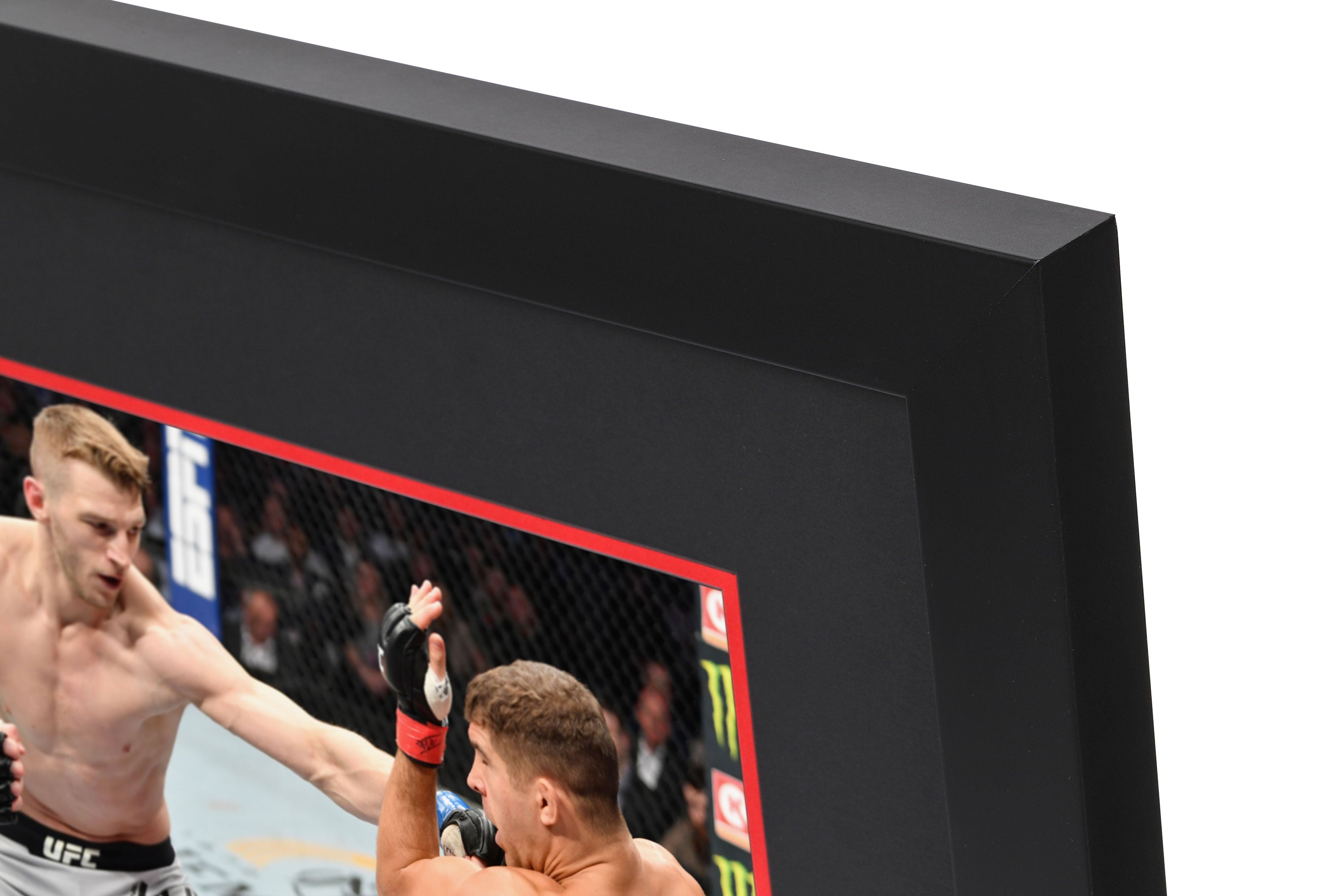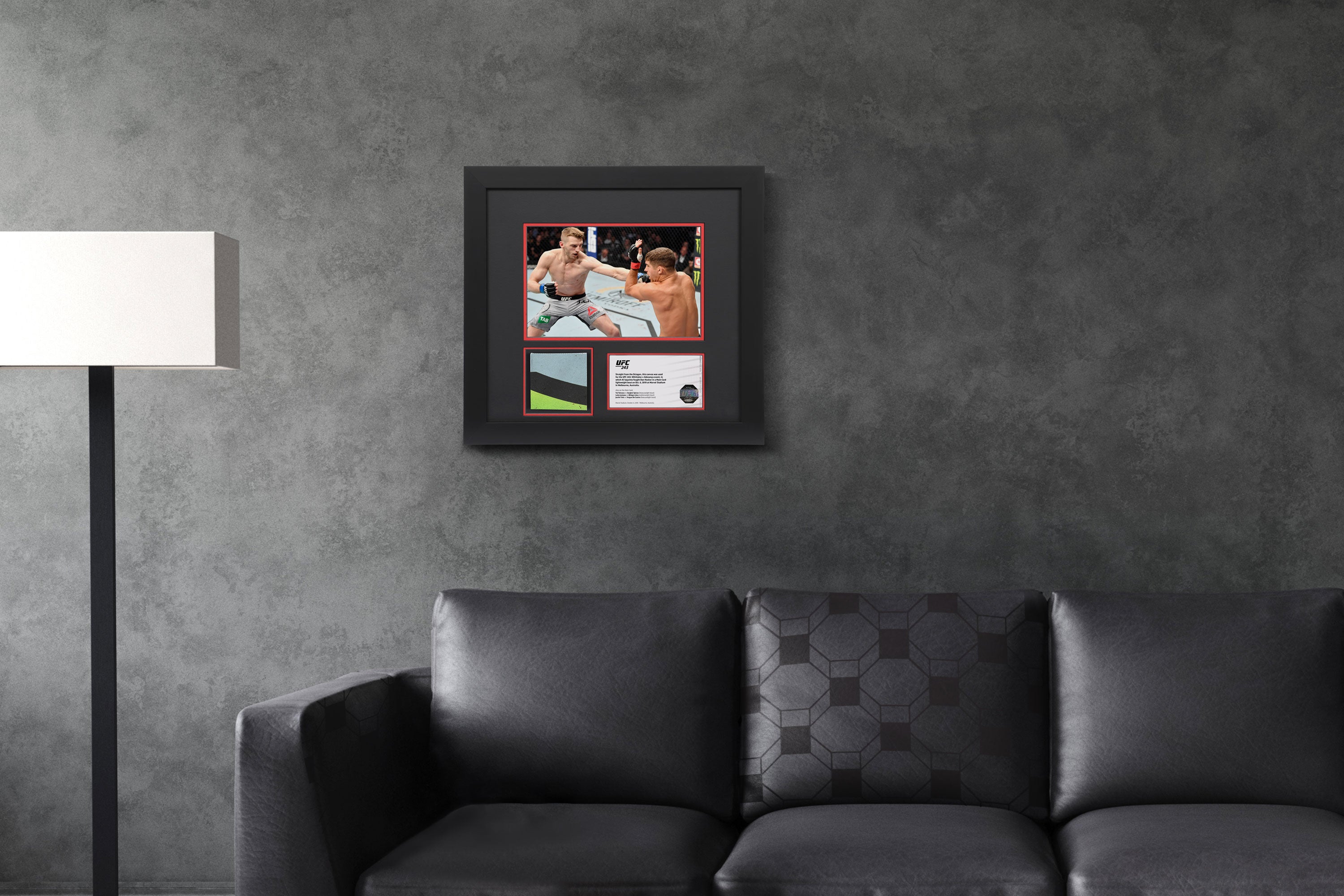 UFC 243: Whittaker vs Adesanya Canvas & Photo - Iaquinta vs Hooker
Own this official piece of UFC memorabilia; this hand-cut piece of canvas once lined the Octagon for UFC 243: Whittaker vs Adesanya and has now been carefully presented alongside a photograph of an epic moment from the Title bout of the night between Whittaker vs Adesanya.
The fight took place on October 5, 2019 at Marvel Stadium in Melbourne, Australia. It featured a Main Card bout between Iaquinta and Hooker, competing in a lightweight bout. Hooker took the win, defeating Iaquinta via unanimous decision in the third round. The canvas lined the floor of the Octagon for all of the night's epic bouts across both the Main and Preliminary cards.
This section of canvas has been hand-cut from the full canvas that lined the famous Octagon for this incredible night. Now, it is framed alongside a photograph taken of the Iaquinta vs Hooker bout– a moment captured in time.
This product is brought to you through collaboration between UFC and The Memento Group (TMG Sports Memorabilia).
DISPATCH: 24 Hours
CODE: 150701-0112965019
Specifications
Official UFC Memorabilia
Hand-cut Canvas and Photo
UFC 243: Whittaker vs. Adesanya
Iaquinta vs Hooker bout
October 5, 2019
Dimensions: 48cmH X 50cmL X 3.5cmW approximately
UFC & The Memento Group Licensed Product
Dimensions
48cmH X 50cmL X 3.5cmW approximately