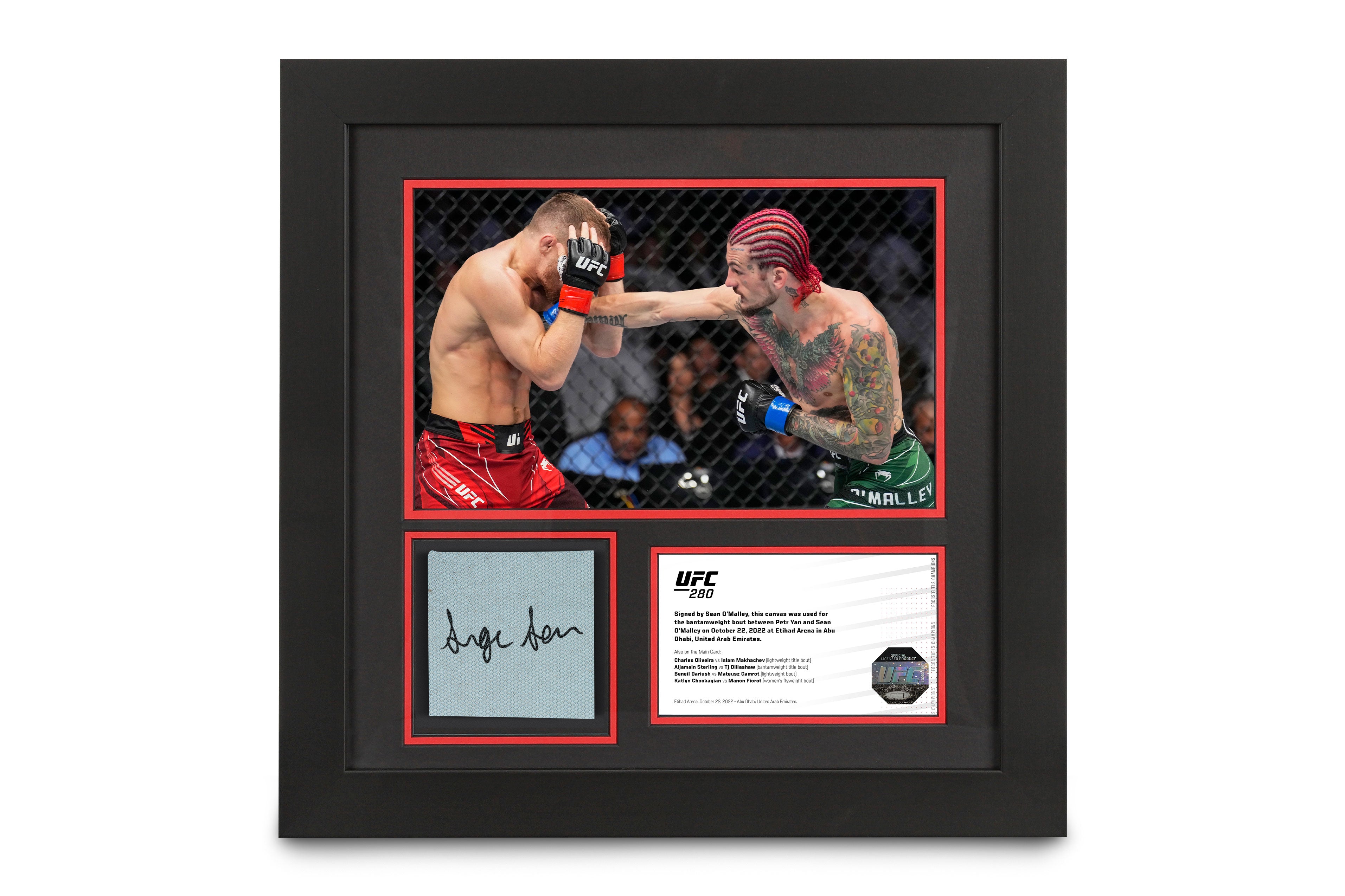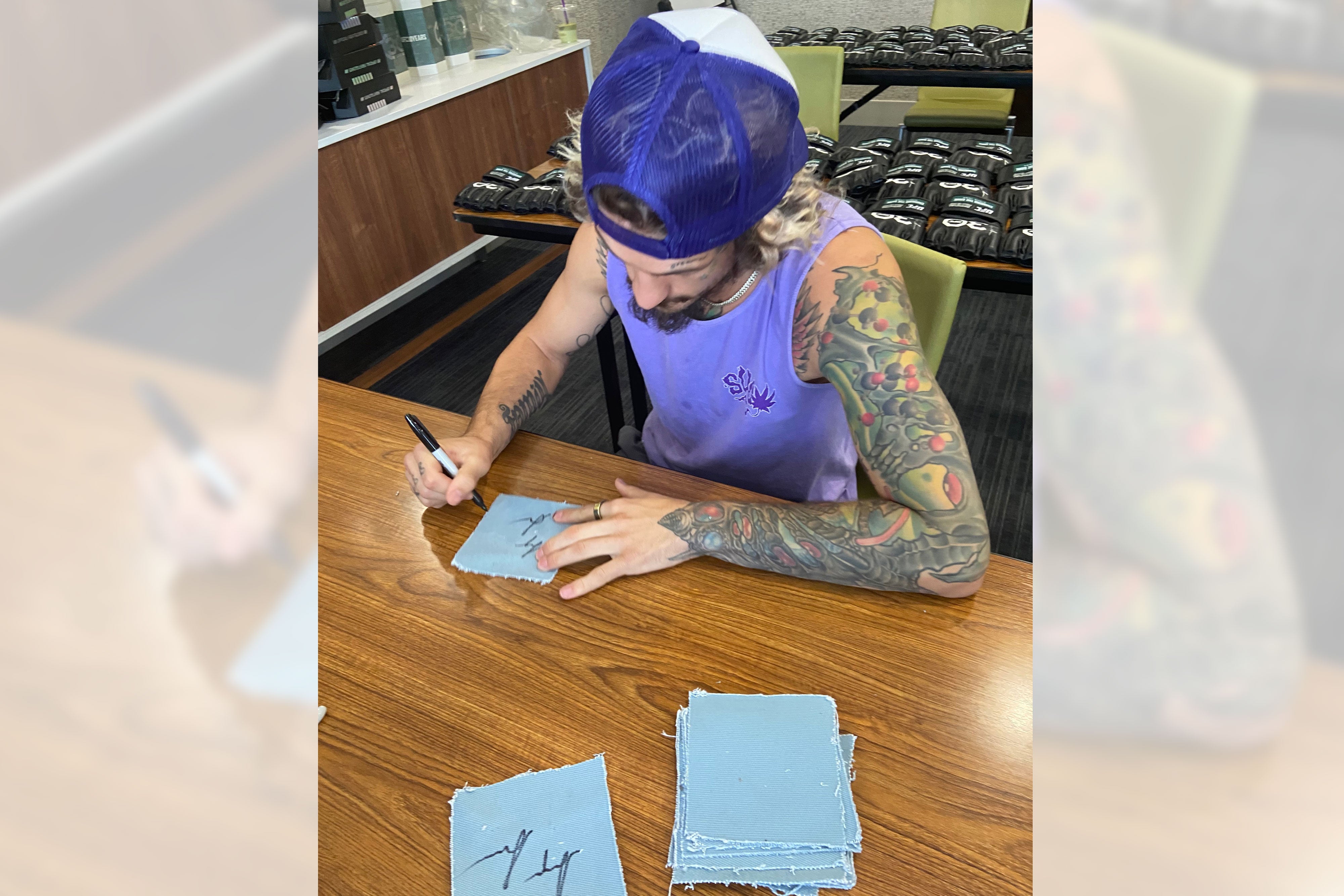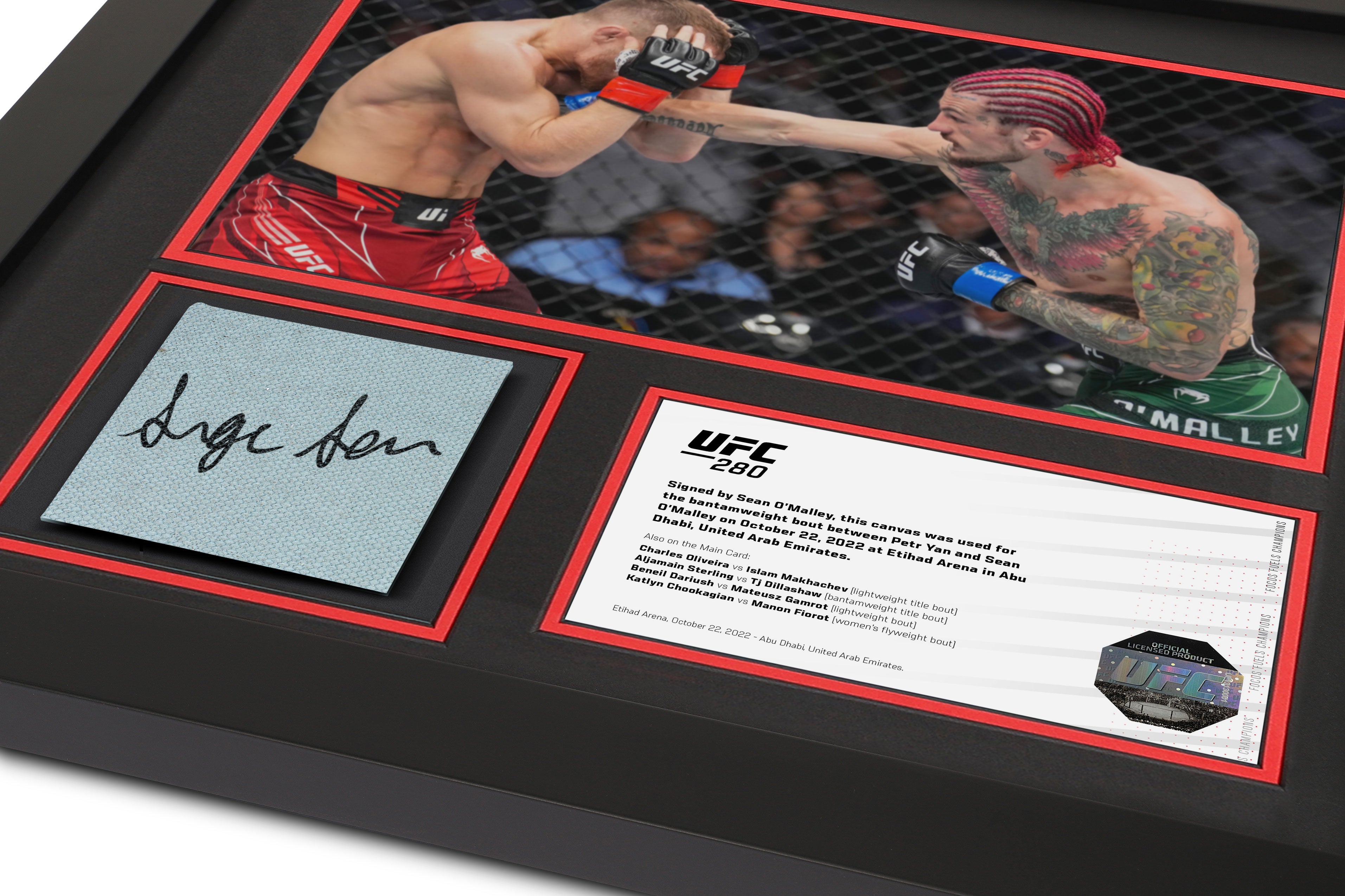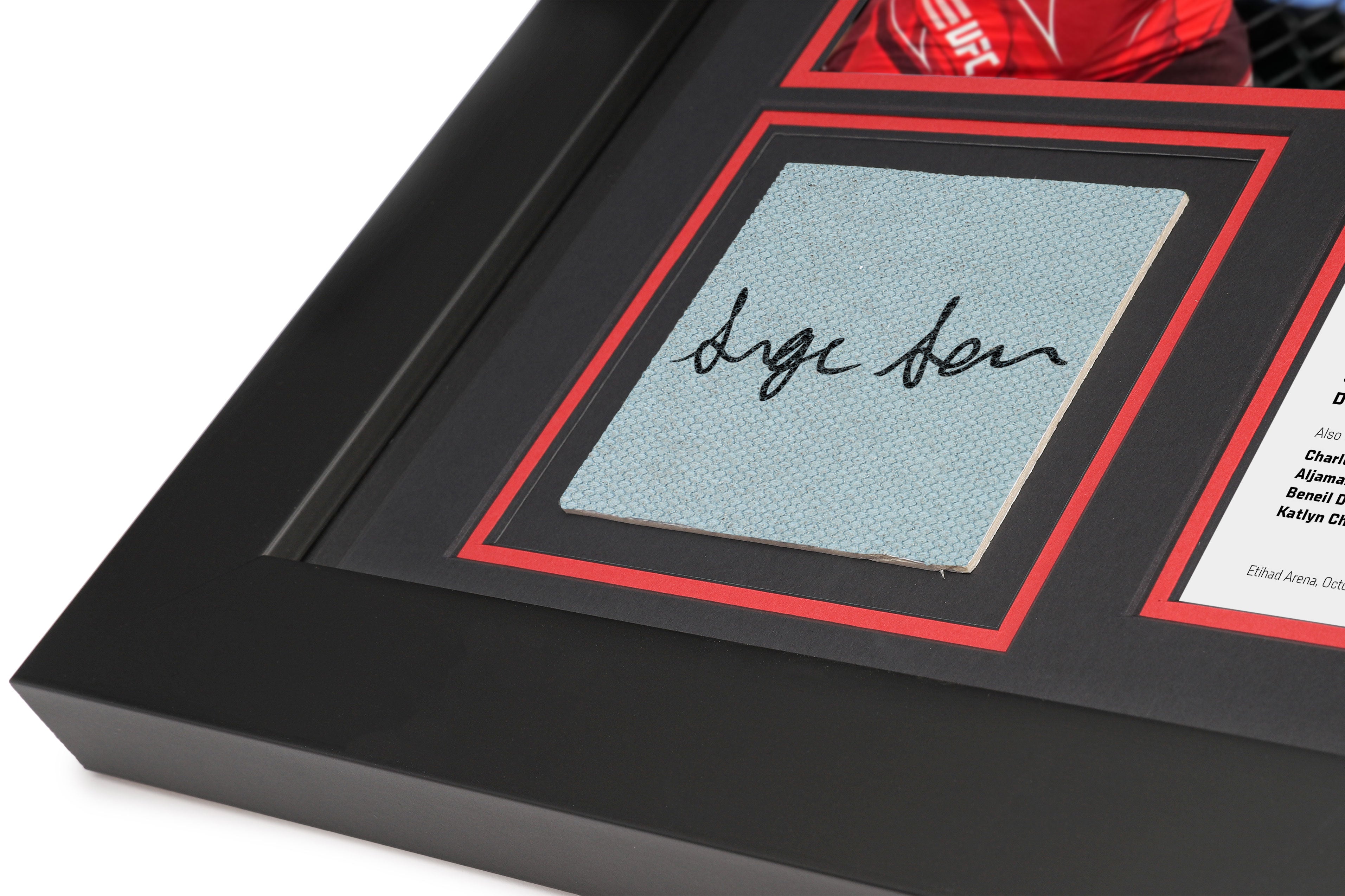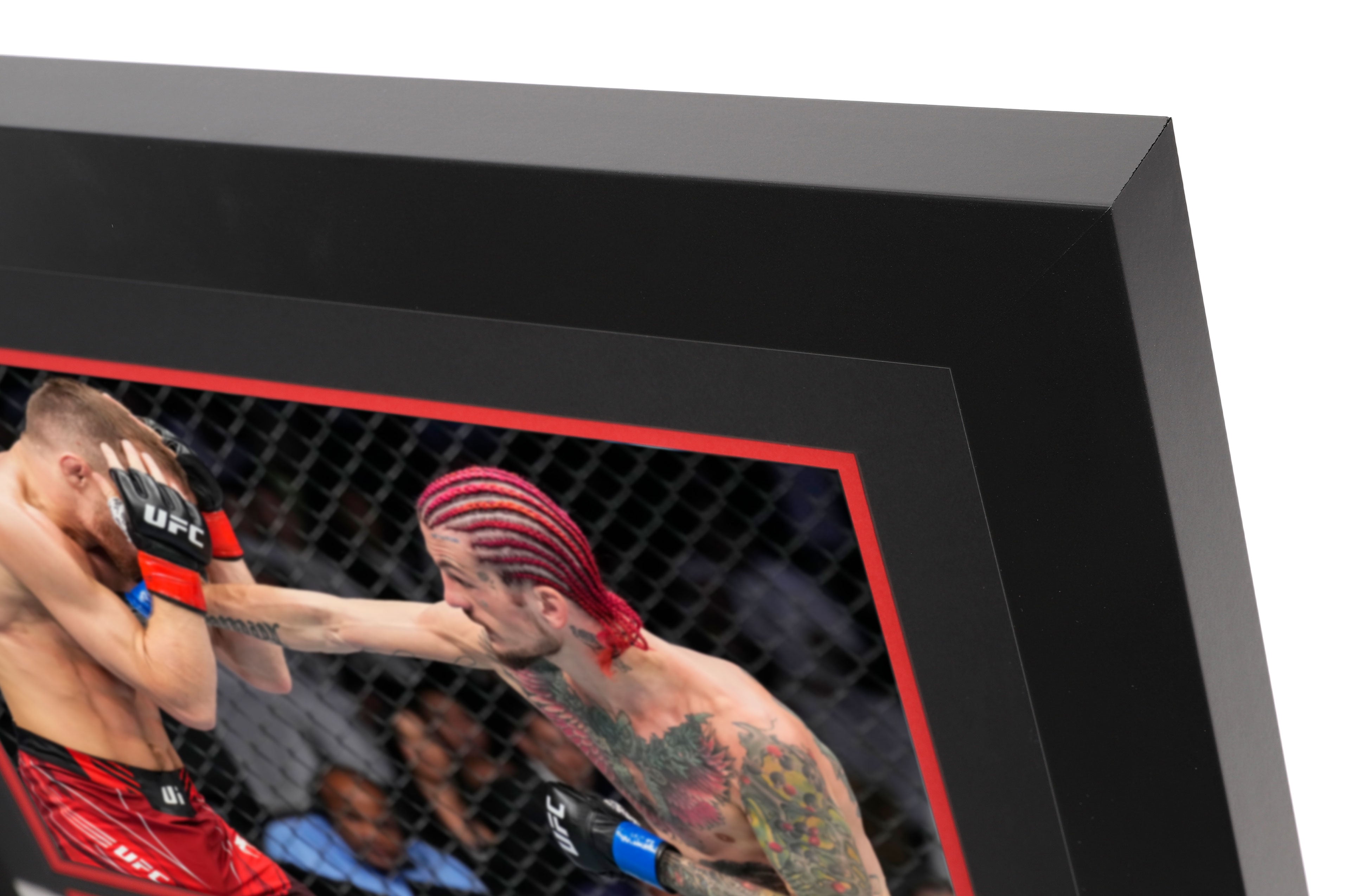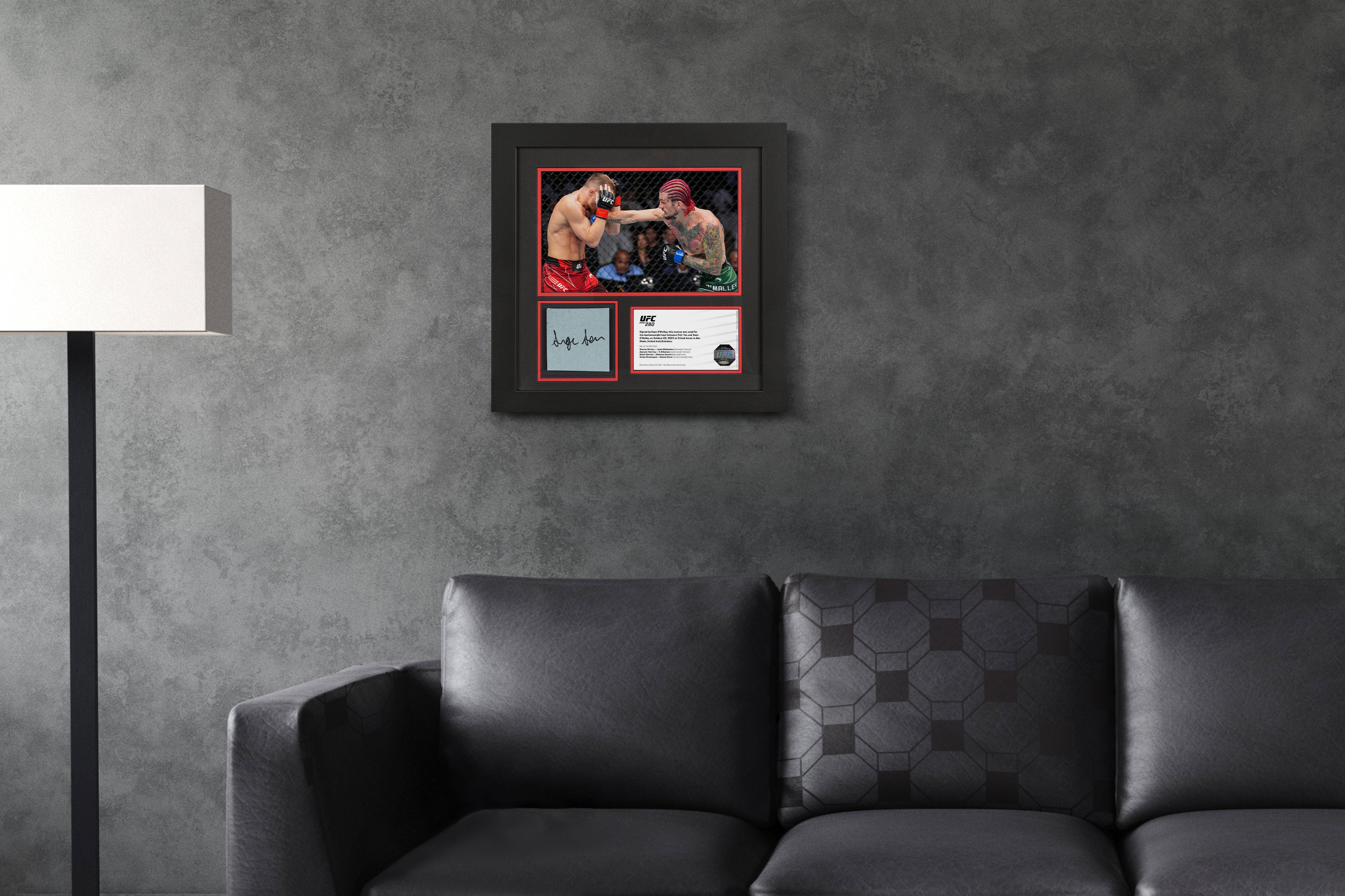 Sean O'Malley Limited Edition UFC 280 Signed Canvas & Photo
Celebrate Sean O'Malley with this striking limited edition canvas and signed photo display from the Octagon of UFC 280: Oliveira vs Makhachev. The highly anticipated event held a main card bout between Sean O'Malley and Petr Yan – this photo captures O'Malley as he took on his opponent and has since been signed by the athlete himself.  The photo is accompanied by a piece of canvas that lined the Octagon for the event.  
The event took place on October 22, 2022 at Etihad Arena in Abu Dhabi, United Arab Emirates. The Main Card featured a bout between Petr Yan and Sean O'Malley in the bantamweight division. O'Malley took the glory, defeating his opponent via split decision after the third round.  
The canvas featured in this product has been taken from the Octagon of UFC 280, sterilised and hand-cut. These hand-cut pieces of canvas will then be paired with a photo of O'Malley during his main card fight, which now features an autograph from O'Malley himself. This is an unmissable piece of UFC history.  
Own a piece of the Octagon and feel closer to the athletes and action of UFC 280. 
PRE-ORDER: Please allow 8 - 12 weeks for dispatch following the event.
CODE: 150702-0115811622-3
Specifications
Official UFC Memorabilia
Limited edition
Signed Canvas & Photo
Signed by O'Malley
Taken from UFC 280: Oliveira vs Makhachev
Lined Octagon for all Main & Preliminary bouts
October 22, 2022
Dimensions
48cmH X 50cmL X 3.5cmW approximately